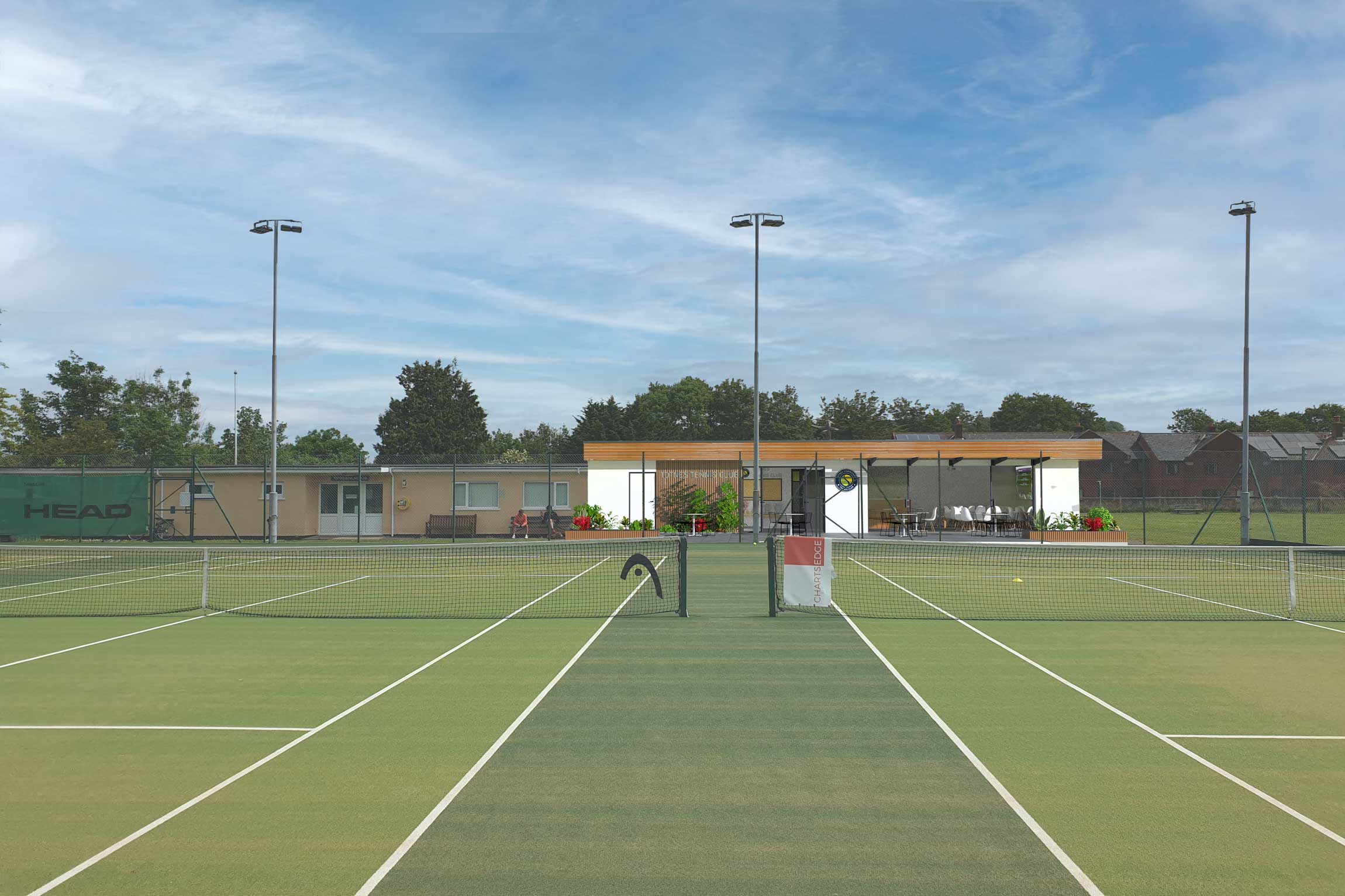 Totnes Tennis Club
A replacement tennis clubhouse in central Totnes.
Project Brief
A replacement tennis clubhouse with changing, storage, training and social space for its members and the public.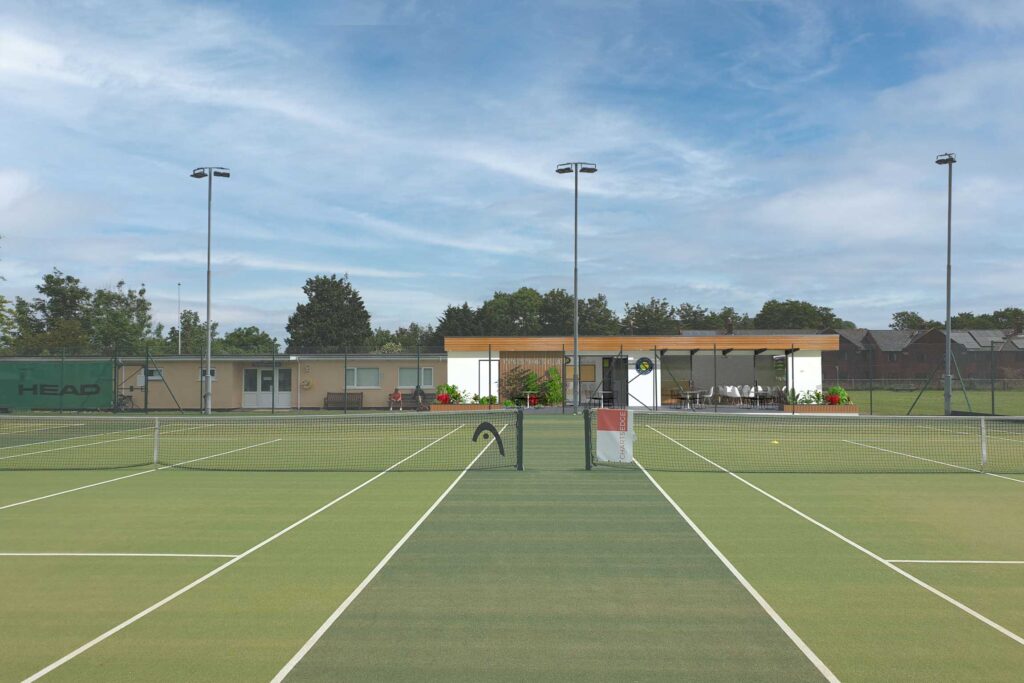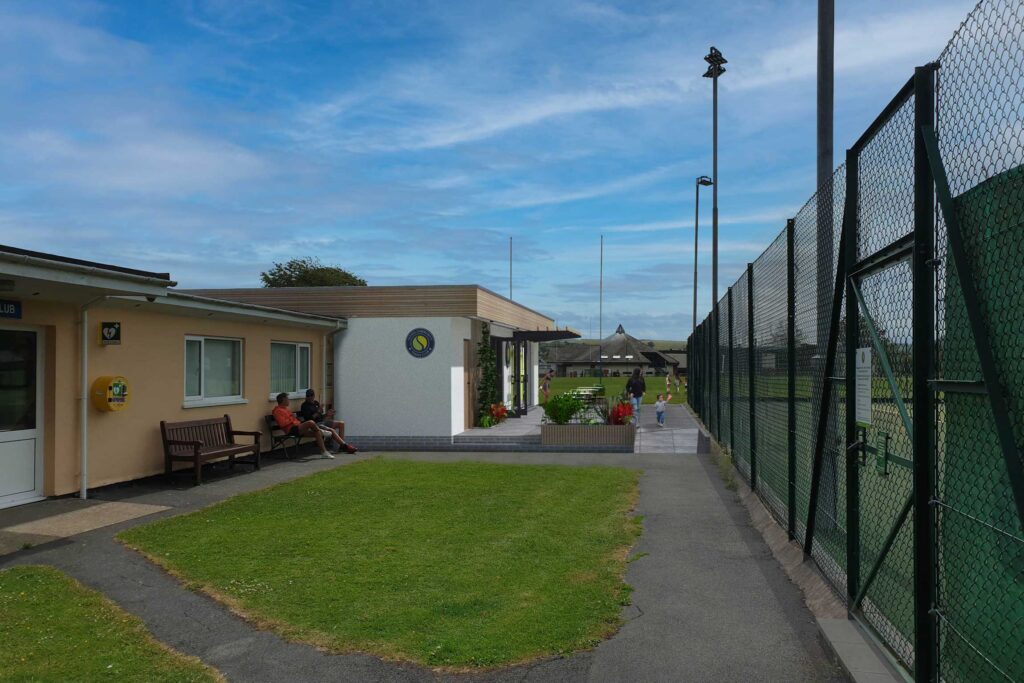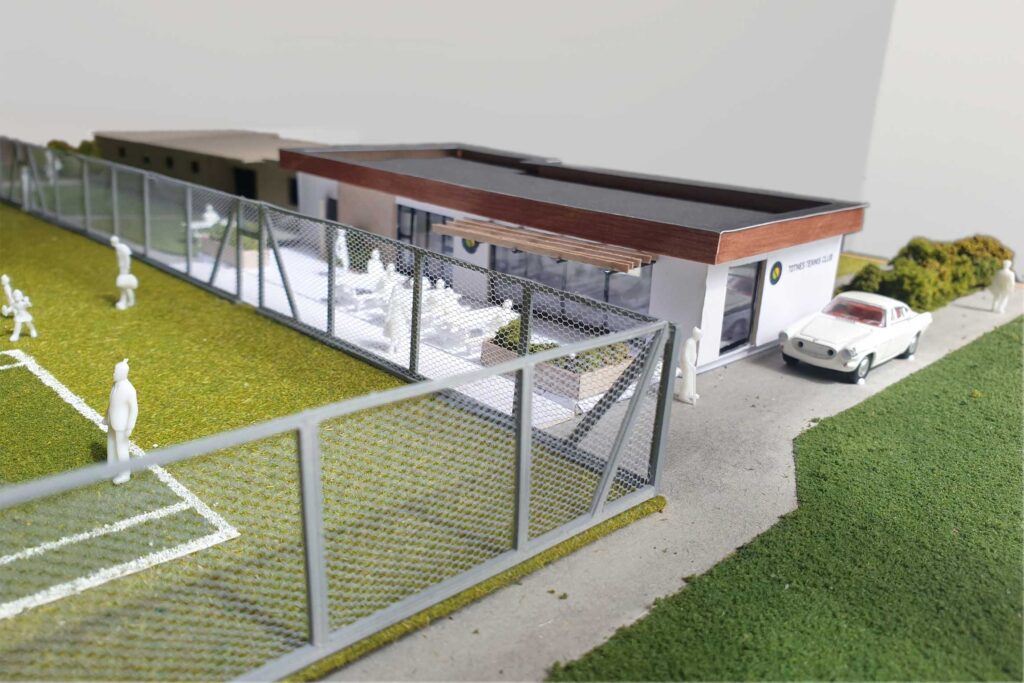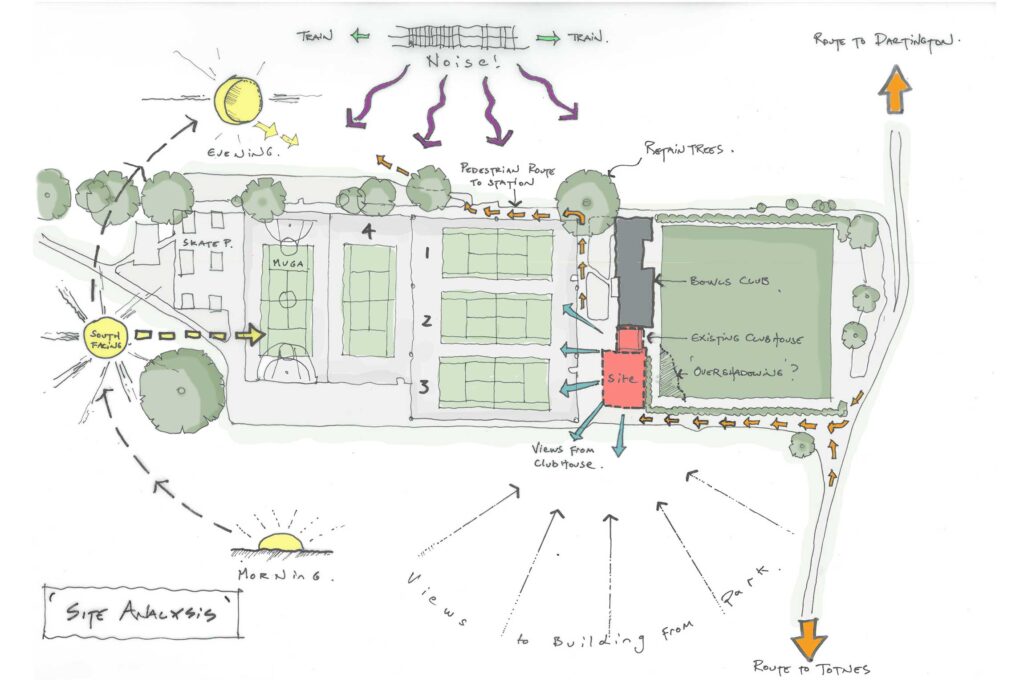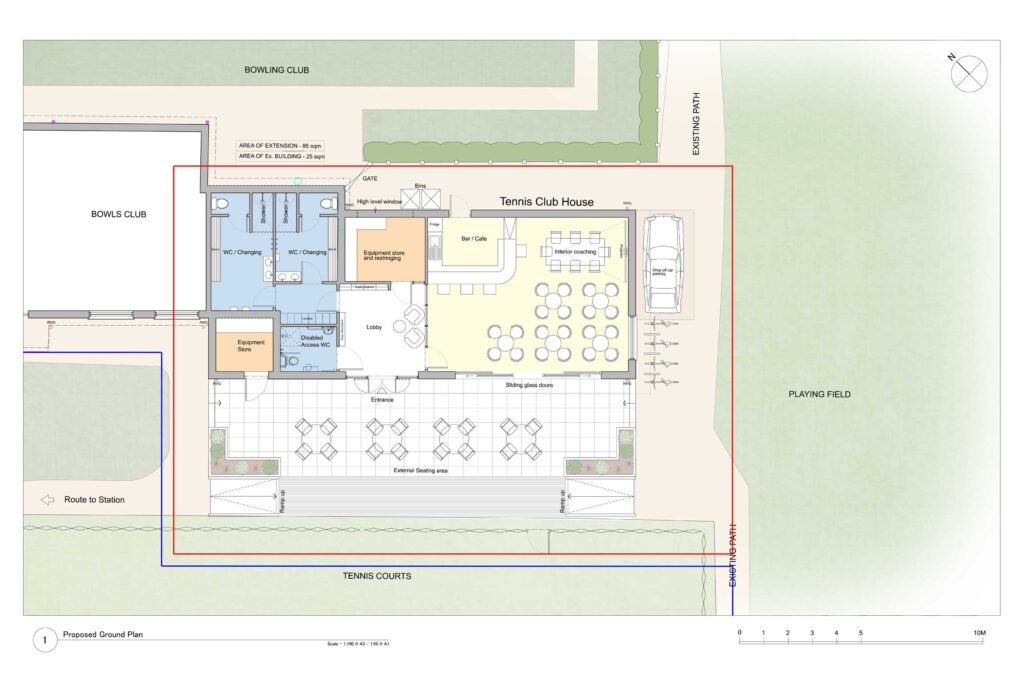 Project Detail
Totnes Tennis Club is situated in Borough Park, in central Totnes, the tennis club celebrated its 50th Birthday in Summer 2021 with the launch of its plans for a new clubhouse.
The club has been steadily growing in scale and numbers and has outgrown its existing club house facilities.
The proposals include new changing areas, office, storage facilities, a training and social room. A landscape courtyard provides expansive views of the courts.
Our duties include our assistance with funding bids and raising awareness of the club.
The project has huge potential to use tennis to create strong and healthy community relationships and provide a healthy sporting and social environment for everyone.
The single storey building is designed in a cost-effective manner with sustainable timber as the primary material.