Sea Glass
A new build contemporary dwelling, Isle of Wight
Project Brief
In winter 2017, RSA were commissioned to carry out the design of a contemporary, low energy 500 sqm new build house located on the site of an existing Arts and Craft house in Bembridge.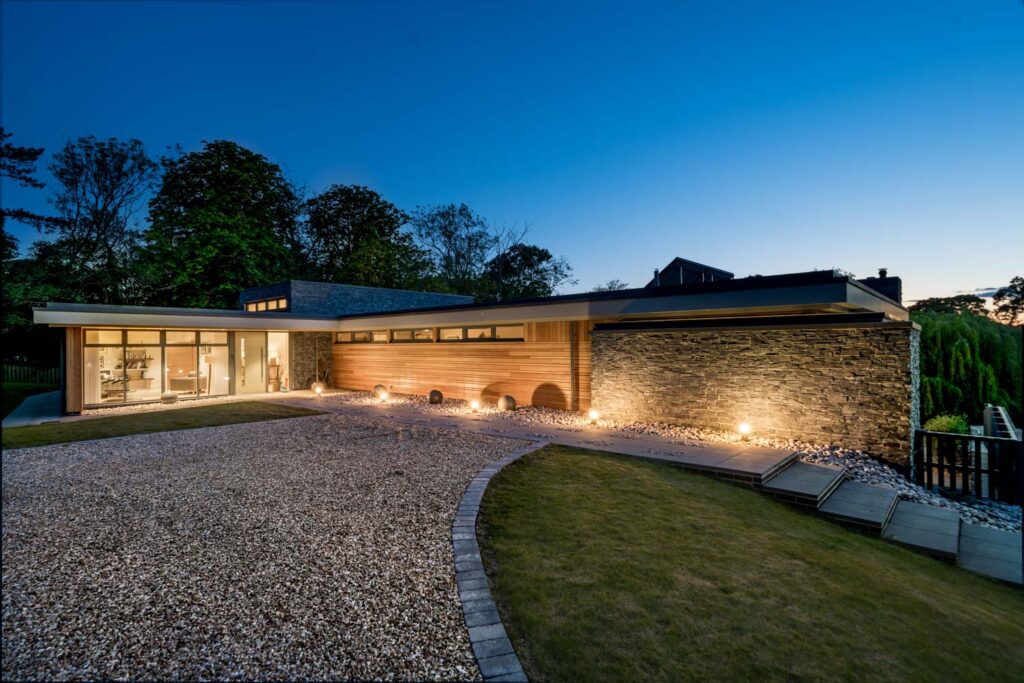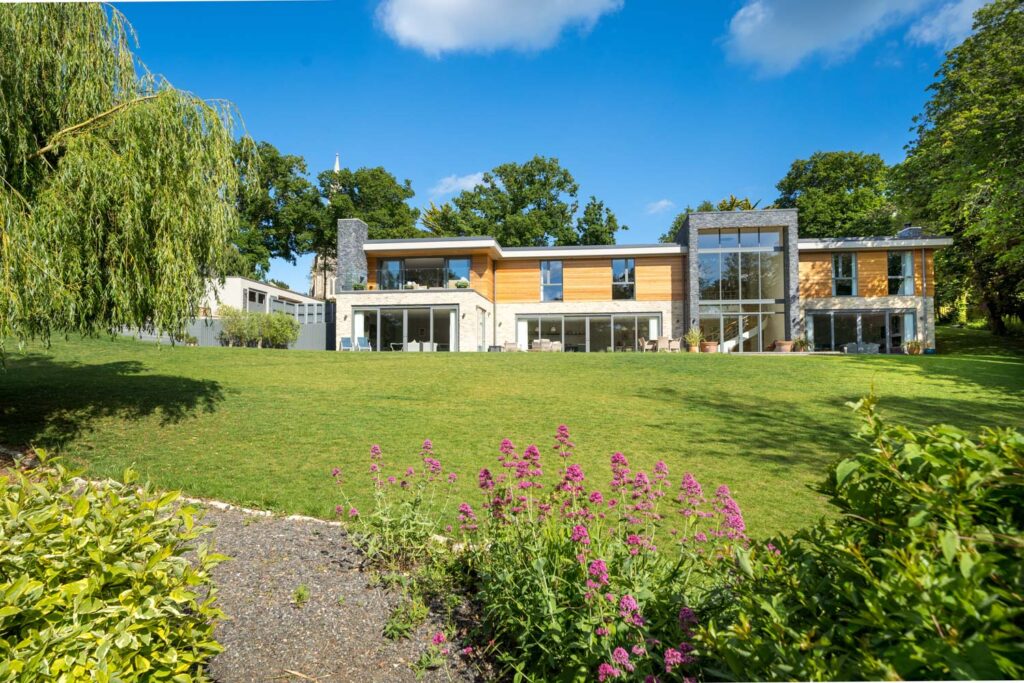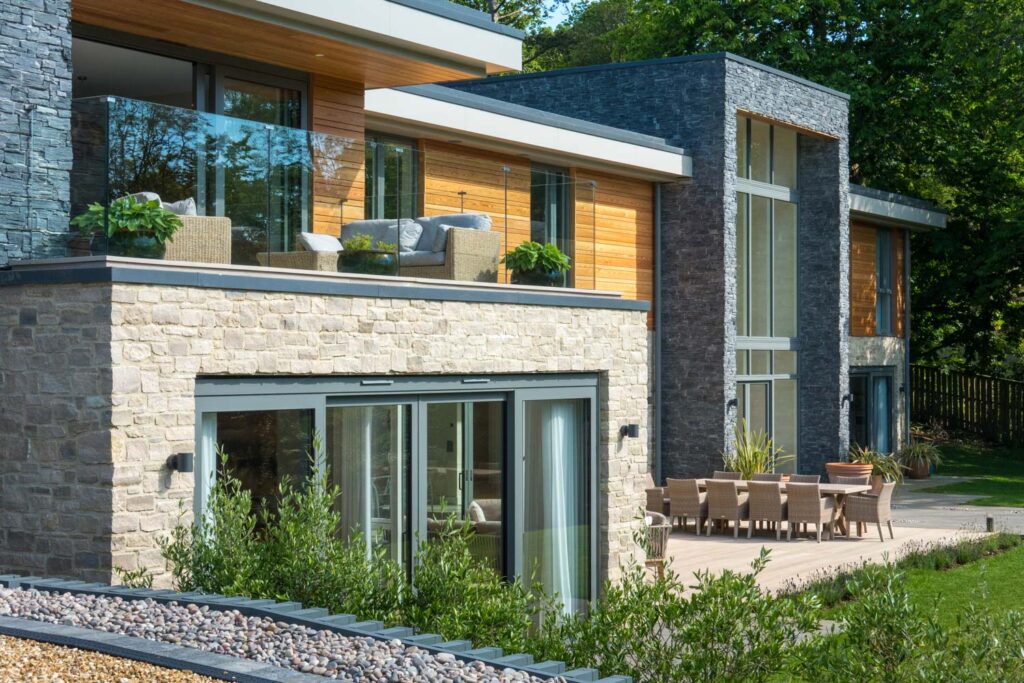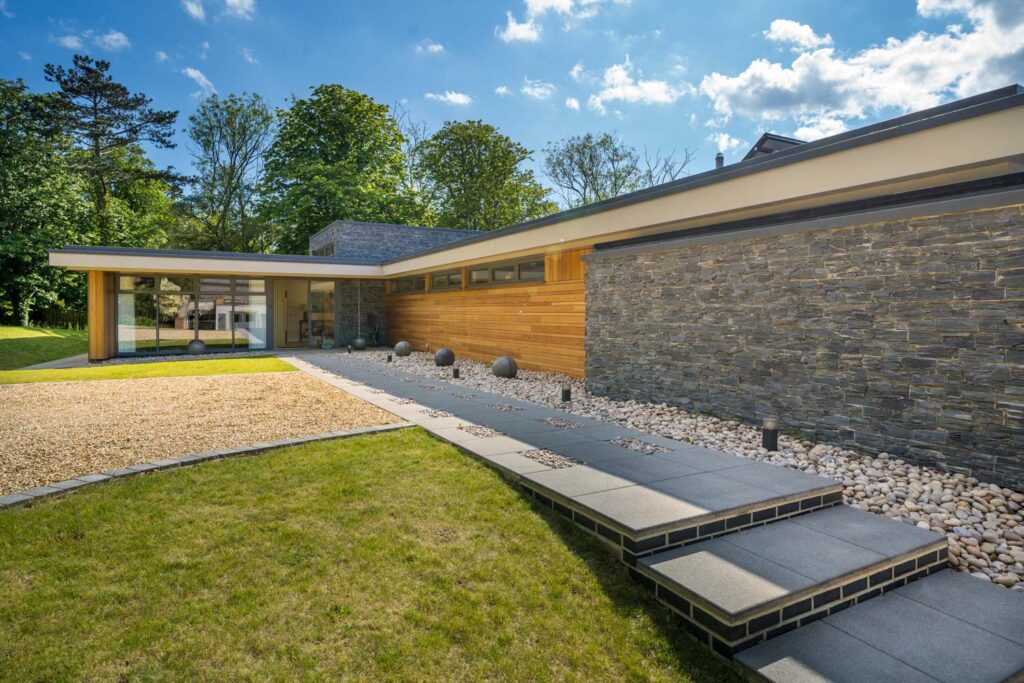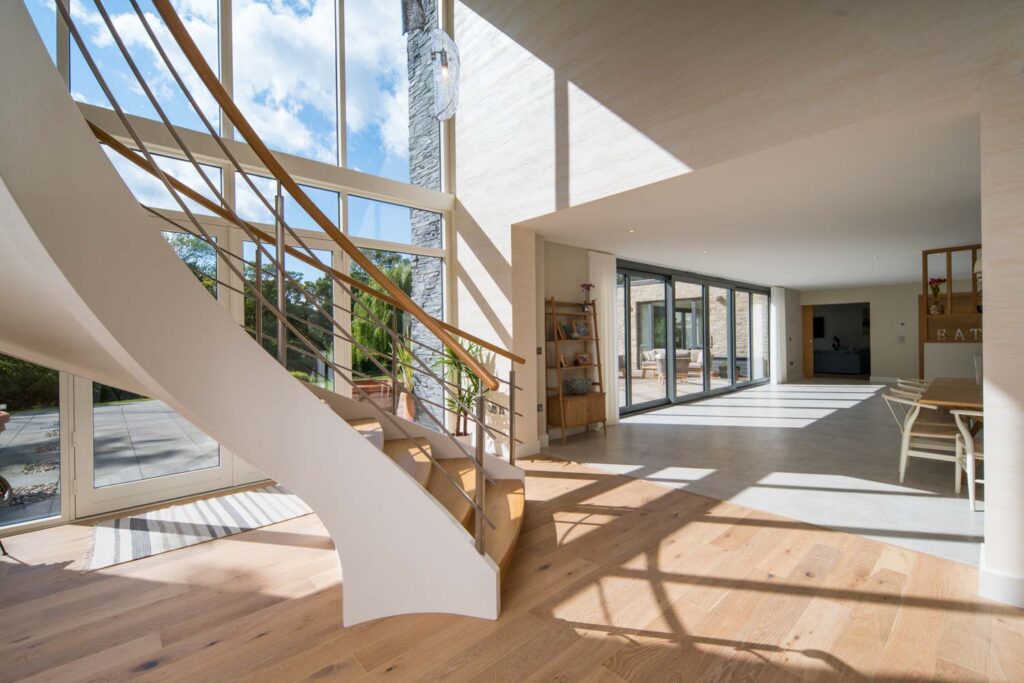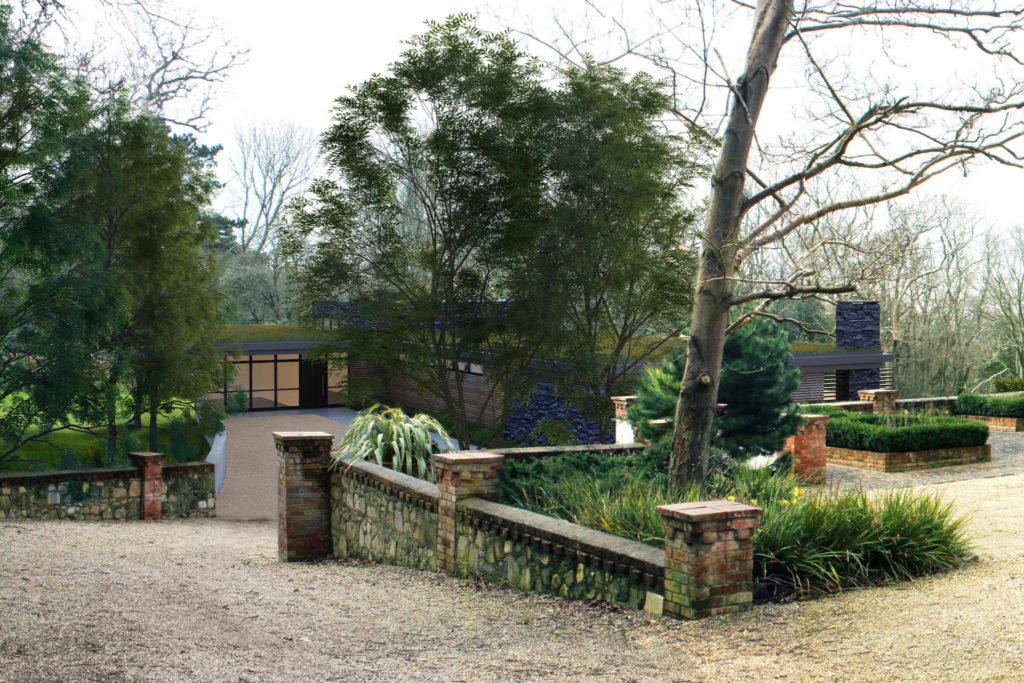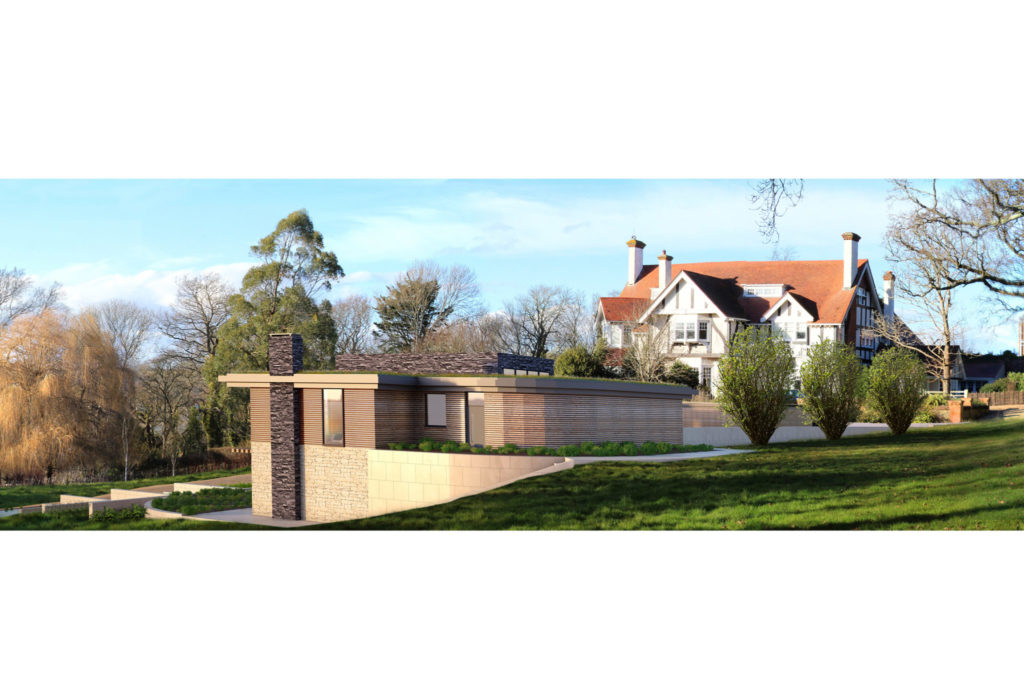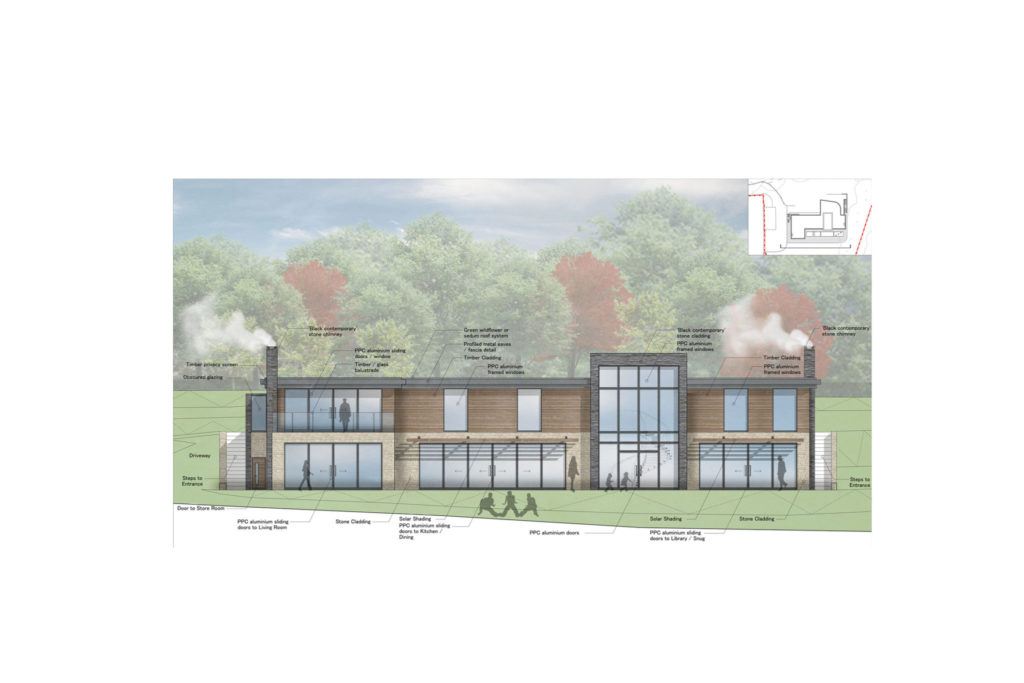 Project Detail
Working with a simple material pallet of stone, timber, water, and glass; SeaGlass has a minimal approach to detailing yet retains the warmth and comfort associated with a family home. This approach is particularly suited to the site at Westhill, where an existing Arts and Craft house holds a dominance over the site.
The new contemporary dwelling is subservient to the existing house in both scale, size and location. Much like the existing house, the new SeaGlass house is designed with a strong architectural identity. Both buildings are representative of their time.