Schiller Hall Conference Centre
A new low energy conference facility which accommodates flexible uses.
Project Brief
A new low energy conference facility which accommodates flexible uses such as trade fairs, art shows, exhibitions, weddings parties and education events.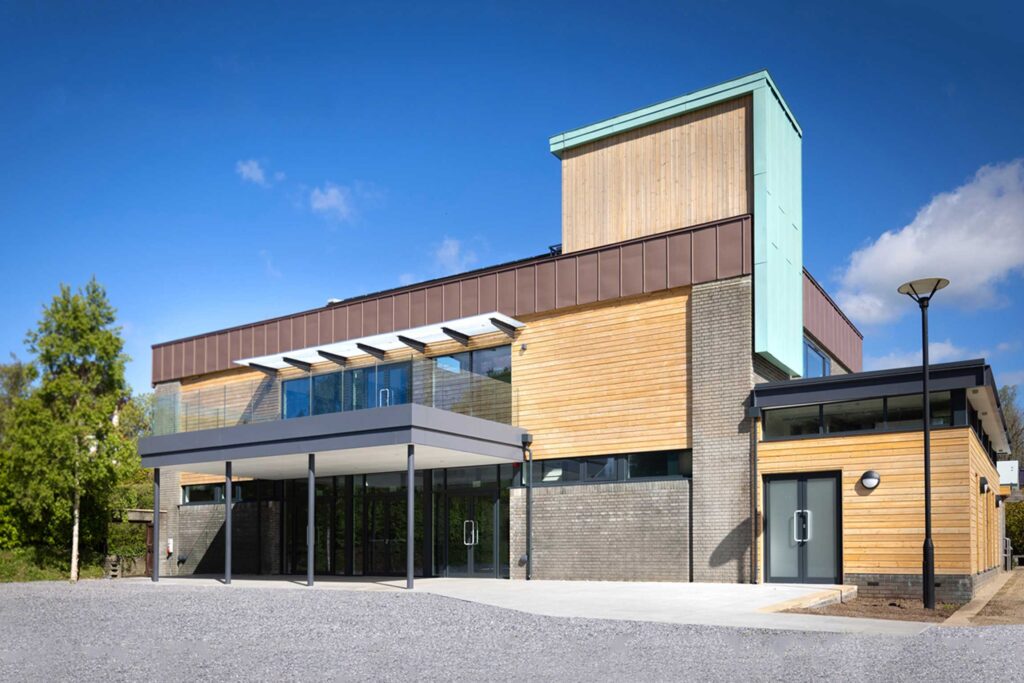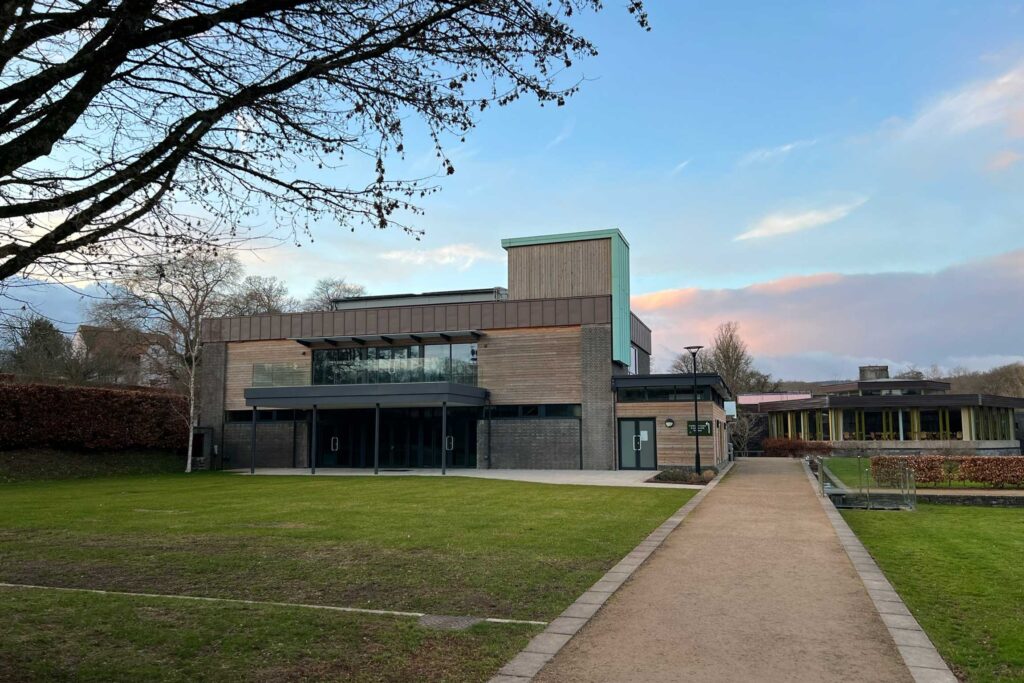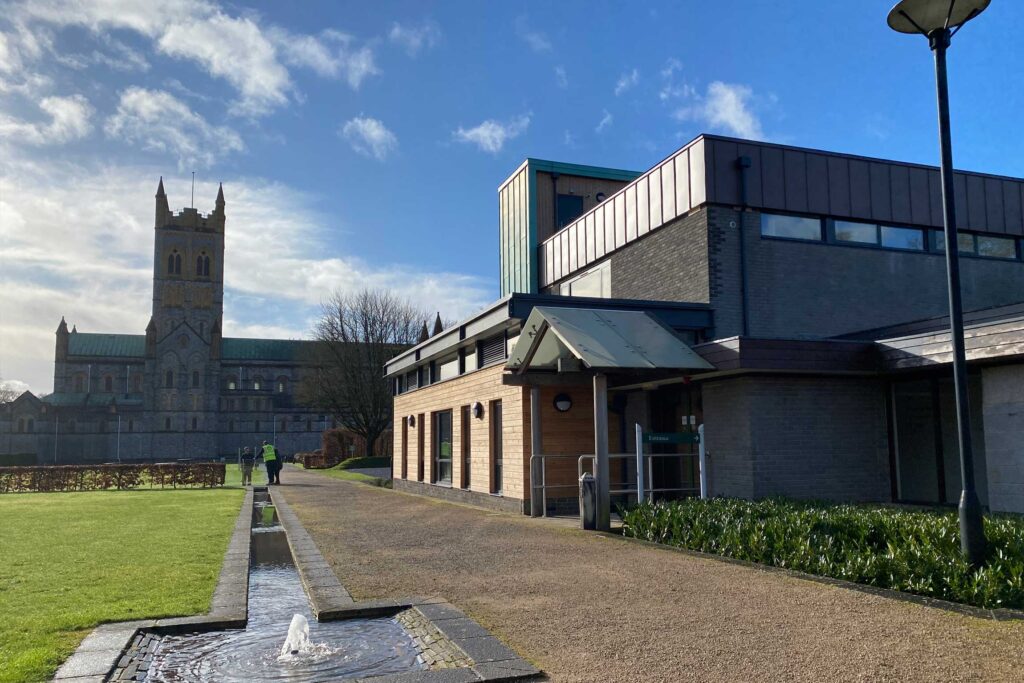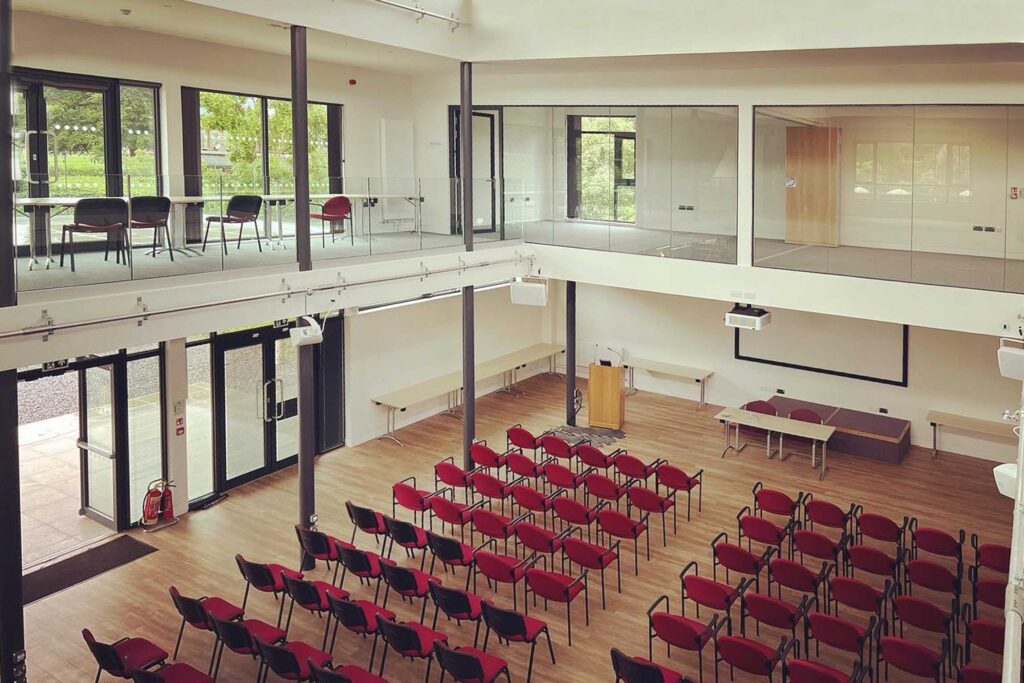 Project Detail
We were approached by Buckfast Abbey to request design proposals for the use of an existing building originally designed as a school which was suffering from prolonged lack of maintenance and was in urgent need of fabric repairs and development.
Our proposals include the creation of a flexible congregation, exhibition and function space.
It includes the insertion of a new first floor with central void, conference rooms, a new first floor balcony and the extension to the east of the building to contain service accommodation. The building creates an open plan facility capable of accommodating a range of functions including performances, art shows, trade shows, social events and educational uses.
The central space accommodates 120n. retractable seating.
This seating can be retracted, and the space re-ordered to create 'a theatre in the round'.
Significant environmental improvements include solar panels, additional insulation, improved weather tightness and use of expansive roof glazing to reduce artificial lighting.
The design creates a strong visual link from the front facade to the Abbey and connects to the front lawn to encourage summer outdoor activities
The project aligns with the RIBA's strategy to reduce the carbon footprint borne from creating new buildings by retaining and refurbishing existing structures.
The choice of green metal cladding refers to the existing abbey roof.