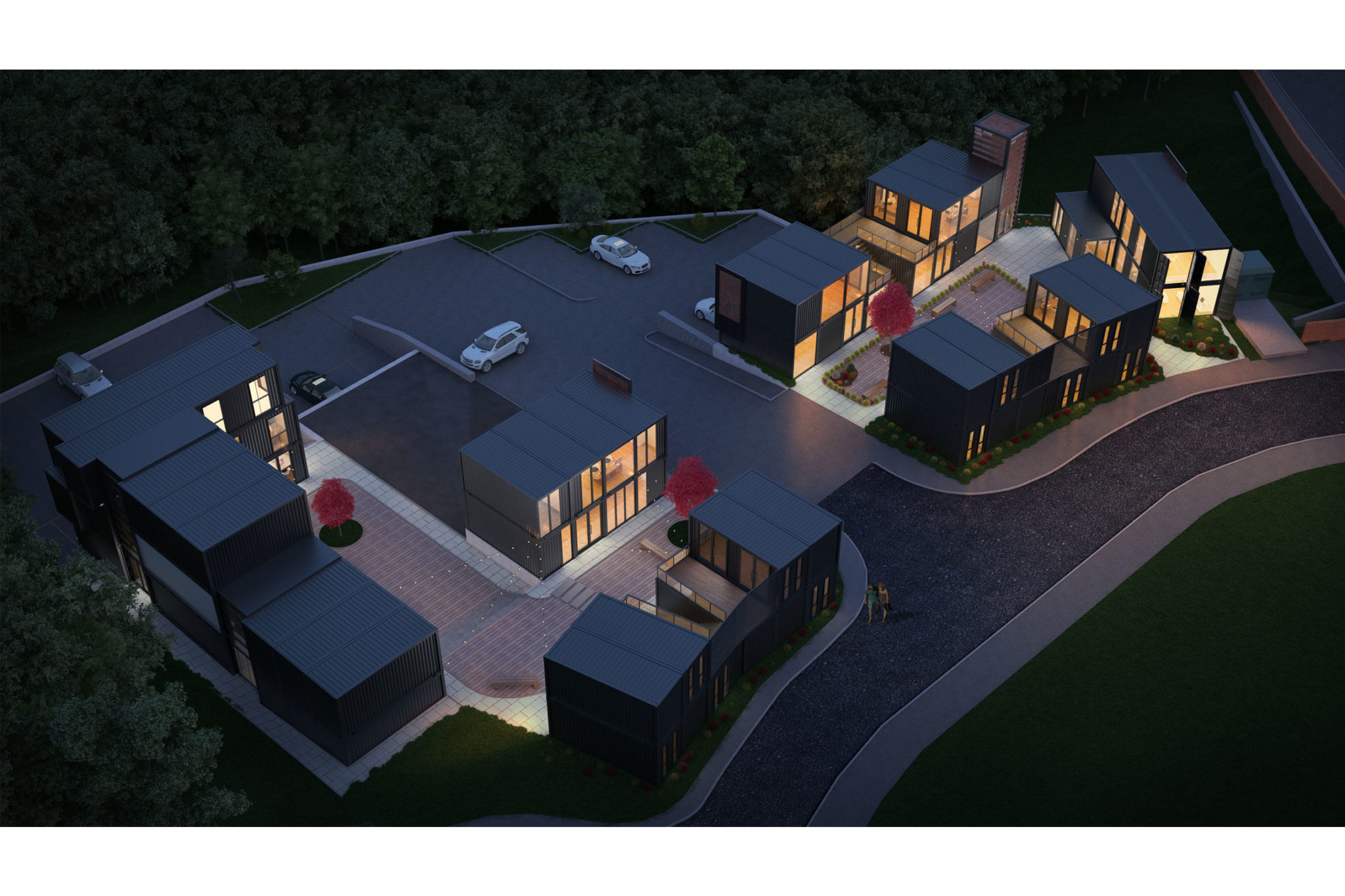 Puddavine Yard
A new social hub constructed using shipping containers
Project Brief
Puddavine Yard will be a social hub offering a cafe, local small scale shops, and flexible studio and office space constructed out of shipping containers.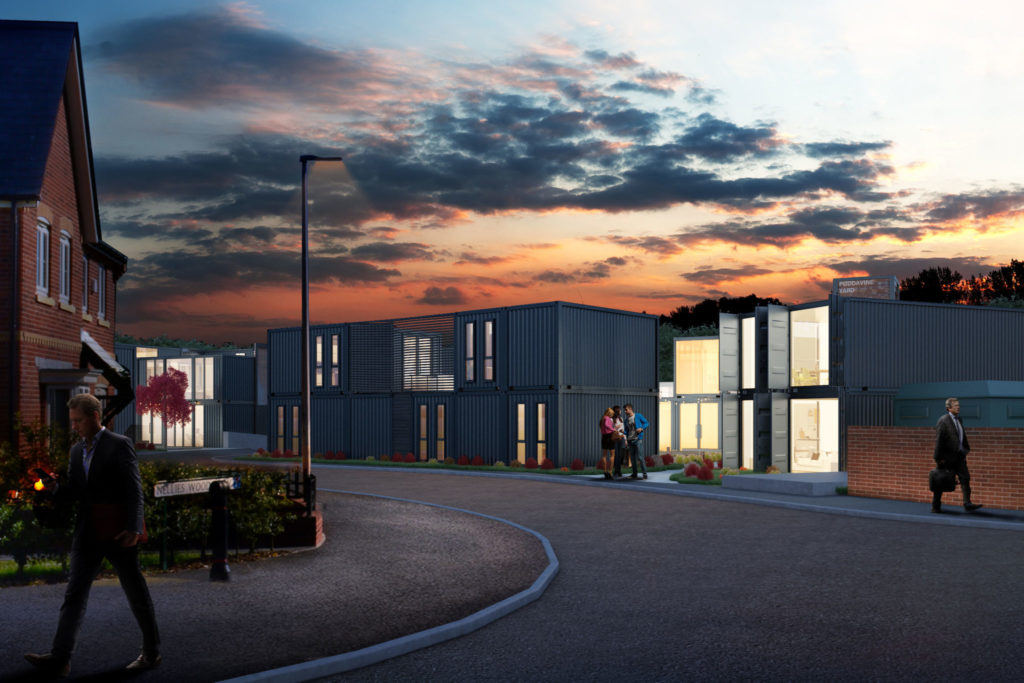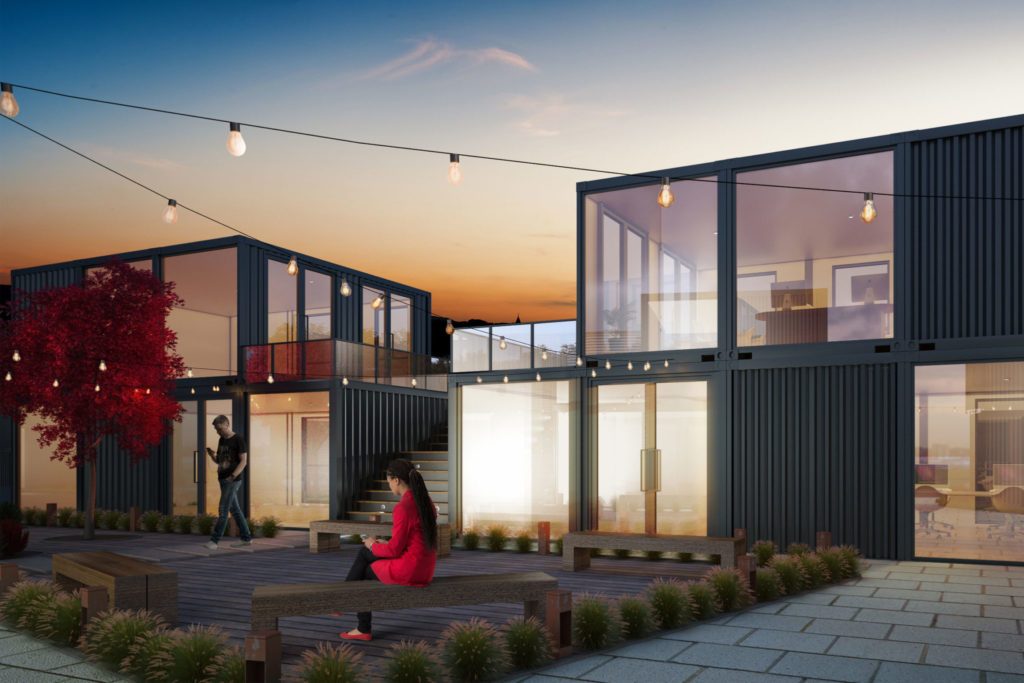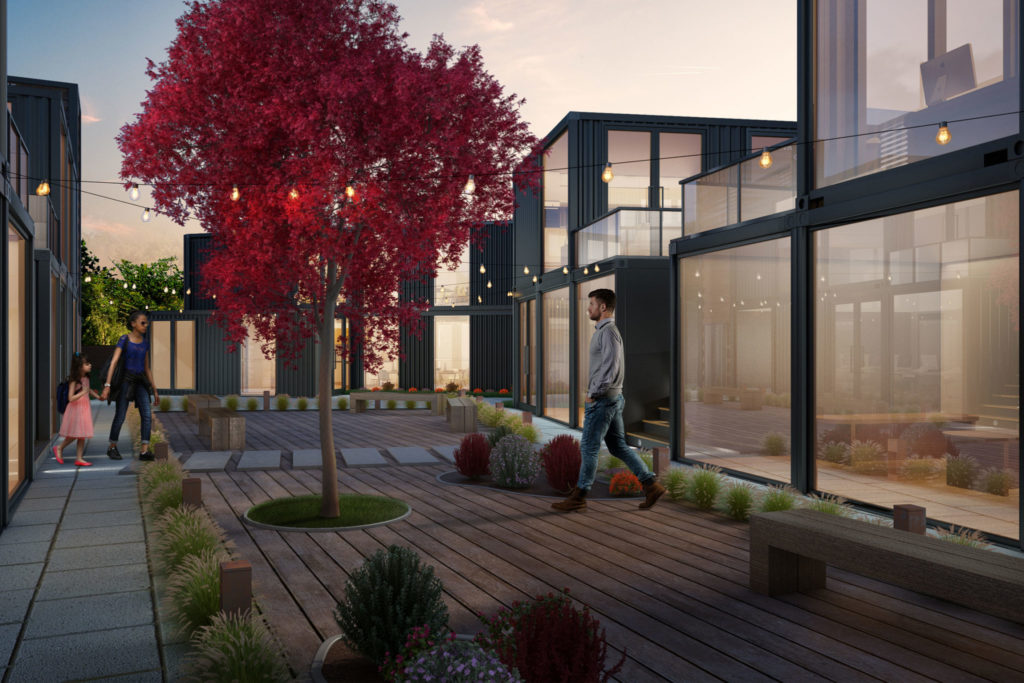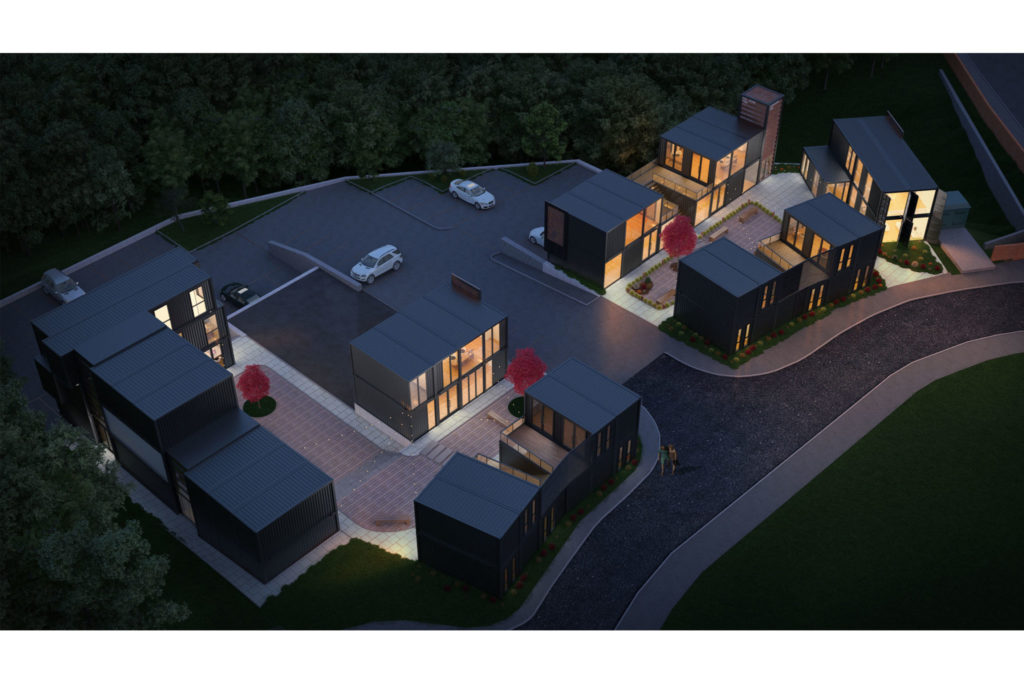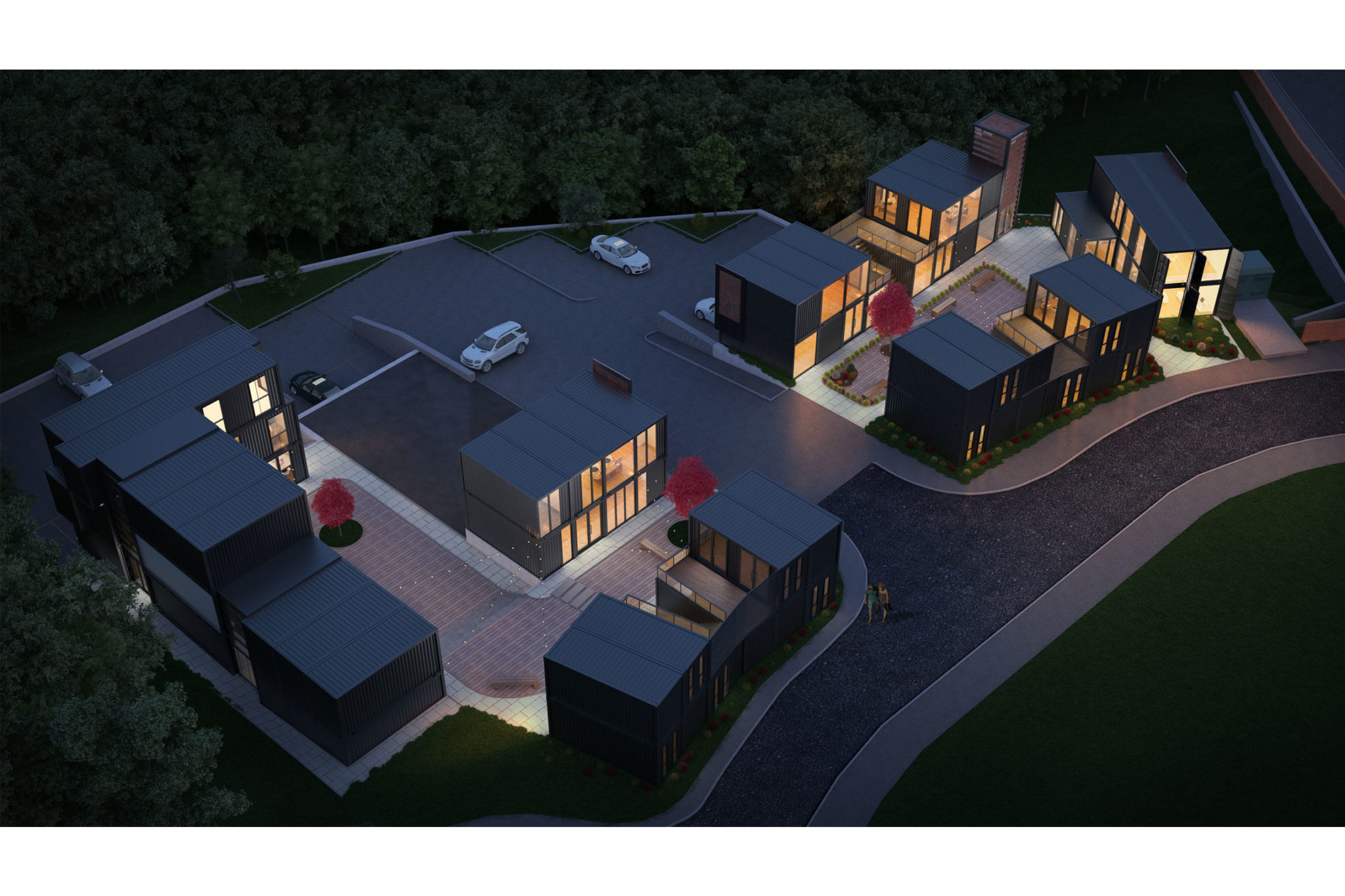 Project Detail
Puddavine Yard will appear as a small scale and welcoming hub for local businesses and members of the public alike. Constructed from Shipping Containers, the proposed development has sustainability at the heart of its design ethos. This desire to reuse, recycle and reduce waste has lead to a distinctive yet intimate design aesthetic. The courtyard at Puddavine Yard will be used to showcase and bring recognition to global issues. Every 12 months a new theme will be showcased.
The modular and uniform nature of the shipping containers has been a key driving force for the aesthetics of the design. The conversion of shipping containers includes adding high quality windows and doors, as well as refinishing the containers in a high quality metal paint finish.