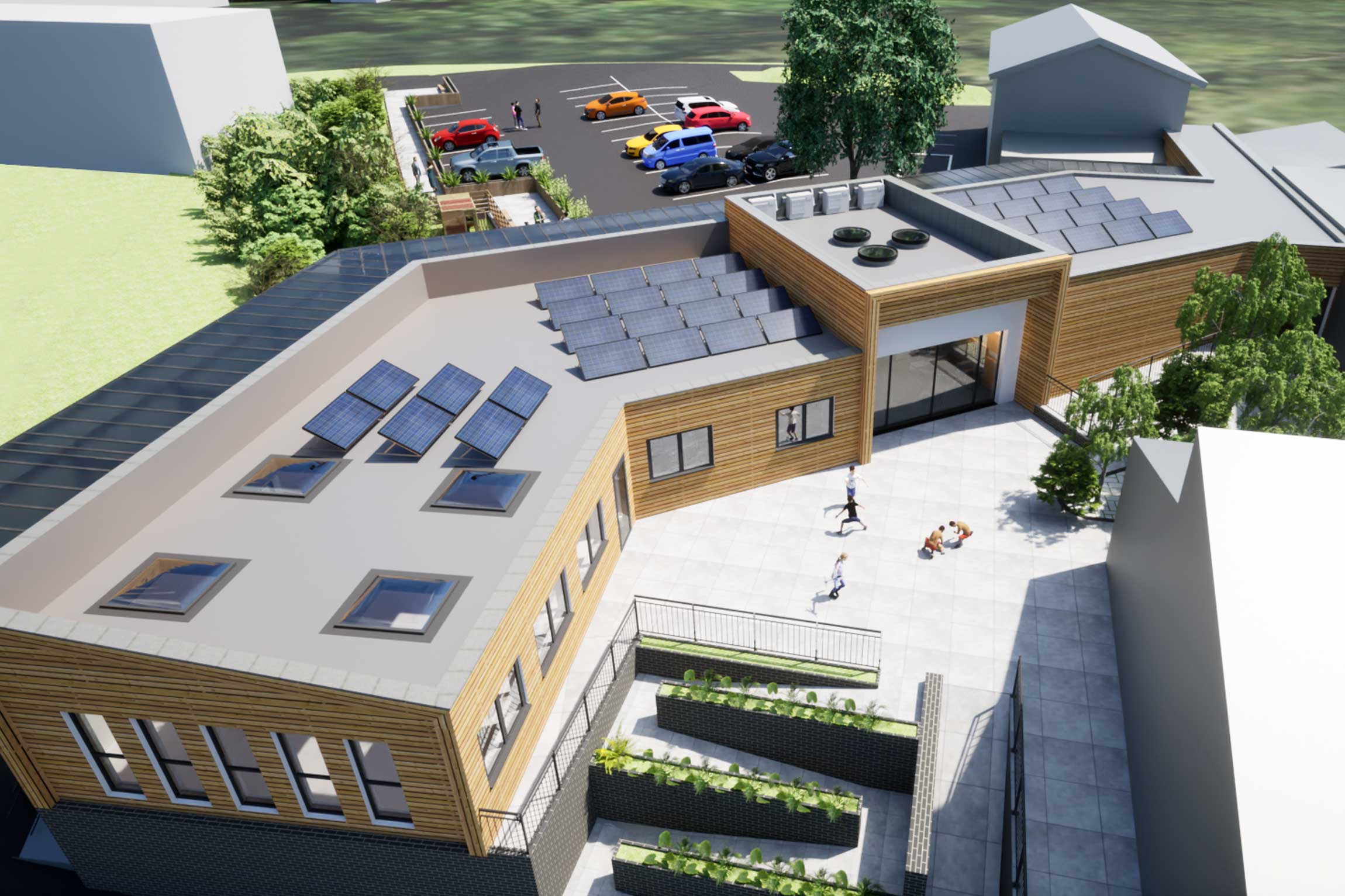 Project 22 – New Reception, Sports Changing and Animal Welfare Building at Combe Pafford
Project Brief
A new-build carbon net zero building build reception and administration offices, animal welfare teaching accommodation and sports changing areas. The project creates a far more legible reception and improves staff, public and pupil safety by separating vehicle and pedestrian access and general improved landscaped areas.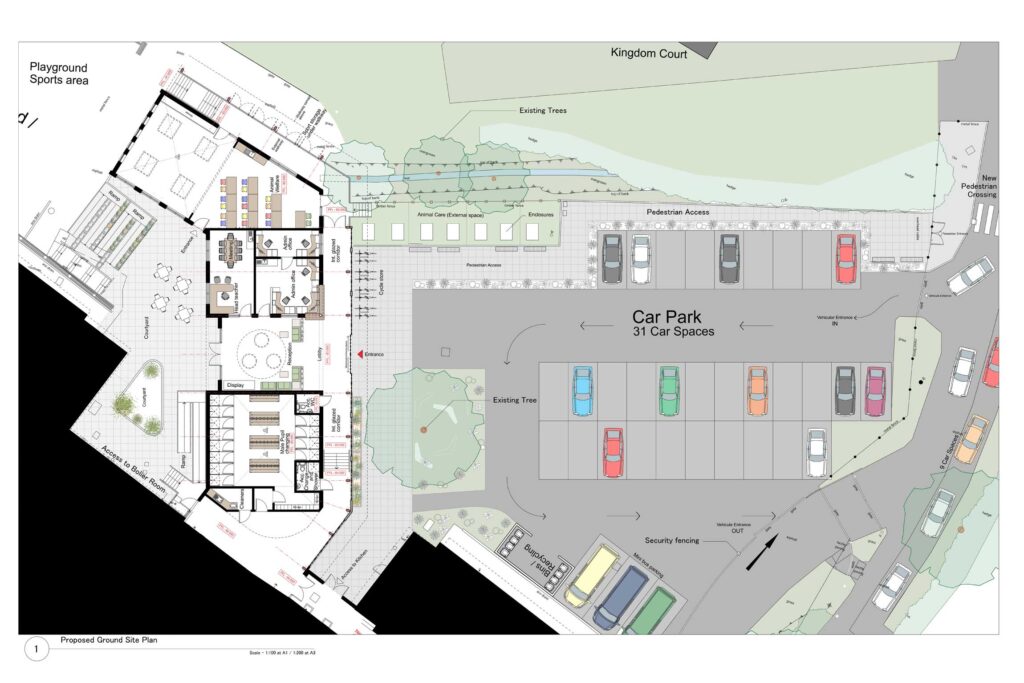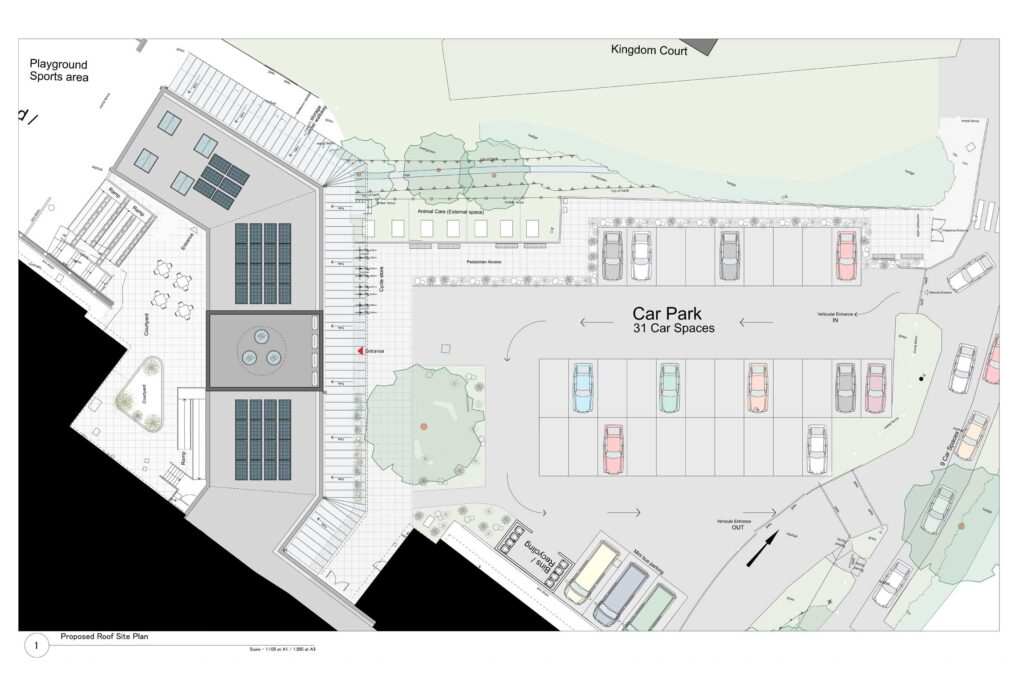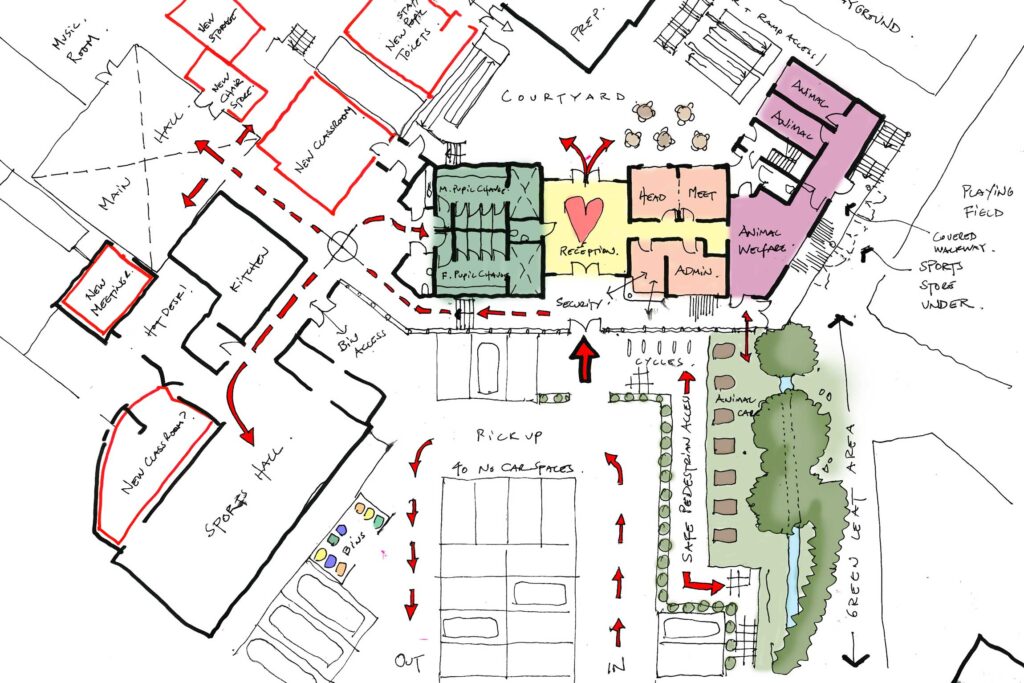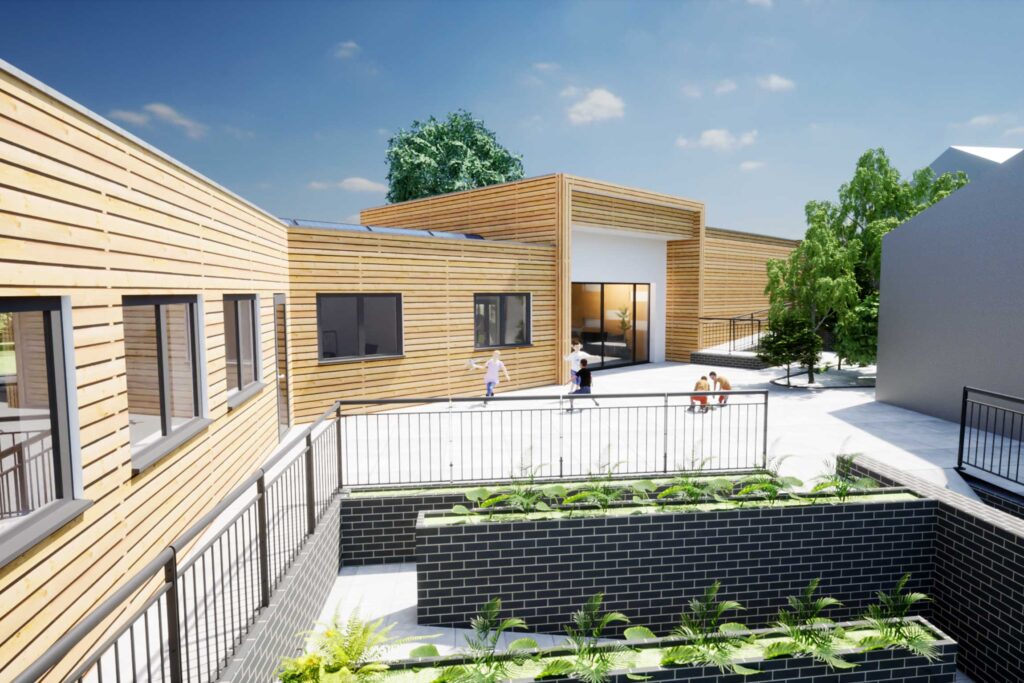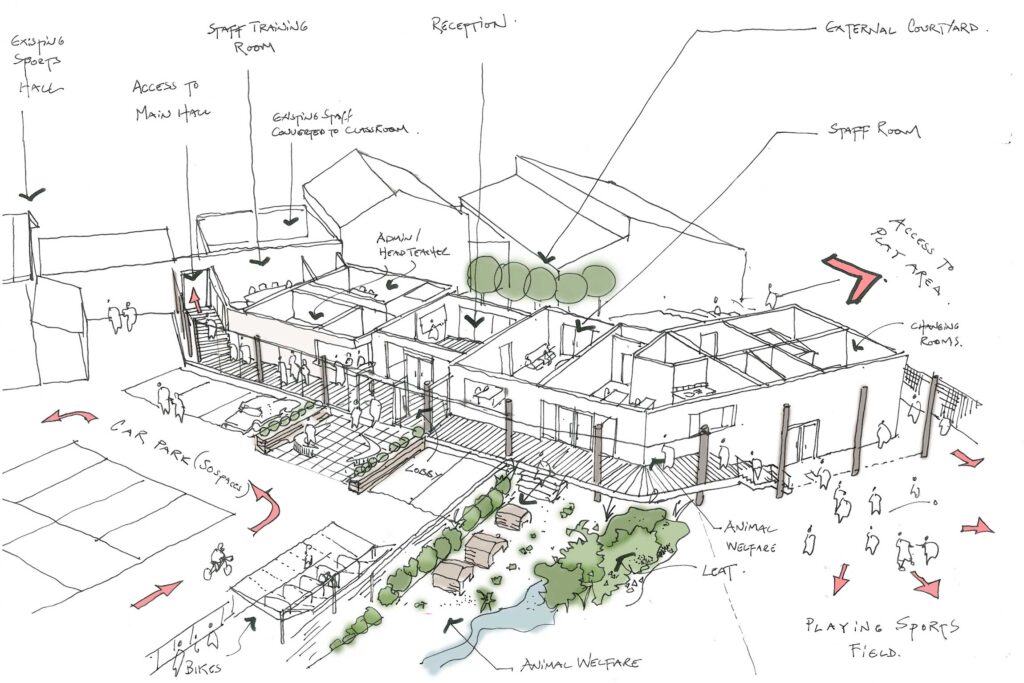 Project Detail
Combe Pafford School wishes to increase outreach and create a new welcoming reception building for the use of the pupils, parents, and staff of the school. In addition, the project will provide much needed additional sports changing accommodation, a new Animal Welfare department and address the drop off / pick up safety and functional issues.
In addition to the amenities provided by the new building, there are proposed internal alternations to the existing building.
Low energy technologies are proposed to create a Net Carbon Zero operational project.