Peak a boo
Extension & refurbishment of existing holiday let property
Project Brief
In August 2016, RSA were commissioned to design the extension and refurbishment of a holiday let property on the outskirts of Sidmouth in East Devon.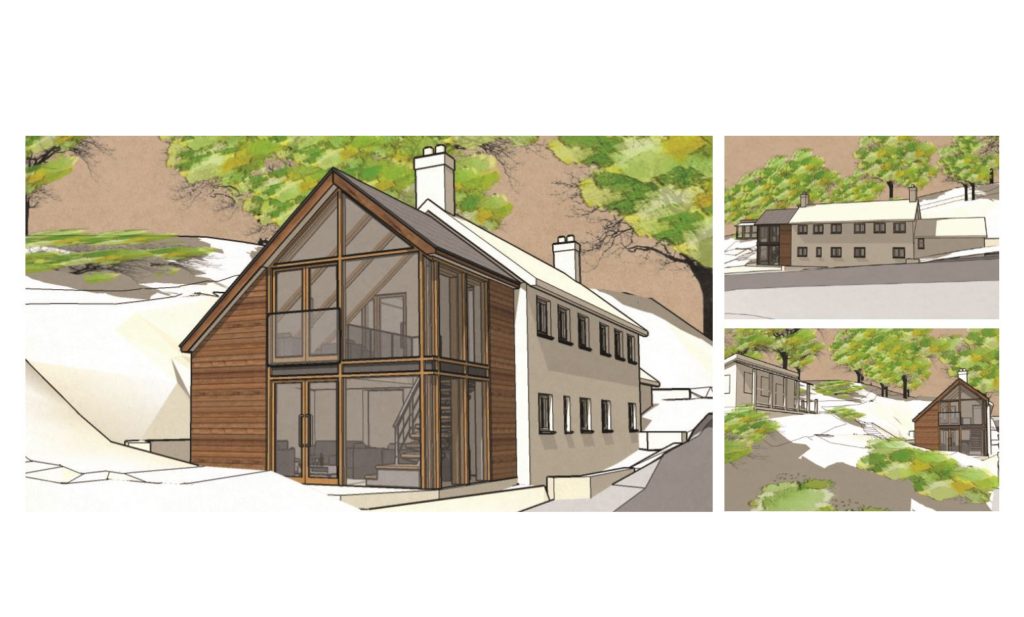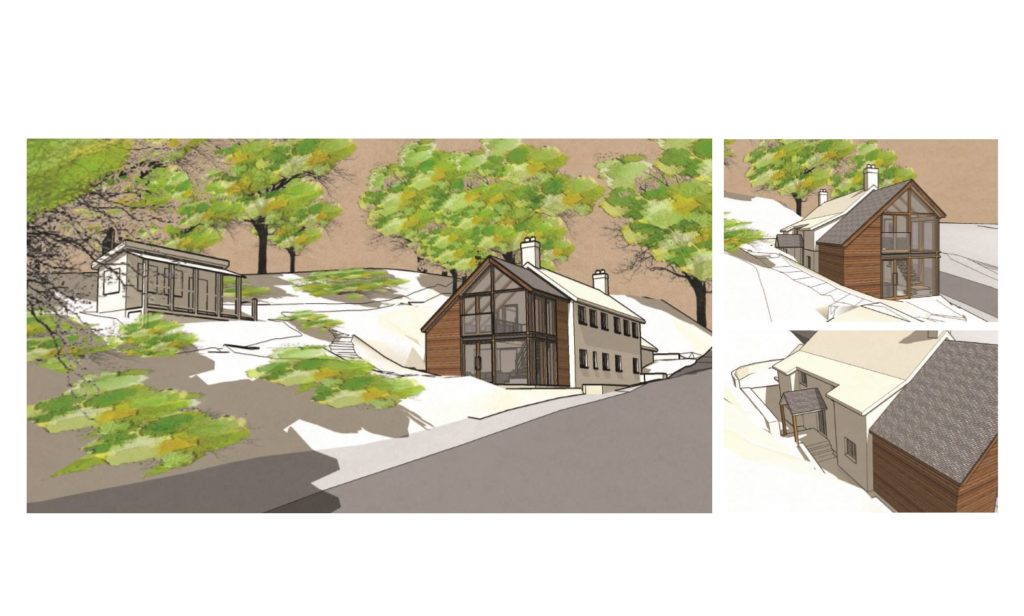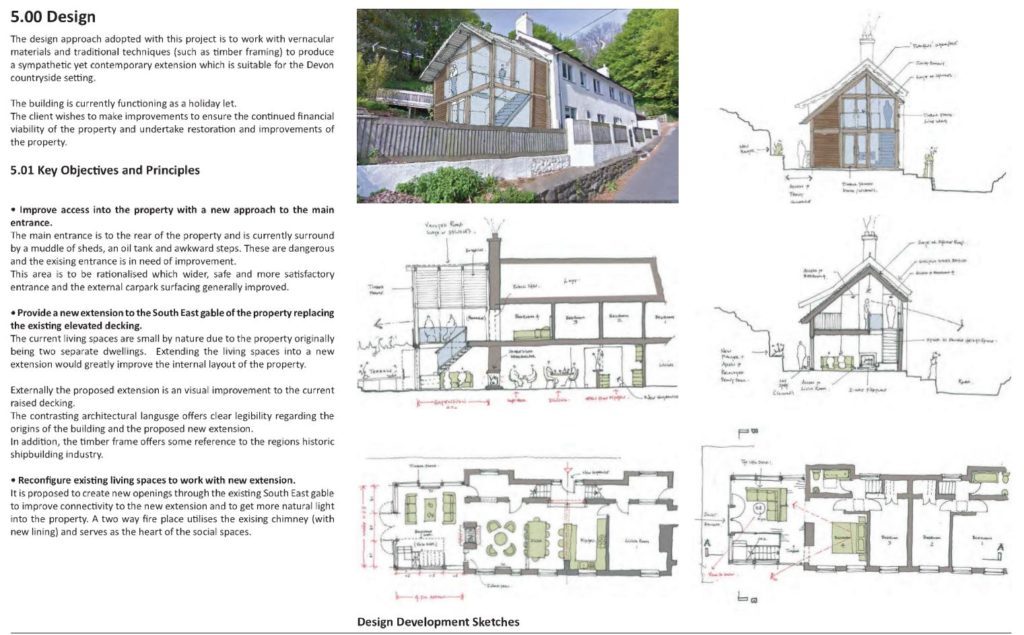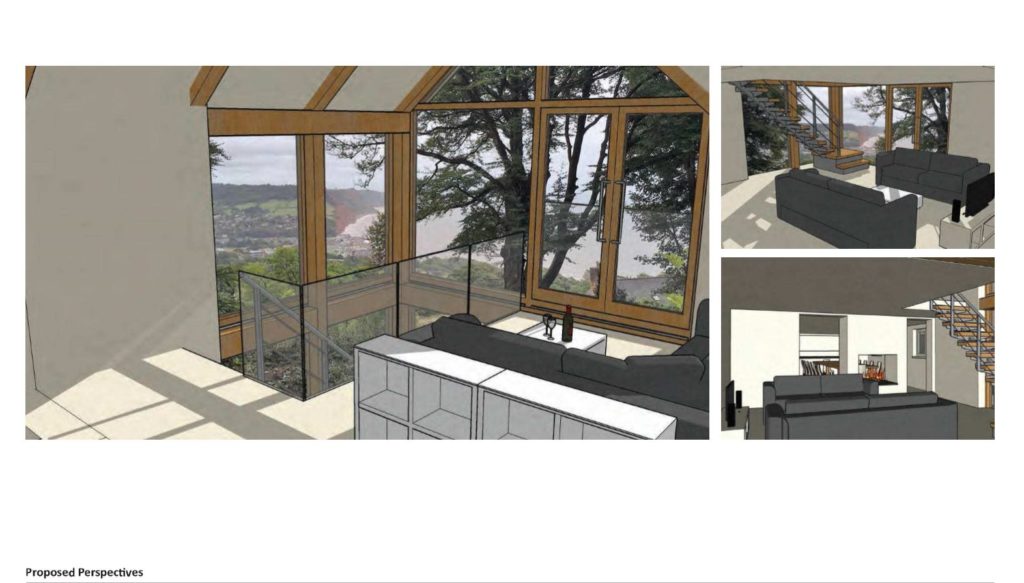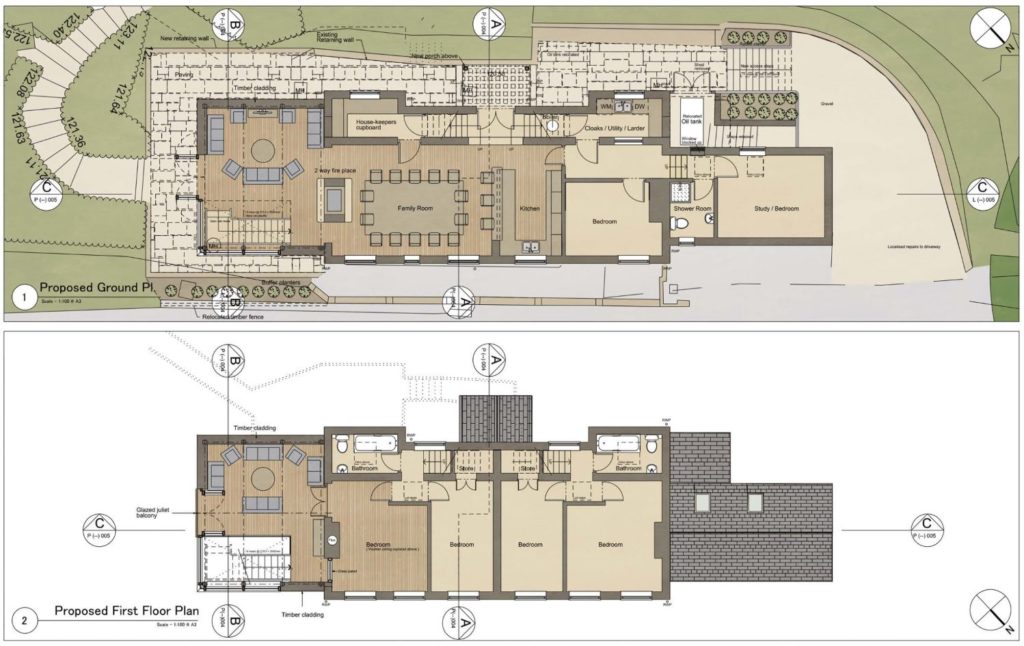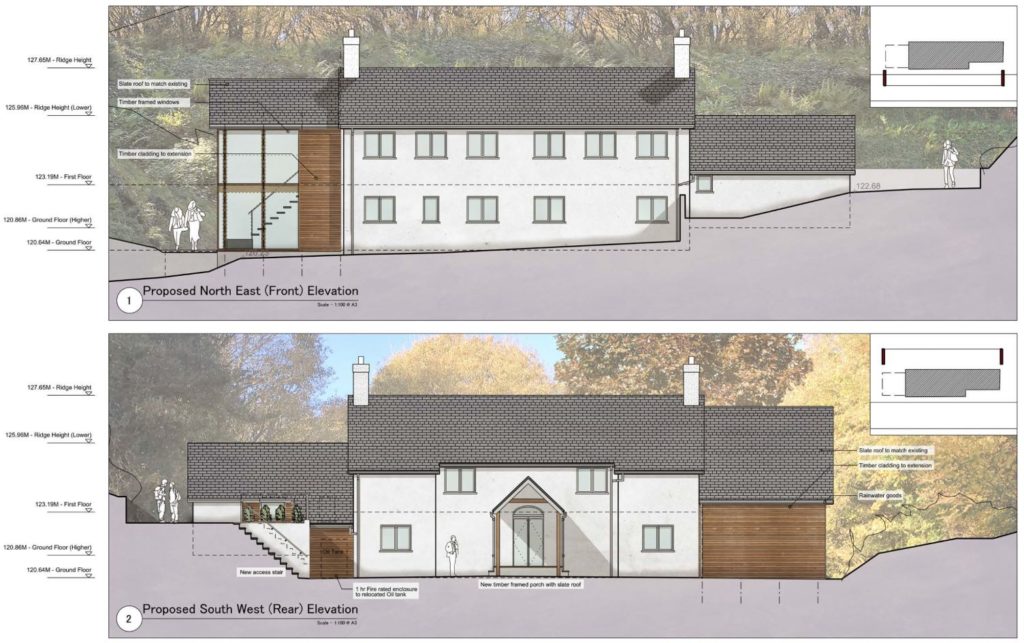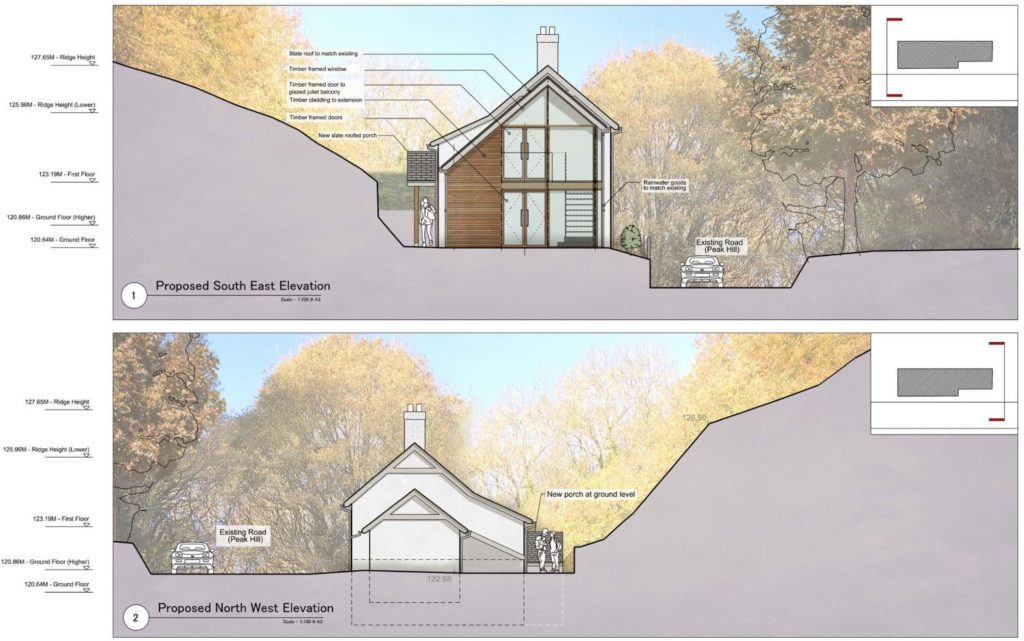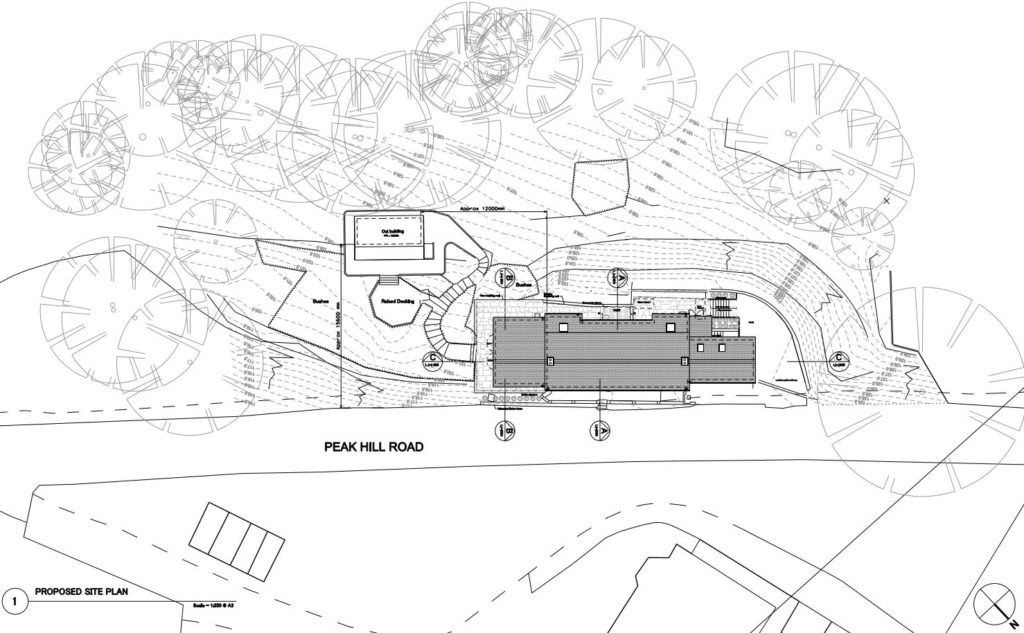 Project Detail
The project secured planning Approval in late 2016 from East Devon District Council.
The building is situated in a unique position on the outskirts of Sidmouth. Nestled in a sloping woodland it enjoys incredible elevated views of the sea and over the town centre. The scheme exploits this by creating a timber framed glazed extension which positively contrasts with the existing solid building fabric with modest windows.
The scheme includes internal modifications, opening up of the existing fire to create a two-way wood burner and the addition of detached sleeping accommodation.
Glass balustrades offer unrestricted view and a cantilevered steel framed feature stair provides access between ground and first floor level.
Other modifications include the adaption the landscape to create a safer and more accessible entrance to a new covered entrance door location.
We are developing technical details and construction is scheduled to start on site in Late 2017.