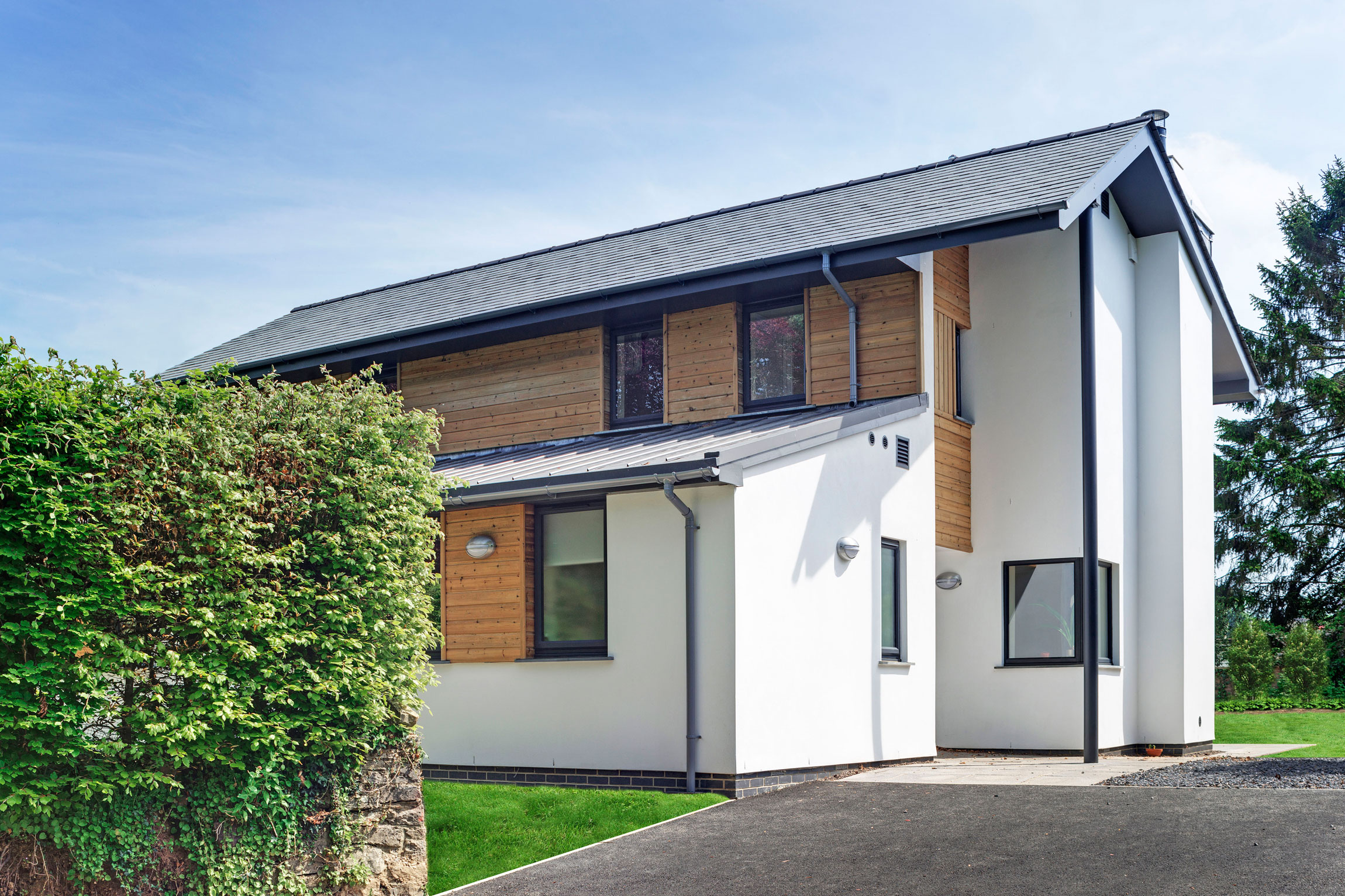 Orchard Lea
A new build 4-bedroom domestic residence
Project Brief
RSA were commissioned for full RIBA scope of services from inception to completion on a new build 4-bedroom domestic residence located in Buckfast, Devon. Completed on site in March 2017, Orchard Lea was successful in the completion of a cost effective, contemporary, new build house which was designed to facilitate the flexible lifestyle needs of the client.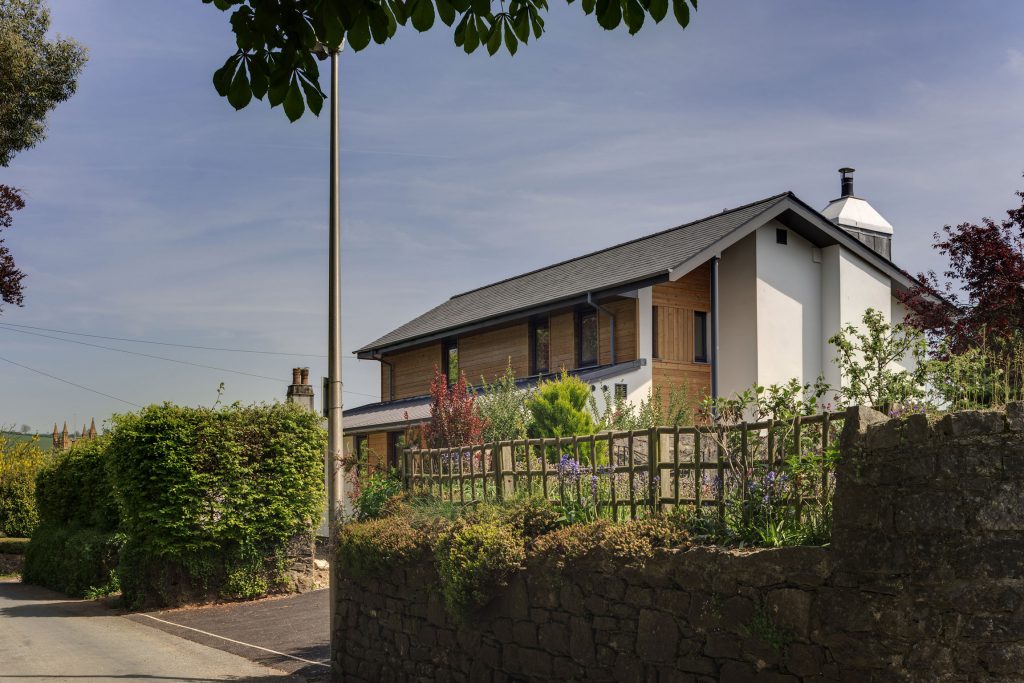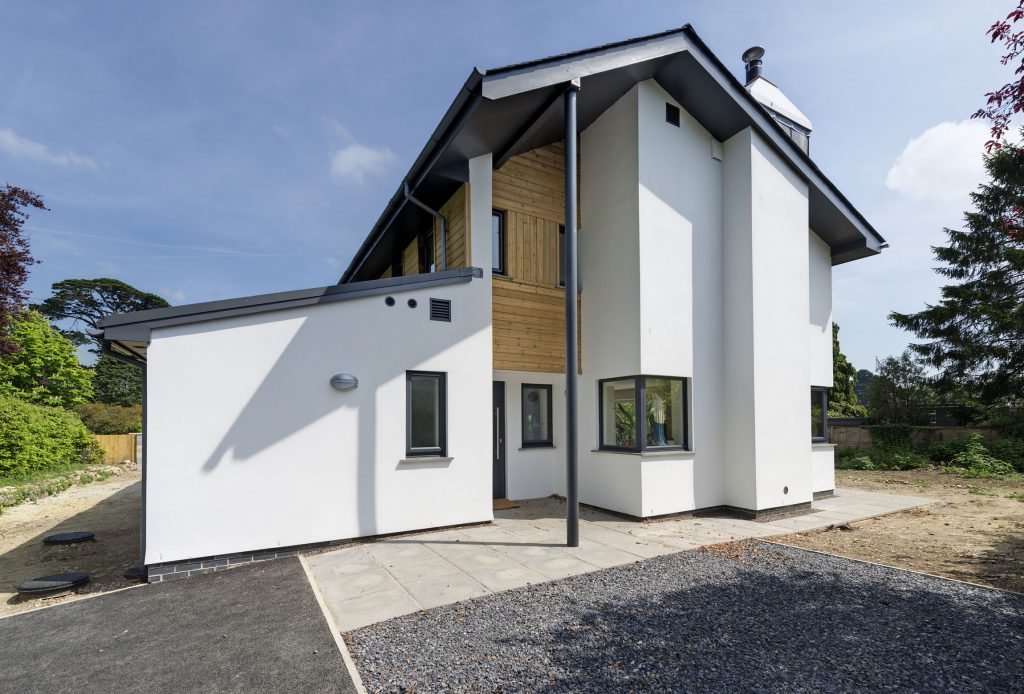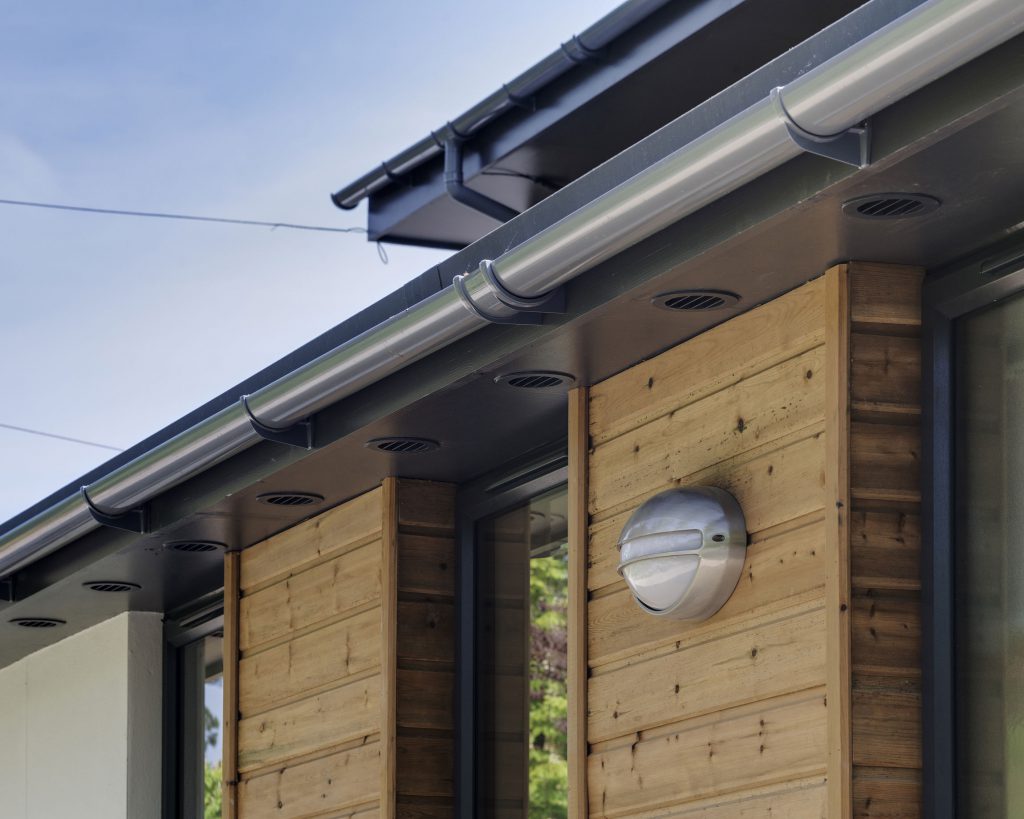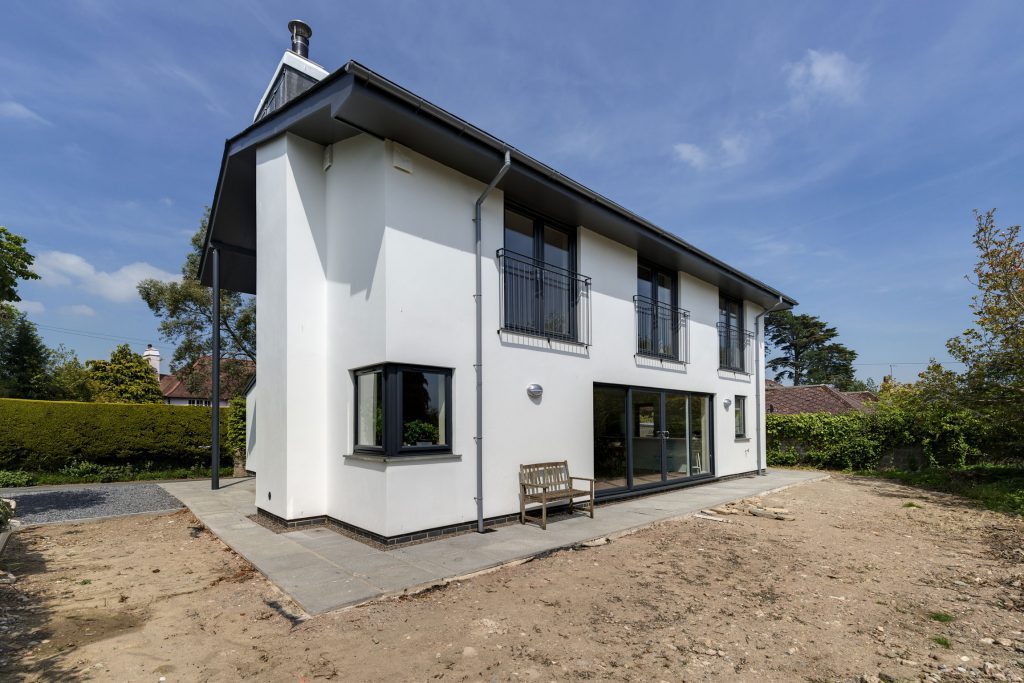 Project Detail
The building replaces an original house which was beyond repair and the new design organises the accommodation into 3 distinct zones.
Zone 1 includes the north facing bedrooms to the road, Zone 2 includes the central hallway and circulations and Zone 3 includes the south facing open plan livings space containing kitchen, dining and lounge.
The scale and massing of the building sits comfortably along its street elevation and ties into the neighbouring detached buildings along Grange Road.
The building is set back to allow acoustic and visual privacy from the road.
The roadside elevation incorporates smaller, more domestic windows whilst the more private living rooms elevation incorporates larger areas of glazing with views and access onto the private gardens.
The design incorporates framed views of Buckfast Abbey and other neighbouring historic buildings.
Specific technical requirements include enhanced acoustic separation, ease of movement around the building and high levels of insulation to ensure heating bills are minimised.
The building was completed on time and on budget to the delight of the client and all involved.
The project was completed in 2016.