New Dwelling at East Causen Cottage, Totnes
Project Brief
An existing property is to be separated into 2 no. separate residential dwellings. The project retains an existing music room and adds a single storey extension to form a modest and private courtyard house.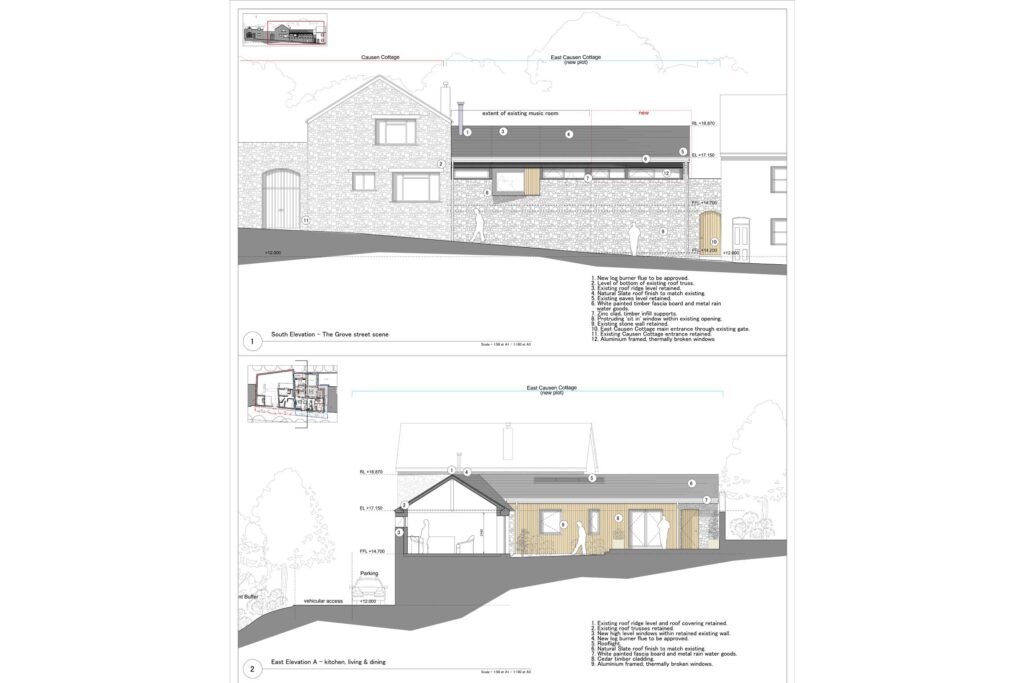 Project Detail
The existing property at Causen Cottage sits on a generous plot with extensive external space amenity. The project divides the plot into two properties.
– Causen Cottage – The existing main house will remain unaffected by the proposed works.
– East Causen Cottage – The new property designed as a simple, low energy courtyard house.
The building utilises reclaimed stone, timber and natural slate.