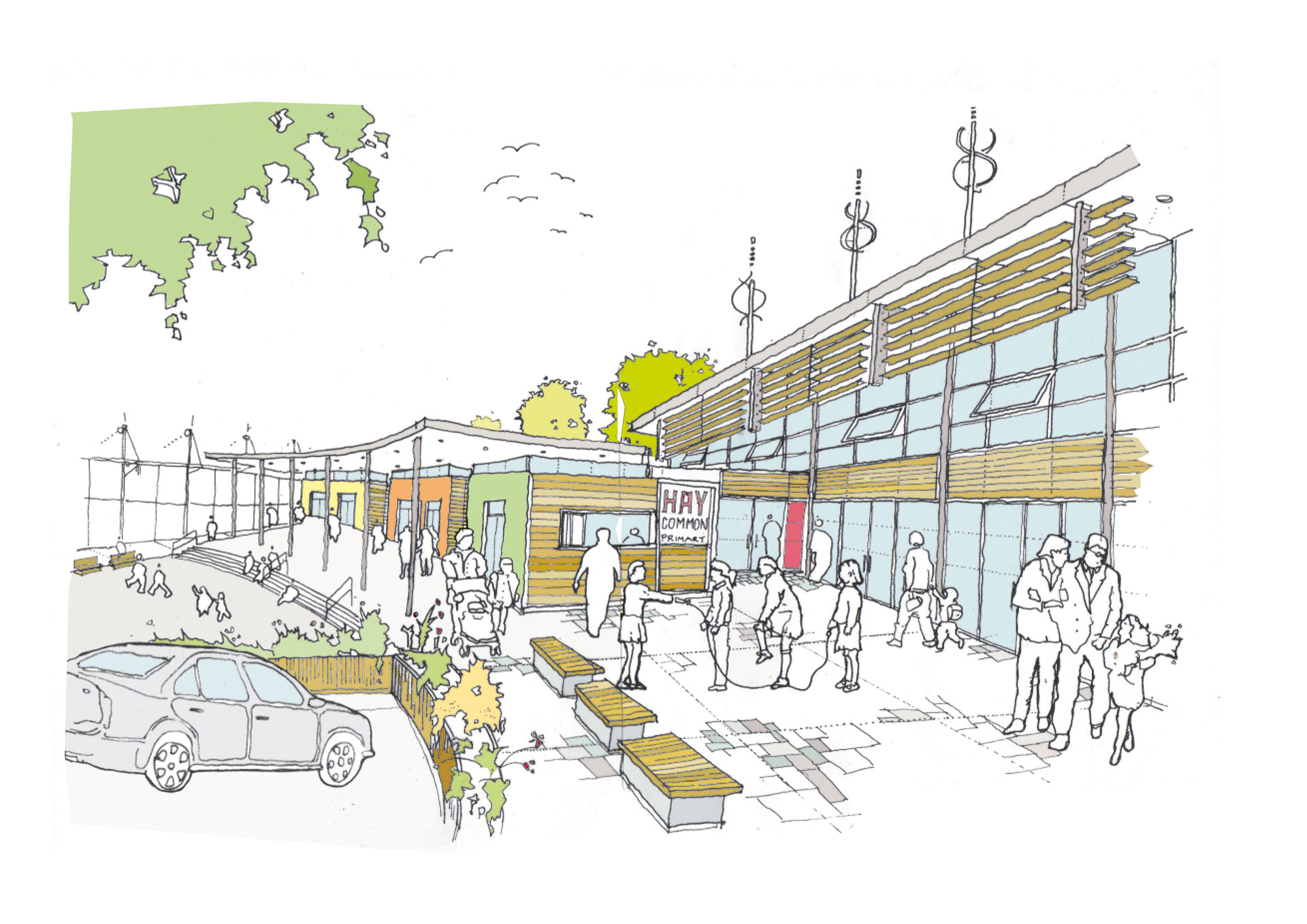 Hay Common Primary School
A new 7 classroom primary school in Launceston
Project Brief
RSA were commissioned by developer Azules to design a new 7 classroom primary school as a Section 106 contribution to support a 300 house development at Hay Common in Launceston.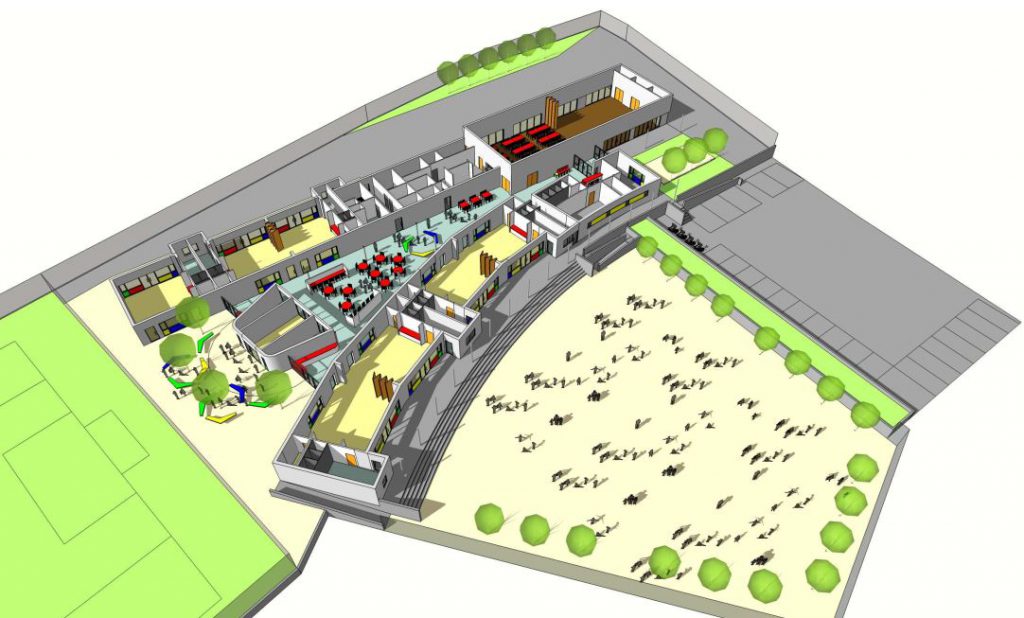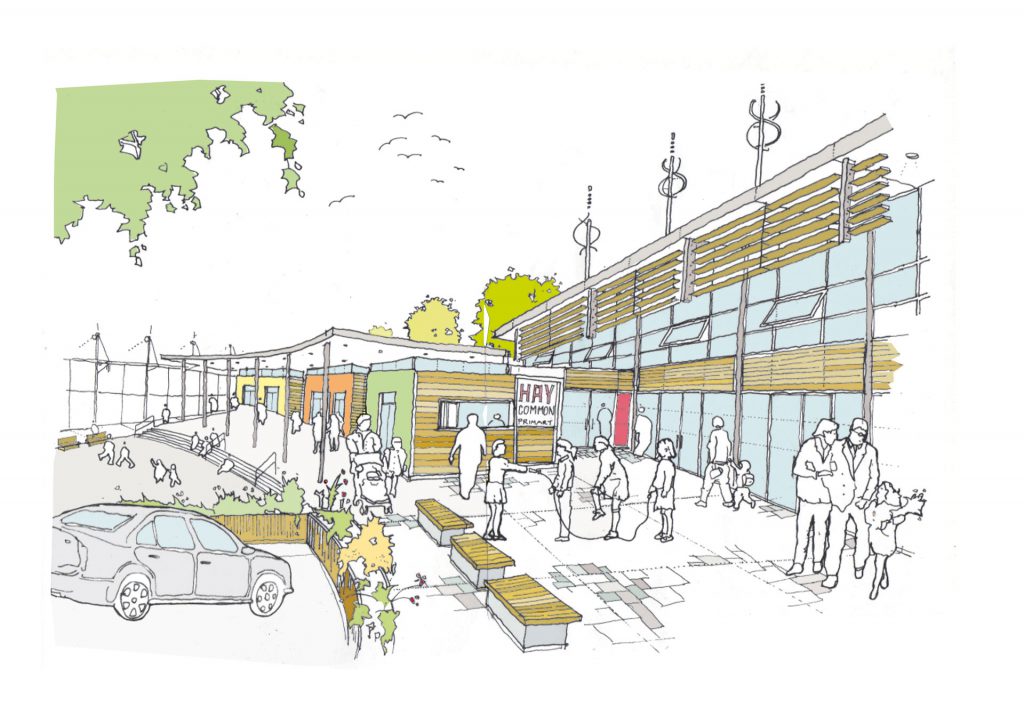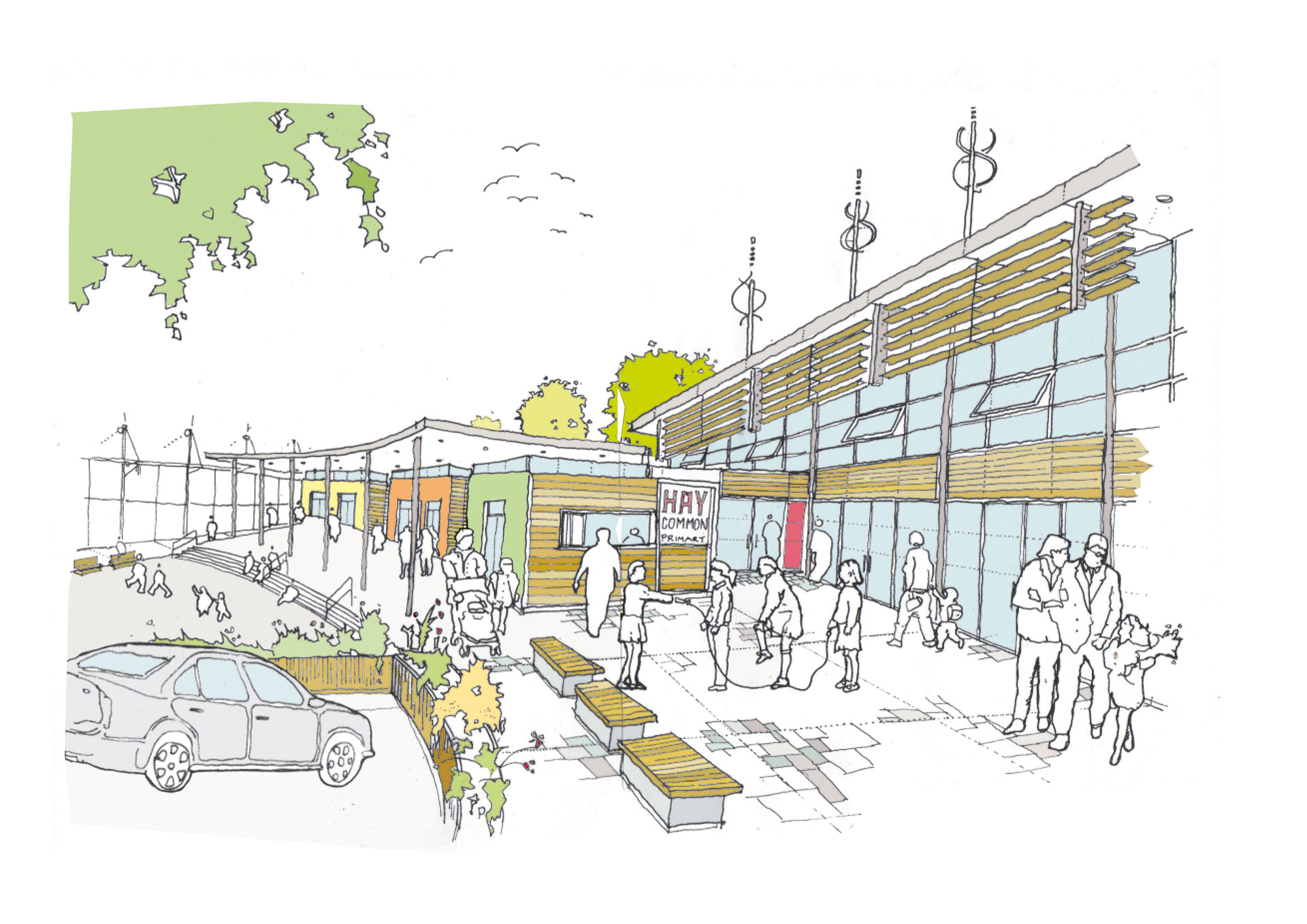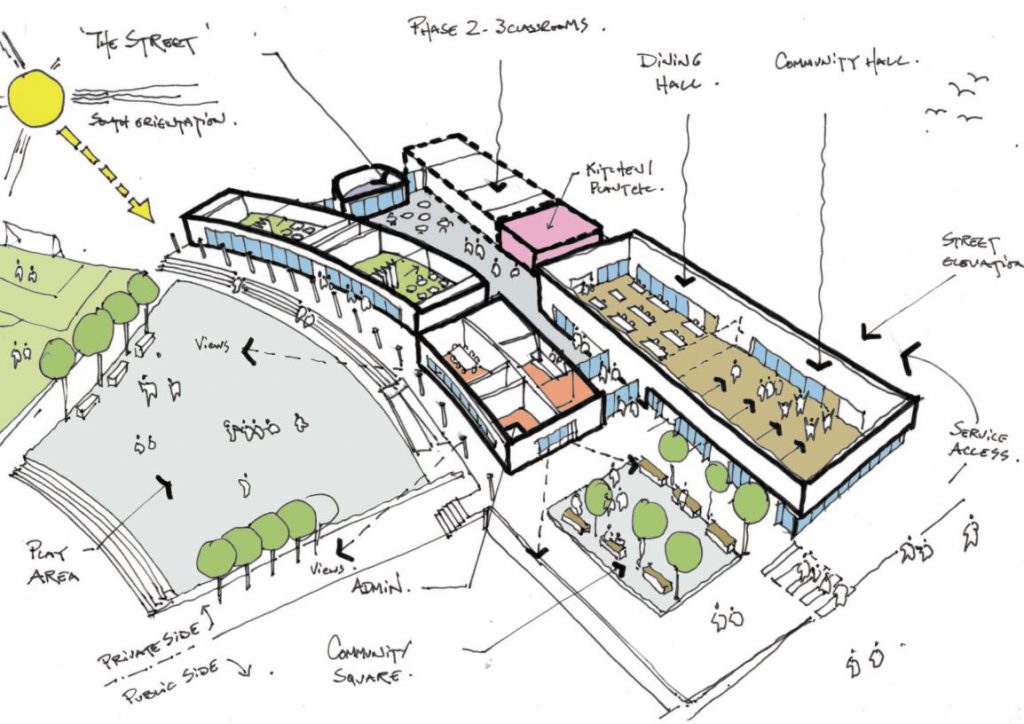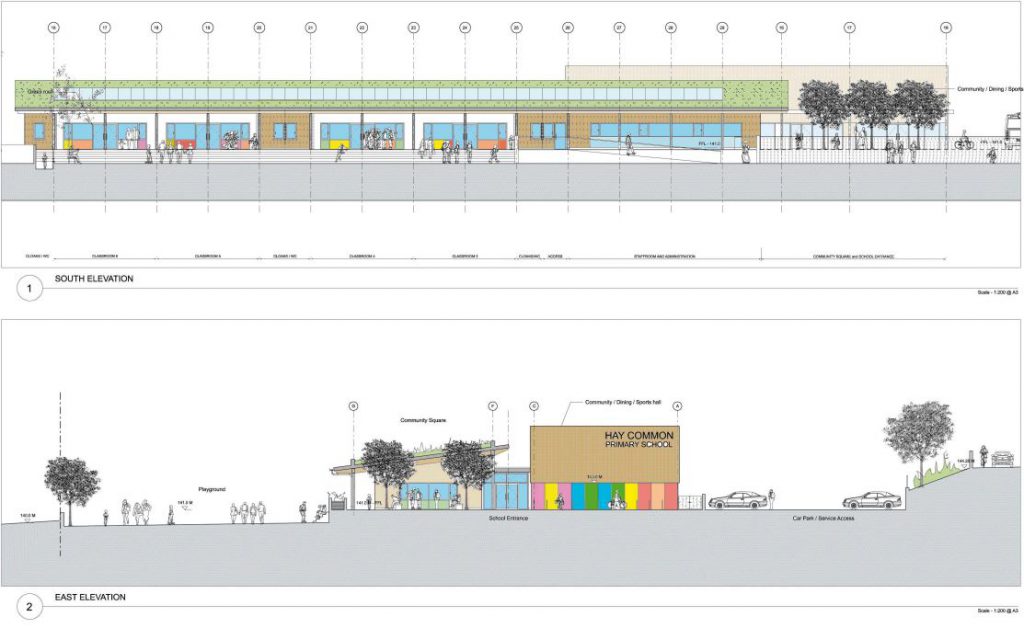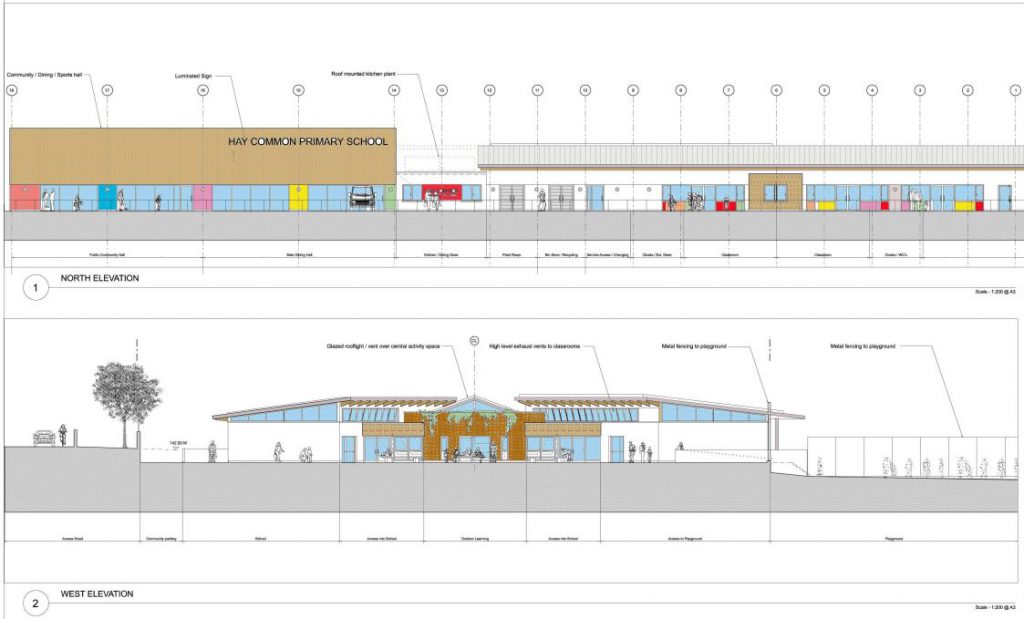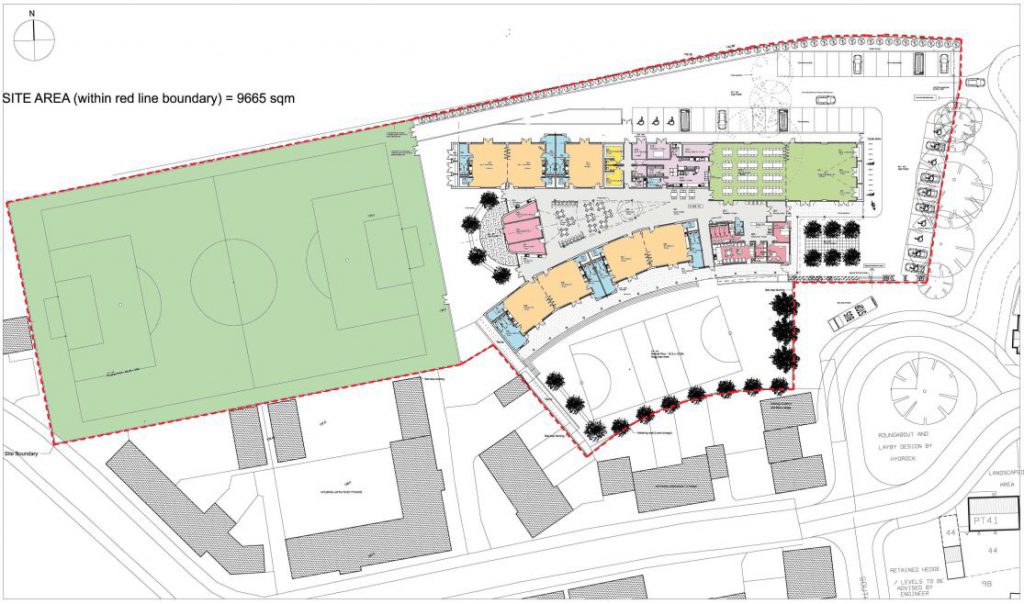 Project Detail
The building was designed to integrate the needs of the development new community with the learning needs of the school.
RSA entered into ongoing liaison with educational representatives from Cornwall Council to develop the brief for the building.
The design heavily promotes sustainably friendly features such as enhanced u-values, reduction of overheating and glare, photo voltaic panels and minimal material wastage.
The design responds to the characteristics and constraints of the site in its unique plan arrangement. A community square is located at the entrance to the school with separate access to a community hall / gymnasium / eating area.
A secured administration reception with support accommodation controls access into the school. This leads into a widening of a central social space or 'street' which contains learning accommodation and seating / library areas.
Cellularised classrooms with dedicated cloaks and WC accommodation help to offer a management administration strategy for the school.
Generous links and views of the external play space helps create an open, well-lit and uplifting learning environment for the pupils, visitors and staff.
Planning Consent was granted in 2011 and following a delay in the project is scheduled to start on site in the near future.