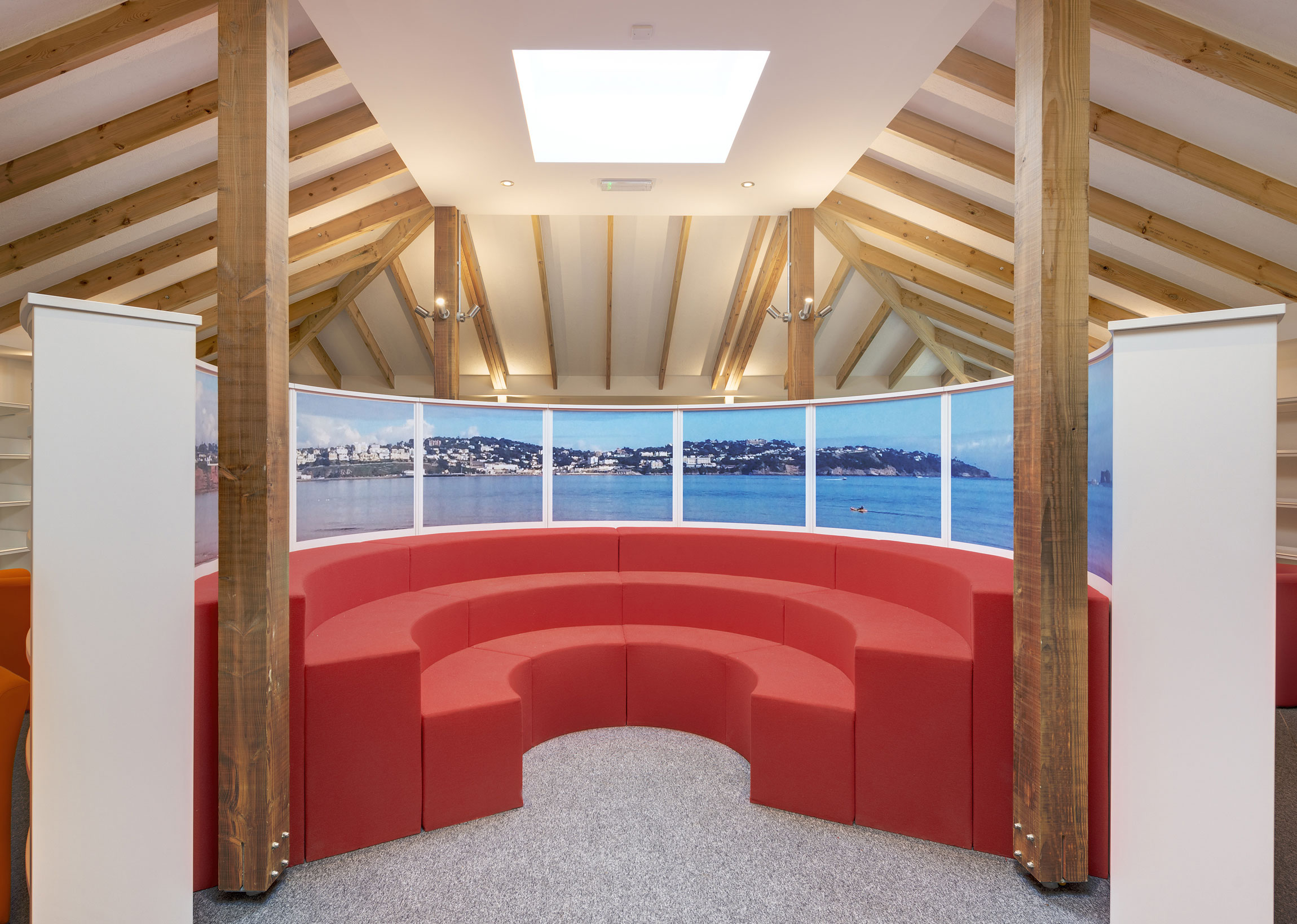 Combe Pafford Library
New School Library
Project Brief
RSA have developed an external courtyard at Combe Pafford School into a new Library learning environment.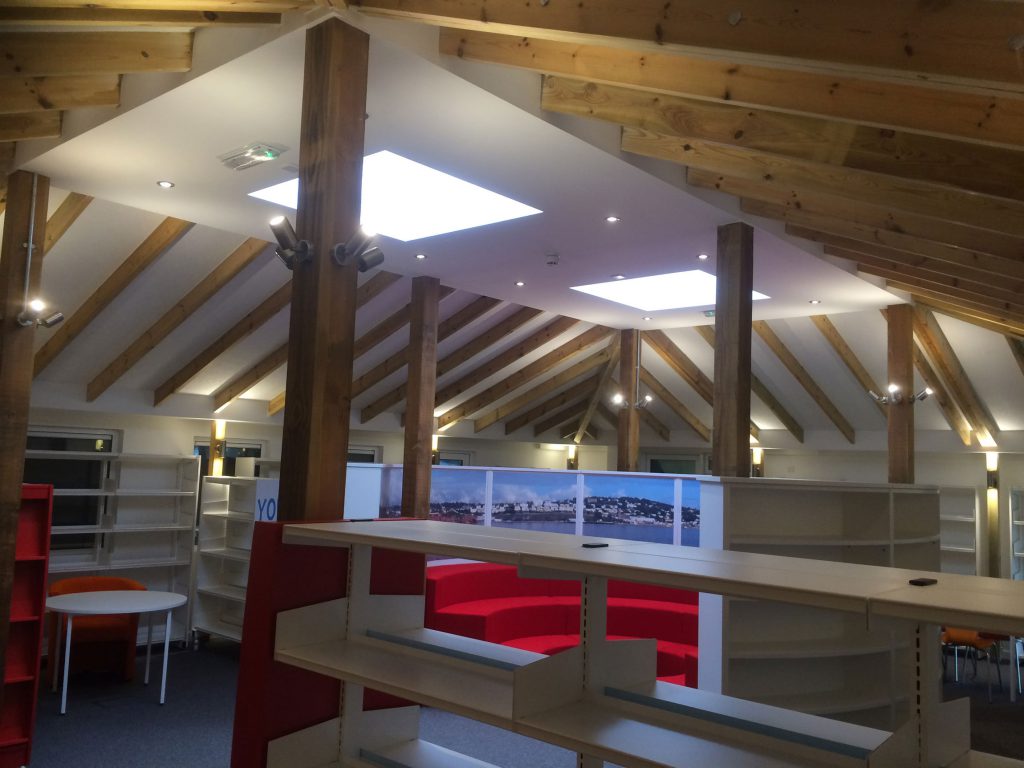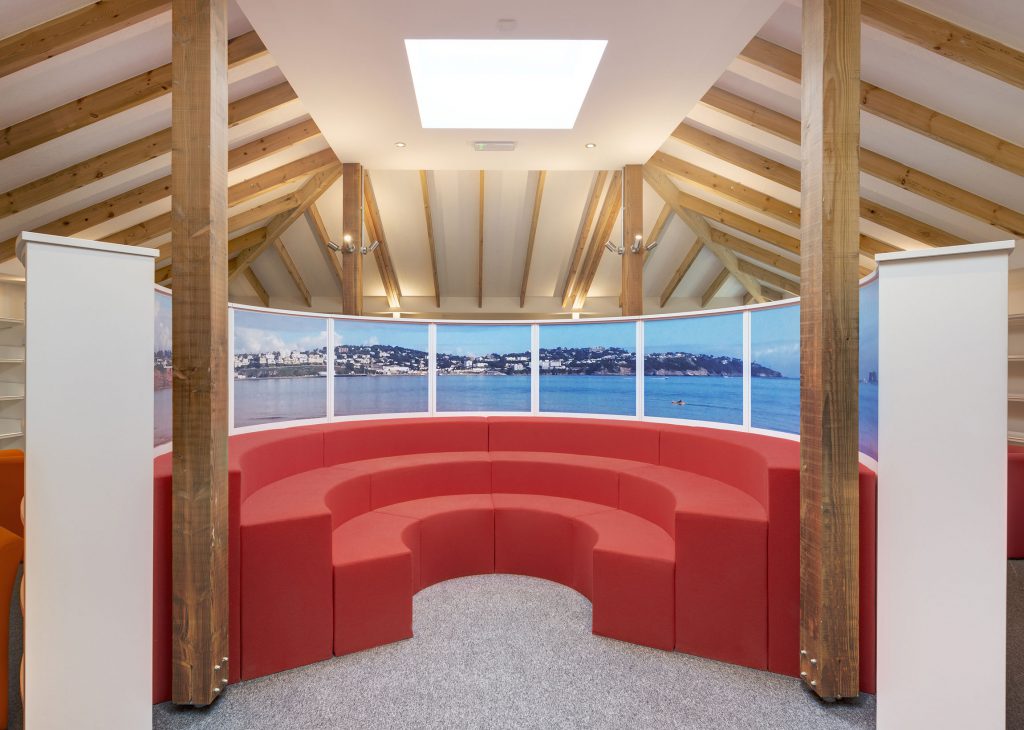 Project Detail
The book cases and furniture are organised around 4 no. central internal timber columns. Exposed sloping timber rafters add character within an uplifting learning environment.
A large, tiered soft learning group seating area, located under roof lights adds a central focus to the building.
RSA developed the colourful and playful interior design elements including a group seating pod to add visual interests and fun into the space.
Care was taken to analyse the fire safety features within the school and the lighting and ventilation implications of creating an enclosed courtyard environment.
The project was completed on time and on budget in 2015.