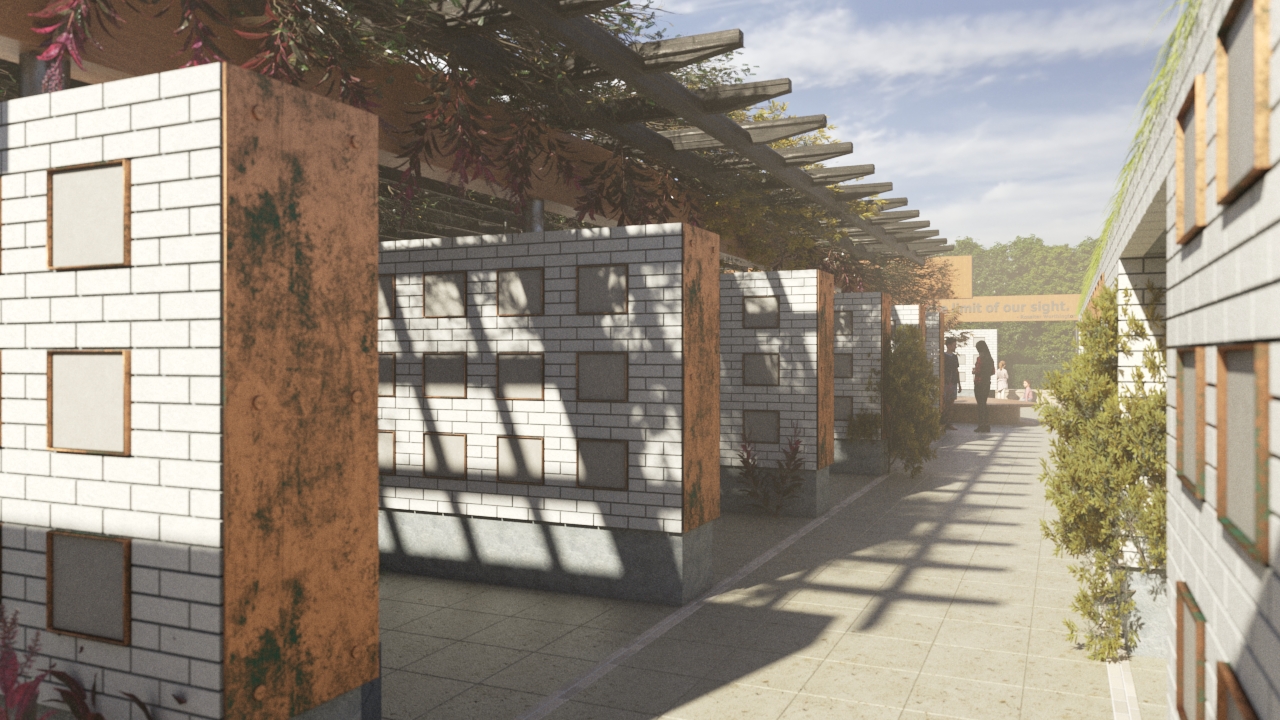 Columbarium, Higher Cemetery, Exeter
Project Brief
Won through an invited design competition organised by Exeter City Council, this columbarium sculpture project accommodates approximately 670 niches for burials and a communal space to allow group memorials and a place for memory and reflection of those past away.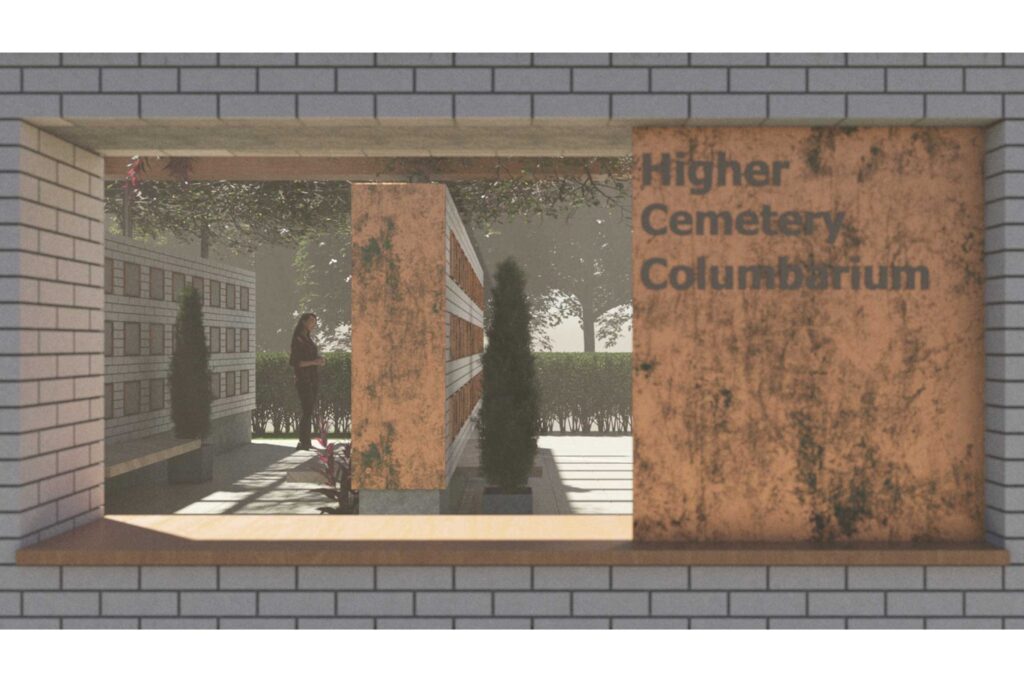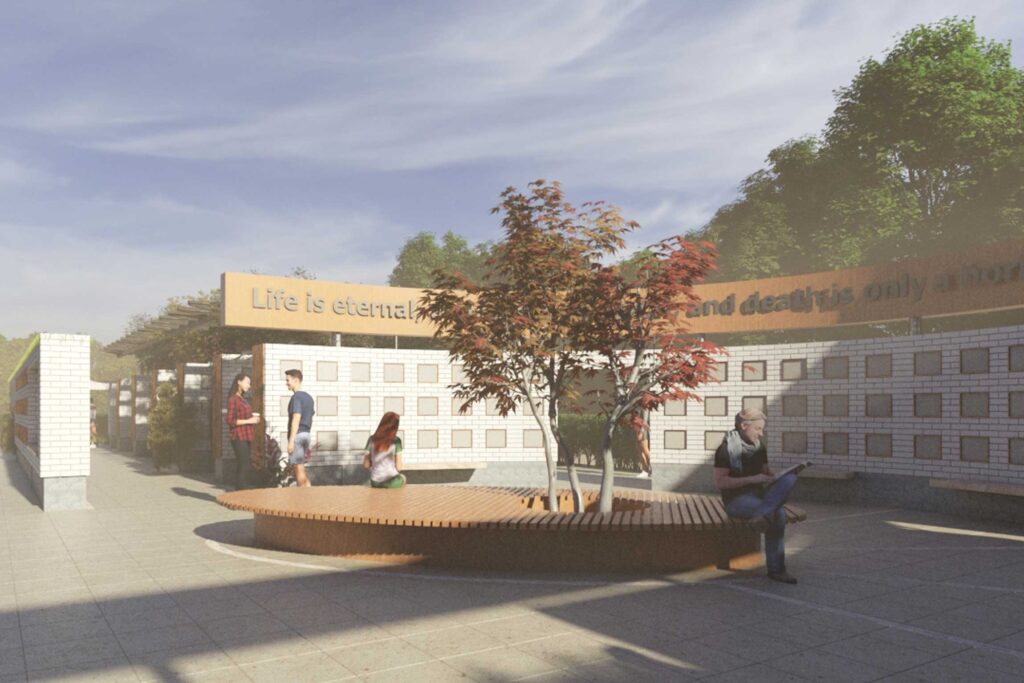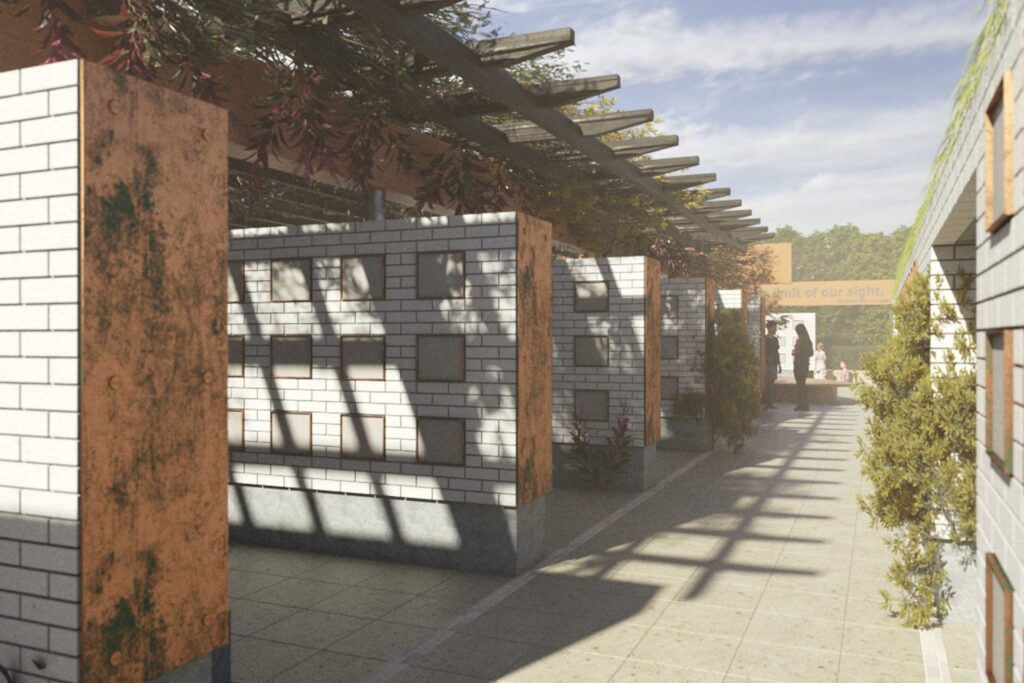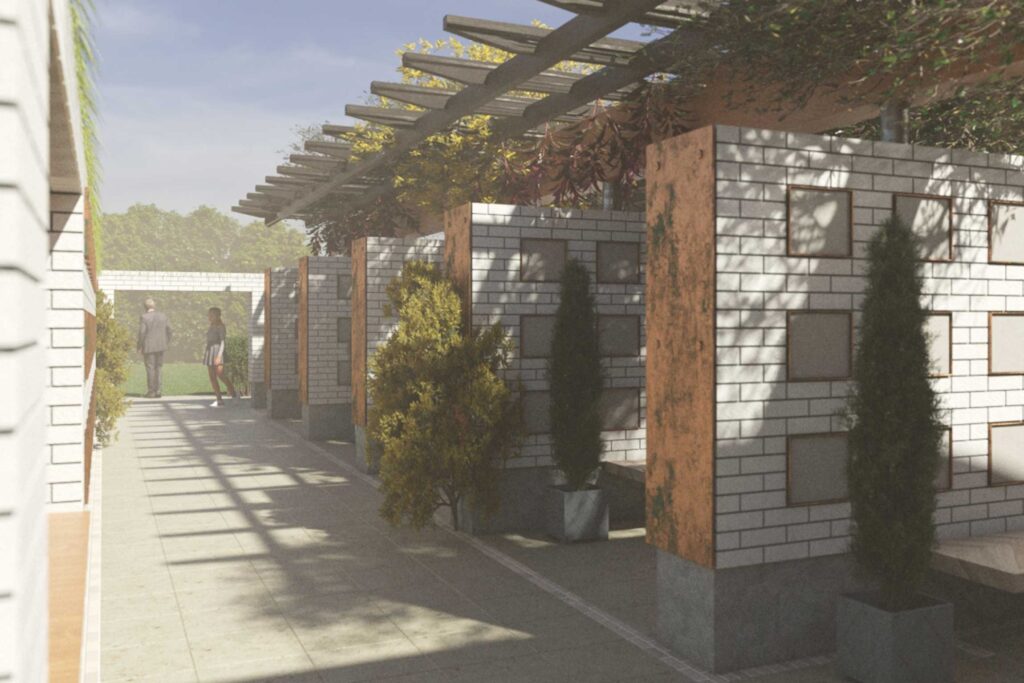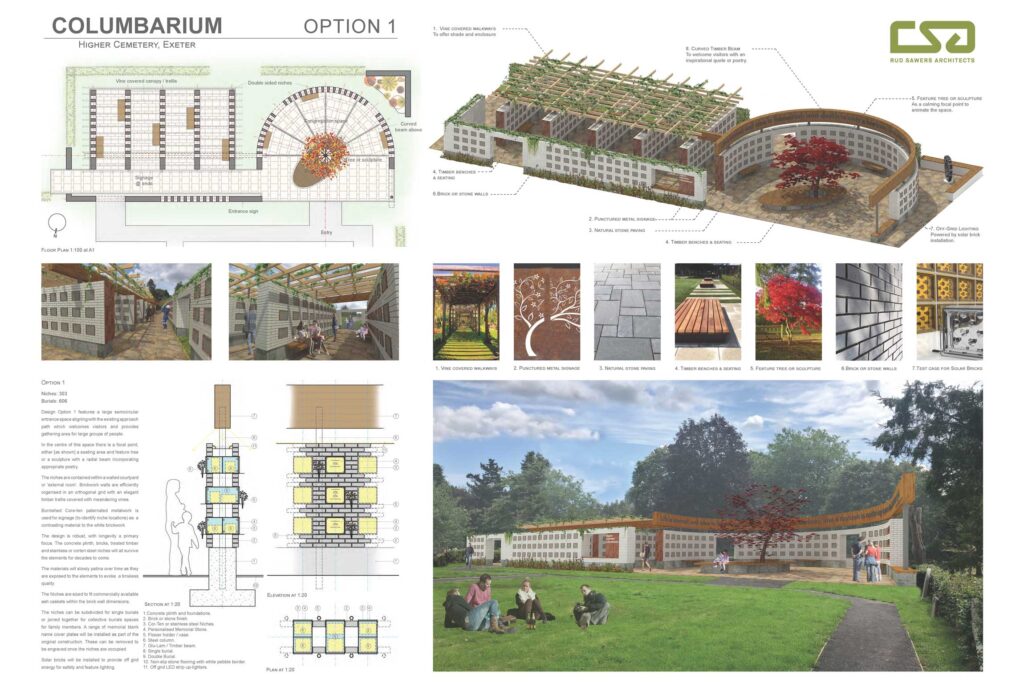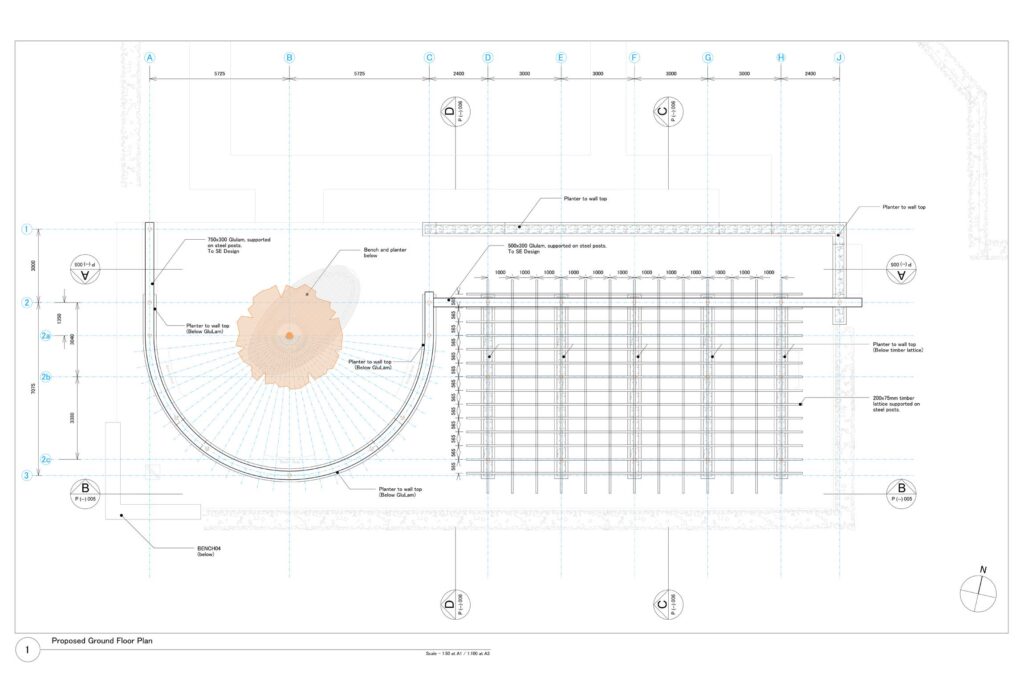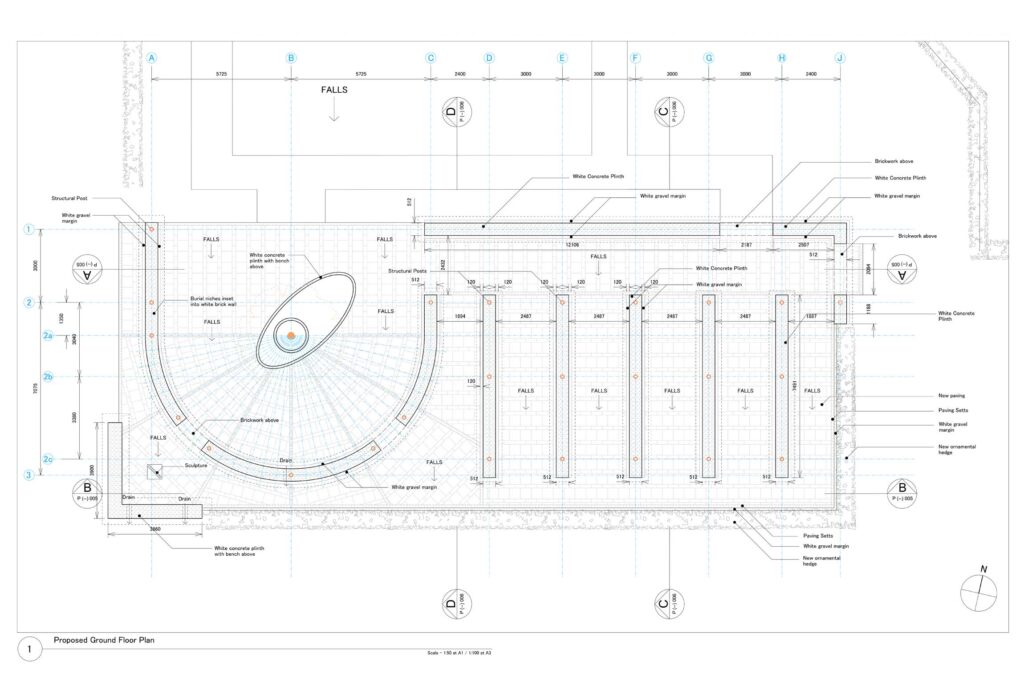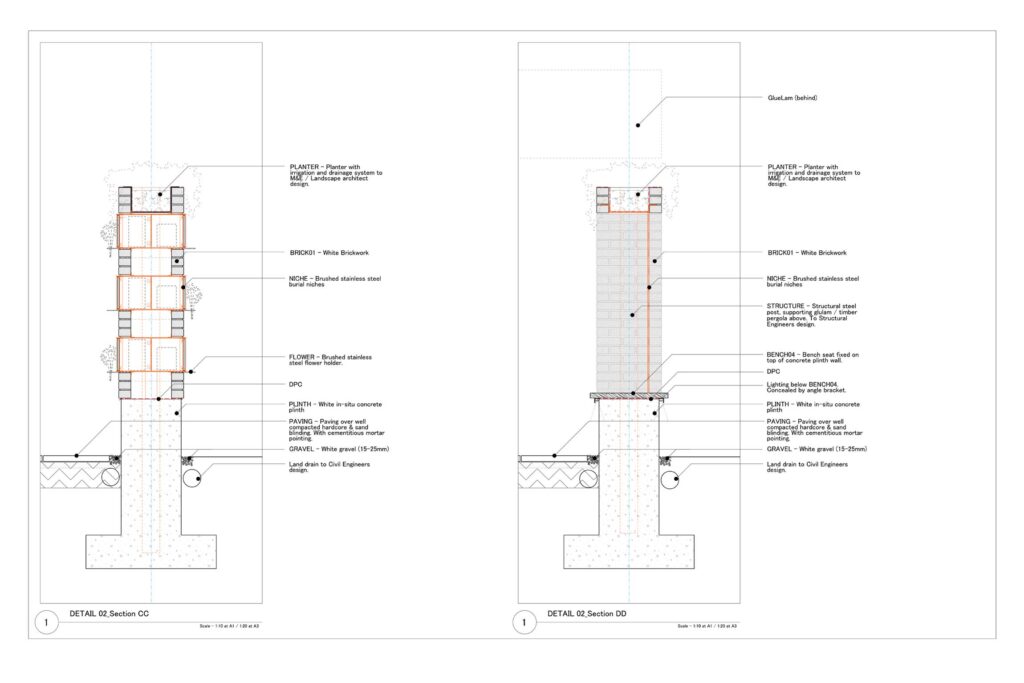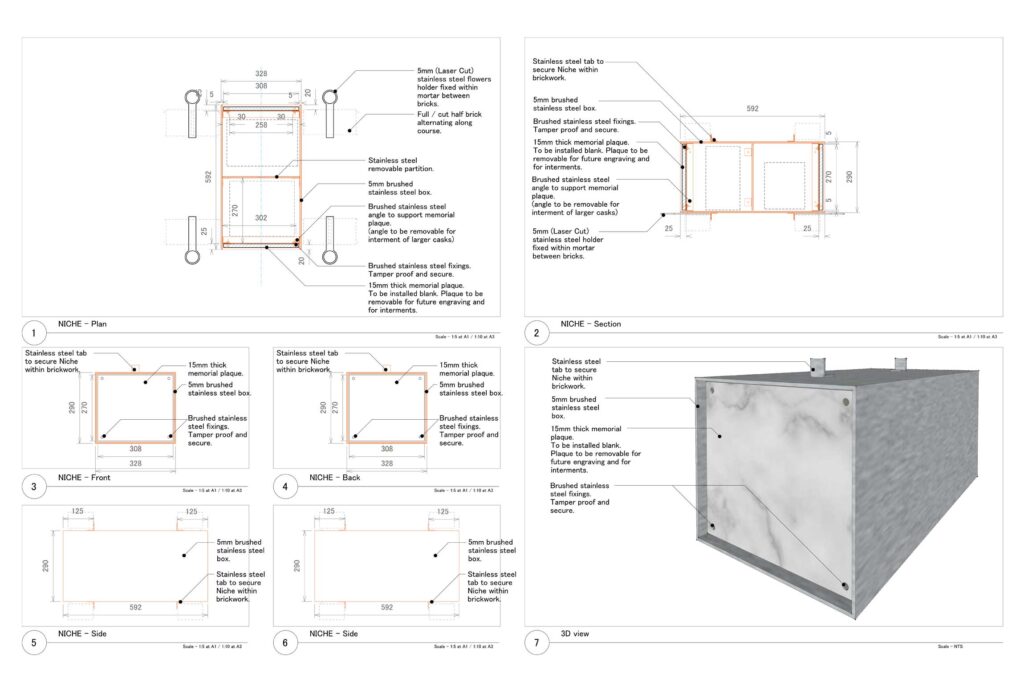 Project Detail
Exeter is growing perilously short of traditional burial spaces and this project offers a more sustainable approach to the burial ritual.
The steel and timber framed construction clad  in white slimline bricks that houses steel 'niches' to contain the ashes of loved ones.
Timber framed pergola with extensive planting provides intimate spaces for reflection.
Timber benching, sculpture and landscaped feature trees contribute to provide a comfortable place to remember lost friends and family members.