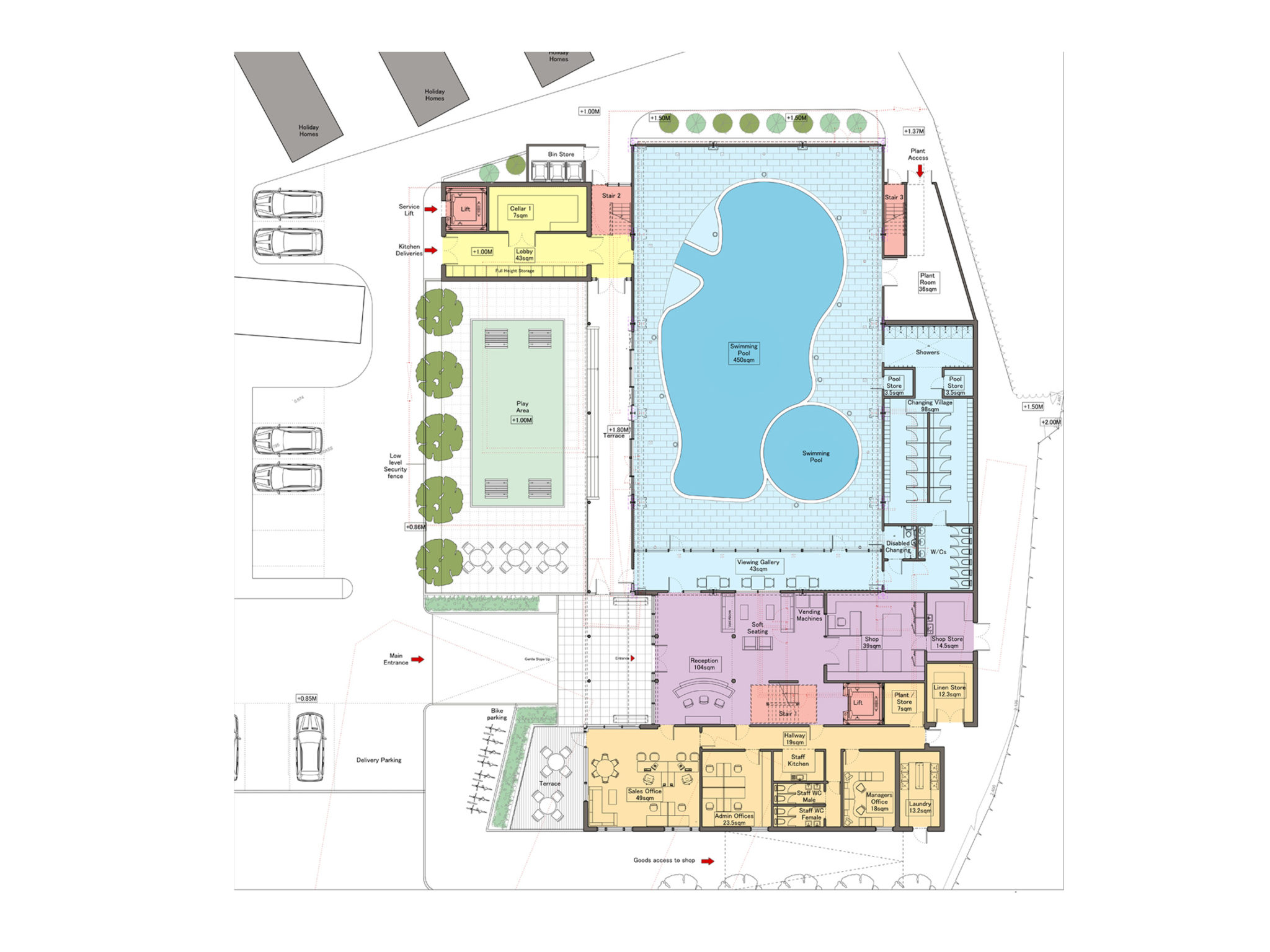 15/07/2018
Dawlish Sands Leisure Building submitted for Planning
Our new leisure building proposals for Park Holidays has been submitted for planning consent.
The project includes the refurbishment of an existing swimming pool and the addition of a large function room, changing areas, a retail outlet and supporting service spaces.
The arrangement of accommodation as driven by the Environmental agency criteria to protect against rising water and tidal change.