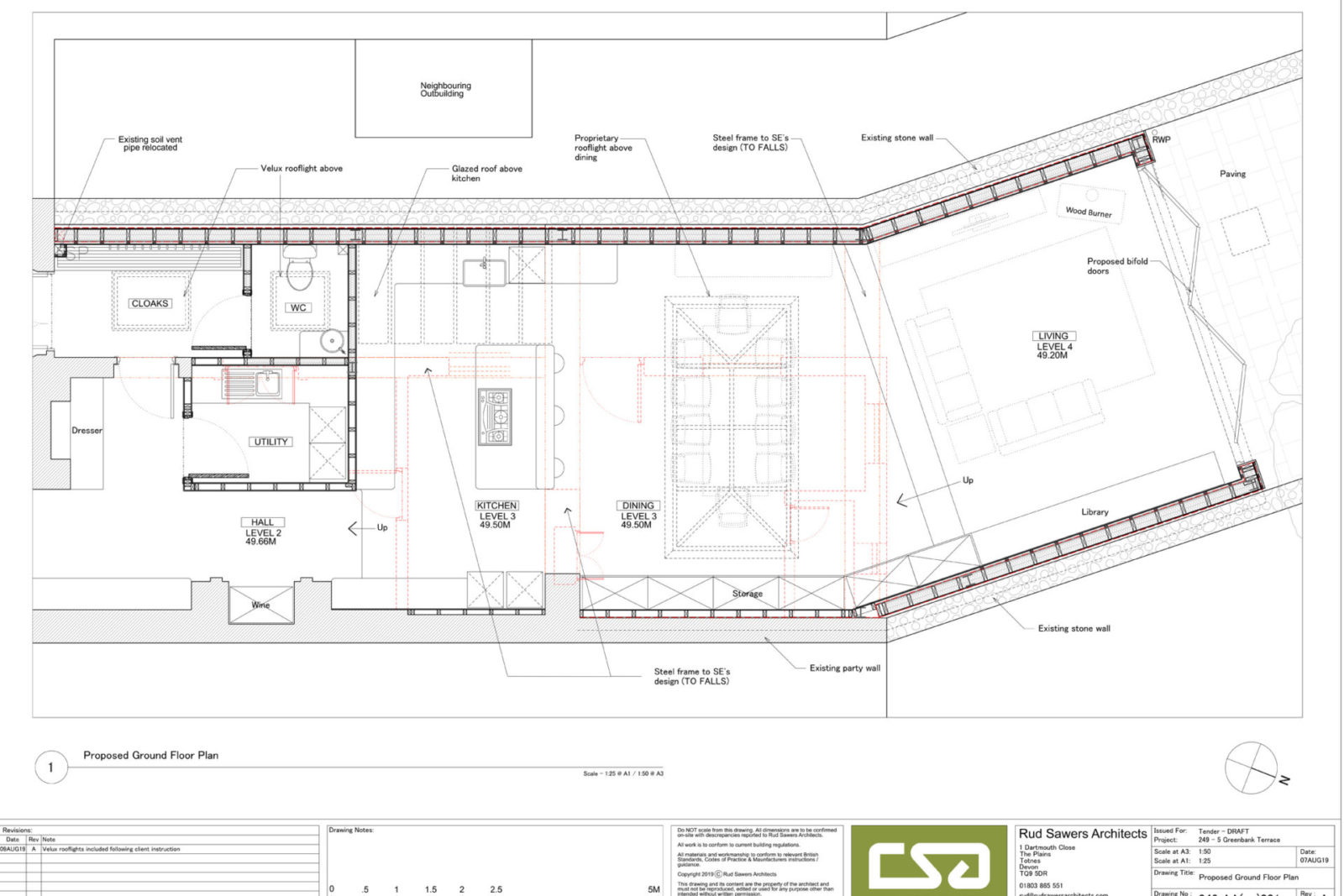 20.07.2019
Detailed Design commences on Greenbank Terrace
Detailed design with an interesting residential project at Greenbank Terrace in Yelverton is underway.
16.07.2019
Contractor selected for Schiller Hall Conference Centre, Buckfast
We are edging closer to a start on site of our new Schiller Hall Conference development at Buckfast bey with Classic Construction. We are acting as architects and Contract Administrators. Airey and Coles are providing structural engineering services and and Services Design by SDS.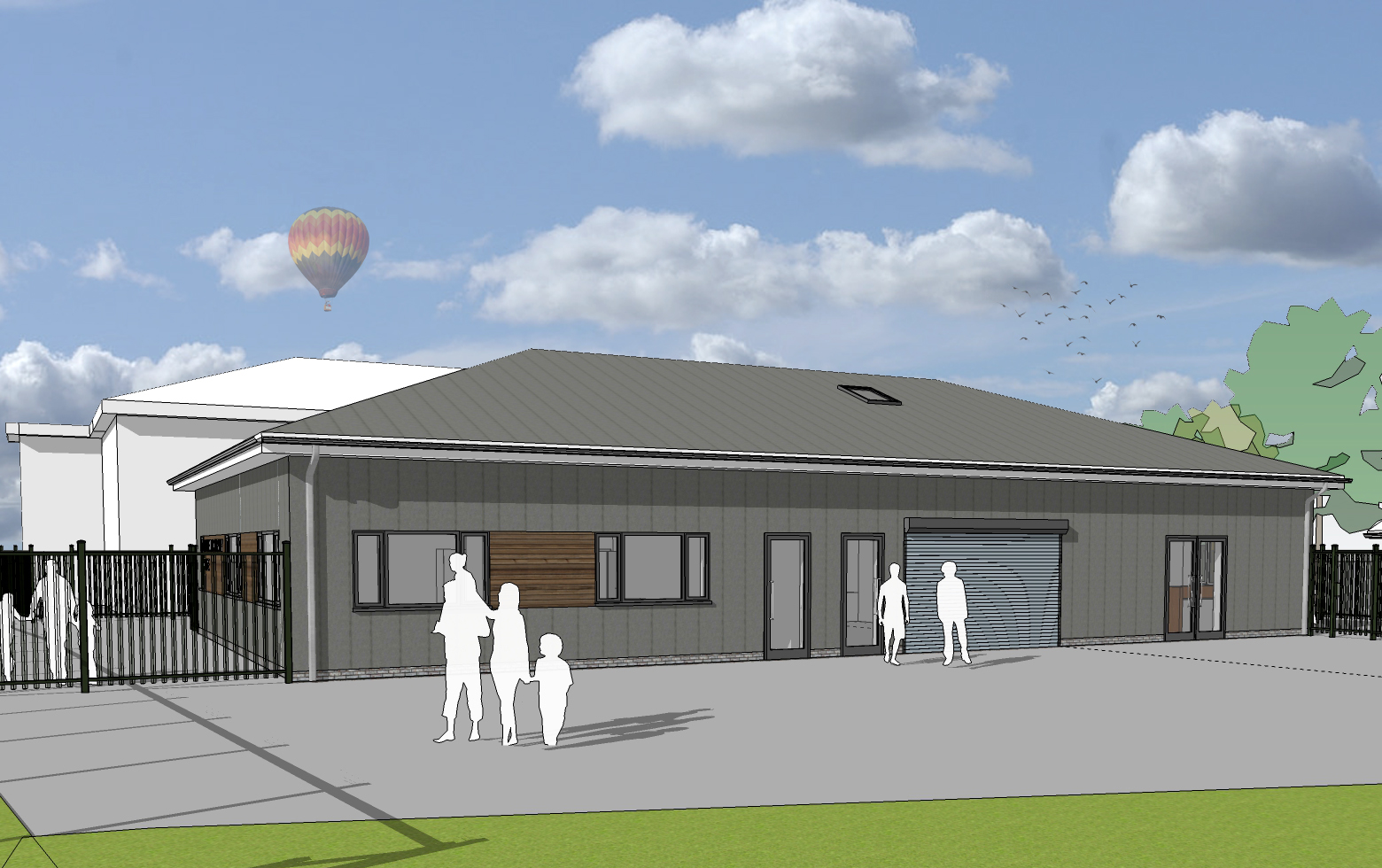 10.07.2019
New vocational education building at Brunel Academy, Paignton wins Planning approval
Our new build vocational learning building at Brunel Academy in Paignton has secured Planning approval. The building contains learning spaces for construction, mechanics and hospitality. A public café is included within the proposals.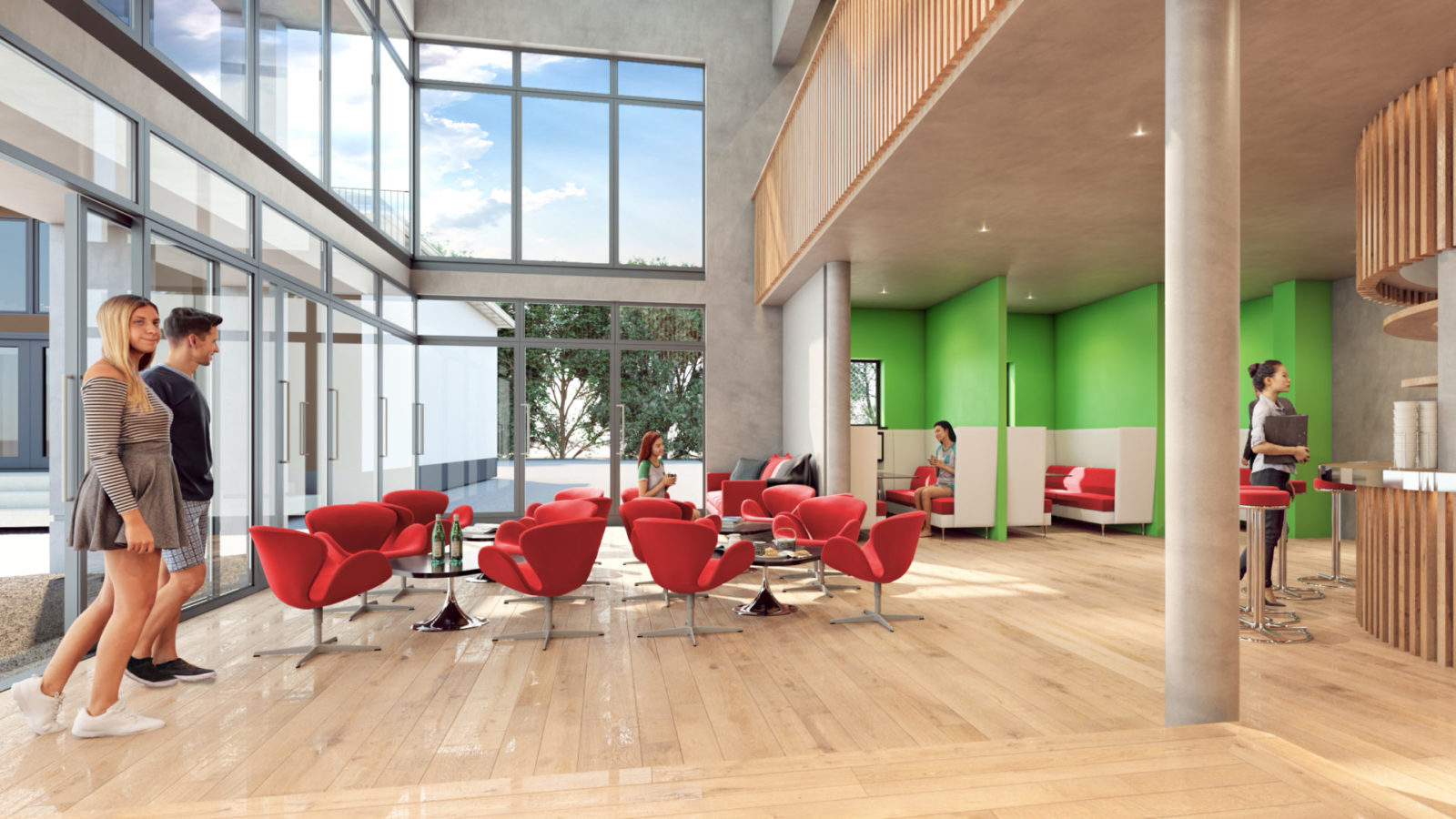 02.07.2019
A new-build Sixth Form college at Kings College, Taunton, submitted for Planning
We have submitted a planning application for a new build Sixth form college at Kings College in Taunton. This follows our Arts building completed in 2017. The project includes low energy servicing strategy with flexible educations space and has been supported by Howard Colmer Ecology and Archilime.
27.06.2019
Lympstone Manor Property Awards shortlisted for 3 awards
We enjoyed a trip to Exeter Chiefs to attend the Michelmores Property Awards. We missed out on the top award but great to be involved.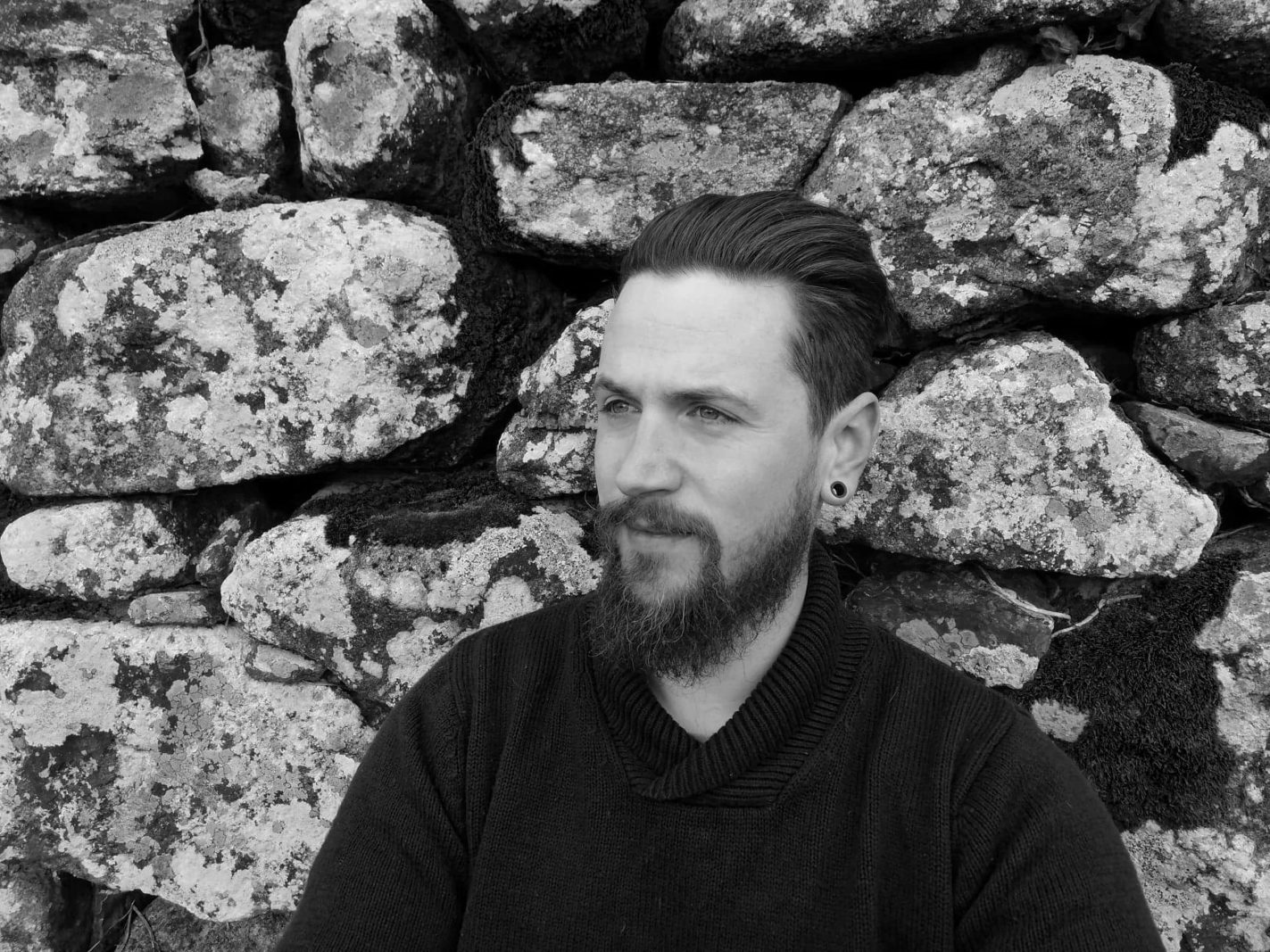 20.06.2019
Alex Wightman qualifies as Architect!
After 3 years of dedicated service, we are thrilled that Alex ' I'll get you out of that software pickle' Wightman is now a fully quailed architect!
16.06.2019
Prince Maurice Road pre-commencement Planning conditions cleared. Edging closer to start on site!
Plymouth City Council have approved all pre-commencement conditions for our 99-unit housing project at Prince Maurice Road in Plymouth. The project is scheduled to start in early September 2019.
17.05.2019
Contemporary extension to Grade II listed Leigh House, Chagford completed
Great to see Leigh House (almost) complete in time for gin and tonics on the terrace.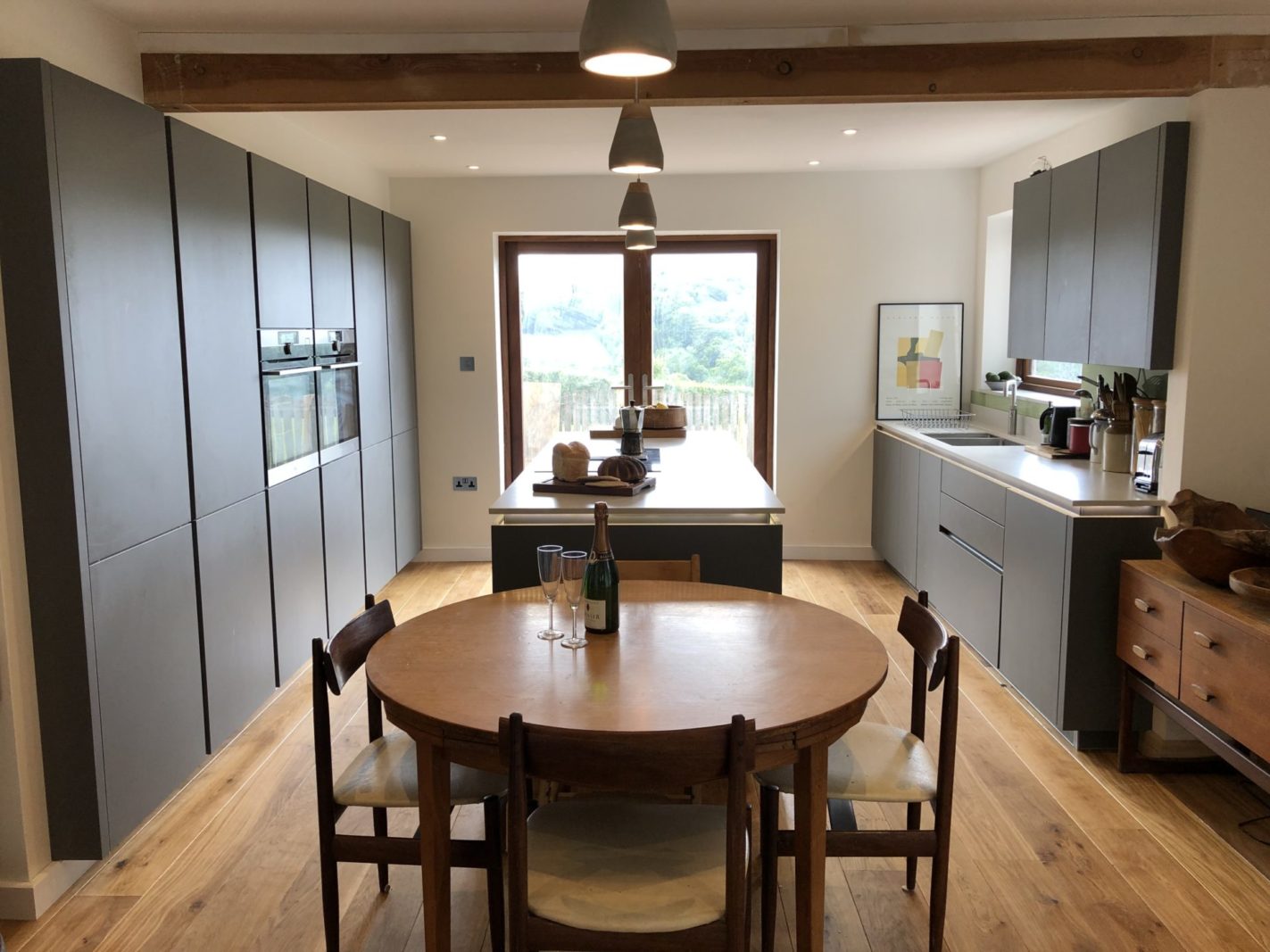 10.05.2019
Holly Cottage residential project nears completion
Holly cottage refurbishment and extension project draws closer towards completion. The project includes a new timber framed extension, new bathrooms, new kitchen, internal remodelling and finishes.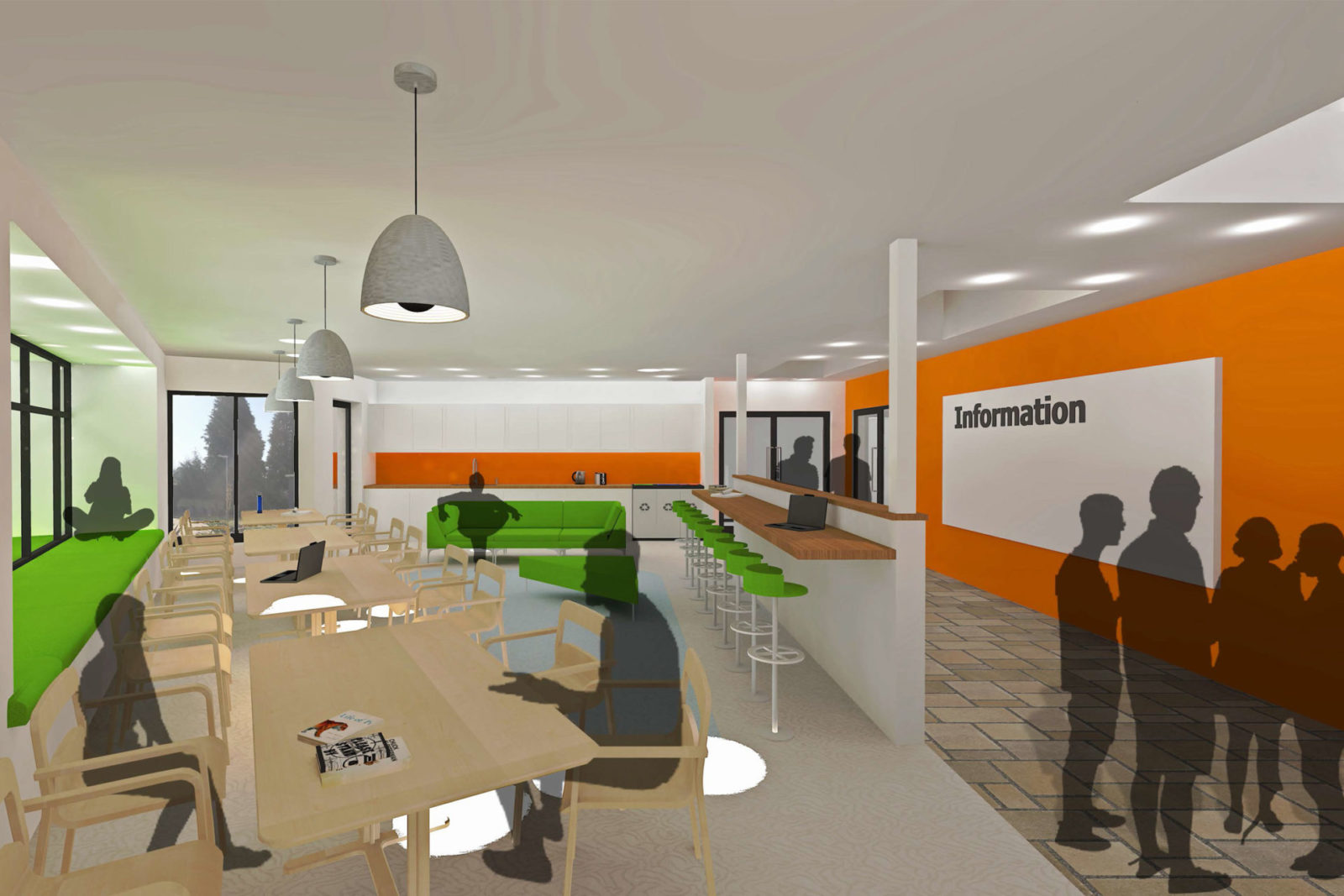 02.05.2019
RSA commissioned to design extension to Sixth Form at Coombe Pafford, Academy in Torquay.
Following the opening of the new Sixth Form building at Combe Pafford Academy in Torquay, we have been invited to develop design proposals for an extension to accommodate growing number of students.
27.04.2019
New Offices at Endsleigh, Plymouth submitted for Planning
Our work at Endsleigh Park near Ivybridge continues with the Planning Application of anew Commercial unit. This sits next to our completed projects including South Moor Vets, Owens Coffee Headquarters and The Gun Room.
18.04.2019
Sea Glass, Isle of Wight out to Tender
Following a successful planning application, our largest single residential project, Sea Glass in the Isle of Wight has been designed, detailed and has been issued to tender. The contemporary dwelling nestles into the rolling gardens in the grounds of Westhill in Bembridge.
12.04.2019
Contemporary residence 'Driftwood' submitted for Planning
Our work in the Isle of Wight continues with an exciting contemporary residential dwelling at Bembridge in the Isle of Wight.
02.04.2019
Commercial offices and residential housing at Nellies wood , Totnes submitted for Planning
Working with ERC Developments, we have developed new design proposals for a commercial building and 6 no. residential units at Nellies Wood in Plymouth.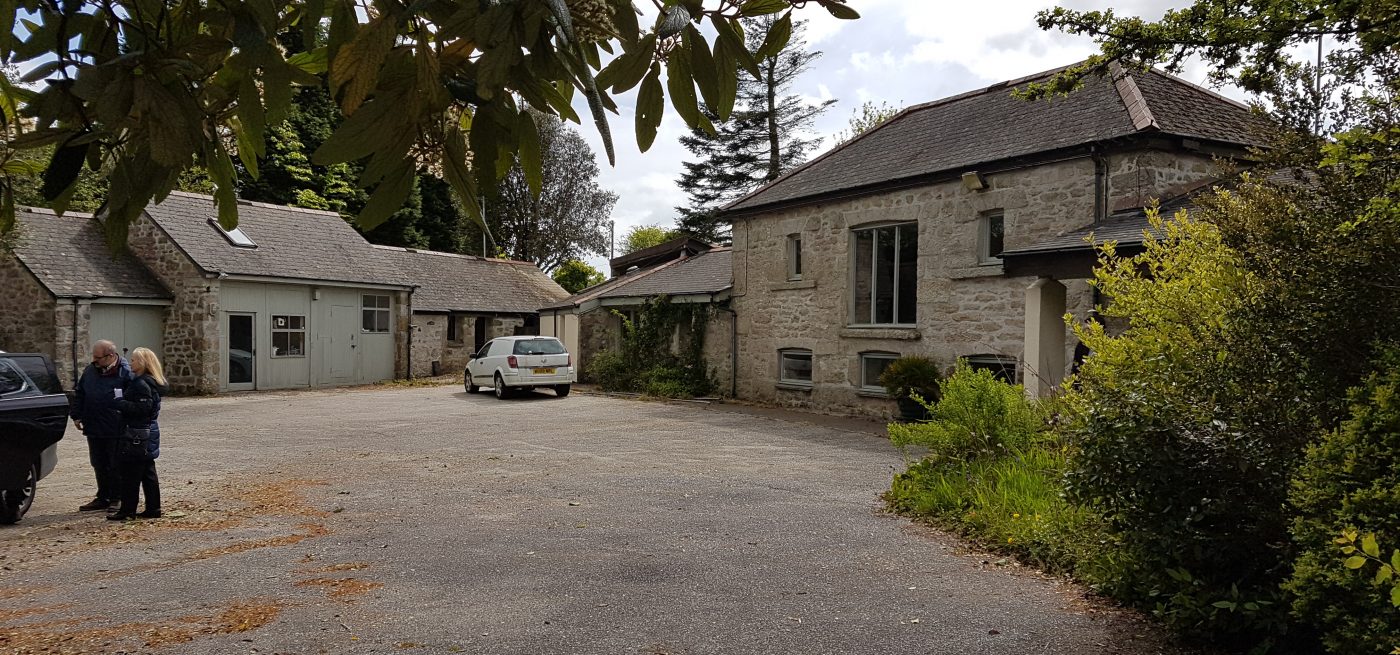 25.09.2018
Roselyon School opens
Our latest school project opens on budget and two weeks ahead of schedule. Working with Construction Management team Ease Manage, the one -form entry primary school project was designed and converted from a redundant activities centre on the outskirts of Lanhydrock in Cornwall. One interesting element of the brief was to create a indoor fencing area.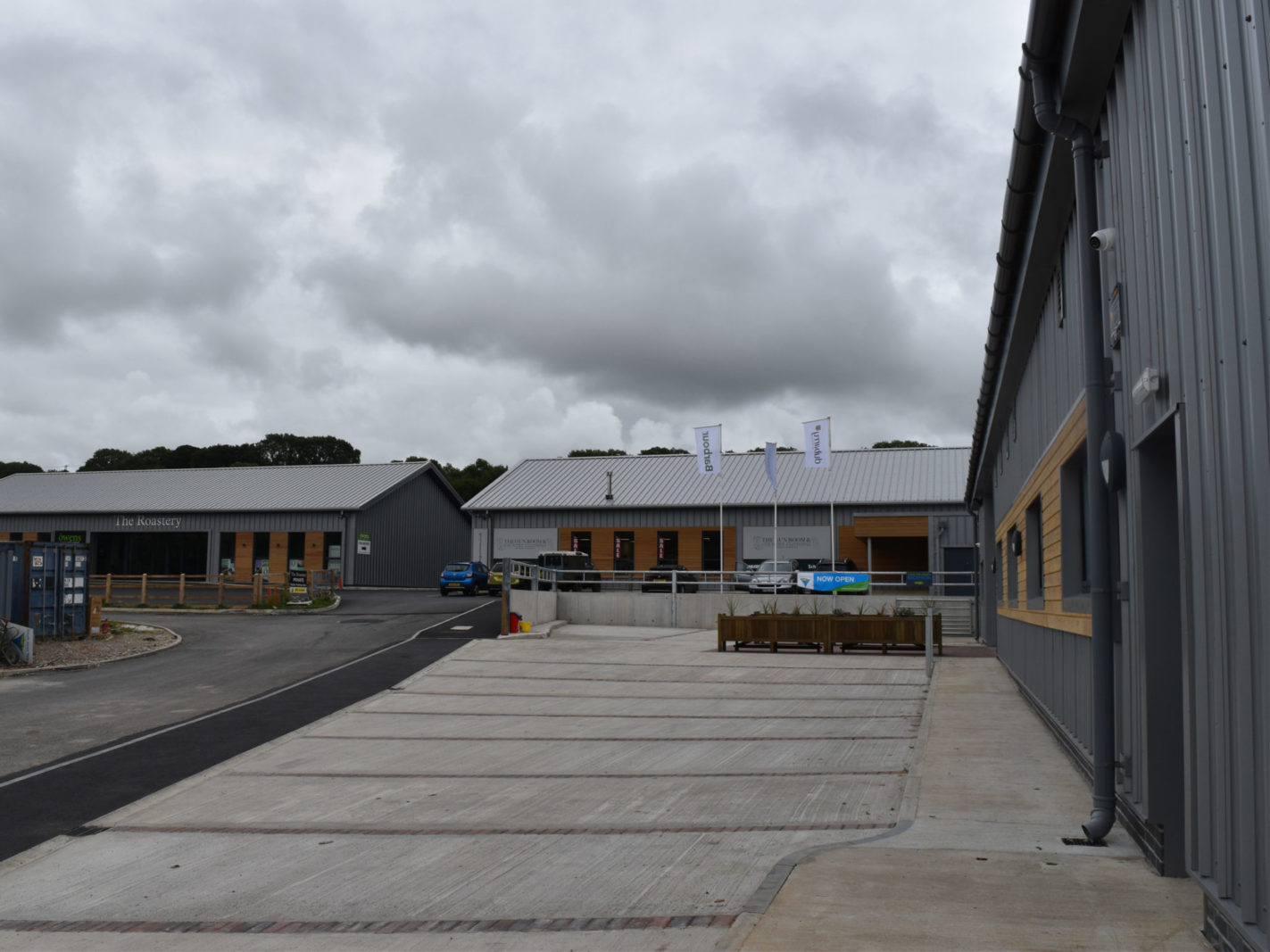 20.09.2018
South Moor Vets completes at Endsleigh Park
A wonderful conclusion to our Endsleigh Park business development. The final building of the masterplan completes on site and is now open for business! The new veterinary practice includes an innovative CAT Scan technology, 4 consulting rooms and large animal area and rest accommodation for staff to allow 24-hour operation.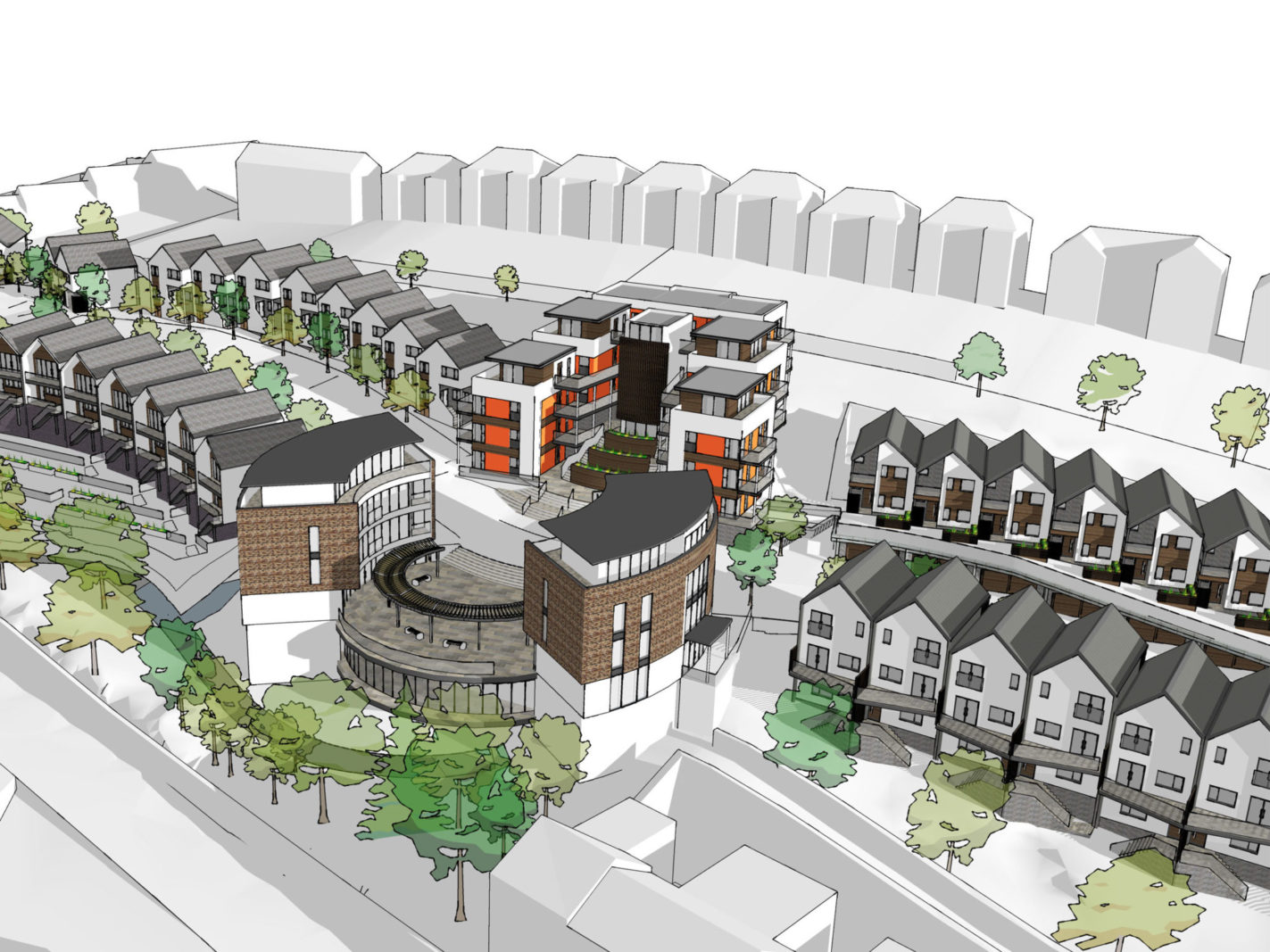 14.09.2018
Prince Maurice Road wins Planning Consent
Our largest project to date, a £12M residential development project at Prince Maurice Road, Lipson in central Plymouth wins Planning approval from Plymouth City Council. The scheme includes 99-unit new build houses and flats and community facilities. The project was voted unanimously in favour at a Committee meeting. The project is scheduled to start on site in January 2019.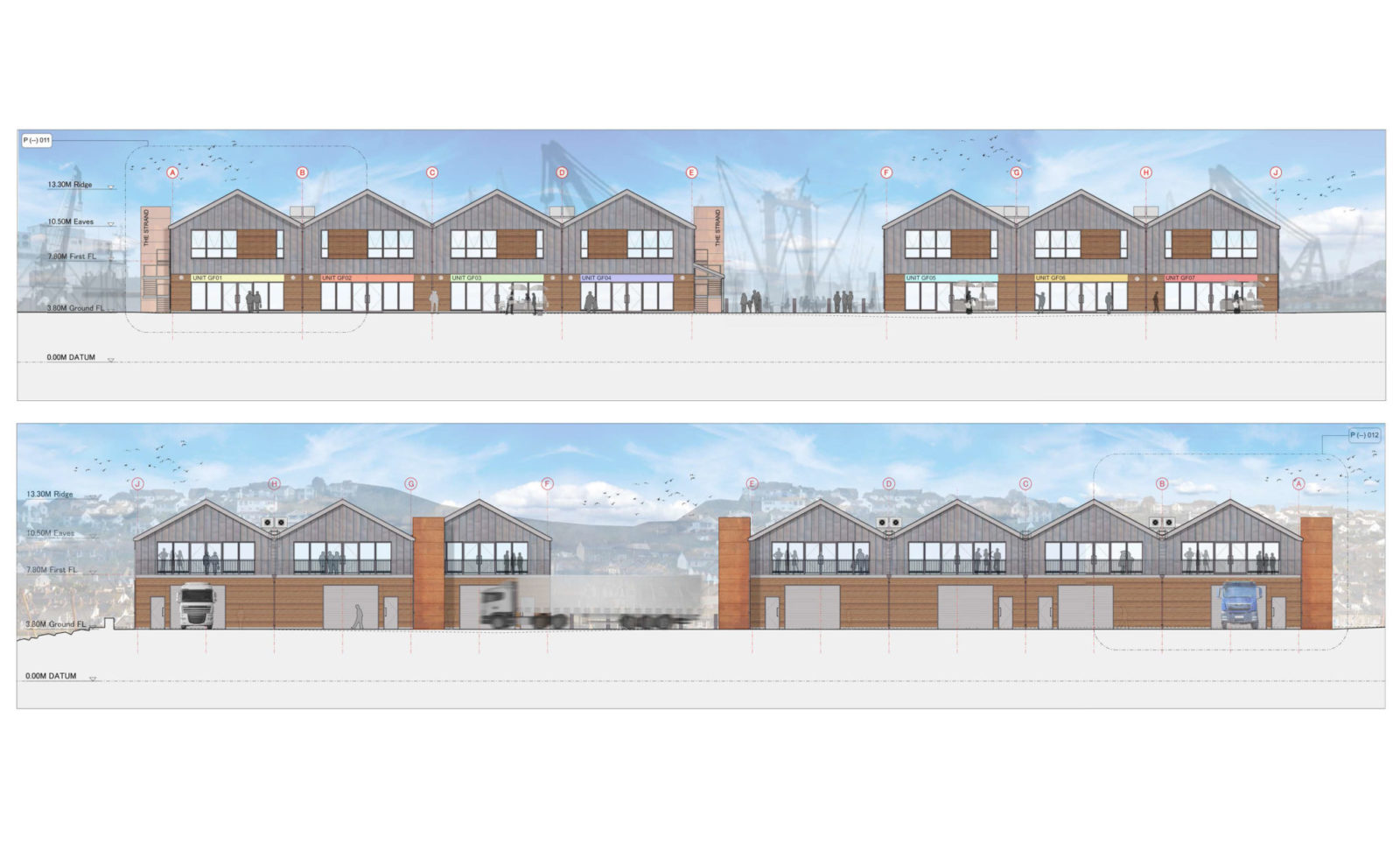 05.09.2018
RSA Win competition to design £3.1M Marine Industry development in Newlyn Cornwall
RSA have been awarded an exciting new commission to design new workspace development for the Marine industries in Newlyn Cornwall. From 22 entries, RSA were selected to design commercial buildings that accommodate a range of marine based activities including fishing processing business, retail outlets, administrative and education space, sail design and manufacture, play equipment. The development will provide new jobs and sustainable commercial vitality to the Penzance region.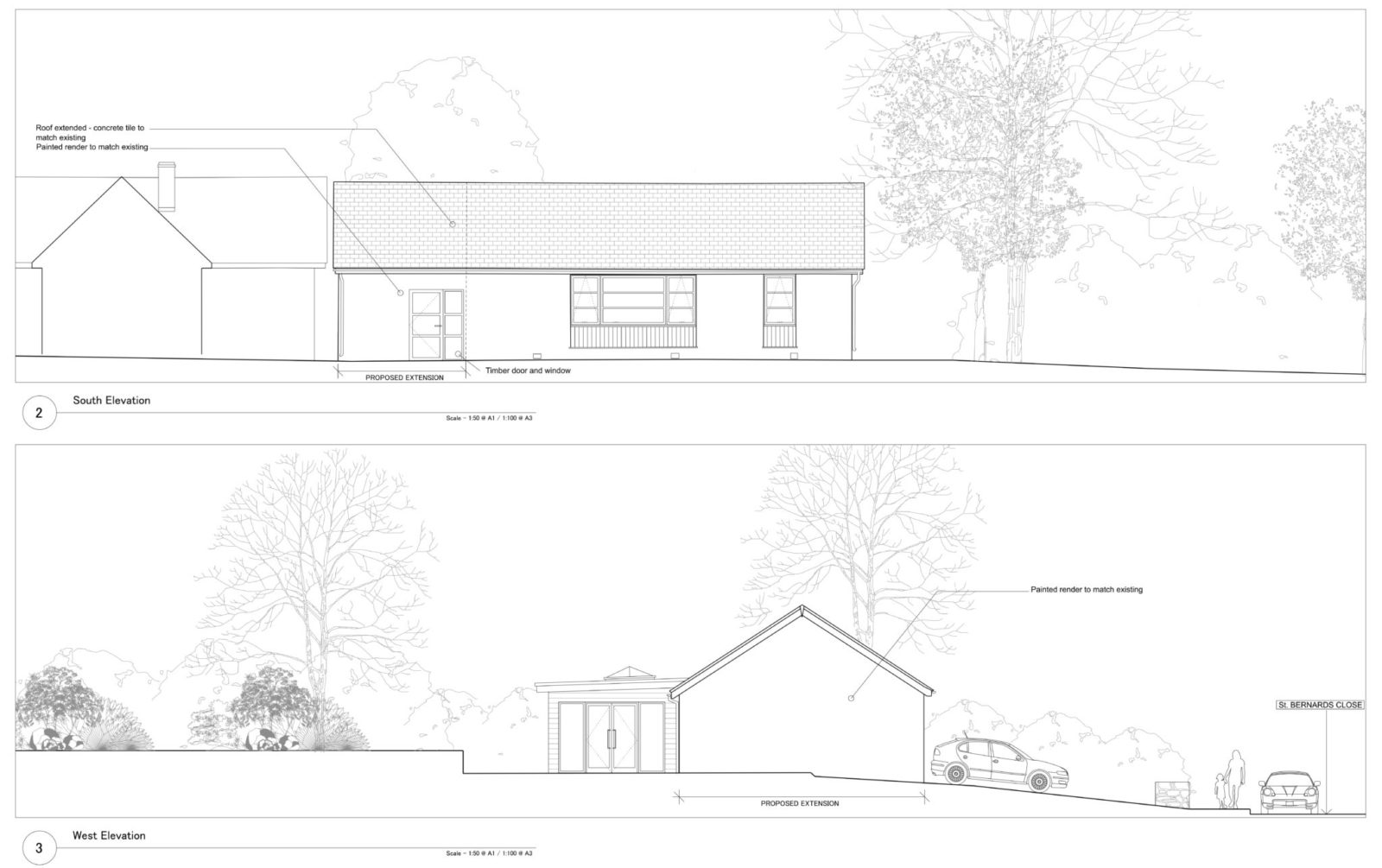 29.08.2018
1 St. Bernards Close, Buckfast wins Planning Approval
Our residential extension project adjacent to Buckfast Abbey wins Planning approval. Wonderful.
27.08.2018
Sea Glass submitted for planning approval
A 500 sqm contemporary new build house in the Isle of Wight is submitted for Planning approval.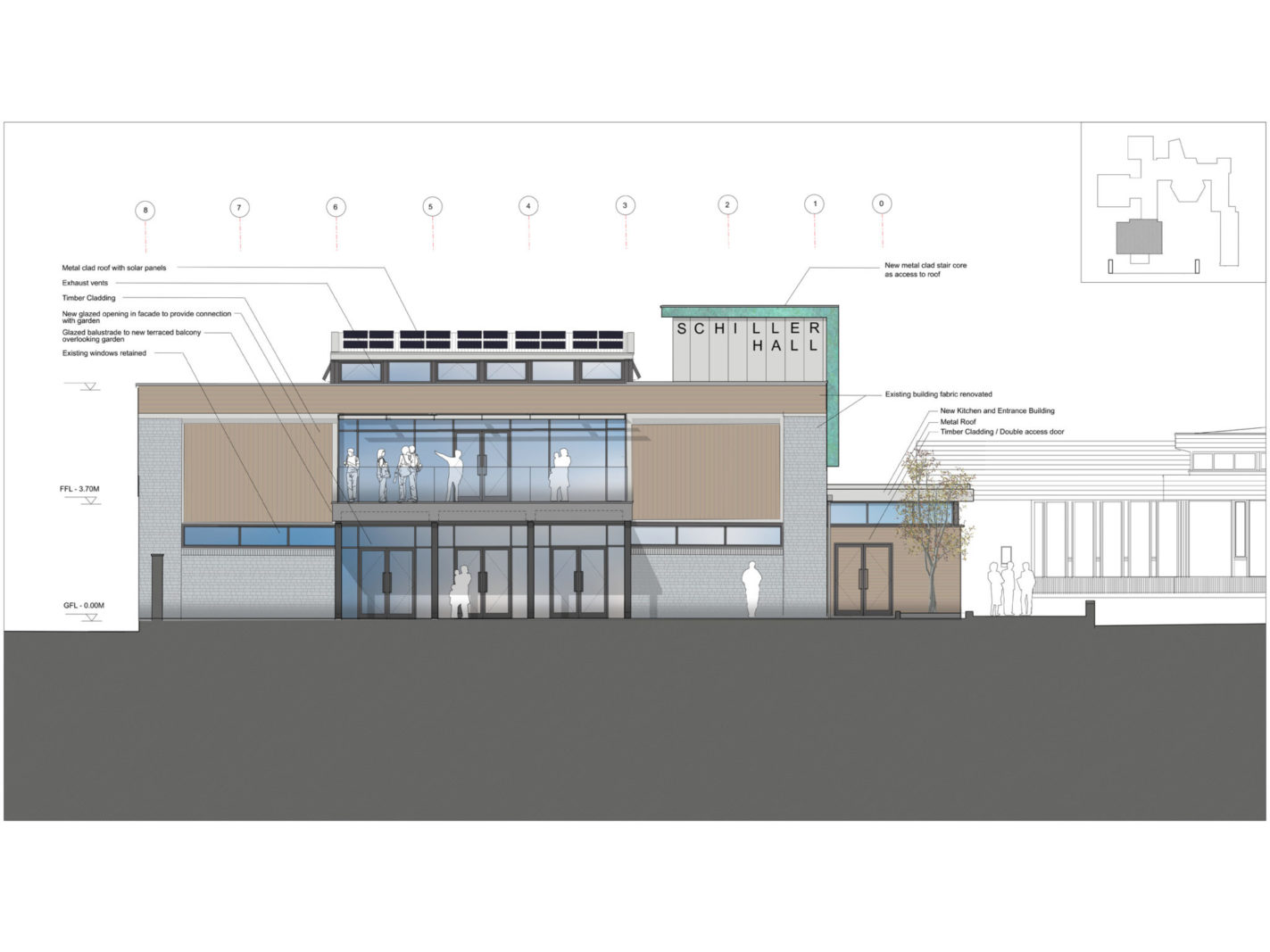 10.08.2018
Schiller Hall, Buckfast Abbey submitted for Planning
Following a positive pre-application consultation with Dartmoor National park, Our refurbishment and extension project at Schiller Hall Conference Centre is submitted for planning Approval. The scheme involves the full refurbishment of the original sports hall and new retractable theatre seating. The building will be used for functions, theatre events, conferences, art fairs and trade shows.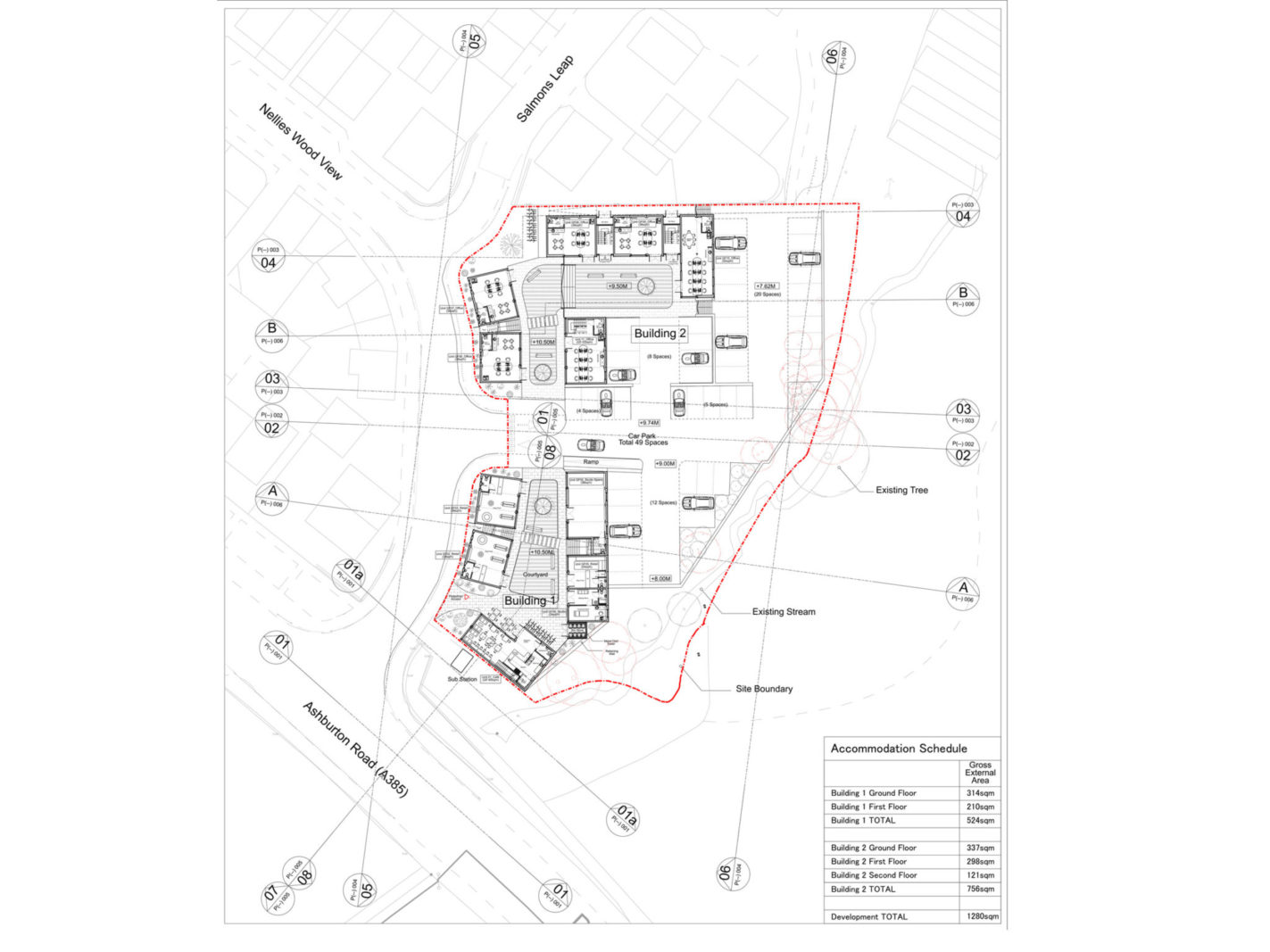 01.08.2018
Puddavine Yard – Detailed design underway
We are working up detailed design for our project at Puddavine Yard. Working with ERC developments, Airey and Coles (Structural Engineers) and Dainton portable buildings on the new commercial developments for young business including Cafes, yoga and fitness studios, web designers and other start-up companies.
25.07.2018
Blissmoor residential dwelling completes on site.
A 3-bedroom extension and refurbishment project in the heart of Dartmoor completes on site on time and on budget. The project was designed for an interesting artist client and concludes a three-year design process working with the Dartmoor National Park.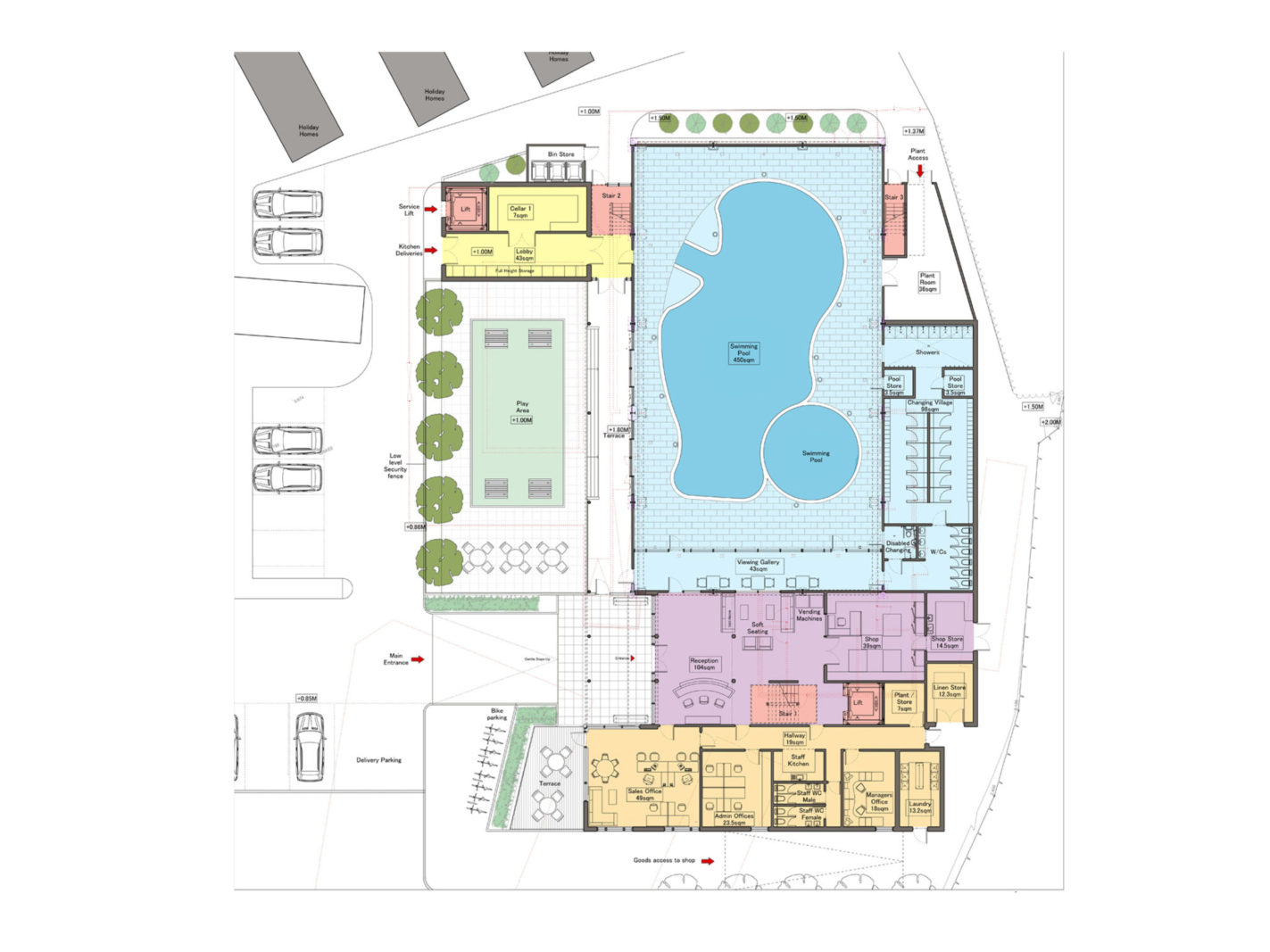 15.07.2018
Dawlish Sands Leisure Building submitted for Planning
Our new leisure building proposals for Park Holidays has been submitted for planning consent. The project includes the refurbishment of an existing swimming pool and the addition of a large function room, changing areas, a retail outlet and supporting service spaces. The arrangement of accommodation as driven by the Environmental agency criteria to protect against rising water and tidal change.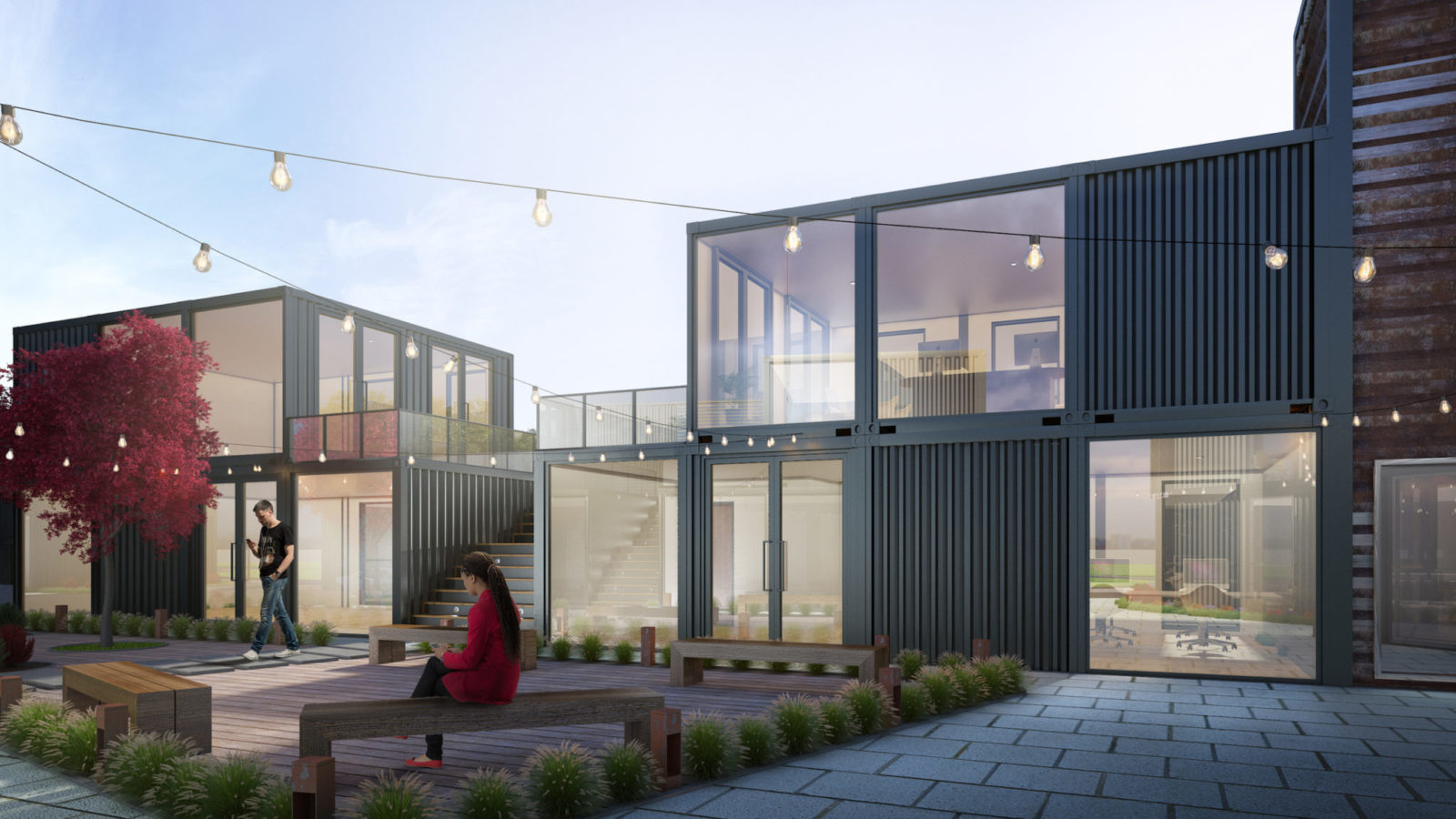 02.07.2018
Puddavine Yard Commercial development submitted for Planning
Our commercial project at Puddavine Yard for ERC developments is submitted to South Hams District Council for planning consent. The project utilises refurbished shipping containers to create flexible office and function space for young businesses including Cafes, yoga and fitness studios, web designers and other start-up companies.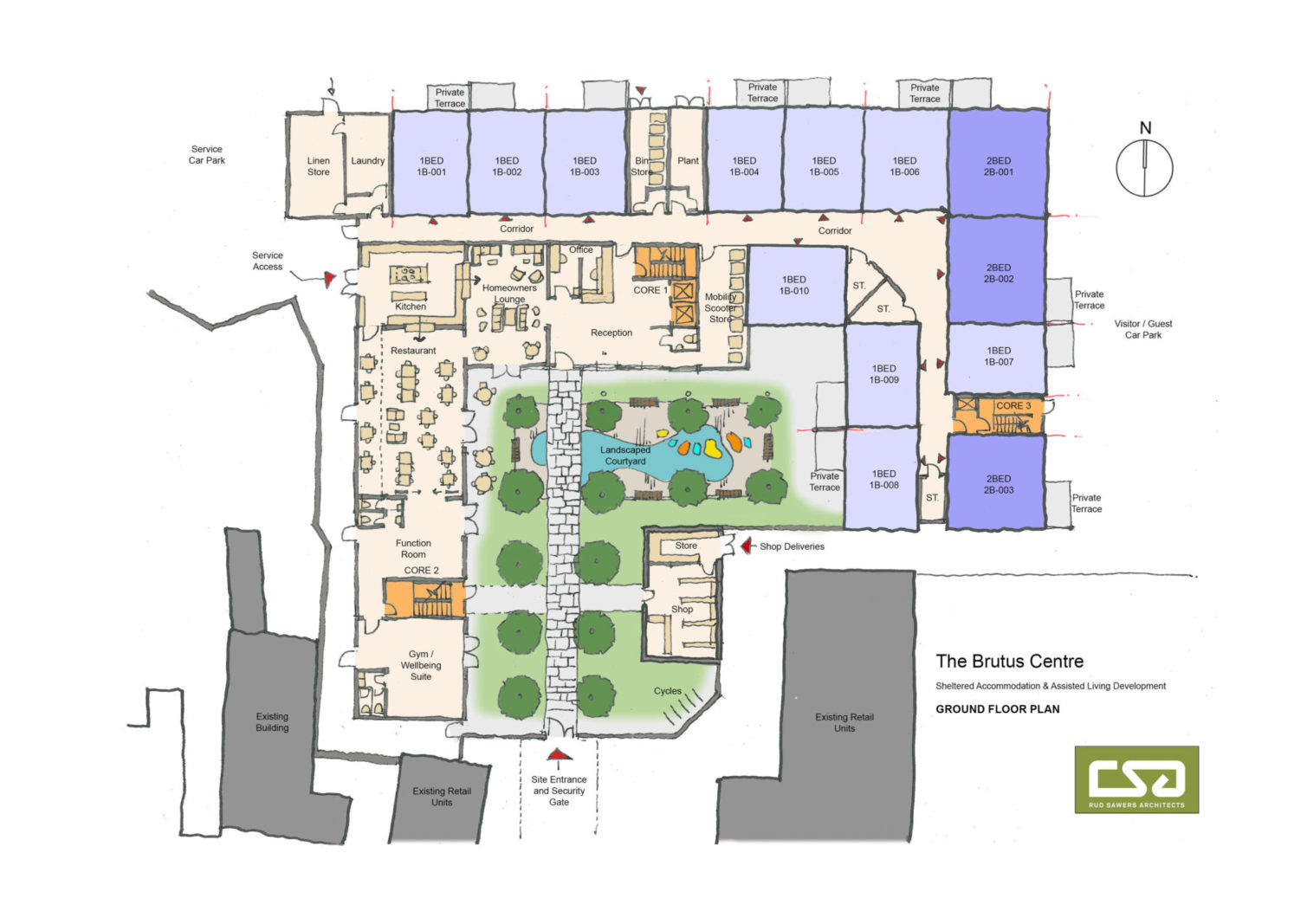 28.06.2018
RSA submit design proposals for Brutus Centre, Totnes
RSA have been commissioned by London and Devonshire Homes to develop development appraisal for a central site in Totnes. The site is currently used as redundant supermarket has been designed as an assisted care home and contains 55 new 1 or 2 bedroom units.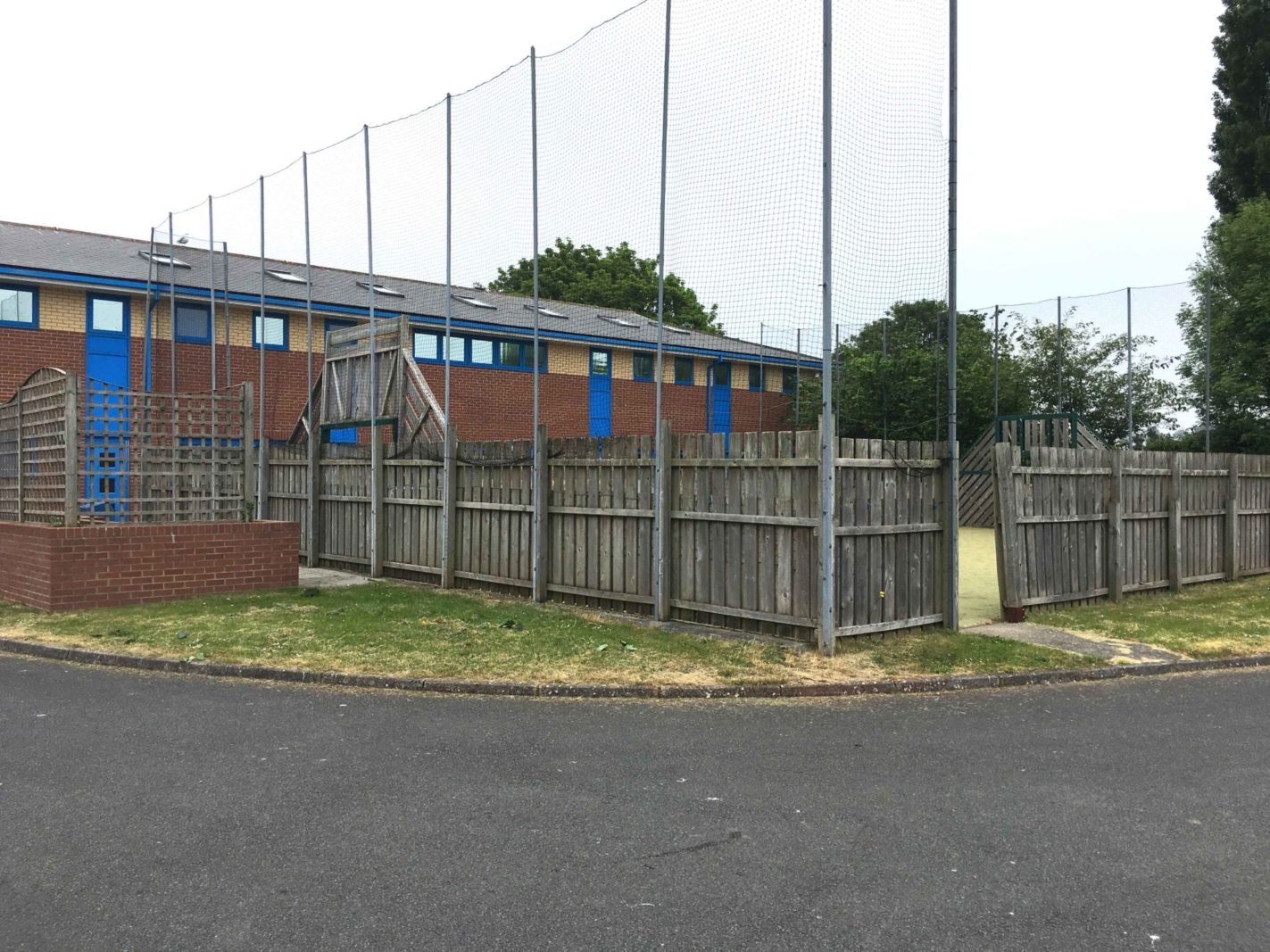 20.06.2018
RSA wins exciting new education project at Brunel Academy, Paignton
Delighted to be commissioned by Torbay Development Agency to design a new vocational building for Brunel Academy in Paignton. The building will accommodate construction, car mechanics and hospitality learning facilities.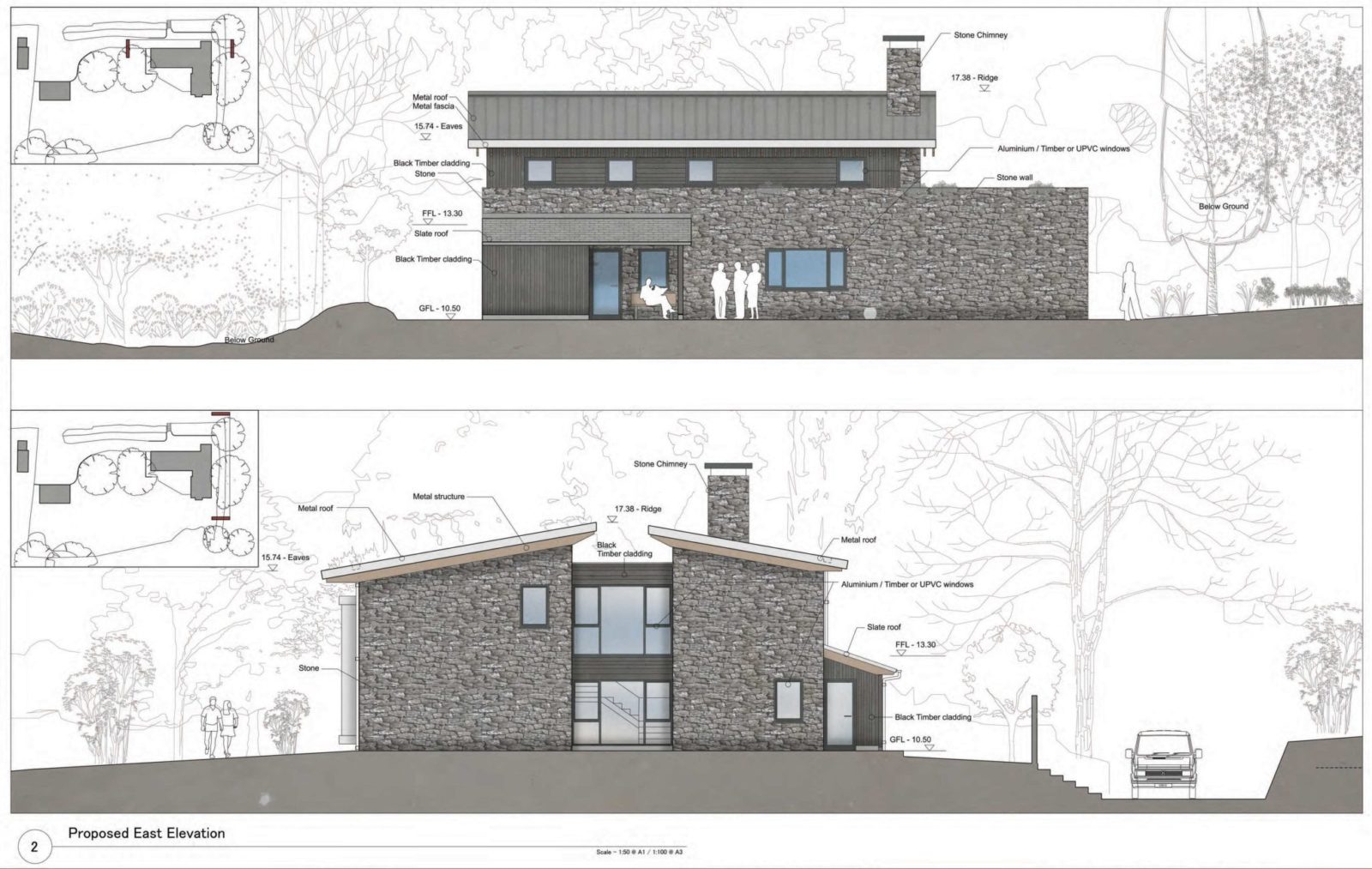 12.06.2018
Burl in Belstone submitted for planning approval
Our replacement residential project in Belstone on the edge of Dartmoor has been submitted for Planing Approval.
20.05.2018
South Moor Vets construction progressing well
Our new Vetinerary project at Endsleigh Park on the outskirts of Plymouth is progressing well on site. The project is scheduled to be completed in September 2018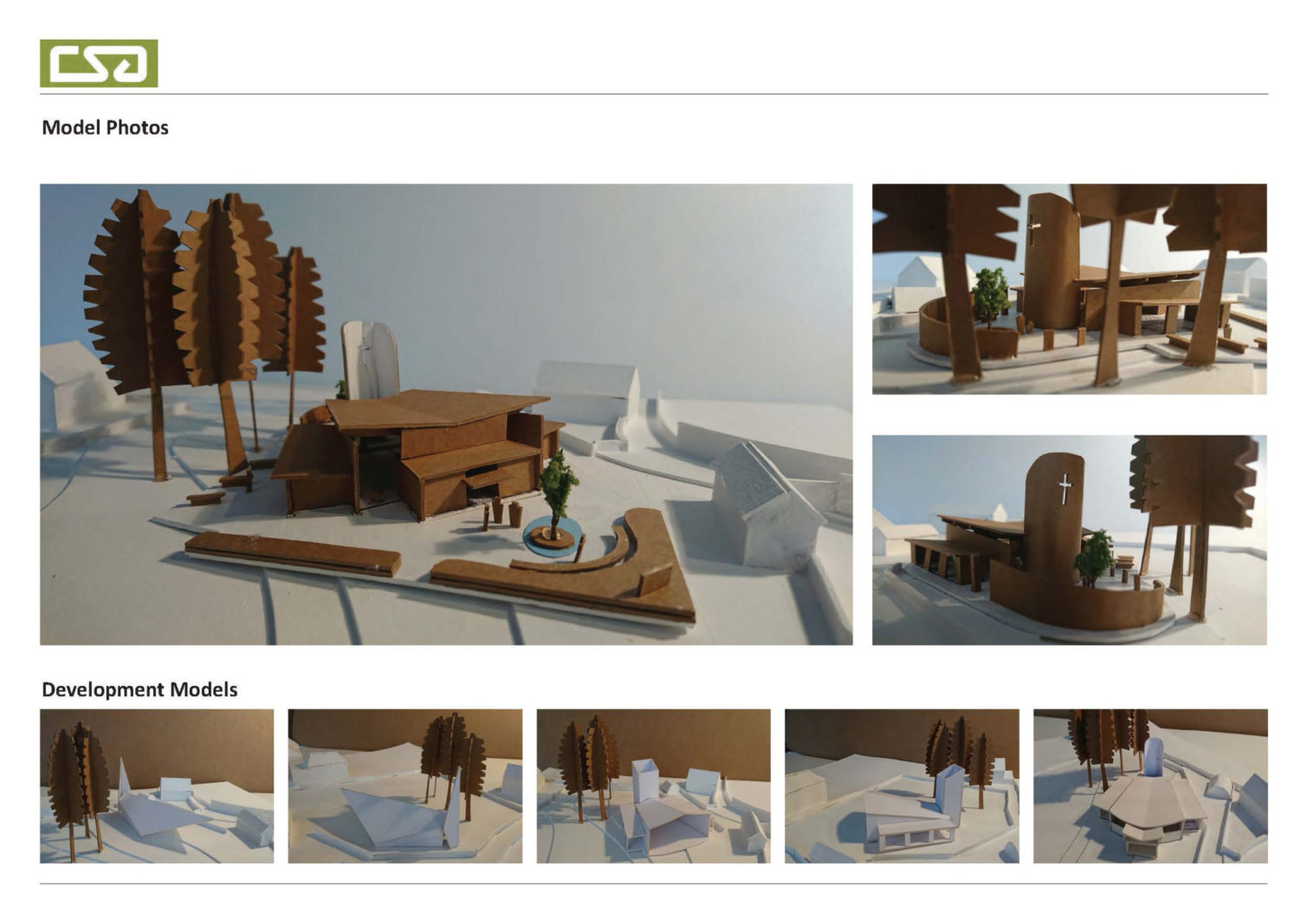 10.05.2018
RSA Commissioned to design new build church
We have been commissioned by Buckfast Abbey to design a replacement Church building called St. Dunstans in South Brent. The existing building is in urgent need of replacement and the new church will have a fexible community use to accommodate many user groups.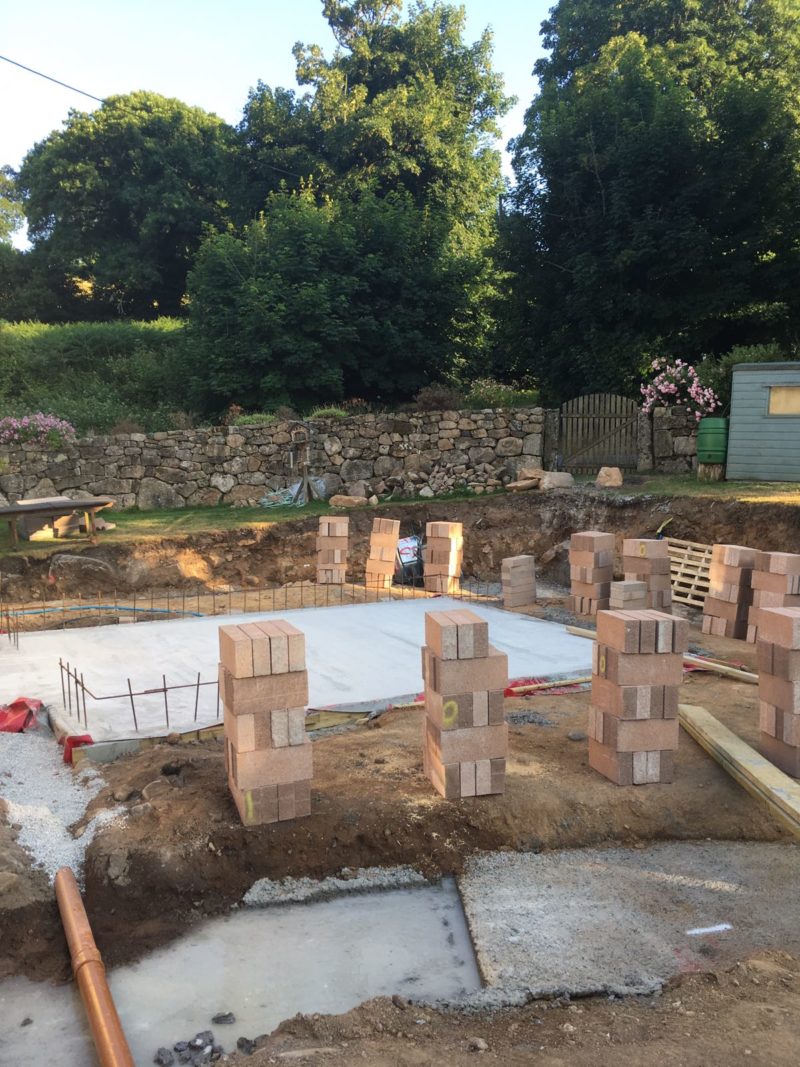 25.04.2018
Leigh House starts on site
Our modern extension to the Grade ii listed old original farmhouse has started on site. The projects is a lightweight glazed summer room with links to the garden.
17.04.2018
Schiller Hall design developing
Great progress with the developing designs for the conference centre refurbishment project at Schiller Hall at Buckfast Abbey.
02.04.2018
Darnells Offices progressing well on site
Our refurbishment project for Darnells in Newton Abbot is progressing at pace. The refurbished offices located in the grade II listed buildings adjacent to Tuckers Maltings will provide much needed expansion space for the Accountancy firm.
12.03.2018
Rud Presents lecture at Manchester University School of Architecture
Rud was delighted to give a talk to University Architectural students on his work following graduation from Manchester School of Architecture in 1996.
02.03.2018
Burl designs progressing
Design work progressing at pace for our new house design at Burl in Belstone.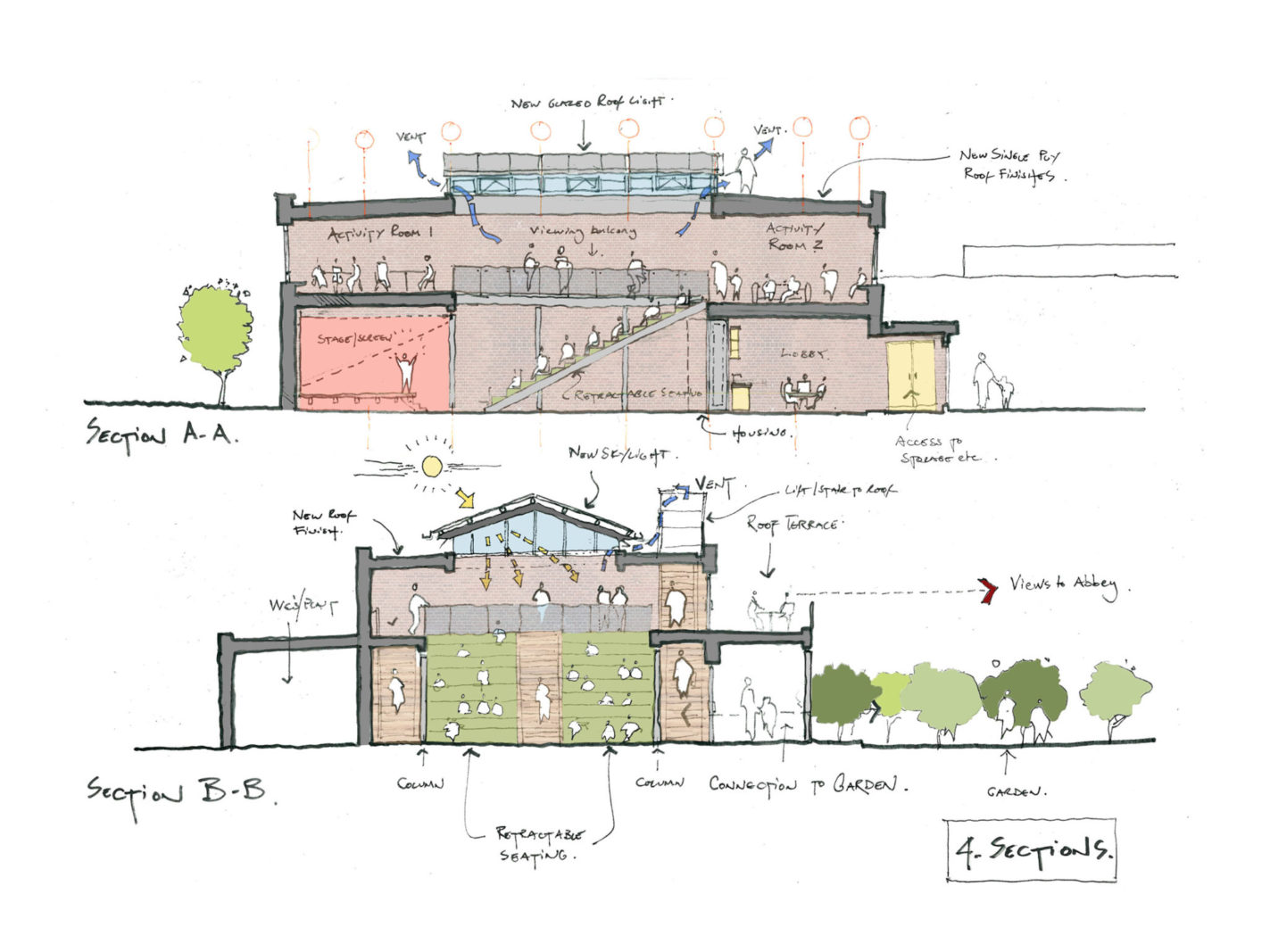 24.02.2018
RSA wins commission to design Conference Centre
Delighted to receive exciting new commission from Buckfast Abbey to design a new theatre / conference centre.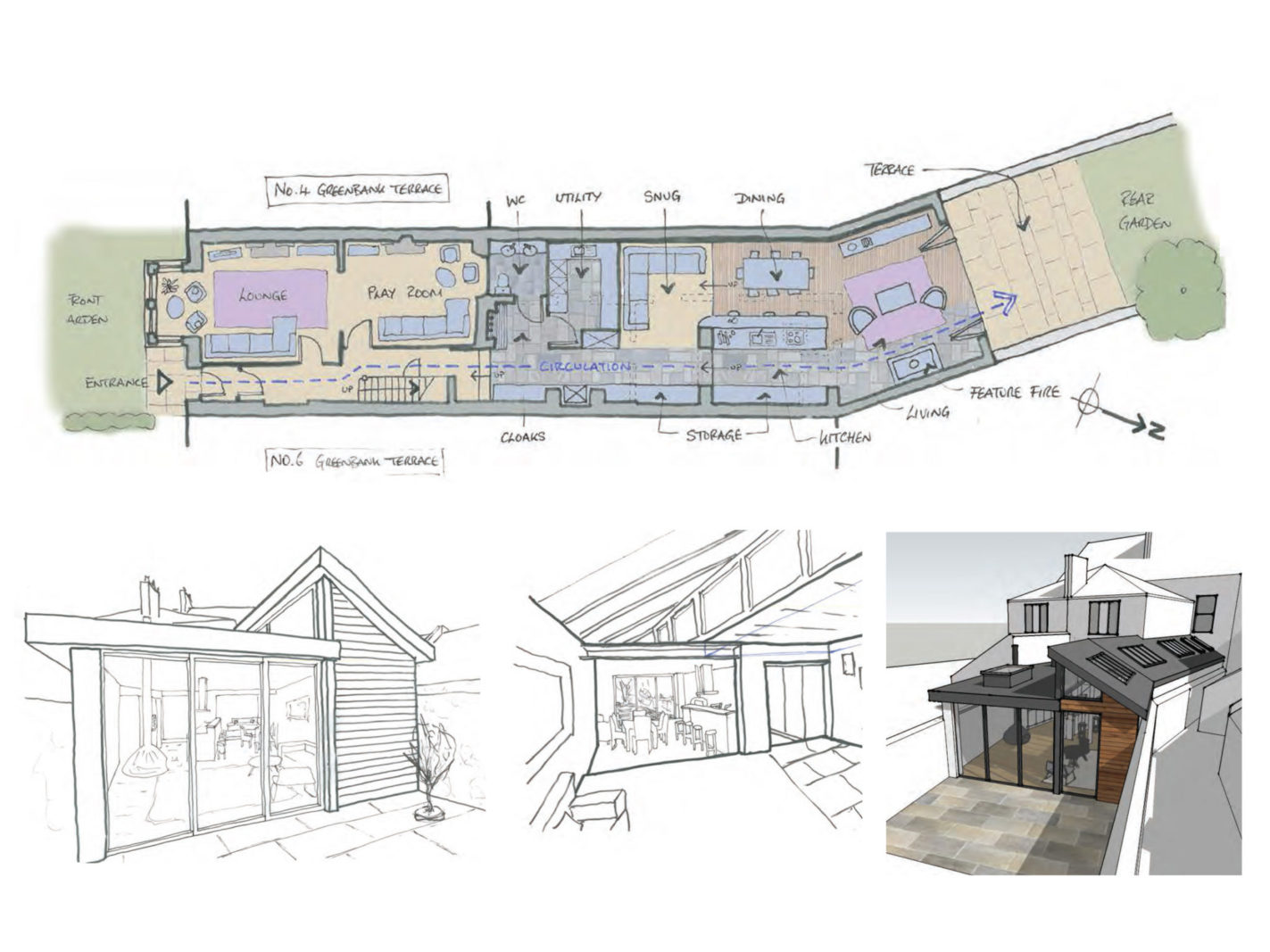 15.02.2018
5 Greenbank Terrace, Yelverton project wins Planning approval.
Delighted to receive Planning approval for our extension project at 5 Greenbank Terrace.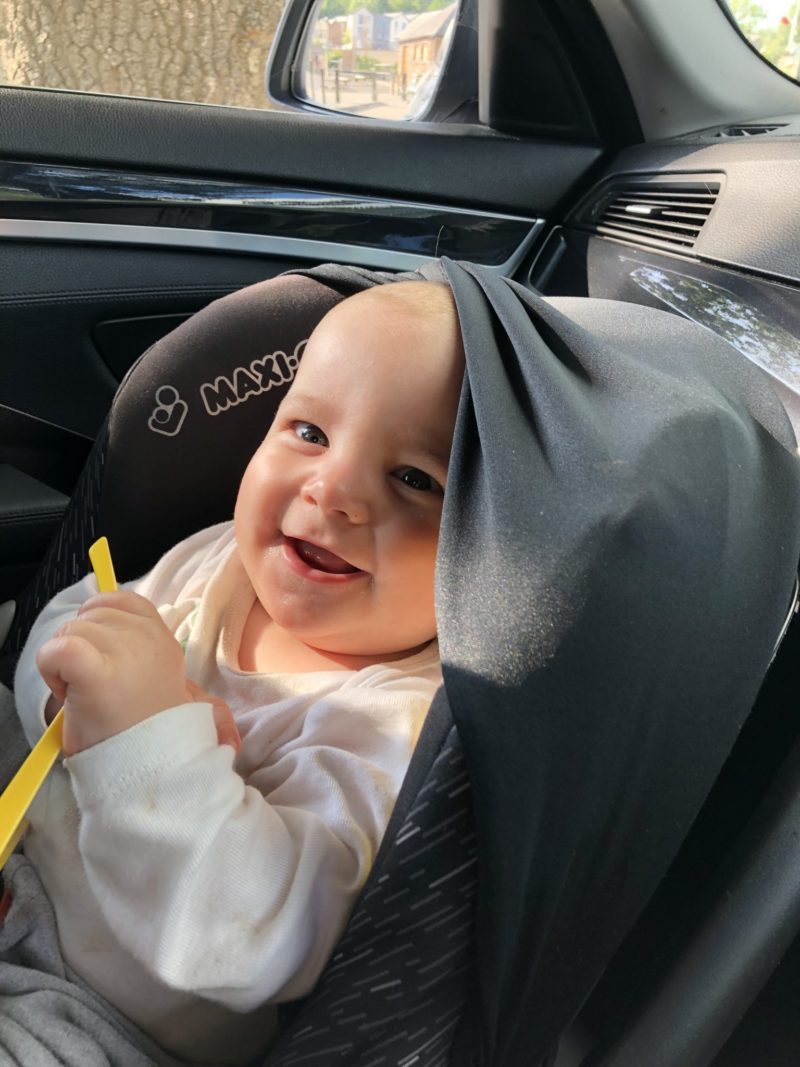 10.02.2018
Otto Douglas John Sawers born!
We welcome the safe arrival of Otto Sawers. Hopefully a future addition to the office workforce.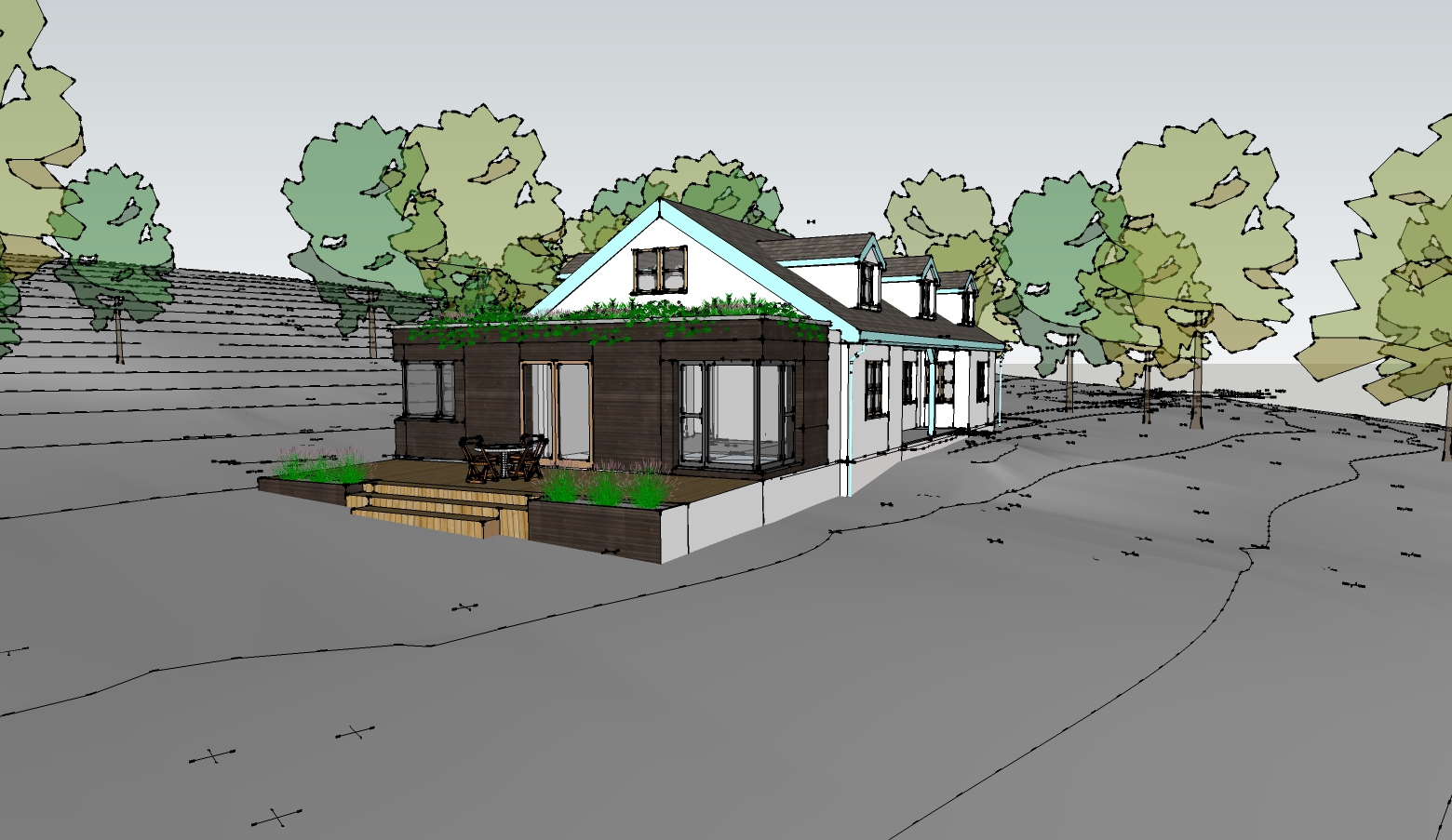 25.01.2018
RSA commissioned to design new extension at hideaway house near Moretonhampstead
A new project for the start of a new year!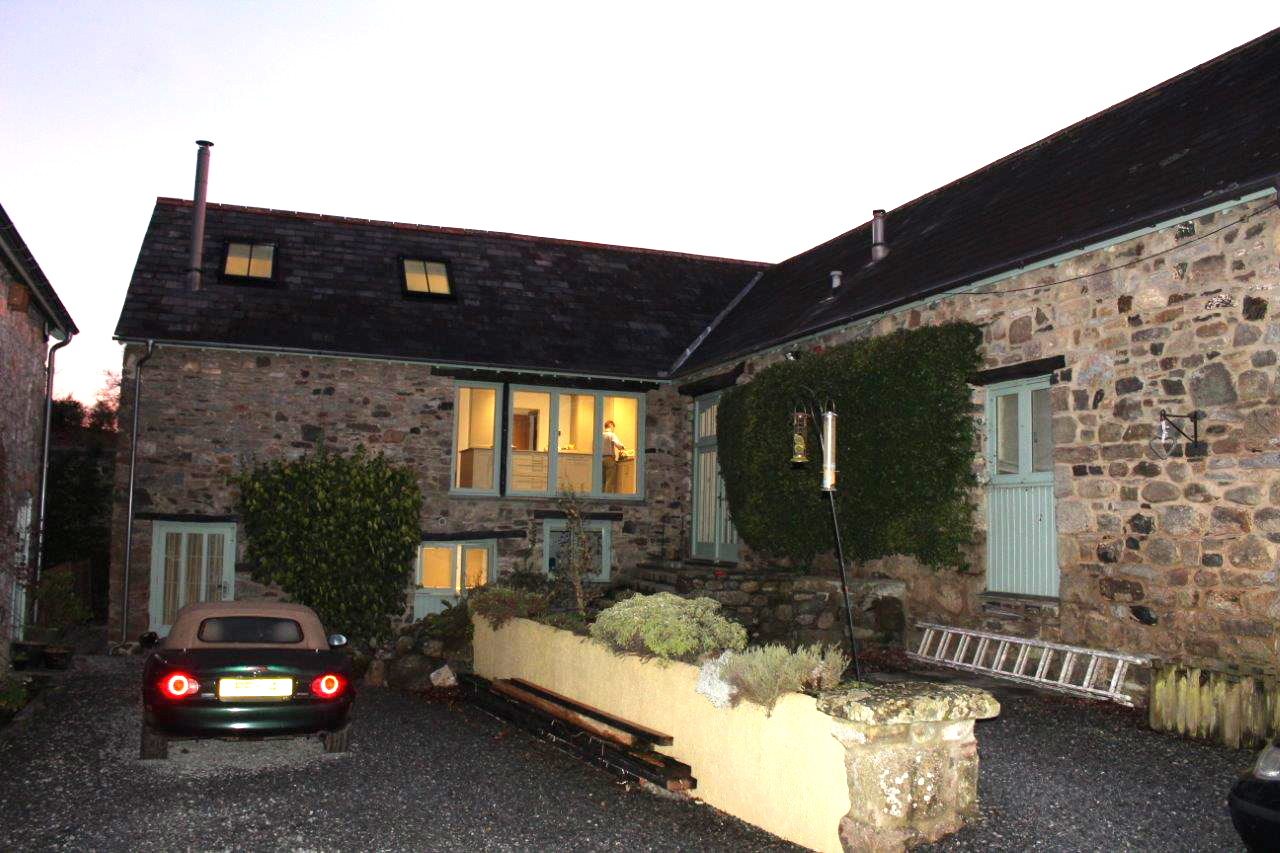 20.01.2018
The Dell, Ashburton completed!
Our refurbishment project of a converted barn is completed on site.
12.01.2018
Starcross submitted for Planning
We are pleased to submit our latest new build residential project at star cross for planning.
16.12.2017
RSA commissioned to design new Primary School in Bodmin, Cornwall
RSA have been selected by Roselyon School as Architects to design their new Primary School in Churchtown, Lanlivery, in Cornwall.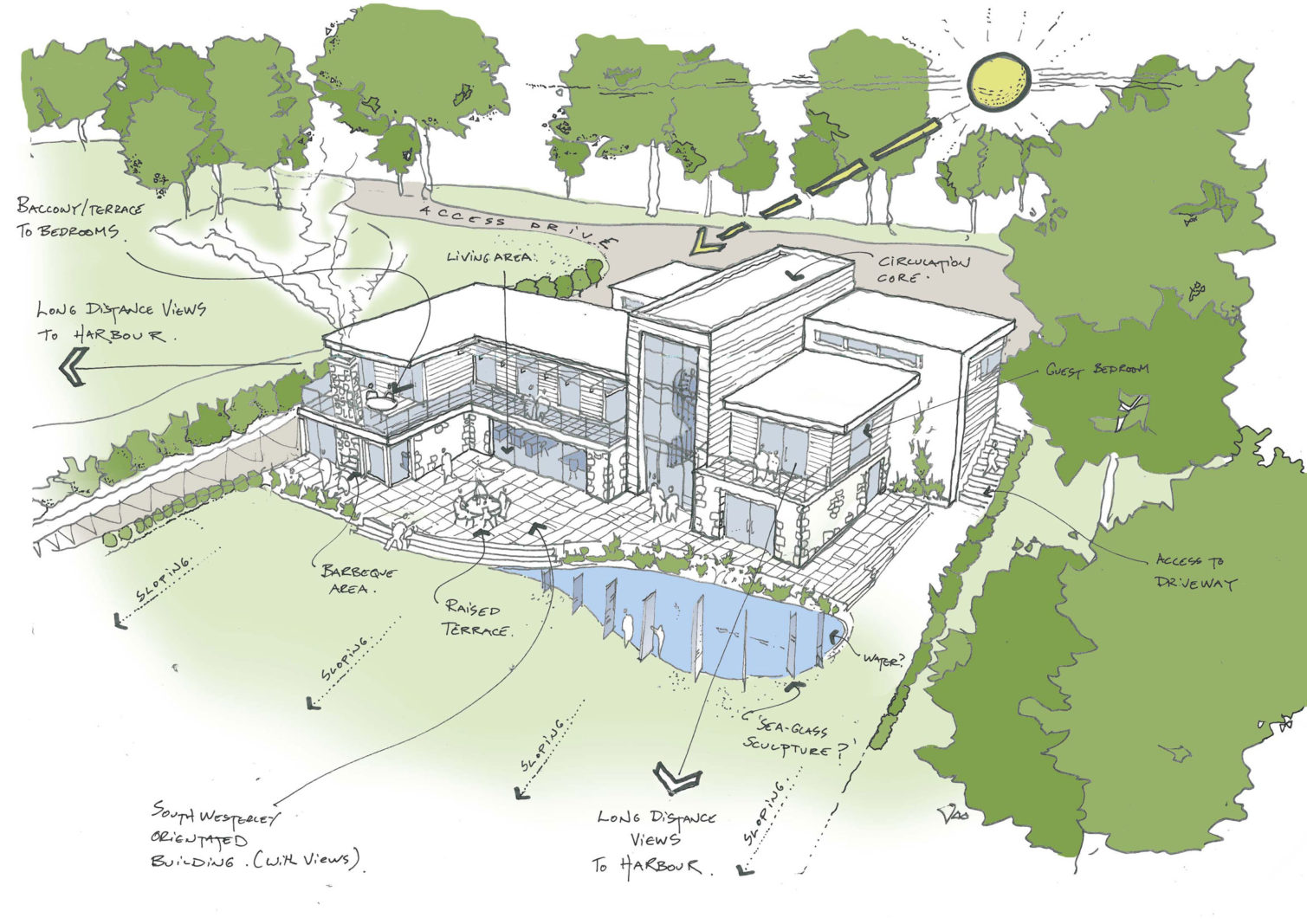 15.12.2017
Design works commence for New house in Westhill, Bembridge Isle of Wight.
Planning Application works are underway.
04.12.2017
Smith Hey wins Planning Consent
Our project at Smith Hey, in Christow is awarded Planning consent. The project includes extensive remodelling, extension and landscaping works. Detailed design is scheduled to commence in January 2018 with a start on site programmed for Summer 2018.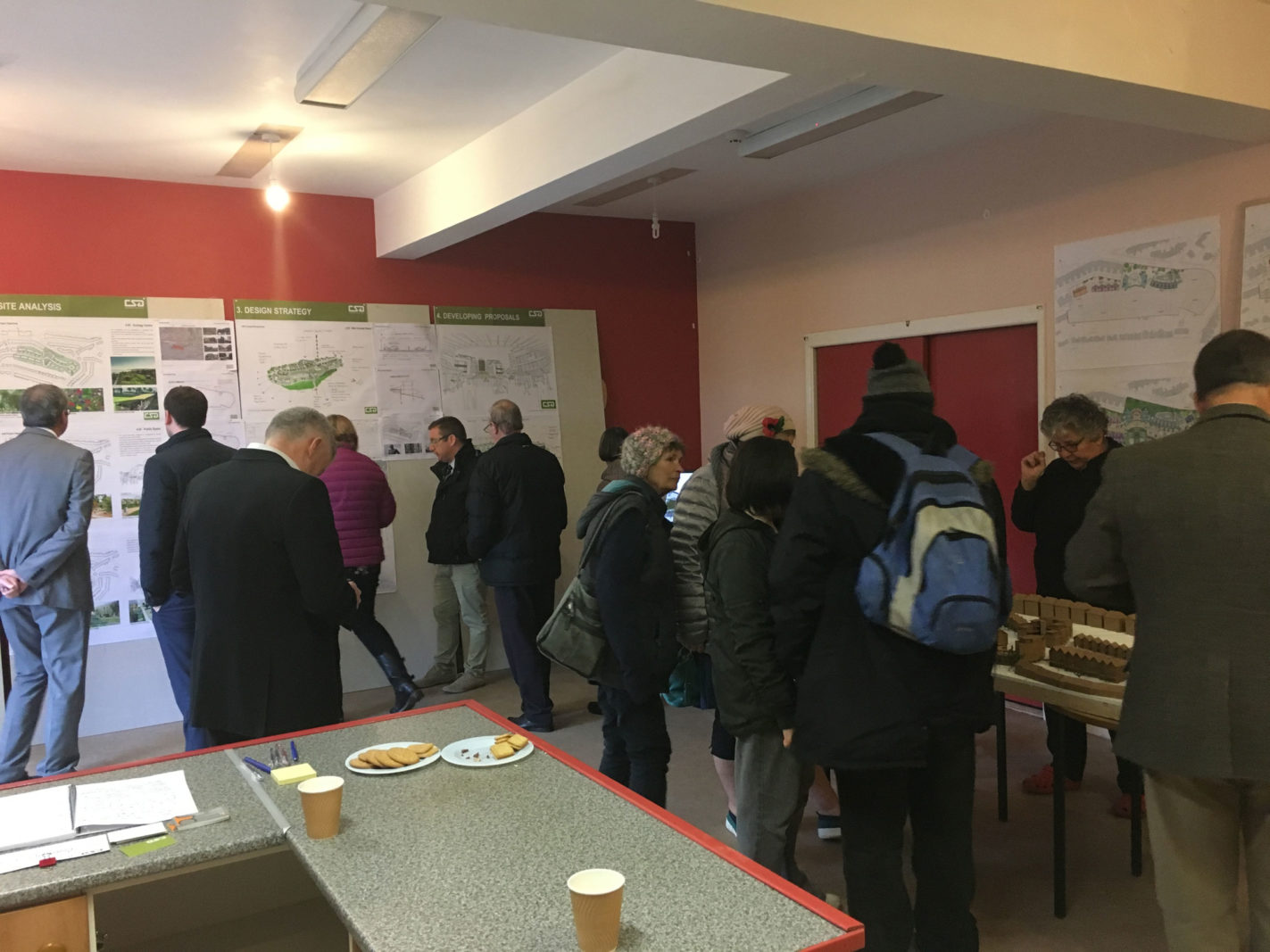 30.11.2017
Successful Public Consultation event held in Plymouth for our Prince Maurice Road scheme
A momentous day discussing our proposals for 105 residential units on a redundant city centre site in Plymouth. Whilst natural concerns are raised by the public concerning traffic and ecology issues, the designs are greeted positively by the local community. The Planning Application submission is scheduled for December 2017.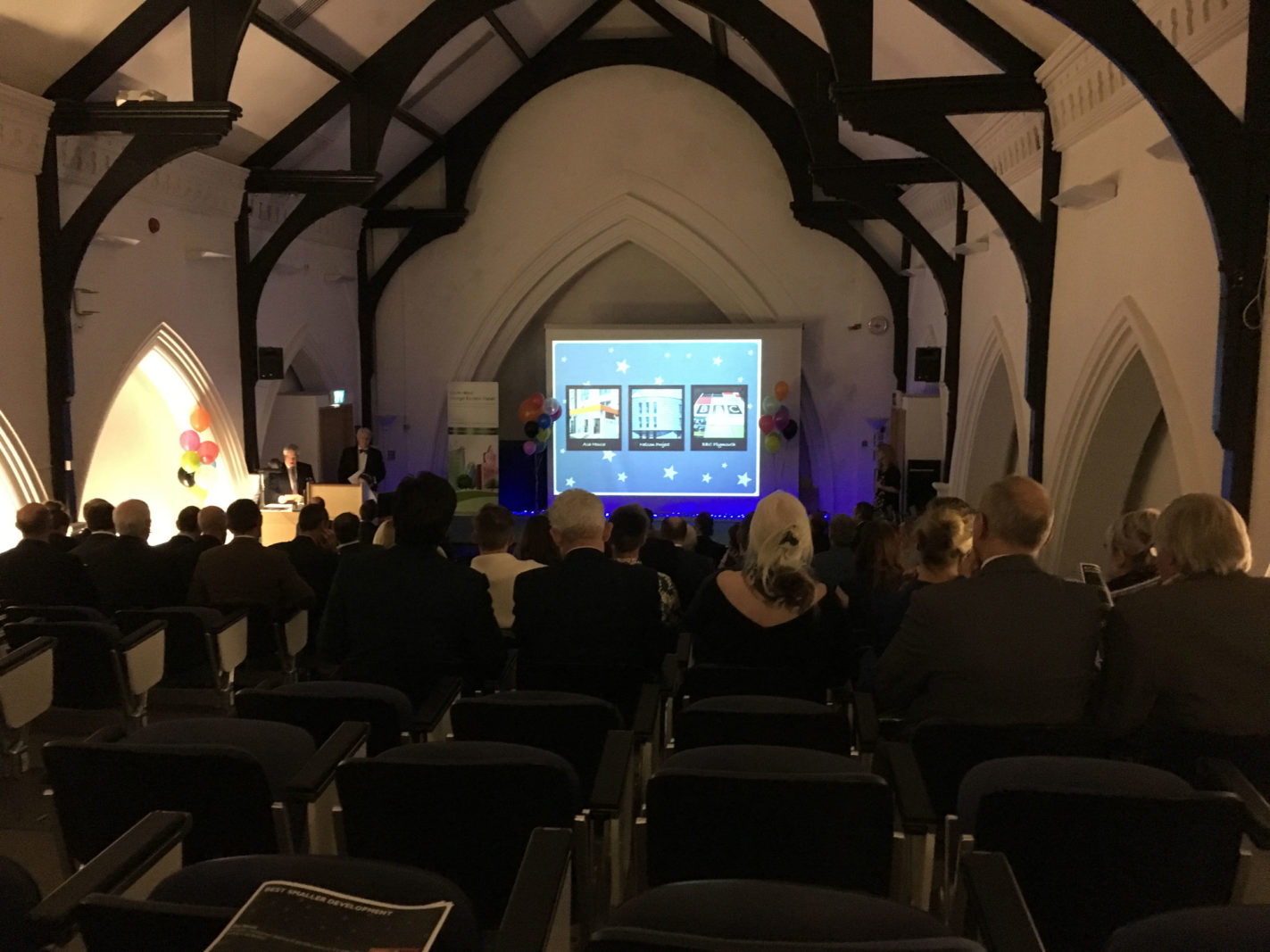 28.11.2017
Asa House Project is Highly Commended at Abercrombie Awards, Plymouth
At an enjoyable evening awards Ceremony held at Grosveor House hosted by Plymouth City Council, we are honoured to receive a highly commended award for Asa House - Our 30 flat refurbishment project on the Barbican in Plymouth.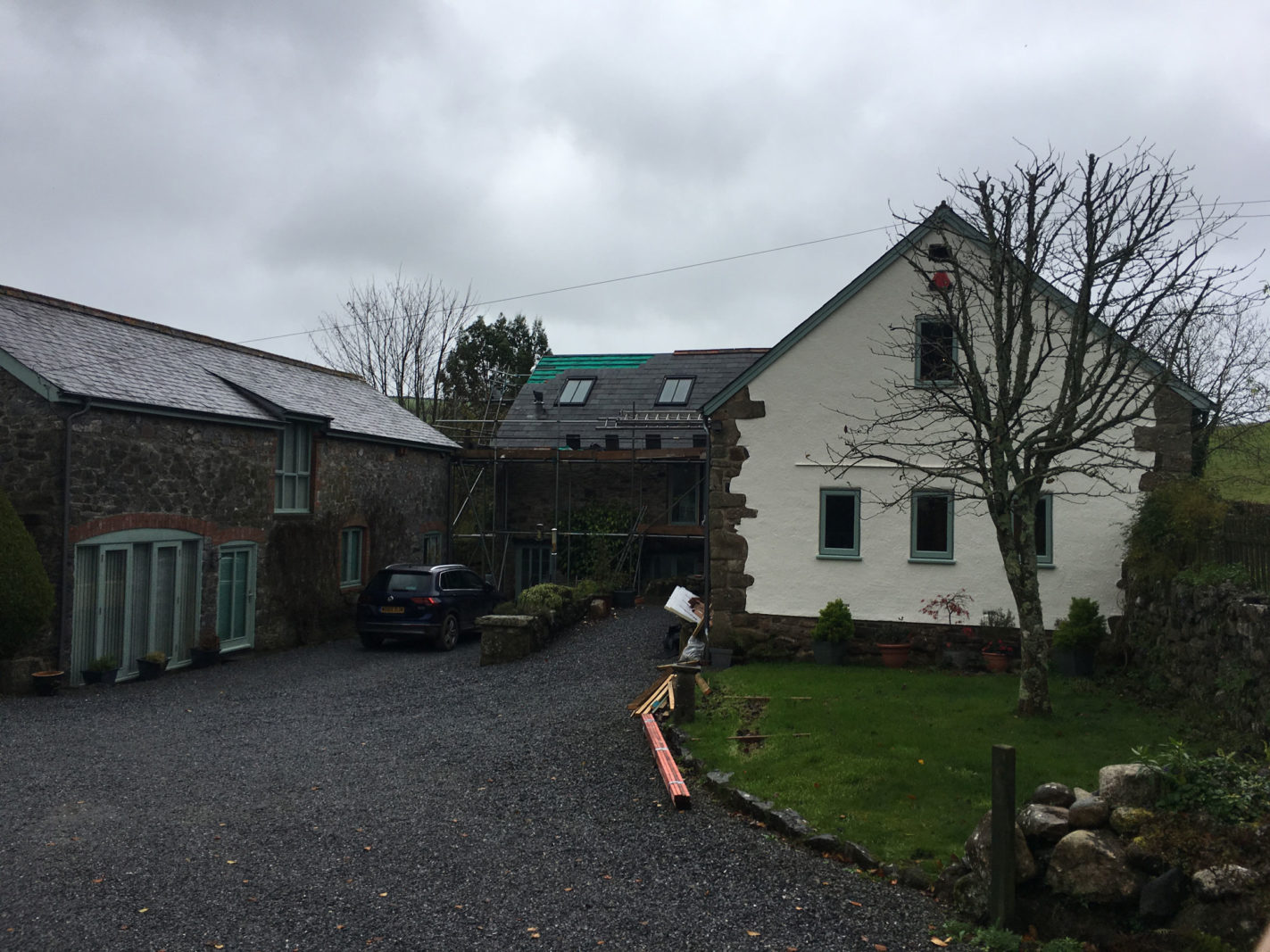 15.11.2017
The Dell in Ashburton progresses well on site
Unicorn Building Contractors make good progress on site. The project nears completion just before the festive eggnog season gets going.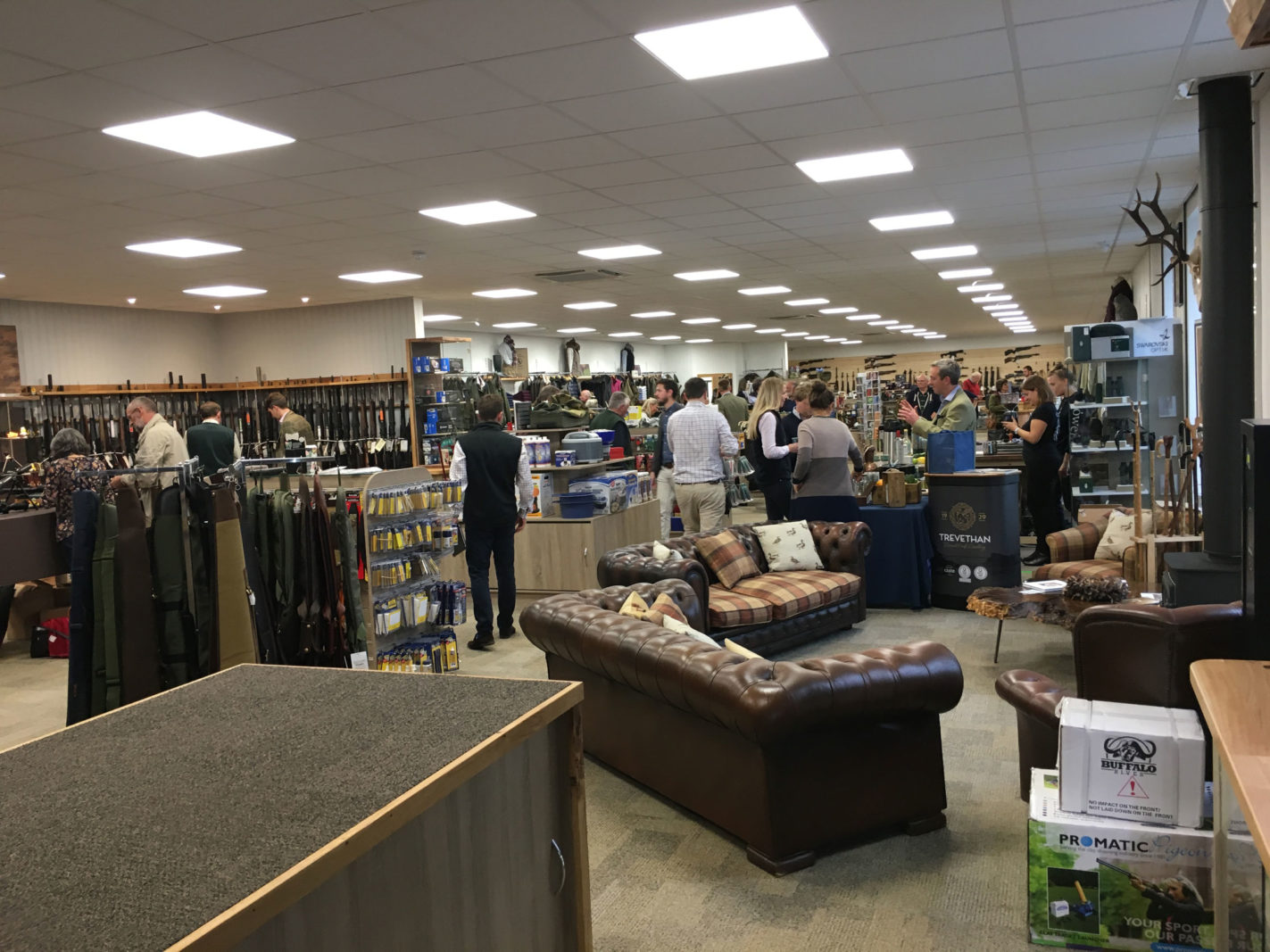 08.11.2017
The Gun Room at Endsleigh Gardens, Ivybridge opens for Business
Our retail project for The Gun Shop at Endsleigh opens for business! We enjoyed an eventful public opening event hosted with aplomb by John Rogers and his team. More tweed and guns than you could ever believe!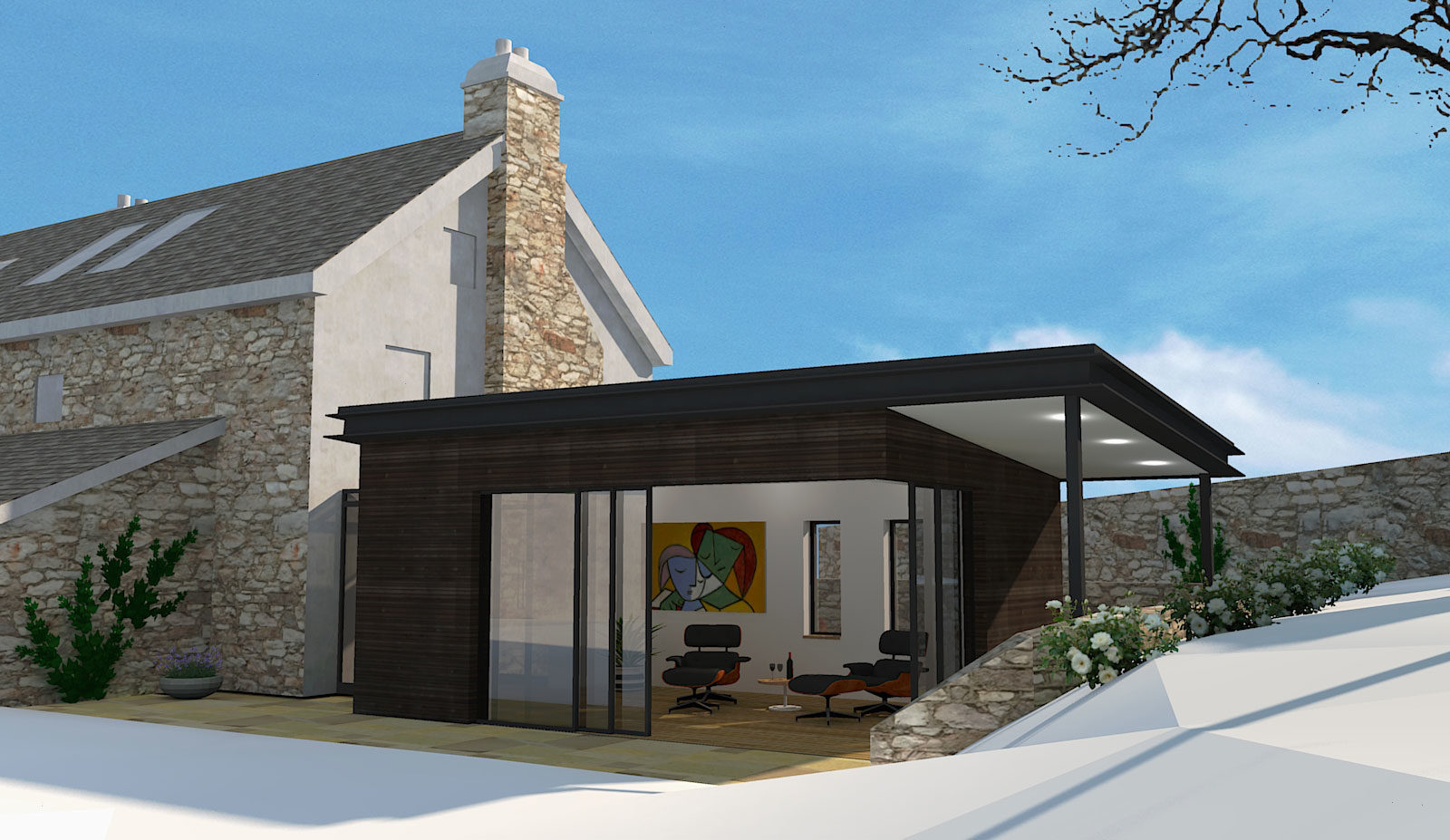 02.11.2017
Leigh House granted planning consent by Dartmoor National Park
After constructive dialogue with the Planning Authority, planning permission has been granted for a modern extension to a 18th Century residential farmhouse on the outskirts of Chagford. Detail design is underway with a start on site scheduled for Spring 2018.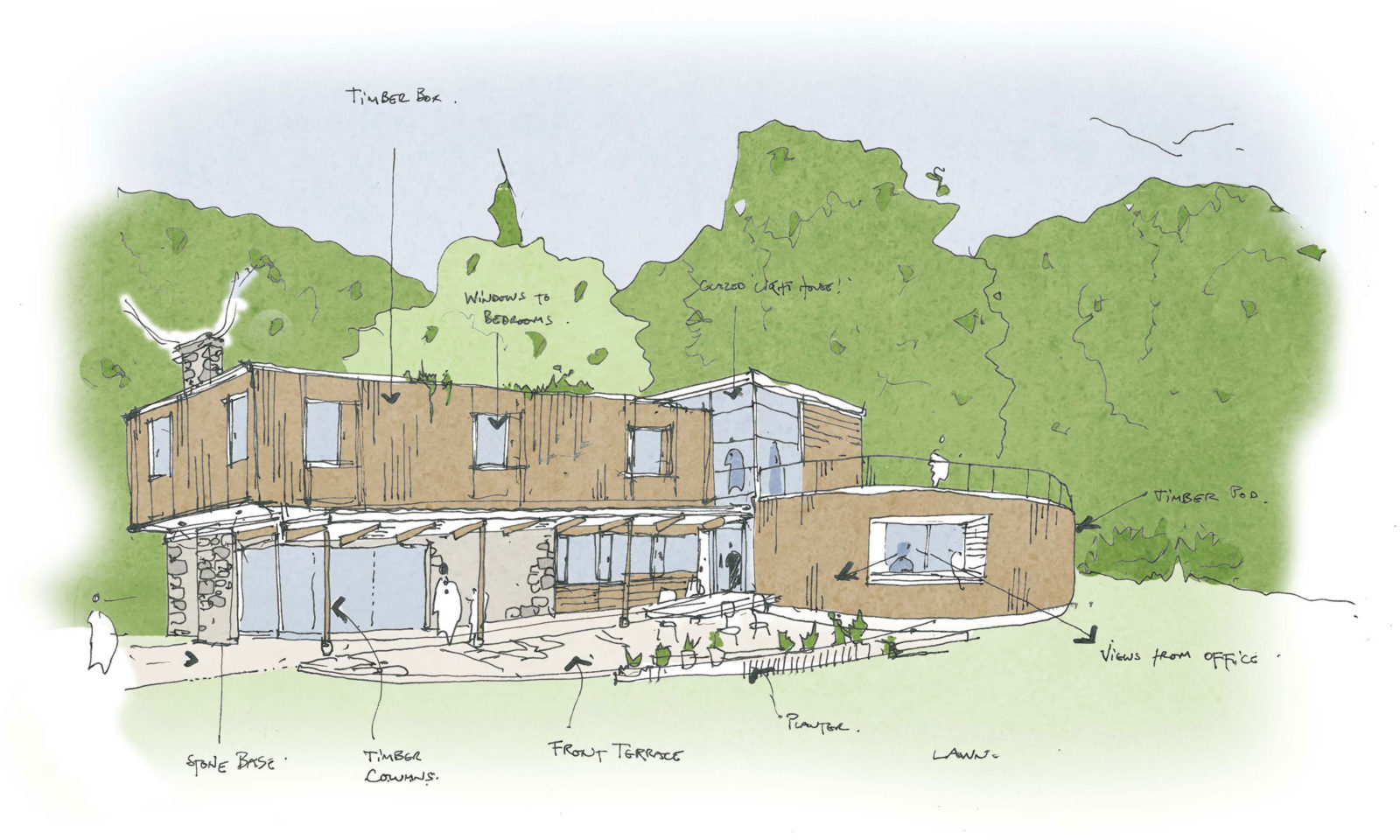 22.10.2017
RSA awarded new-build house project in Belstone near Okehampton
RSA have won a commission to design a new sustainable house in the woods on the outskirts of Belstone near Dartmoor. Inspiration is drawn from Alvar Altos residential work and the wonderful woodland context.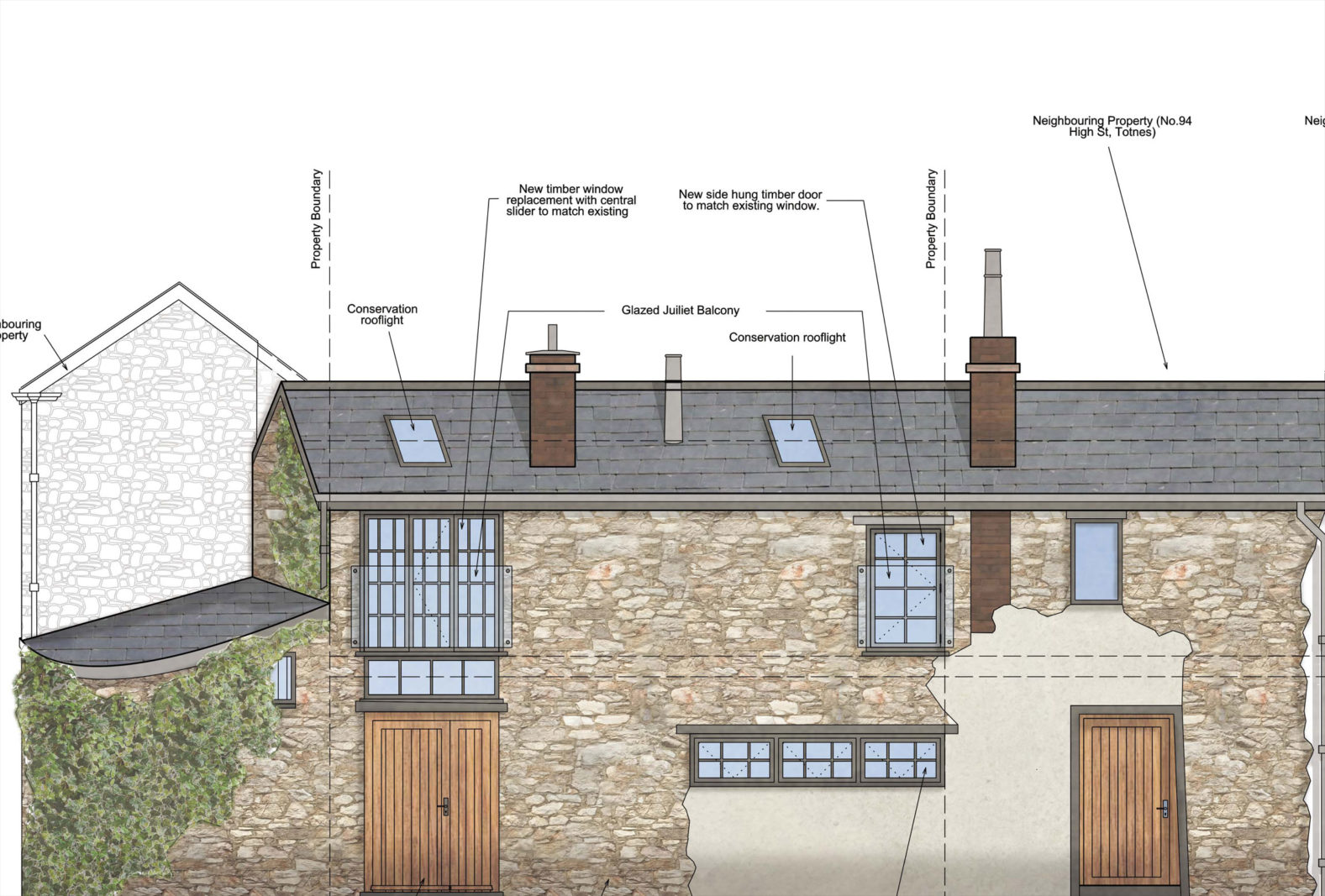 06.10.2017
Planning Permission granted for the Barn, Leechwell Street Totnes
We are delighted to receive Planning consent from South Hams Planning Authority for a sensitive change of use project in an historic setting in Totnes town centre. The retail store has been sensitively designed as a change of use to residential accommodation.
05.10.2017
Early Design works underway for contemporary new build house in Isle of Wight
RSA are underway with design work for a bold new build residential project in Bembridge in the Isle of Wight. The design proposals have been positively received and the design is progressing at pace with a Planning Application scheduled for early 2018.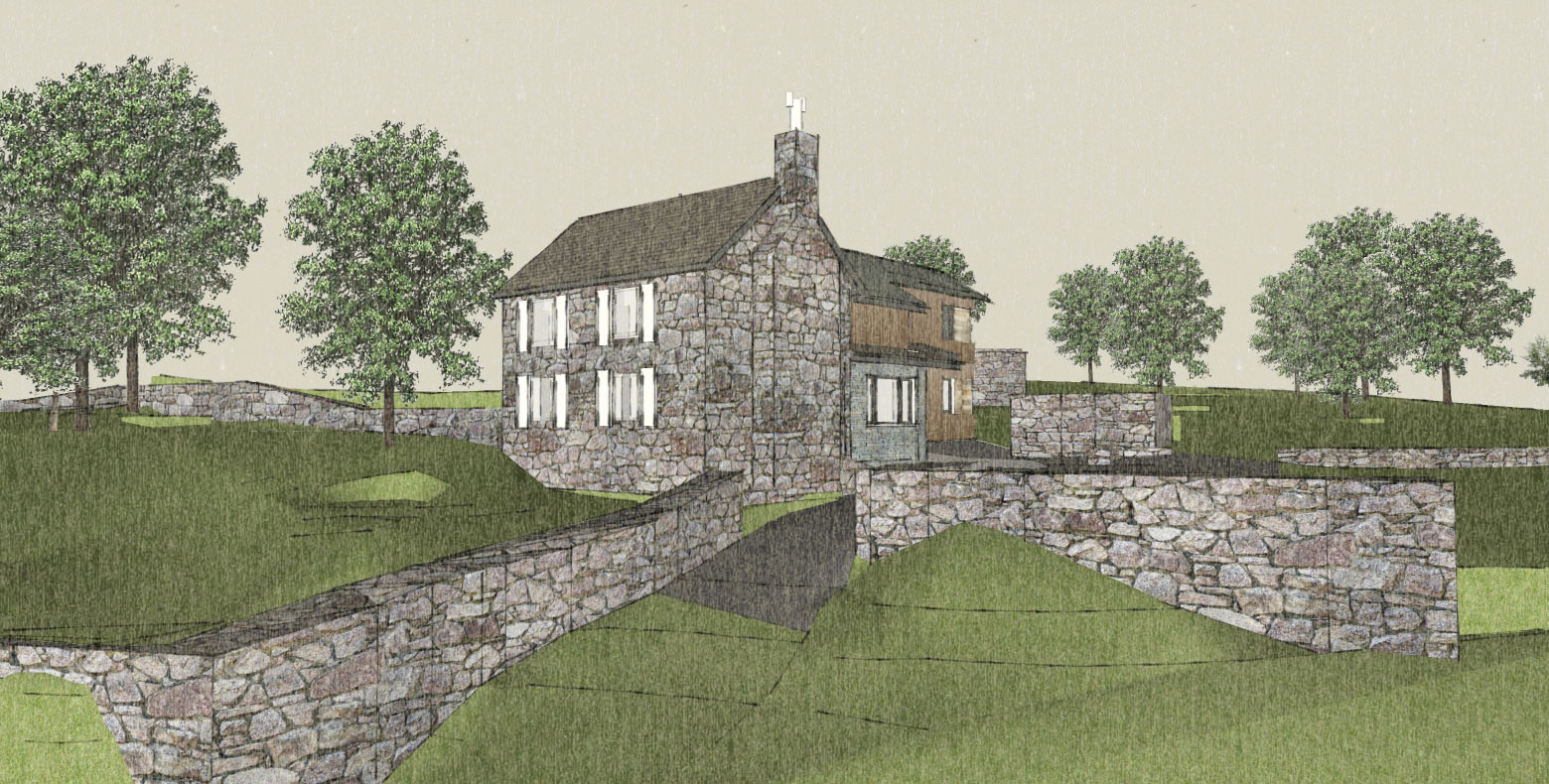 21.09.2017
Blissmoor progressing at pace on site
Our Remodelling of an historic Captain's cottage deep in the heart of Dartmoor progresses well on site. Perrett Family Builders coping well with the challenging access issues and harsh climate!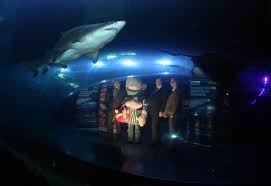 10.09.2017
Rud enjoys a day out at Aquarium Plymouth
We enjoyed a fun day out assisting local School children with their designs for a new Aquarium tank in Plymouth.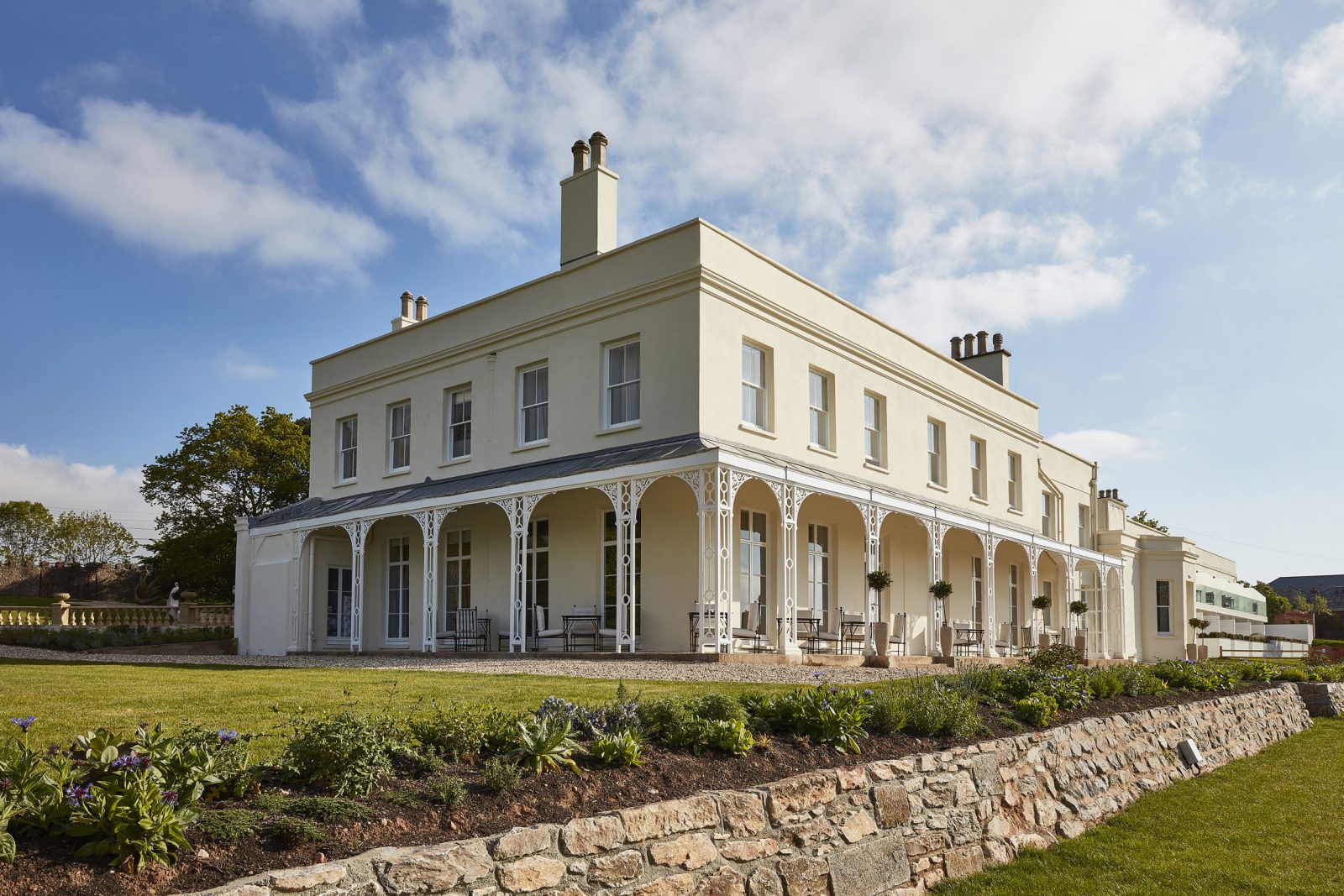 03.09.2017
Lympstone Manor receives Honourable Mention in Devon Historic Buildings Trust Awards
Lympstone Manor Hotel, our largest completed project to date receives honourable mention in the awards ceremony. The £5.5 Million project has recently been awarded a Michelin Star.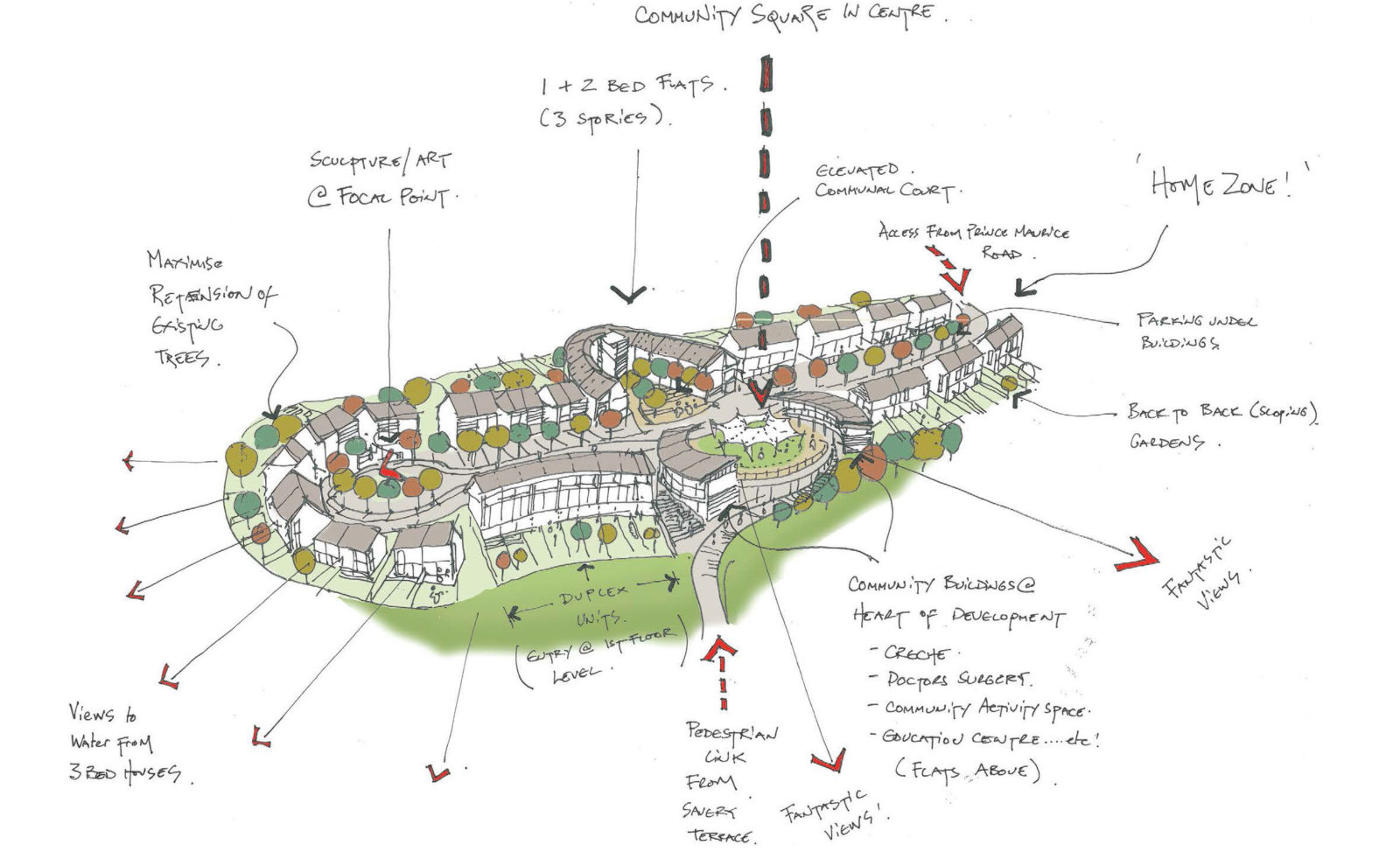 25.08.2017
Prince Maurice Road consultant team interviews underway
With QSPM consultants we have enjoyed meeting several local consultants to discuss the project proposals and bolster the design team. A full design team has been selected and have since been developing the coordinated design proposals with a Planning Application scheduled for the end of the year.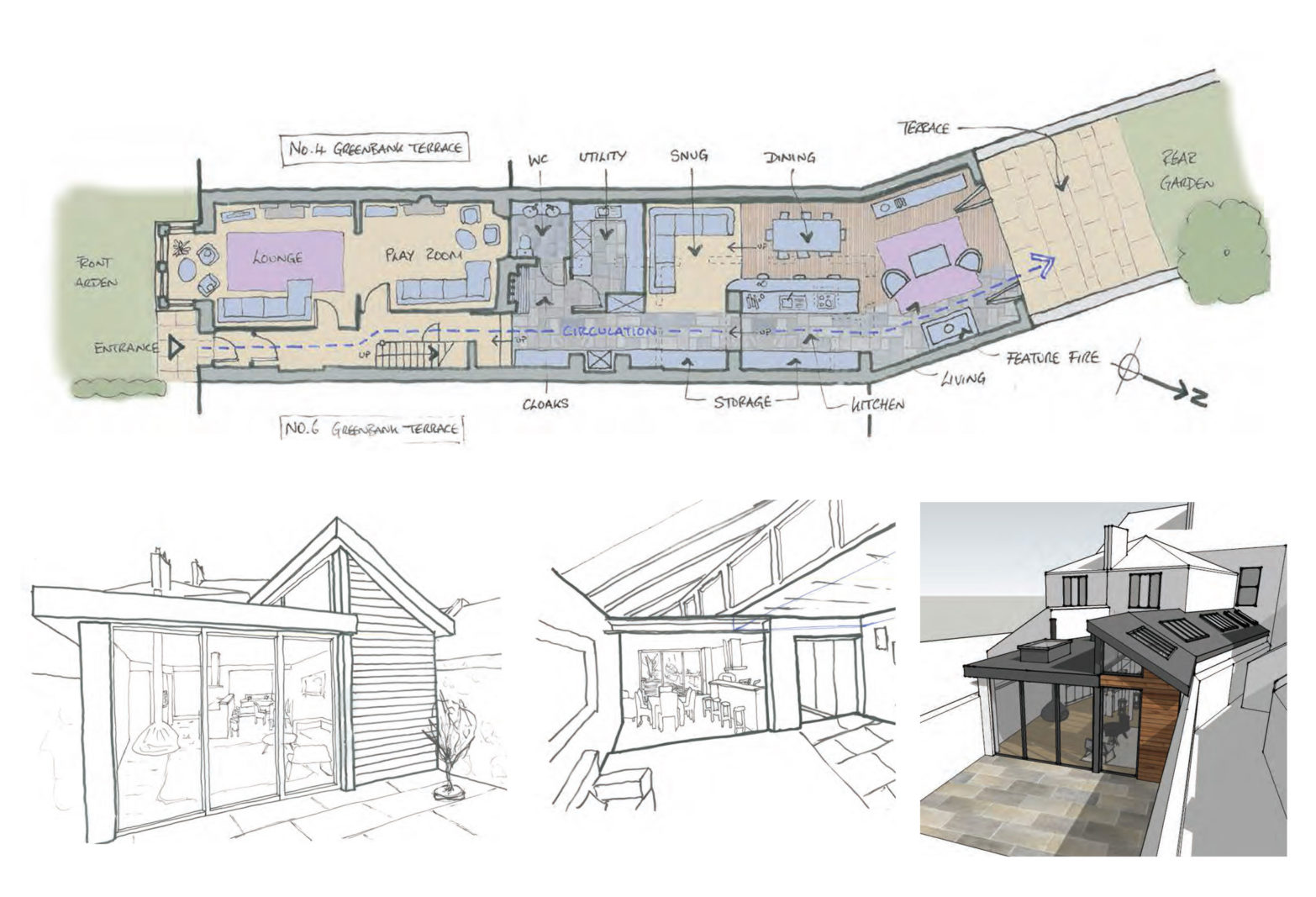 19.08.2017
RSA appointed as Architects for house extension in Yelverton
RSA have been appointed for an interesting house extension project in Yelverton.
11.07.2017
South Moor Vets project receives Planning Approval
South Hams Planning Authority have issued Planning Permission for our new build Veterinary project at Endsleigh Gardens near Ivybridge.
09.06.2017
RSA develop option proposals for Tristford House, Harberton
RSA have been appointed to investigate design options for a new build house in Harberton.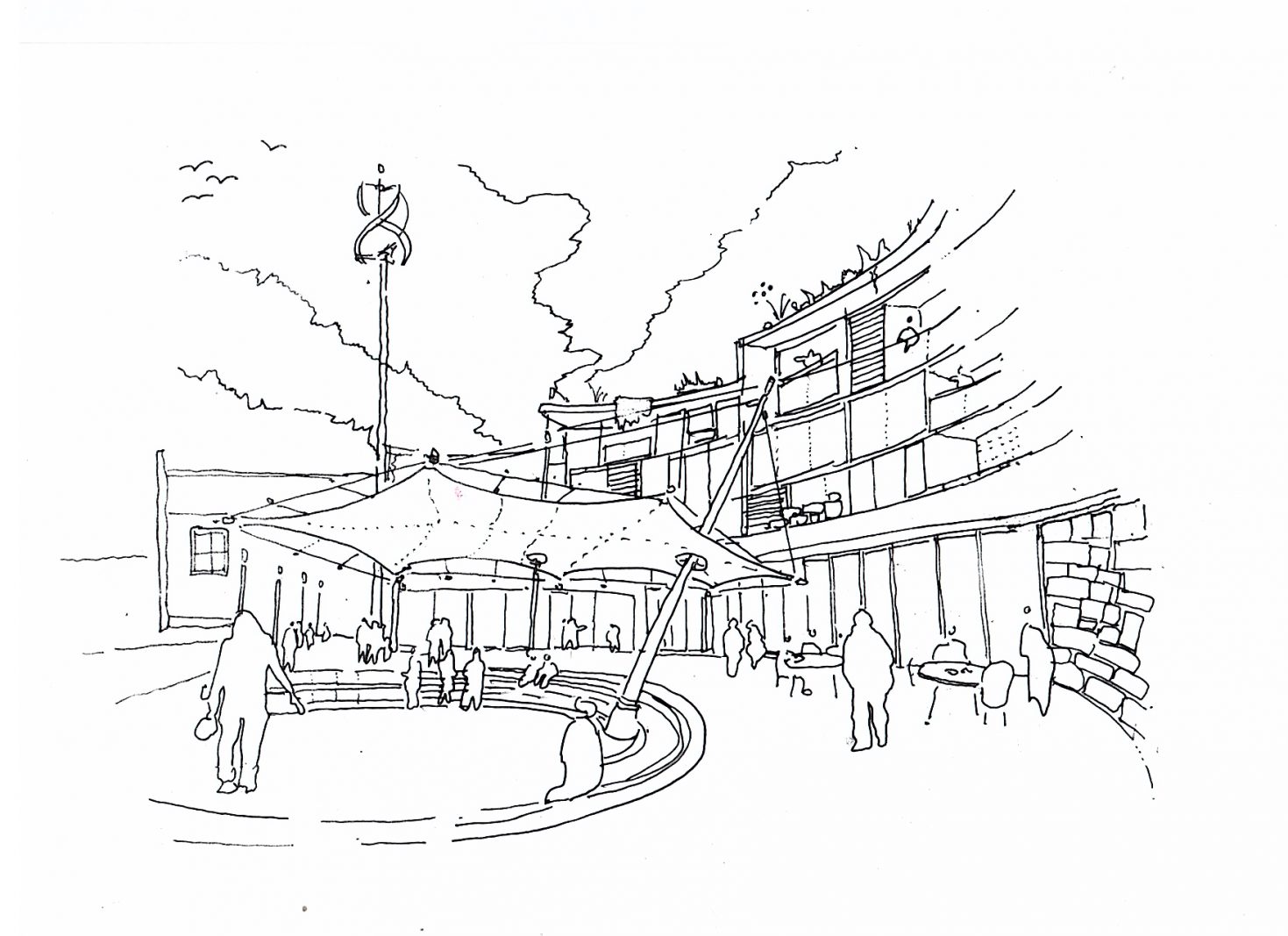 06.05.2017
RSA win its largest project at Prince Maurice Road, Plymouth
RSA have won a £10 Million scheme comprising 89 no. residential units and supporting community buildings in Plymouth. We are working with G2 Housing Group and Plymouth City Council. The team are busy working up the scheme for Planning submission schedule for late summer 2017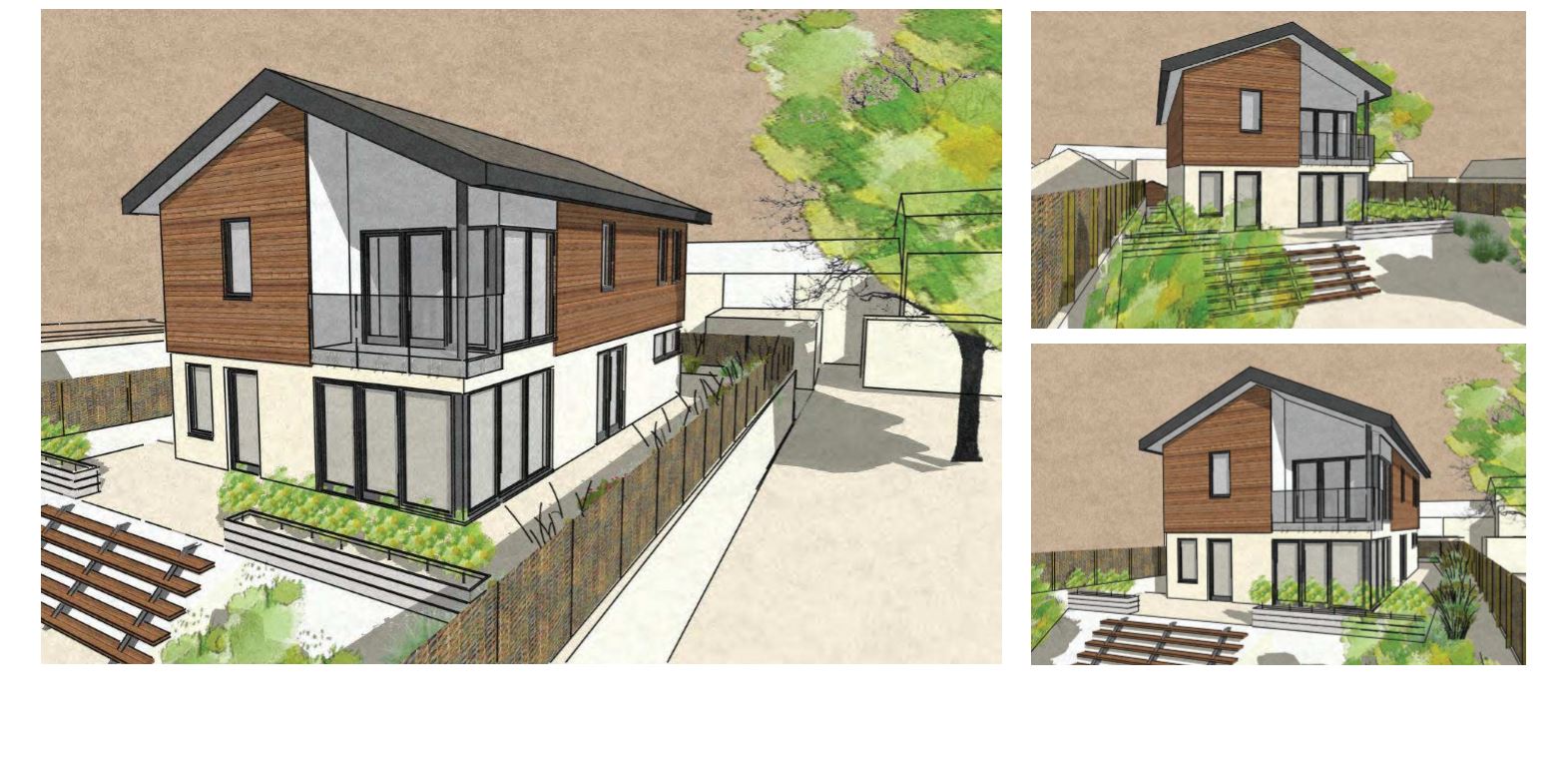 03.05.2017
Starcross residential project submitted for Planning
We have submitted a new build 4-bedroom house at Starcross outside Exeter. The contemporary house is located within a flood plain site and has been designed to exploit views of the exe estuary.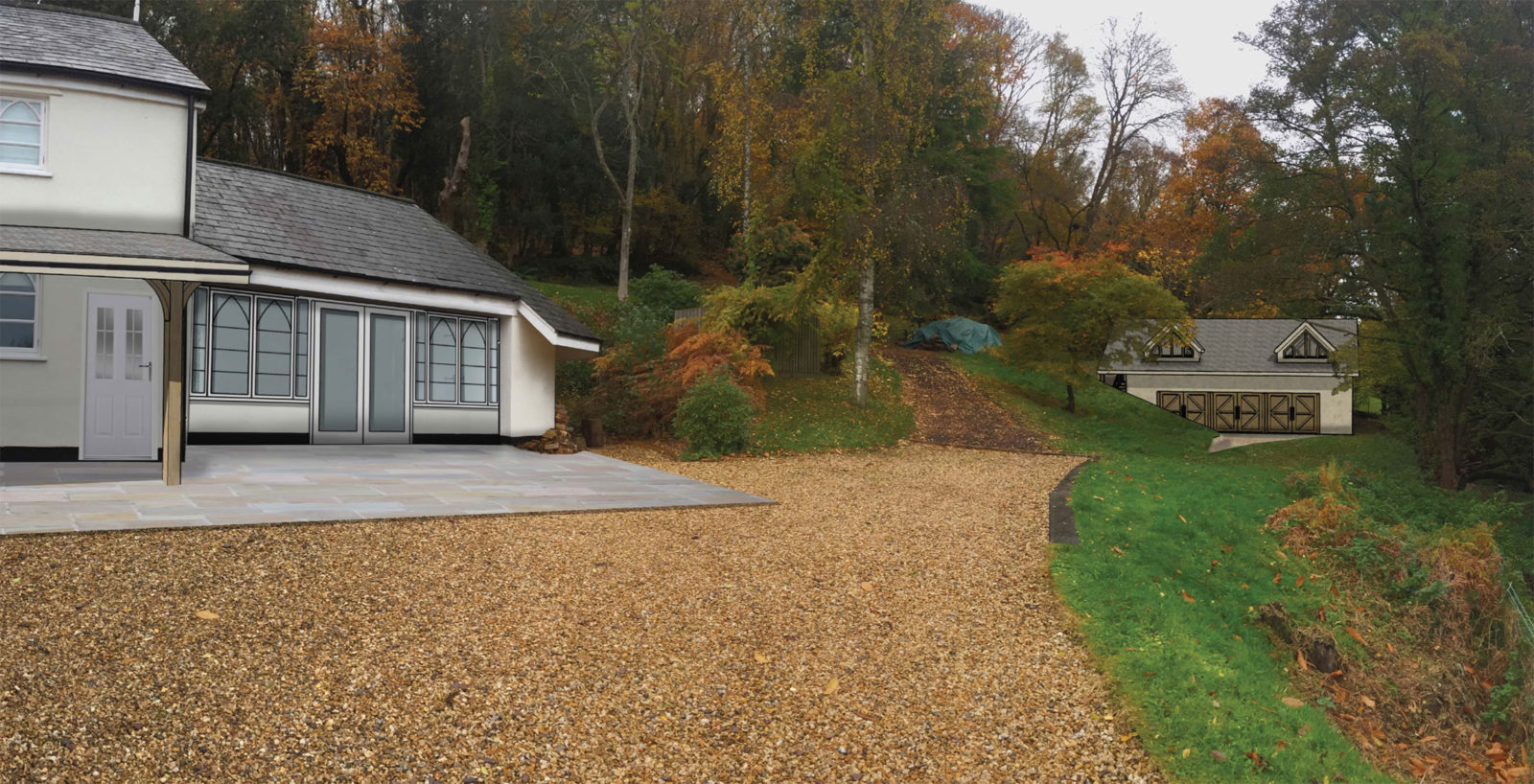 26.04.2017
Slowpool continues well on site
Our Slowpool refurbishment project and new Coachhouse located outside Honiton in Ease Devon continues well on site.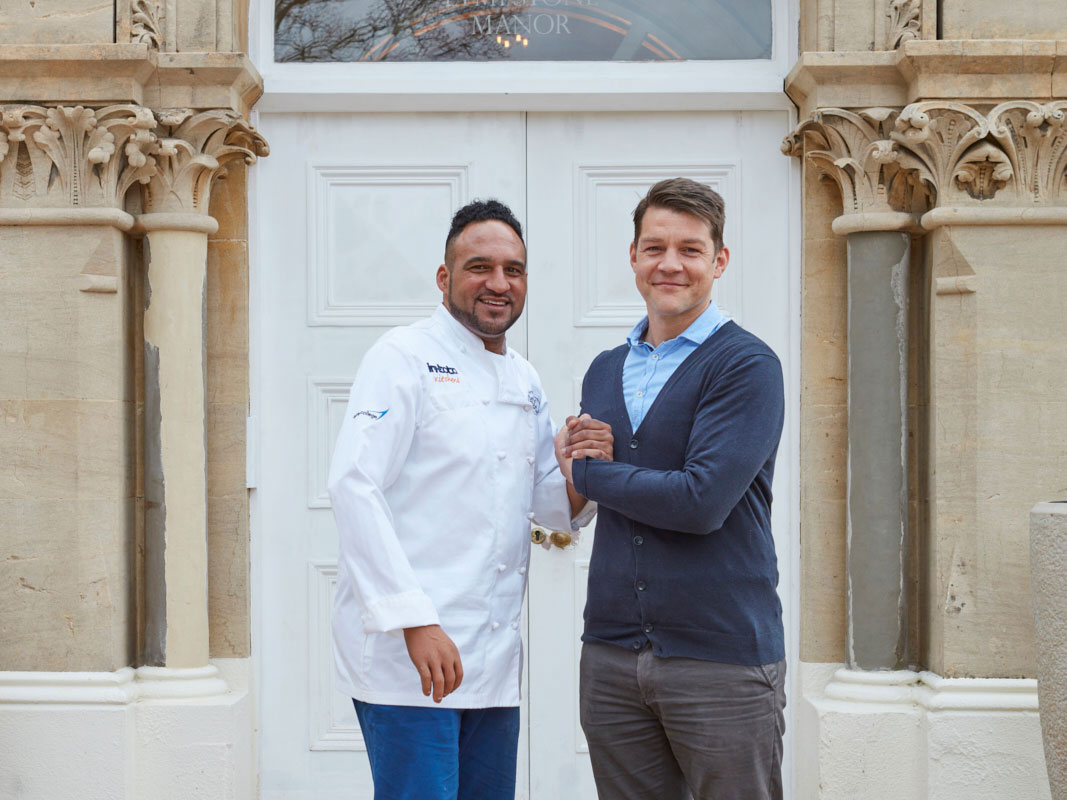 21.04.2017
Lympstone Manor Opening Party
Micheal Caines and his team host a celebratory party to launch Lympstone Manor Hotel and restaurant. This marks a wonderful conclusion to 3yrs of our work in providing lead consultant, Architectural, Landscape design and CDM-C to a 5.5 million landmark project.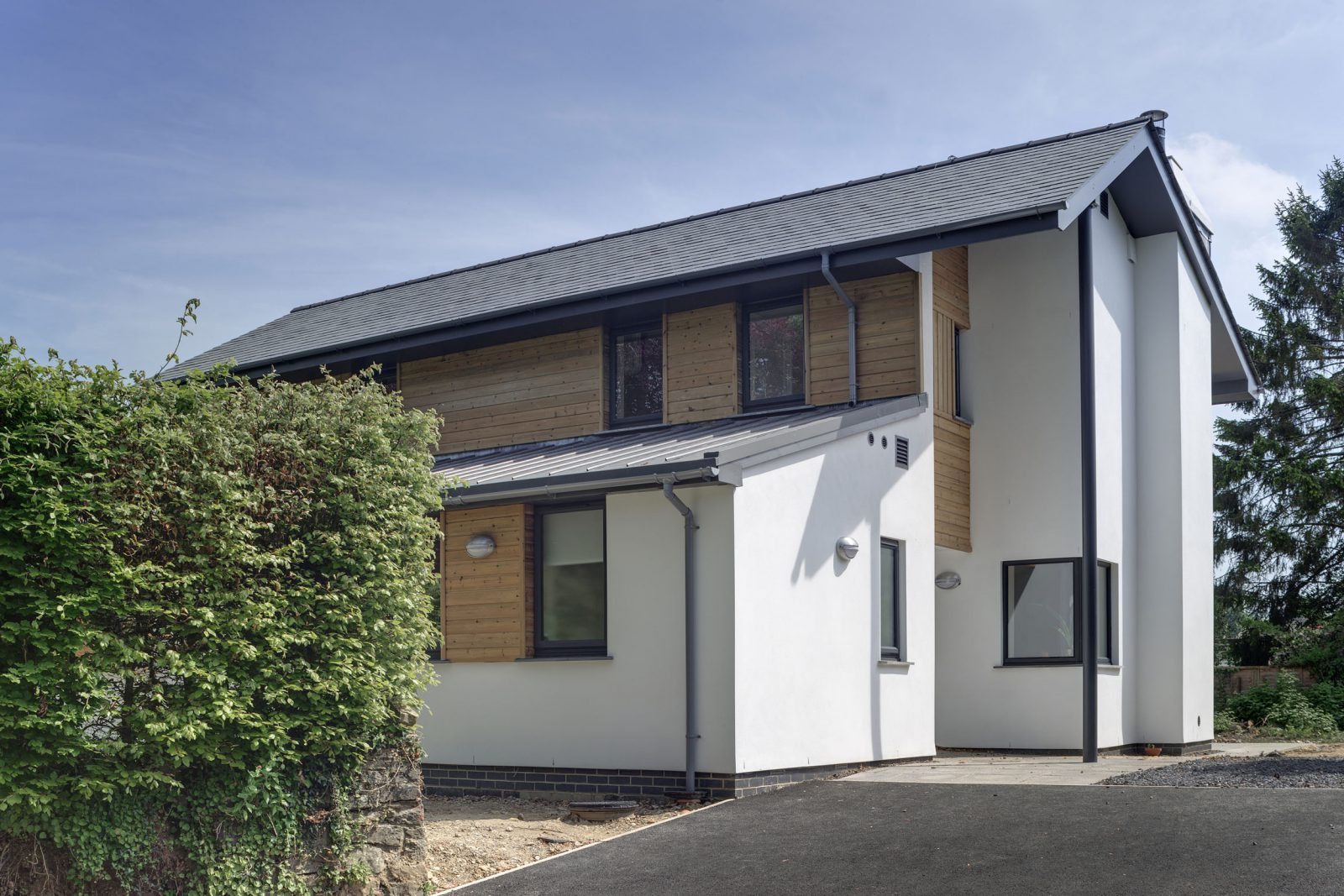 20.04.2017
Orchard Lea completes on site
Our new build 4-bedroom house in Buckfast, Devon completes on site. A contemporary house with a limited budget, delivered with ultimate efficiency with sustainablity at the core of its design ethos.
01.04.2017
Oak Tree Park wins Planning Approval
Our residential extension project at Oak Tree Park in Plymouth wins Planning approval. Our commision is extended into detailed design and building regulations duties.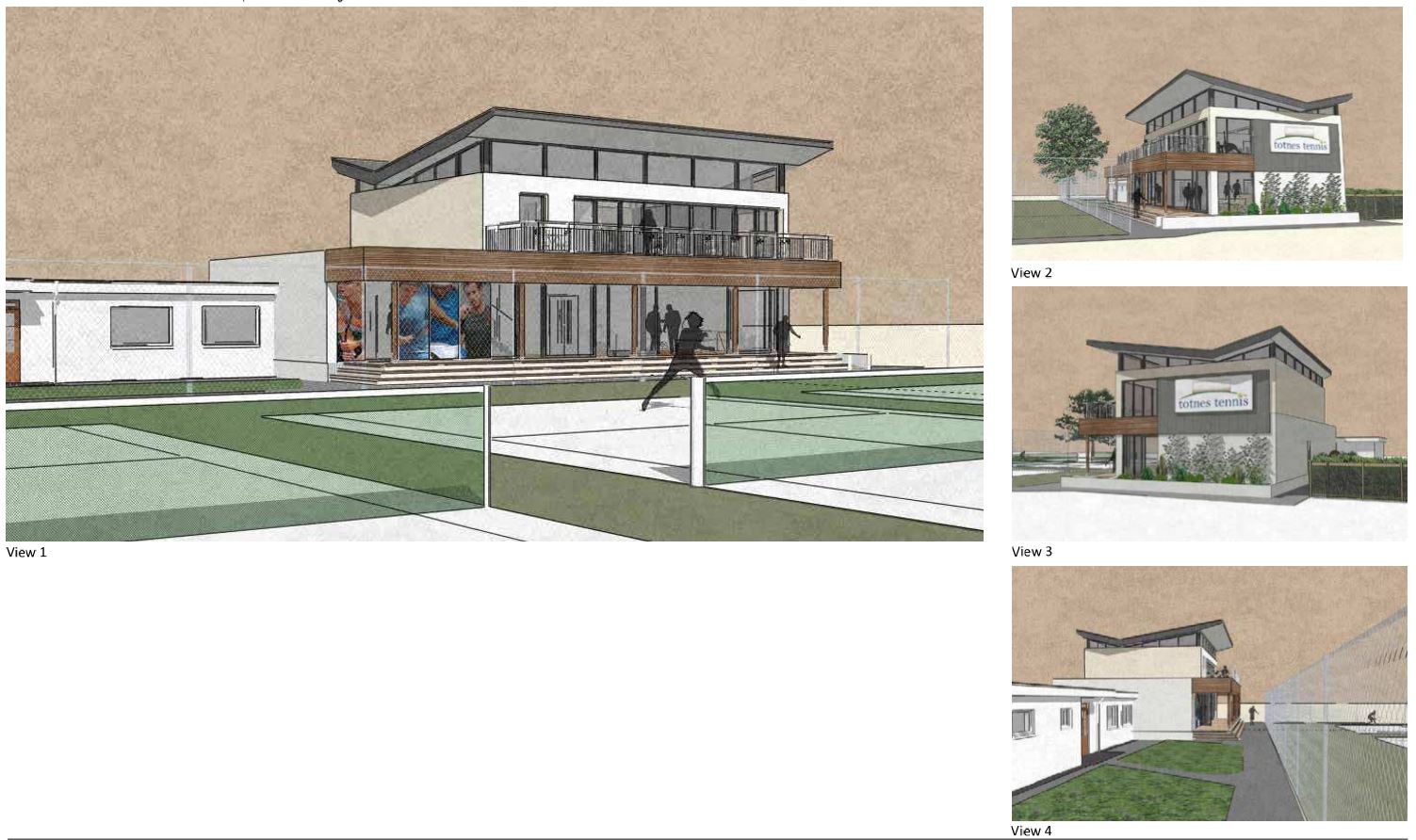 12.03.2017
RSA present Totnes Tennis Club proposals to Committee
RSA are committed to providing architectural design services to Totnes Tennis Club. Our design proposals are presented to the committee at the annual AGM and were positively received. This community based project offers a fantastic facility to the various users of the Borough Park including children's groups, the Rugby club and others.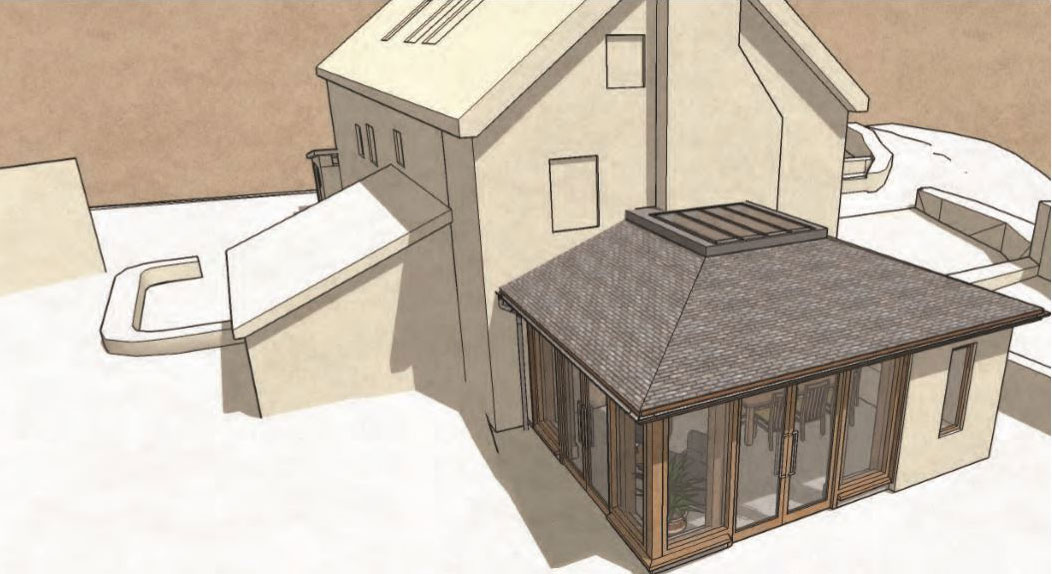 02.03.2017
Leigh House Submitted for Planning
Located on the outskirts of Chagford, near Gidlegh Park hotel, our proposals for an extension to leigh House are submitted to Dartmoor National Park.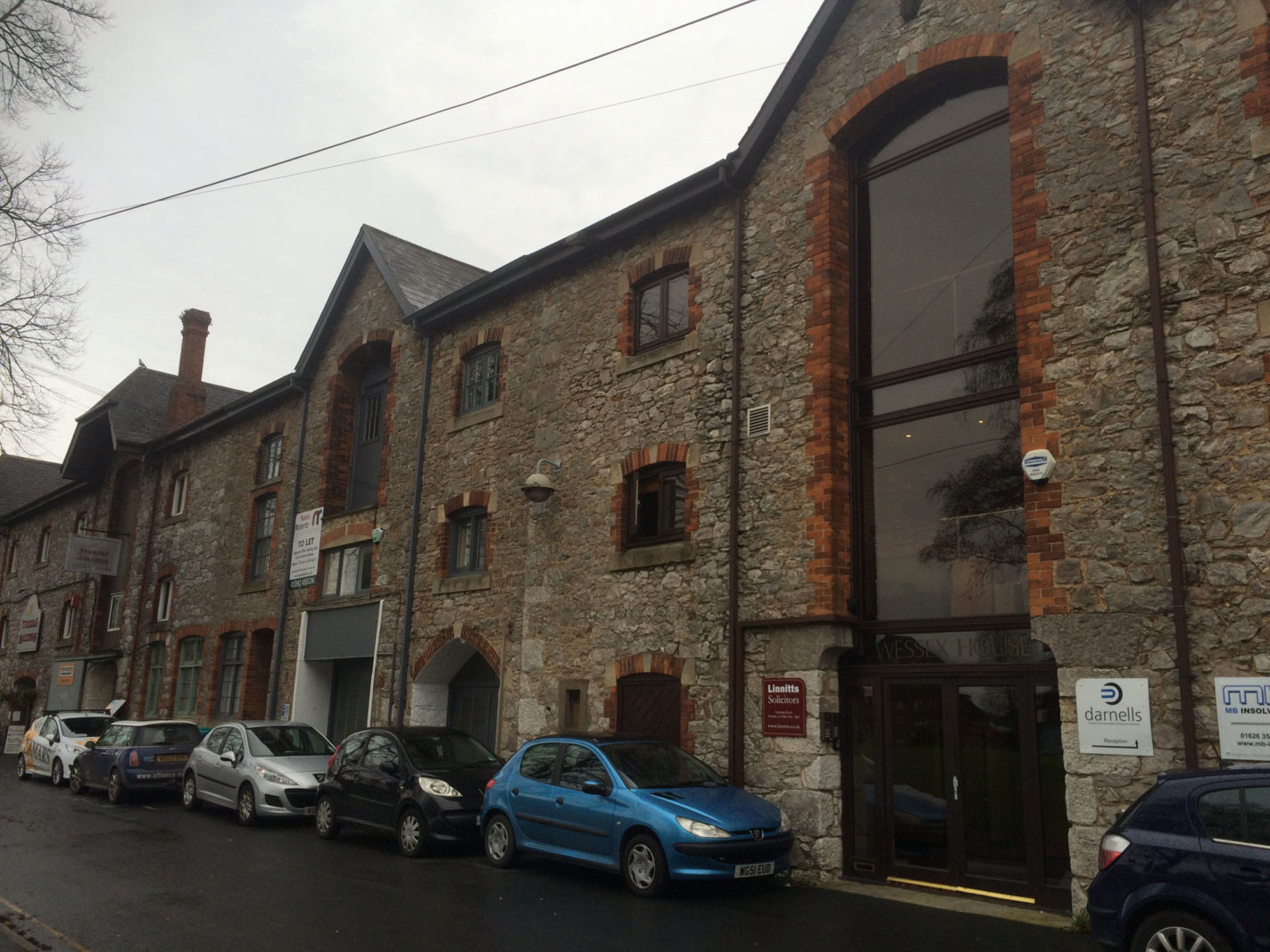 01.03.2017
Darnells starts on site
A soft strip start is made at Darnell's accountancy offices in Newton Abbot. Our proposals involve extensive refurbishment and environmental improvements to the redundant Grade II listed building next to Tuckers Maltings.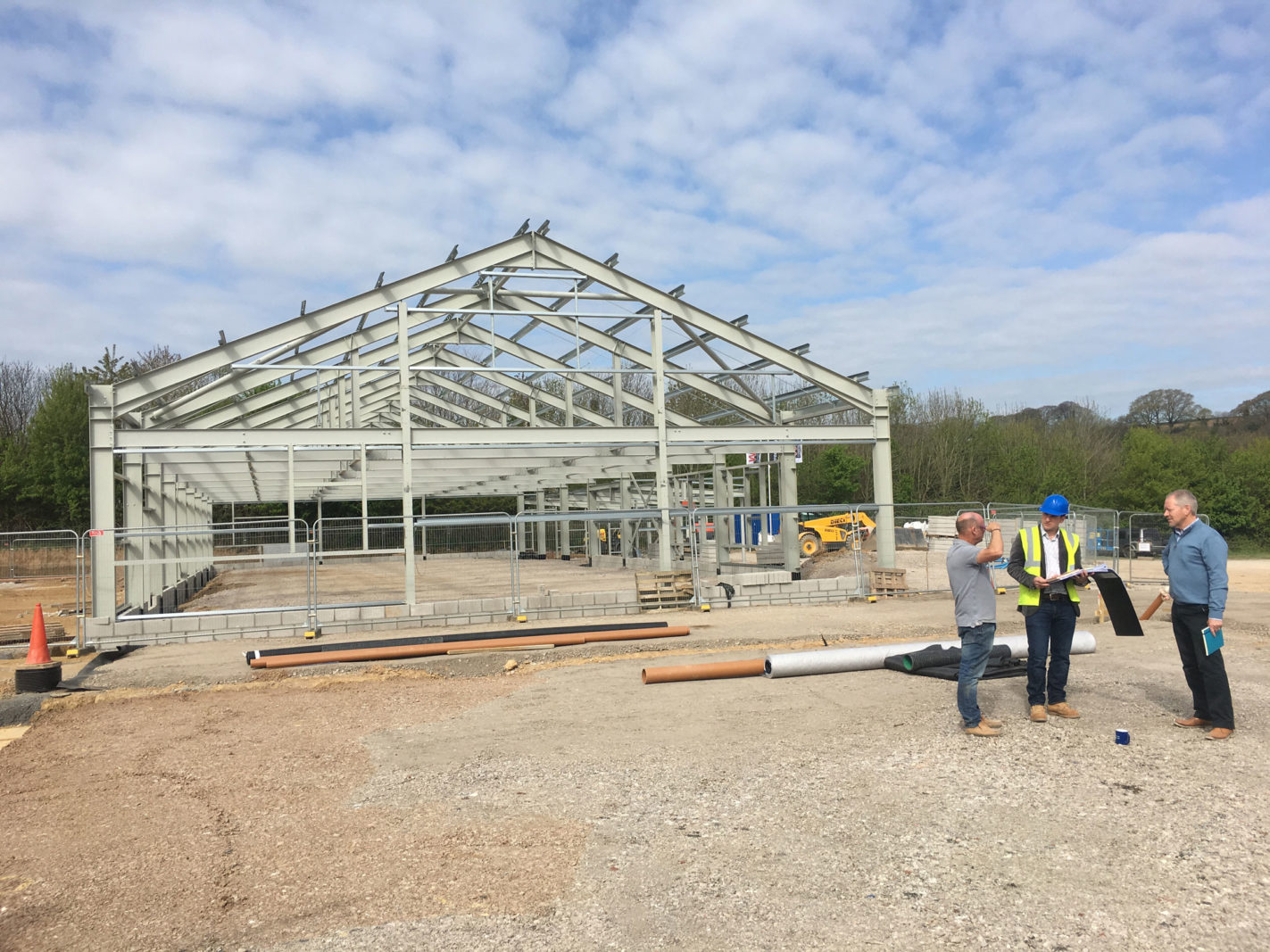 23.02.2017
Endsleigh starts on site
Located 10 miles outside of Plymouth next to Endsleigh Garden Centre, our scheme for a new veterinary practice, Gun room and Owens coffee headquarters starts on site!
19.02.2017
Peak aboo wins planning consent
Our scheme for a glazed timber framed extension to a holiday let property in Sidmouth wins Planning approval. The design exploits dramatic view of the sea and into the woodland context.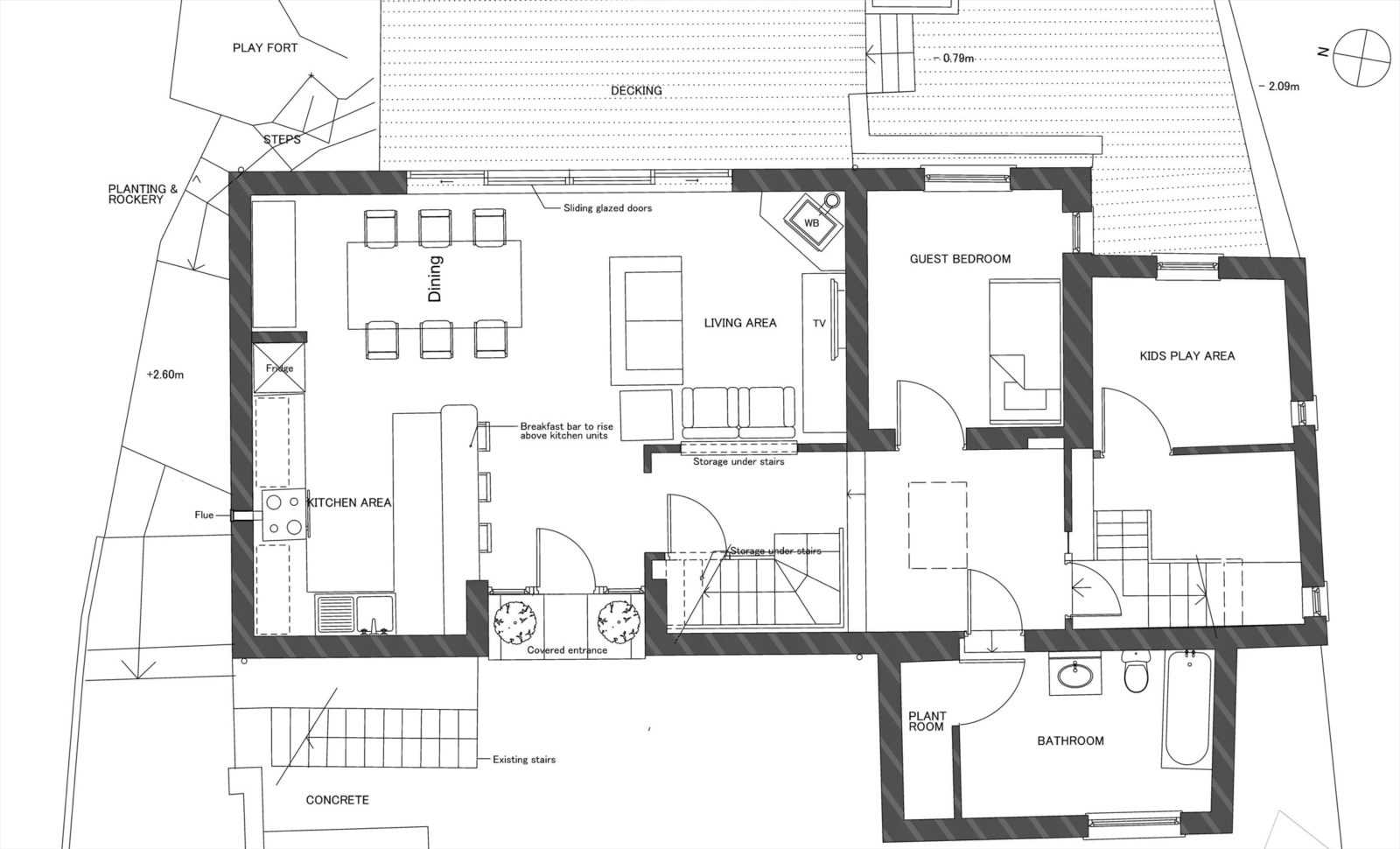 11.02.2017
Little Cottage wins planning consent
Our scheme for a extensive remodelling and refurbishment for a 3 bedroom residential property on the outskirts of Bovey Tracey wins planning approval.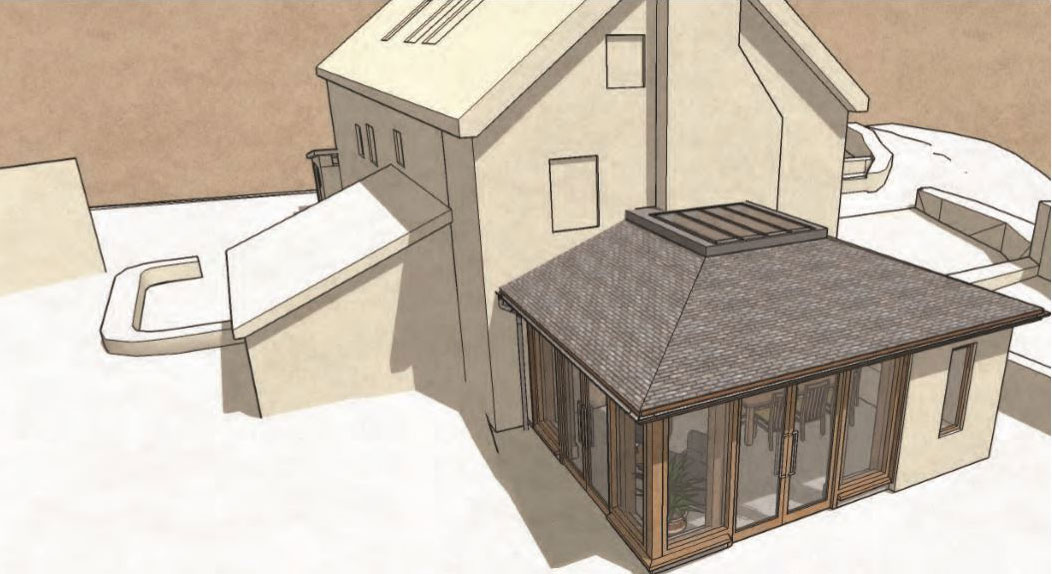 09.02.2017
Leigh House submitted for Planning
Leigh house extension proposals are submitted to DNP for planning approval. The scheme provides additional kitchen accommodation with visual and physical link to the sites wonderfully managed gardens
03.02.2017
Slowpool wins Planning approval
Our scheme for a new build residential outhouse with garage accommodation in the wooded area on the outskirts of Honiton wins planning approval.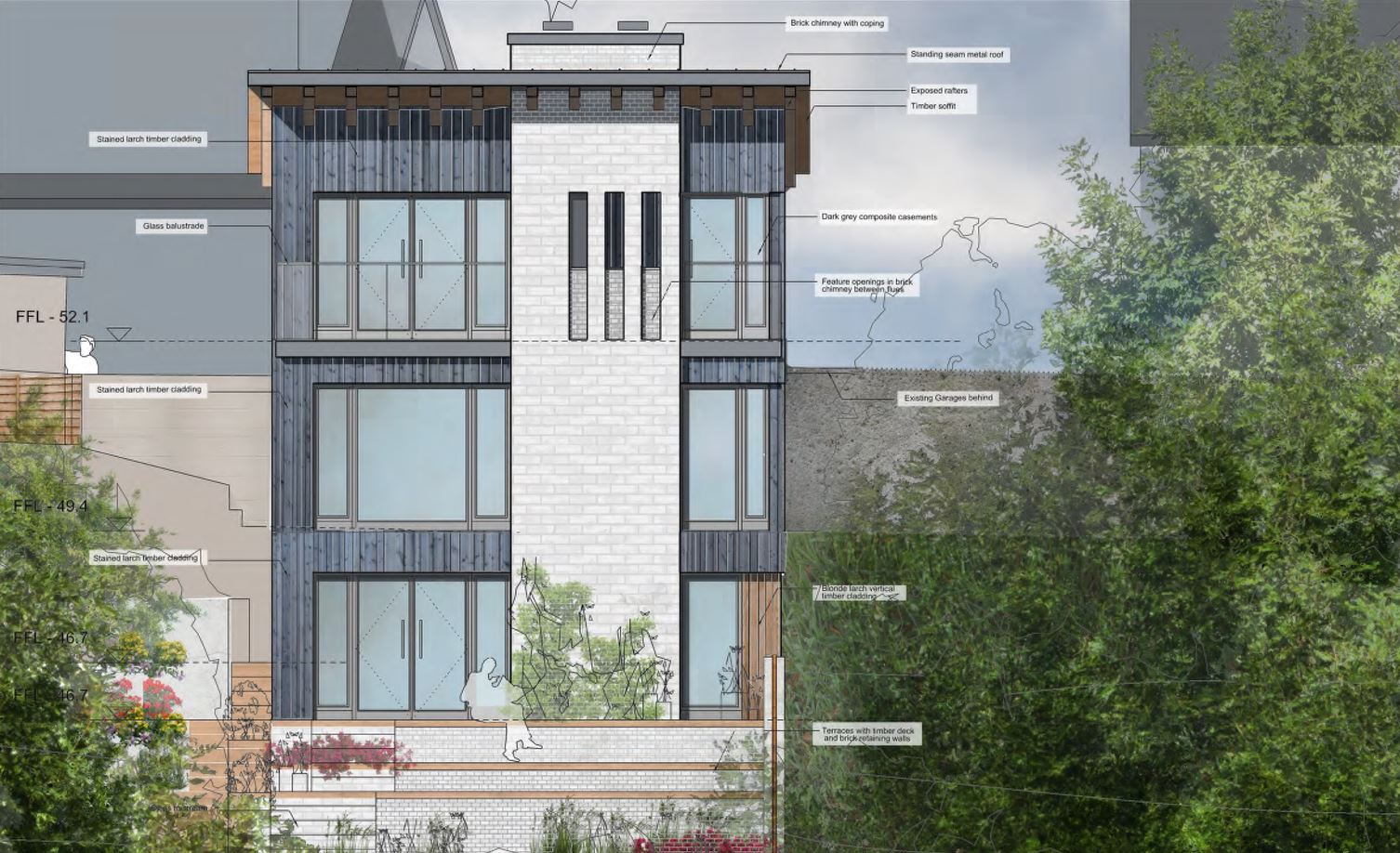 15.01.2017
Christina Park wins Planning Consent
Thanks to South Hams Planning Authority! despite some neighbourly resistance, our scheme for an environmentally driven design for a new house at Christina Park wins Planning approval. The scheme was presented at committee meeting and its approval will hopefully prompt much needed redevelopment of a rundown set of garages and scrubland with much needed family housing.
05.12.2016
Lympstone wins best new Sunday Hotel award 2016
We are delighted to confirm that Lympstone Manor has won the Sunday Times award for best new hotel!
14.11.2016
The Dell wins Planning consent
Our Grade II listed building project at the Dell in Ashburton wins Listed Building / Planning Approval. Technical design progresses at pace!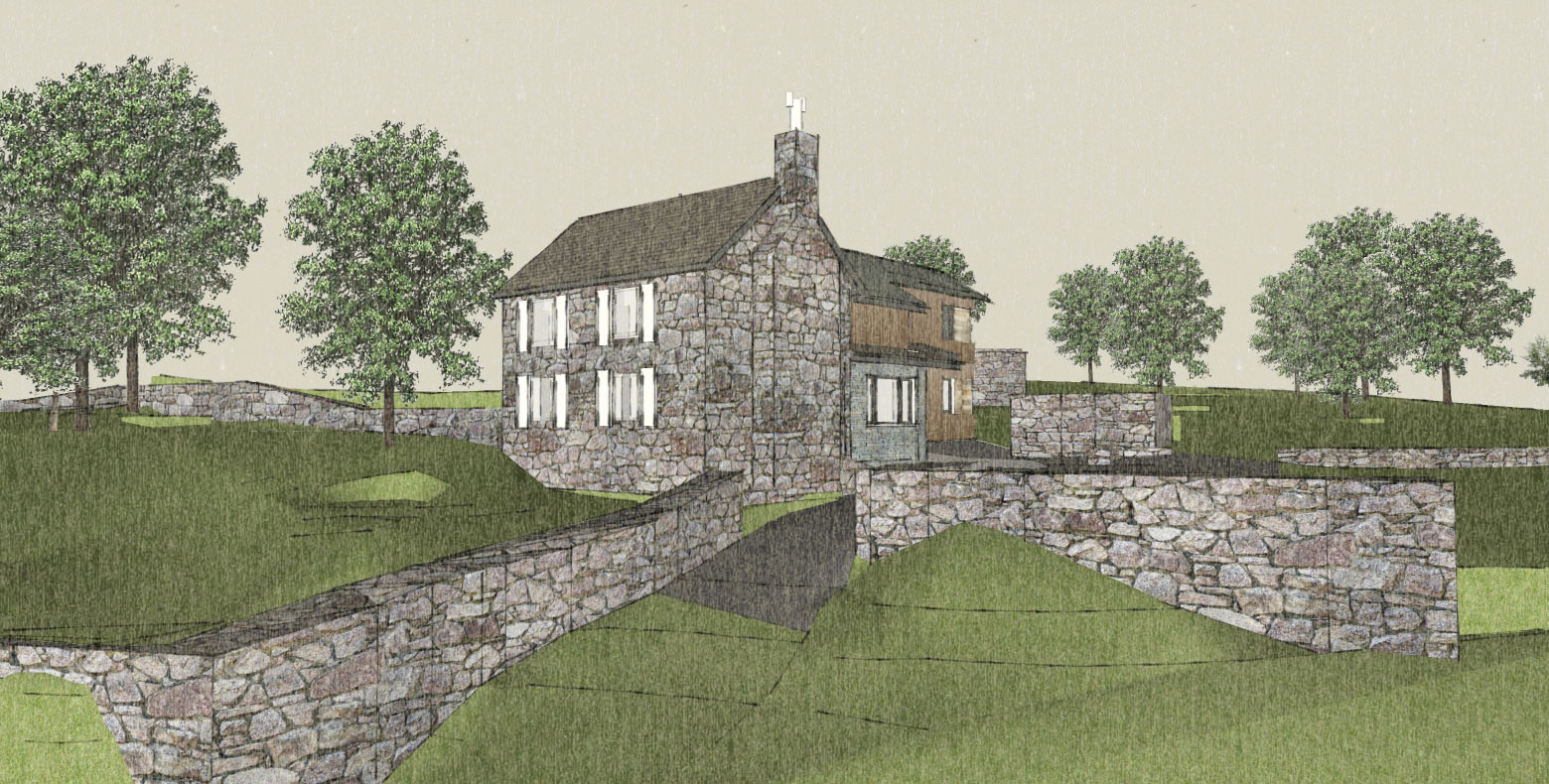 08.11.2016
Blissmoor receives Planning consent
Located in the heart of deepest Dartmoor, our refurbishment and extension of an old mining captain's cottage achieves Planning consent. We have worked constructively with Dartmoor National Park to arrive at an agreeable creative solution to meet the new lifestyle requirements of our client.
01.11.2016
Robin Willis born!
Huge congratulations to Adam and his family following the safe arrival of their second boy!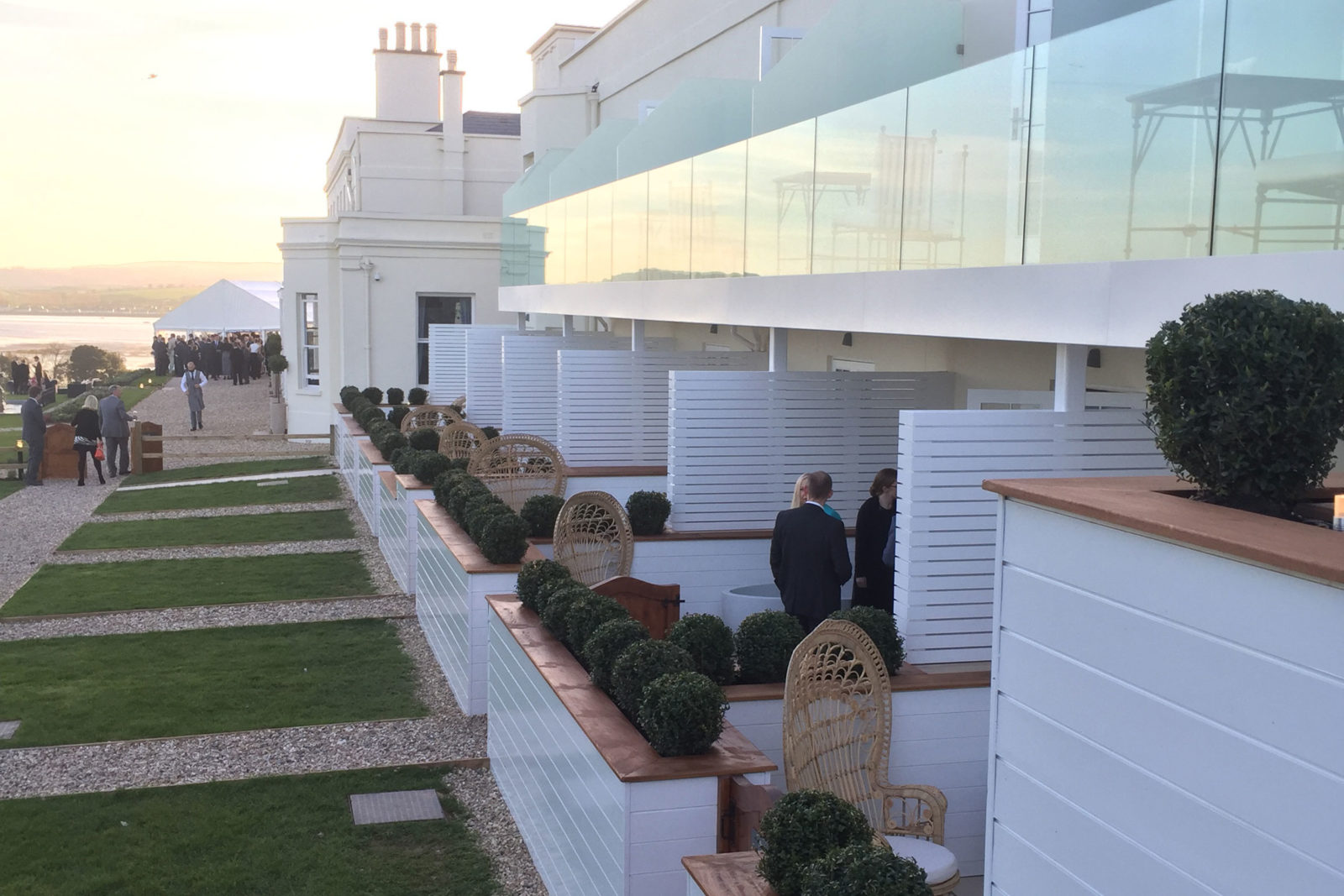 17.10.2016
Lympstone nears completion on site.
Lympstone Manor Construction continues at pace! Completed elements include the maintenance building, Staff operations building and staff accommodation.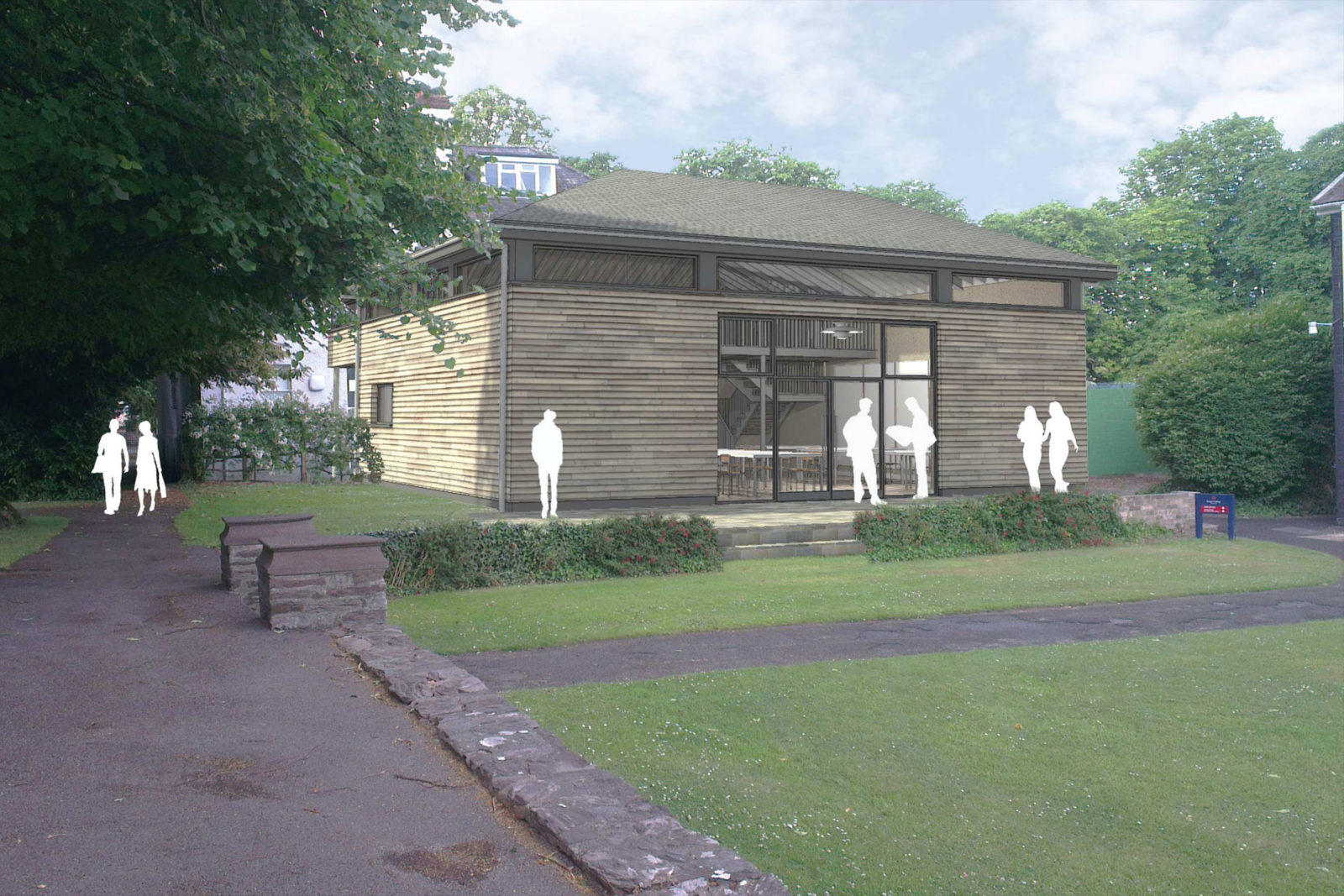 16.09.2016
Kings College Arts Building in Taunton completed
Following our competition win in October 2015, we are delighted to announce the new Arts building at Kings college is completed. The staff and student are enjoying their new learning environment. The building was officially opened by local artist Michael Brennand-Wood, and is to be known as the 'Silvermead Studio'.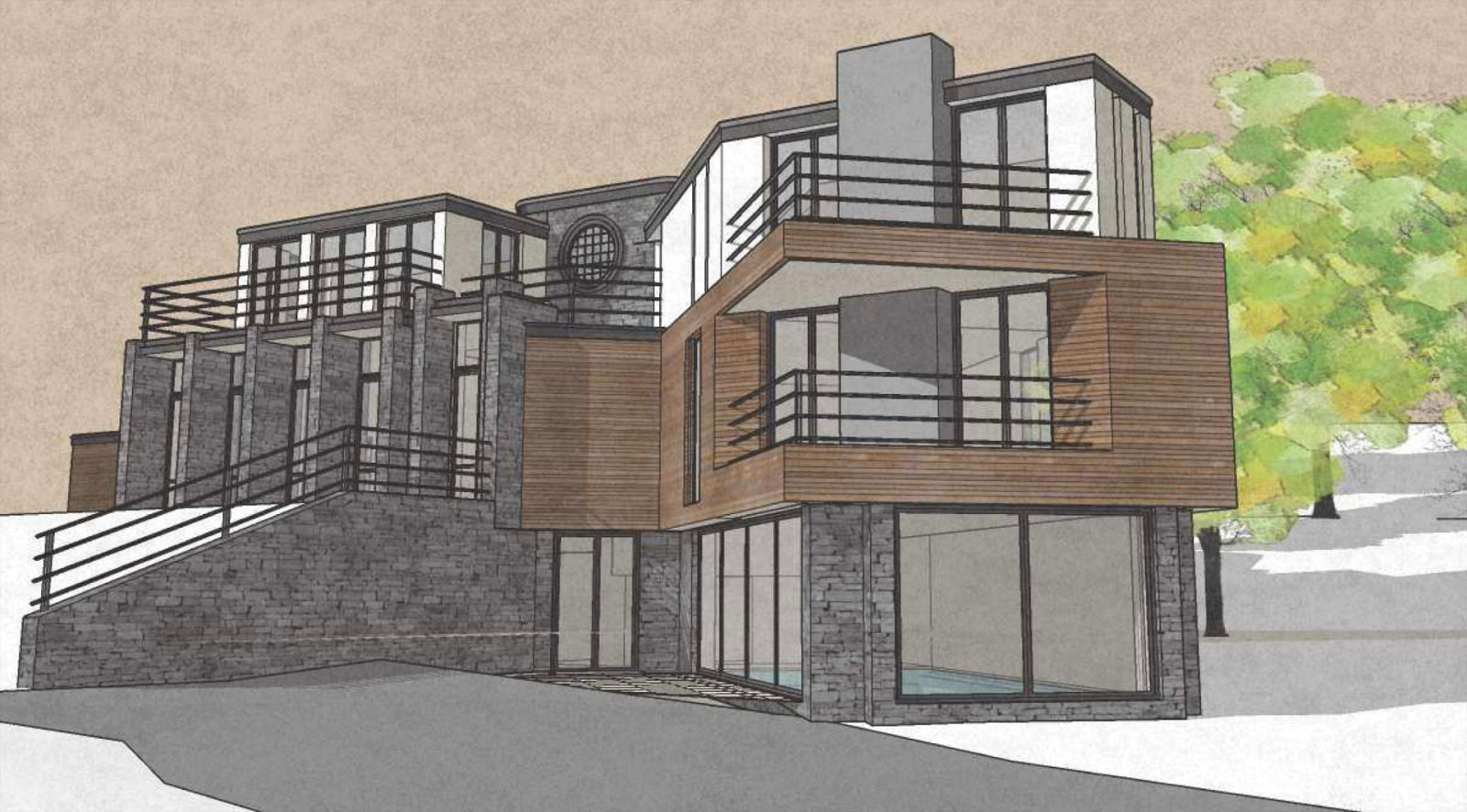 06.09.2016
RSA engaged to design cost efficiencies to new build house at Furze Park.
Working with London based Interior Designer John Minshaw, we are commissioned to work up value engineering options for a new build house on the outskirts of Lowe in Cornwall. The new build house is located in a wonderful site with elevated views to the sea.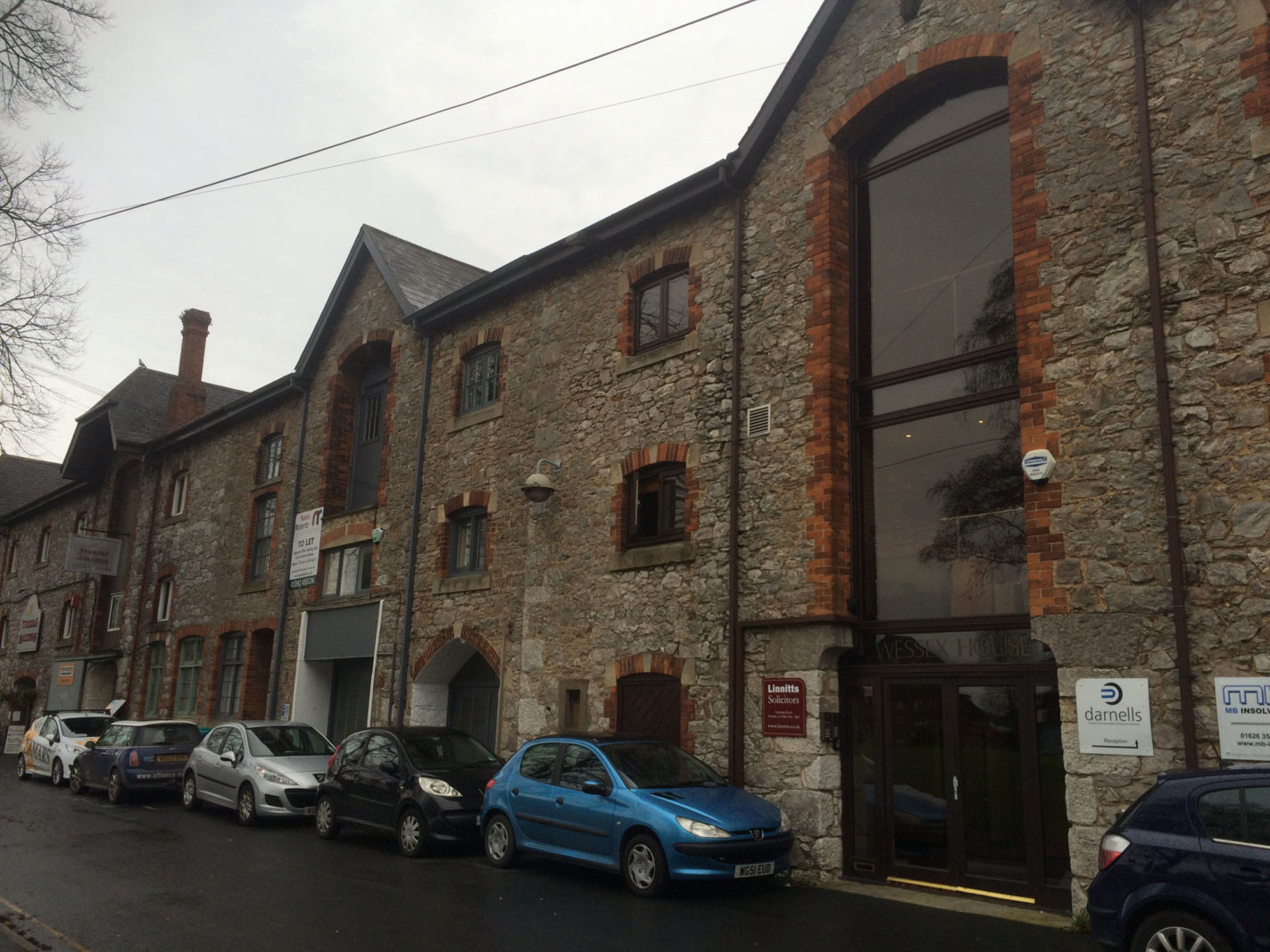 02.09.2016
Darnell's submitted for Listed Building consent
RSA have worked with Darnell's accountancy and Alliance Build Company to develop proposals to refurbish their offices in Newton Abbot. Listed Building Application is submitted to Teignbridge Planning Authority.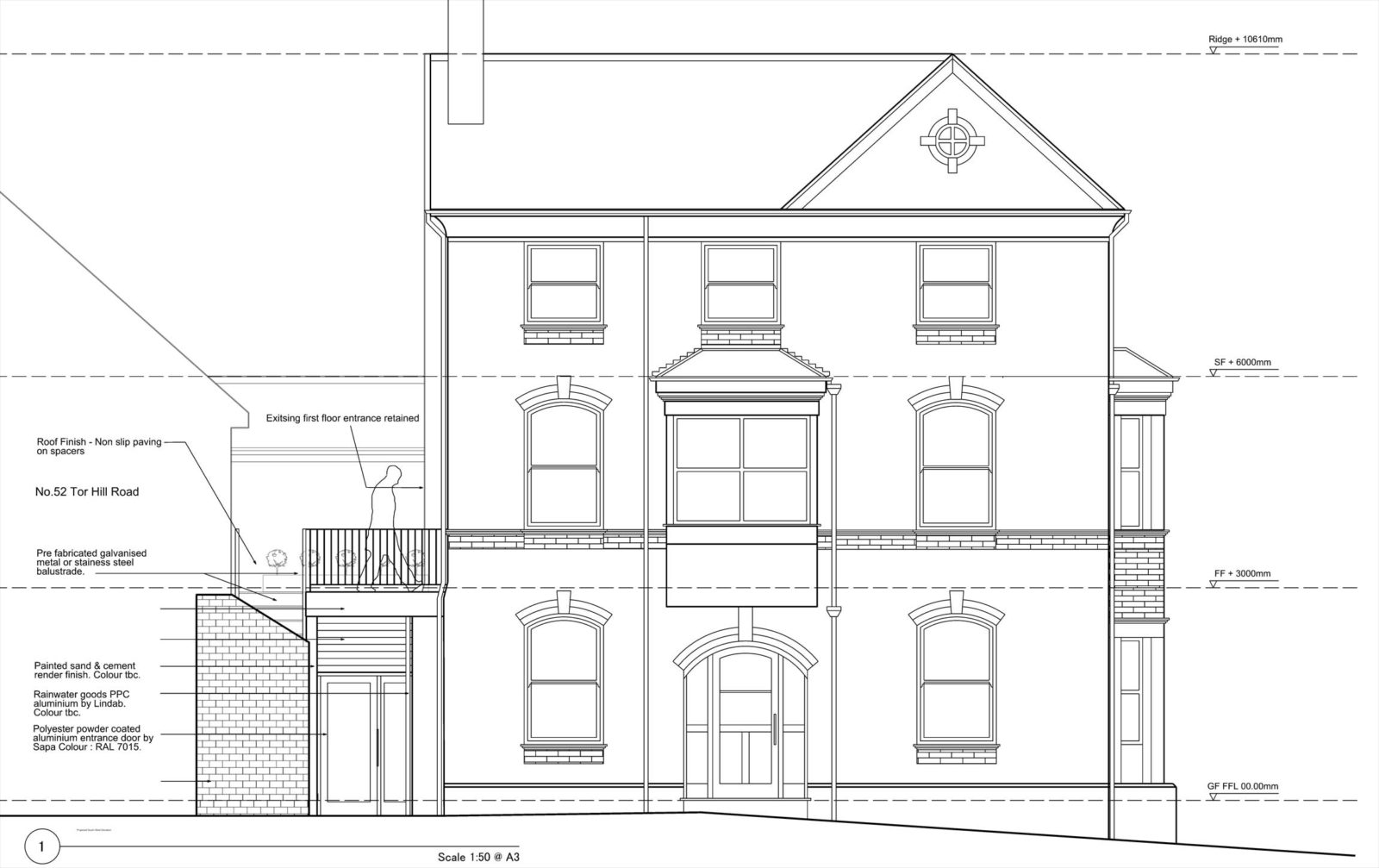 25.08.2016
RSA commissioned to design new Quaker building Torquay
As an exciting development with the completion of Ashburton Quaker Building, RSA have been commissioned by The Local Quaker Group to design 2 new Quaker meeting houses in Torquay and Totnes.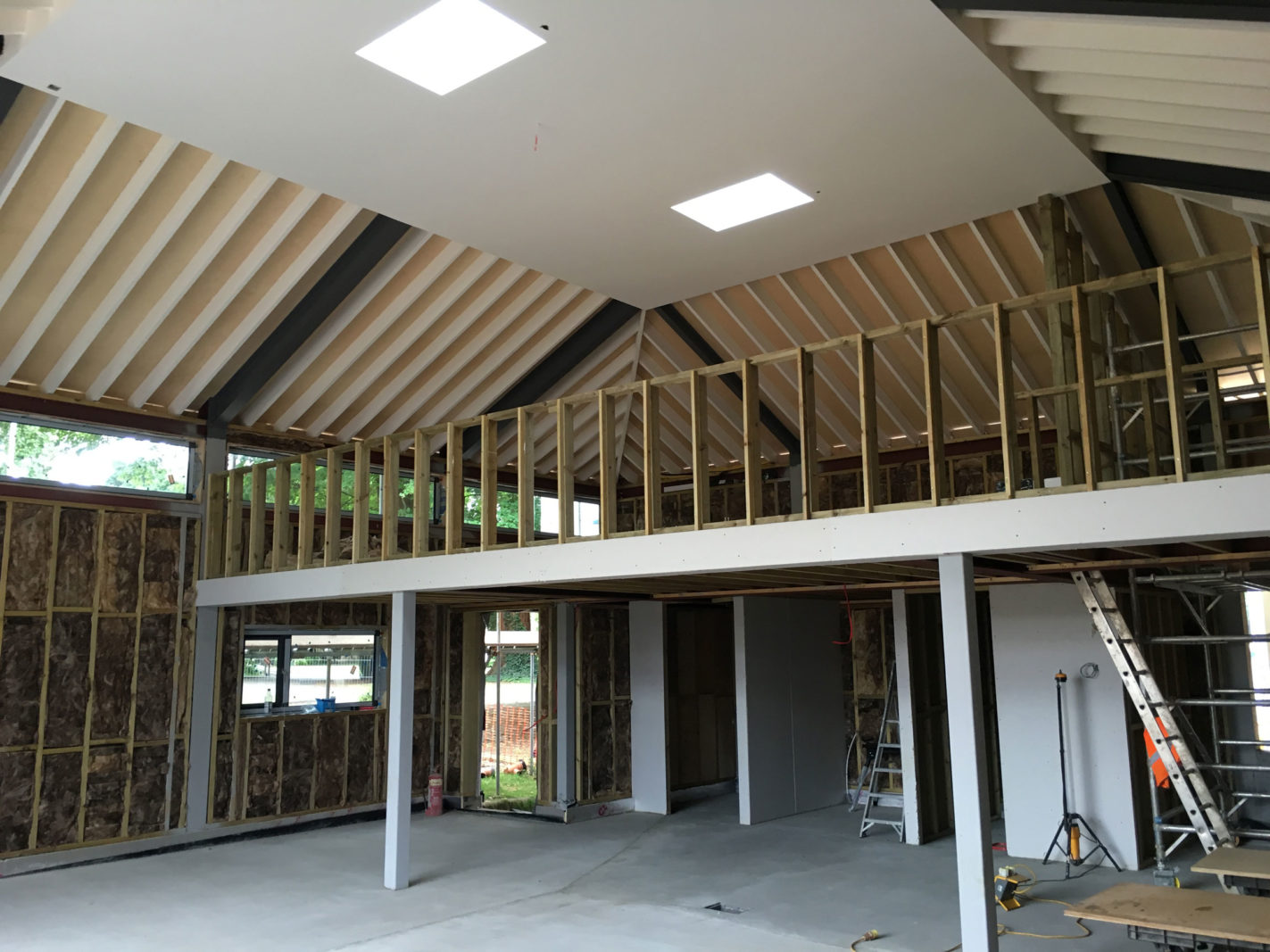 10.08.2016
Kings College Taunton nears completion on site
Our new build arts building nears completion on site. We are enjoying working with Qube Construction.
13.07.2016
Ongoing work discharging Planning Conditions on Lympstone Manor hotel and restaurant.
We are busy responding to Contractor enquires, visiting site and providing creative solutions to challenging construction issues on the Grade II listed Lympstone manor project. Our work continues in working with EDDC in clearing planning Conditions.
05.07.2016
Alex Wightman joins RSA
We are delighted to confirm our employment of Alex Wightman. A talented and creatively driven talent who has a passion for natural materials and their use in buildings.
19.06.2016
Lewis Brown Joins RSA
As our workload expands, we are delighted to confirm our employment of Lewis Brown. Lewis is halfway through his Architectural training at UWE.
19.06.2016
Retallick Proposals
RSA submit design proposals for the redevelopment of Retallick Holiday Park in Cornwall. Our designs involve the remodelling of the restaurant and bar spaces and general improvements of the servicing and movement / wayfinding of the building.
19.05.2016
Eric Huxley Sawers born – 22.05.17
Our youngest member of the team! Eric was born at a stout weight of 8Ib. He will on the drawing boards in no time.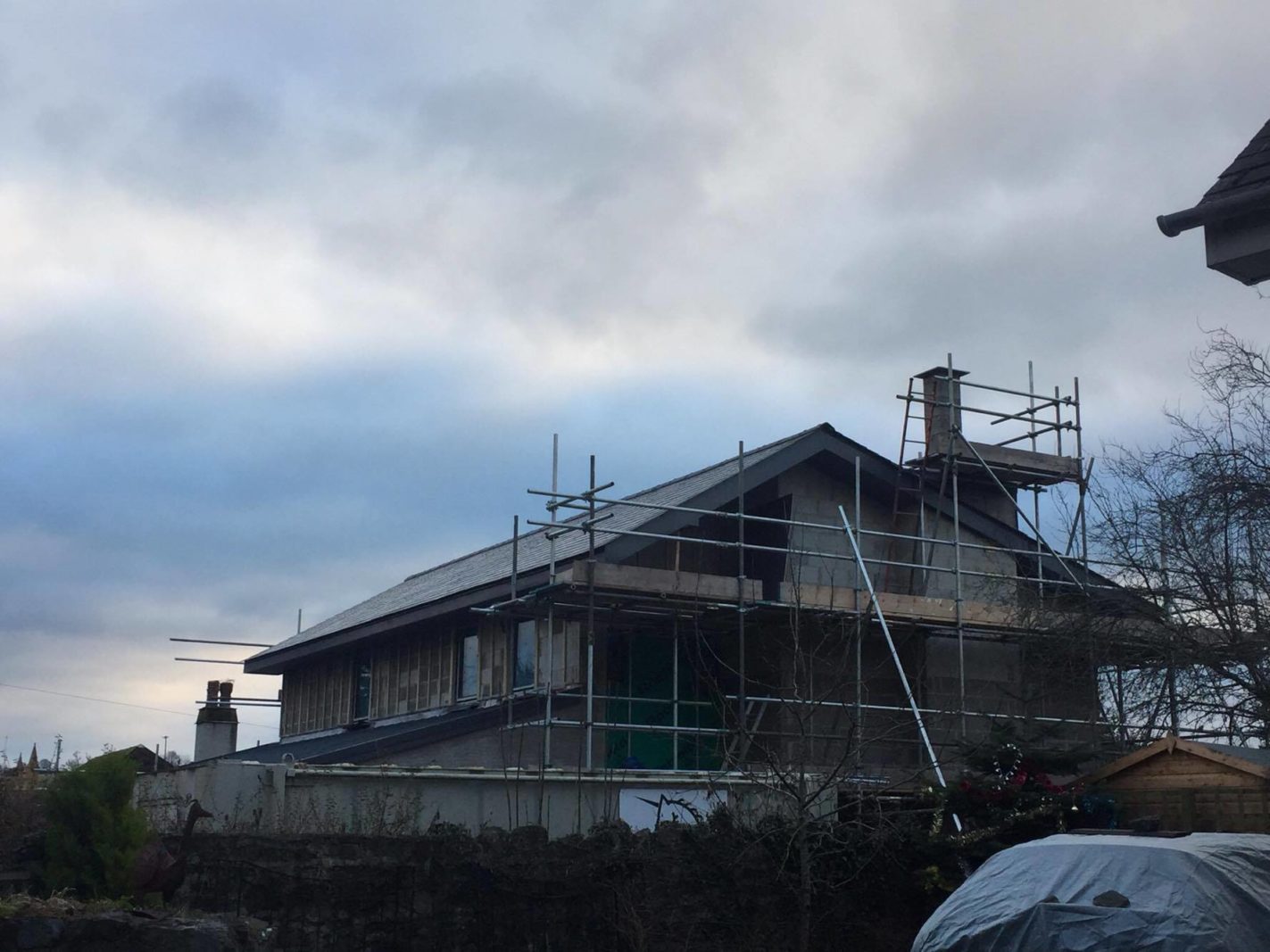 19.05.2016
Construction of Orchard Lea continues well on site
Our new build house on Grange Road, Buckfast is progressing well. On time and on budget.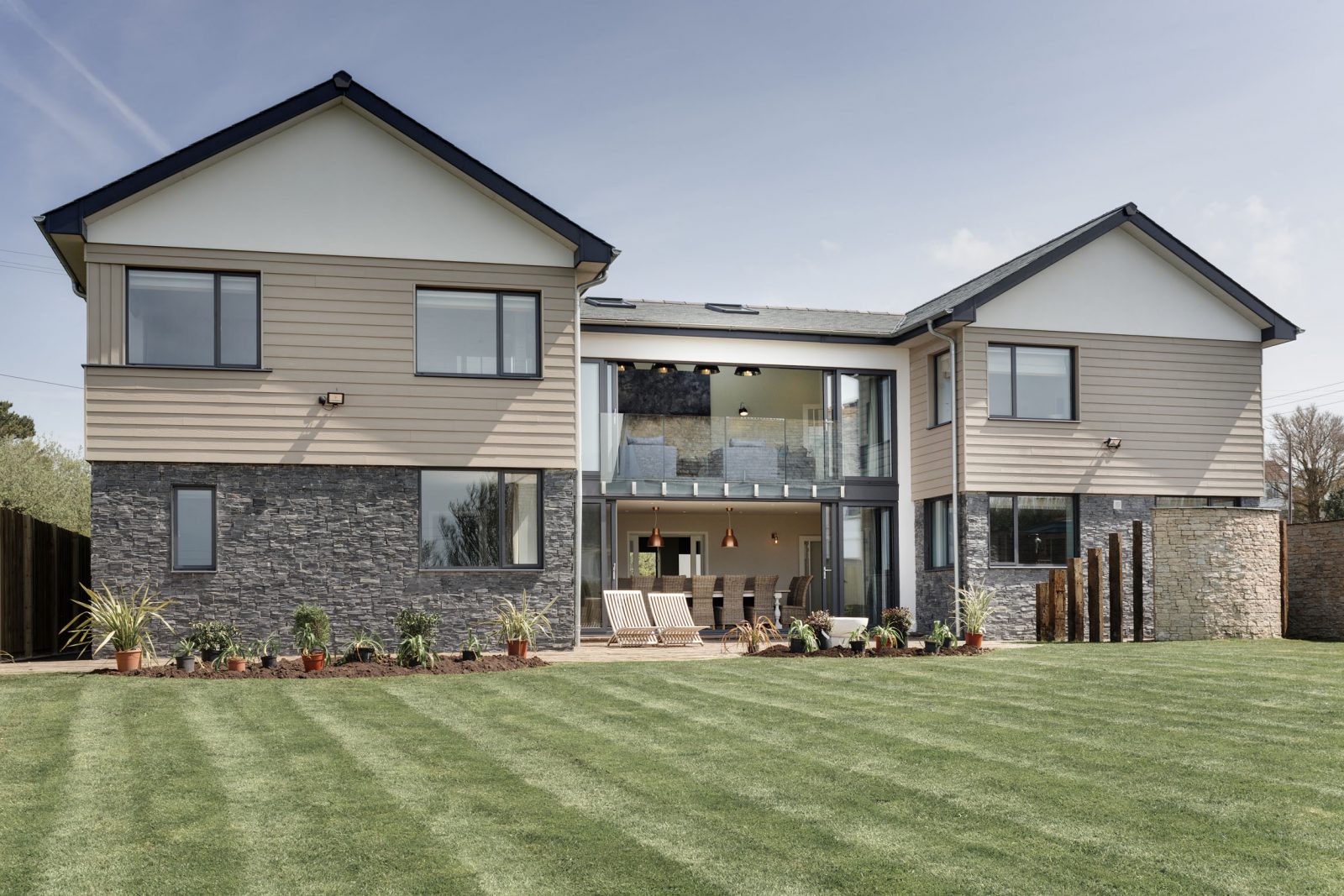 19.04.2016
Sea Mist, Treggurian completes on site
A fantastic conclusion to our project t Sea Mist, Treggurian for Watergate Bay Hotel. The building is completed and has been received well by the client, Will Ashworth and the local neighbours are delighted with the finished building.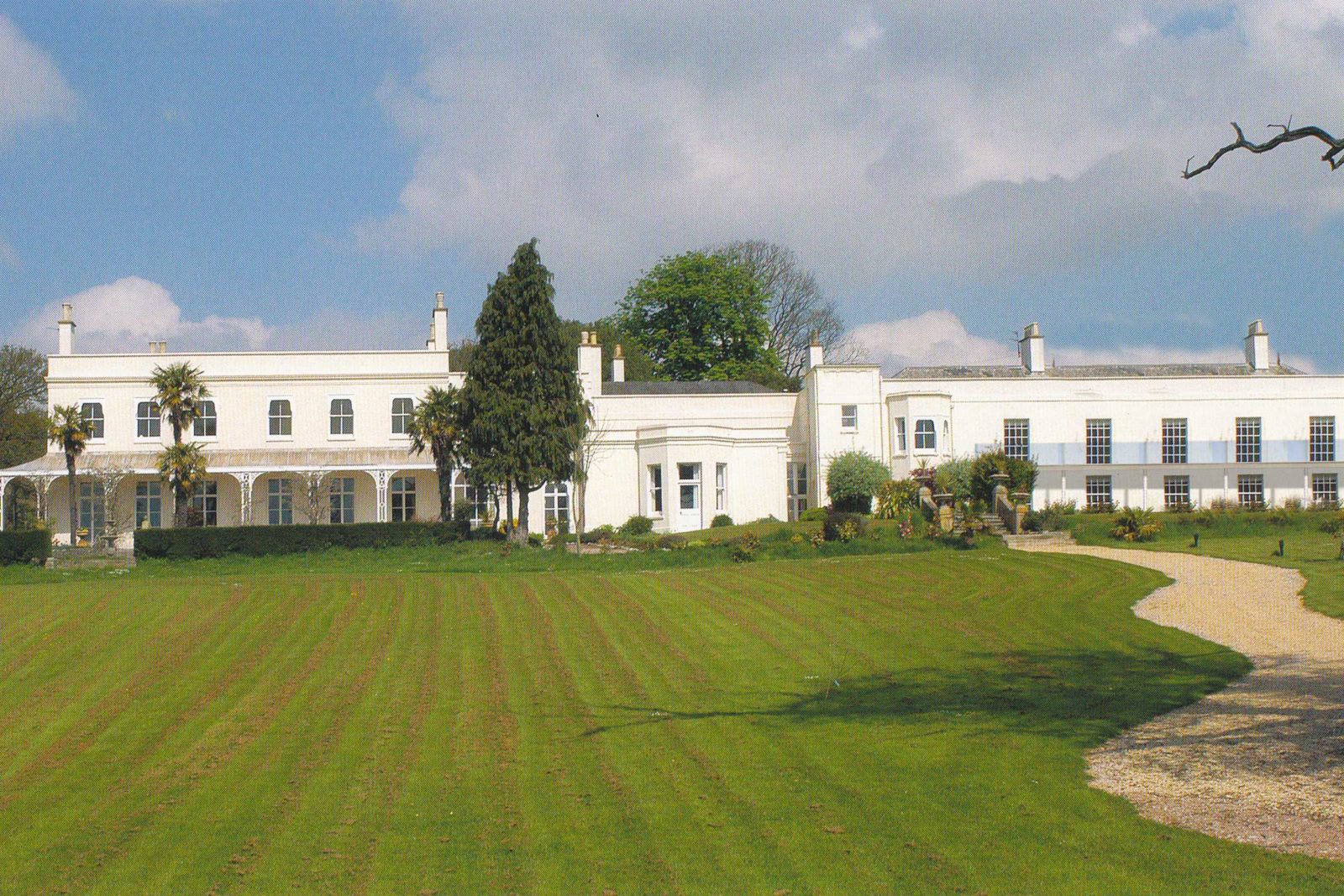 19.02.2016
Lympstone Manor wins Listed Building consent with immediate start on site
Lympstone Manor is awarded Listed Building consent and Planning approval for the remodelling and extension to the 21-bedroom hotel and restaurant. The project involves extension landscape improvements and additional accommodation includes a Maintenance building, staff operations building and staff accommodation.
19.02.2016
Adam Willis joins the team at RSA
We are pleased to confirm the arrival of our new employee Adam Willis. Adam will be primarily working on Lympstone Manor where his experience as a site based joiner will prove valuable in assisting the construction team with the project.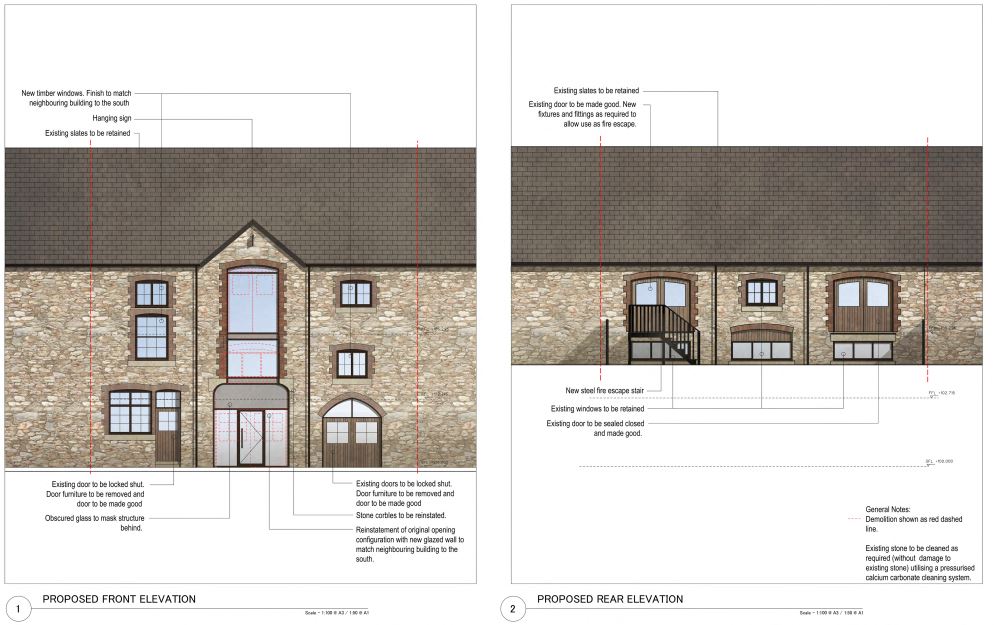 24.01.2016
RSA wins commission by Darnell's Accountancy.
RSA have won an exciting new commission to remodel the currently redundant offices at Darnell's accountancy offices next to Tuckers Malting Brewery in Newton Abbot. The building has an exciting.