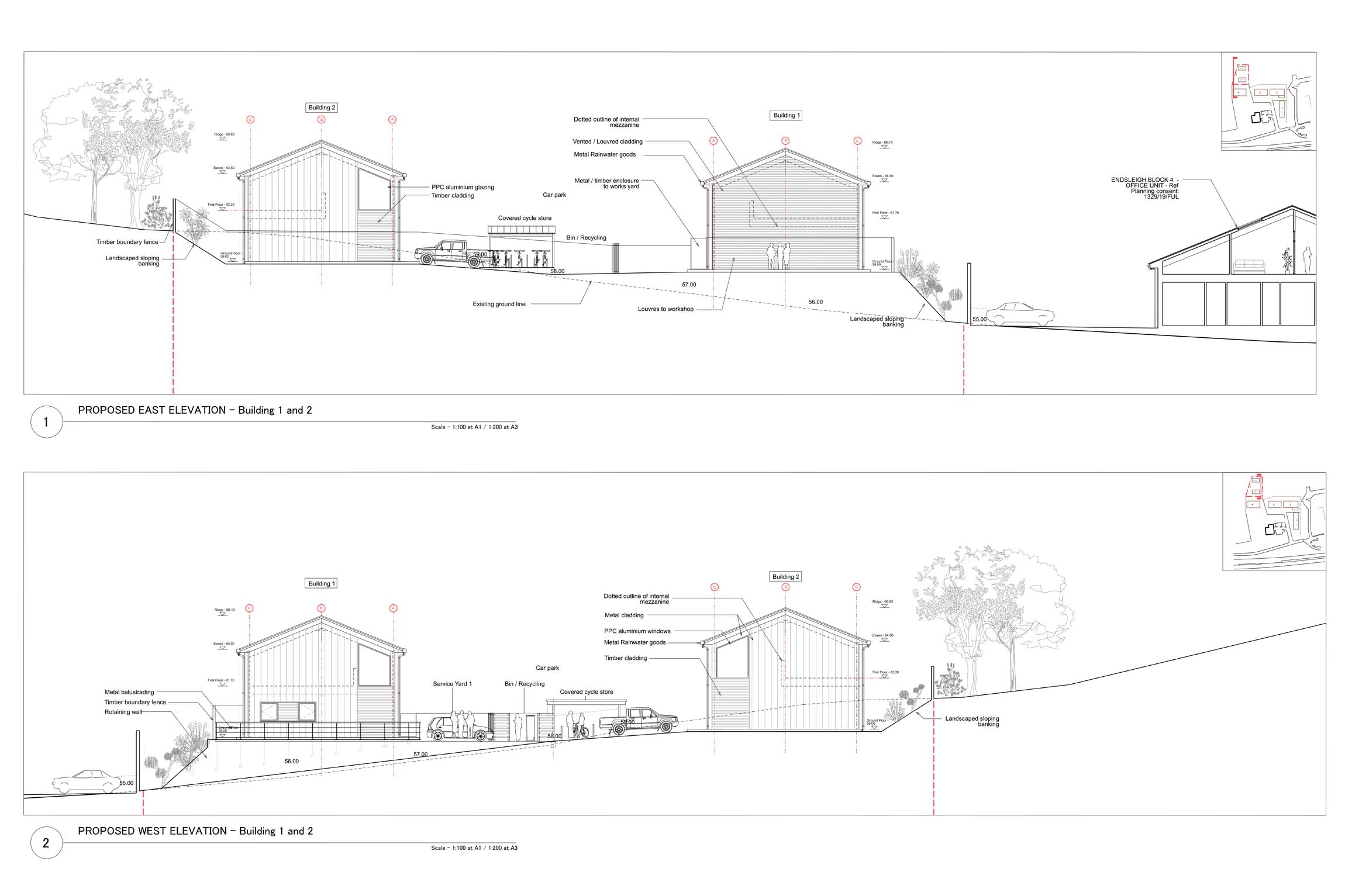 Wombat Cricket Headquarters – Endsleigh Park, Block 5
2 no. new operational and light industrial workshops
Project Brief
2 no. new operational and light industrial workshops are proposed which provide a new headquarters for local cricket bat makers, Wombat Cricket who have outgrown their current workshops, and are looking to build a custom premises to meet their needs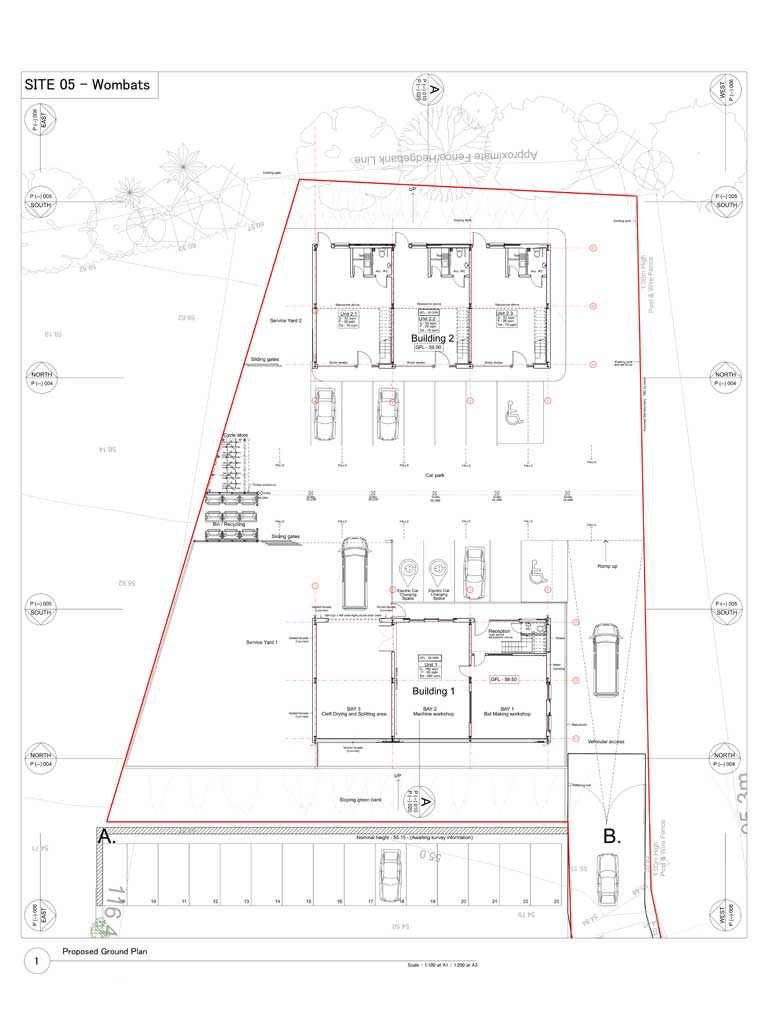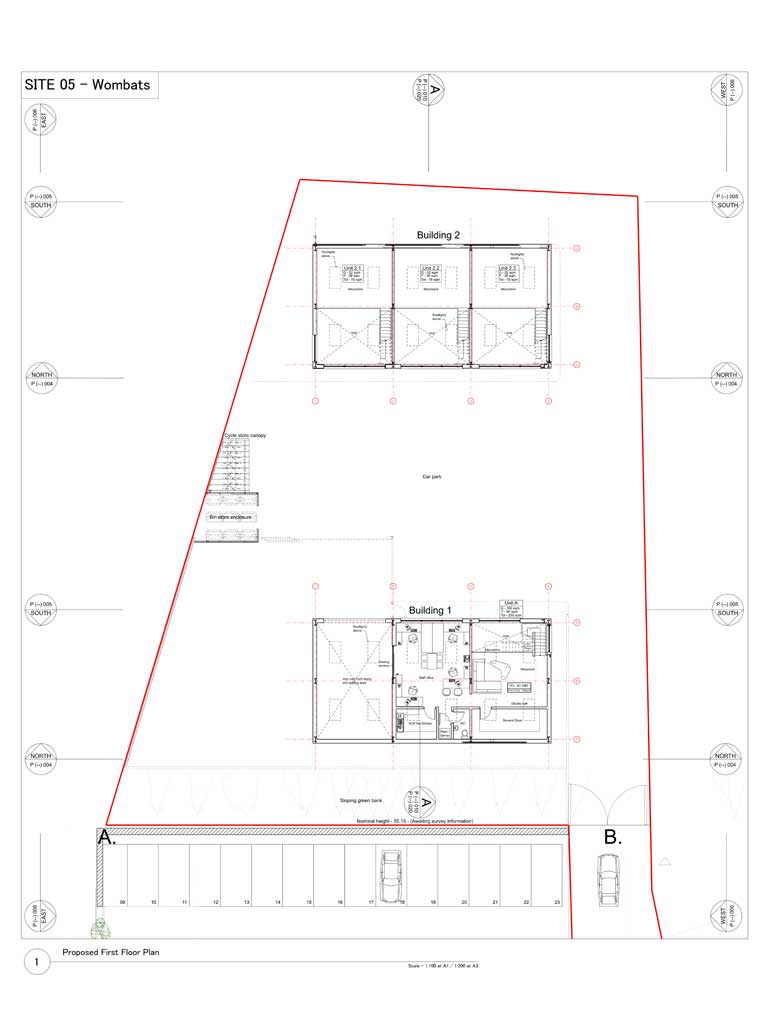 Project Detail
The commercial unit sits alongside 4 completed buildings designed by RSA which include a veterinary practice, a gunroom, Coffee wholesalers and commercial office.
Wombat Cricket bats are made using a sustainable process with zero waste manufacture principals.
They use traditional craft techniques coupled with the sustainable harvest and planting of English willow.
The high-quality finished product is sold internationally to players at all levels of the sport.
The proposals include 2 light industrial buildings are proposed, one for Wombats Cricket Bats as a manufacture space and as a head office. The other is to be split into three units for open rent to similar small scale / start-up businesses.
The steel framed, metal and timber clad appearance of the buildings align with the neighbouring completed buildings which offers a coherent sense of place with differing functions.