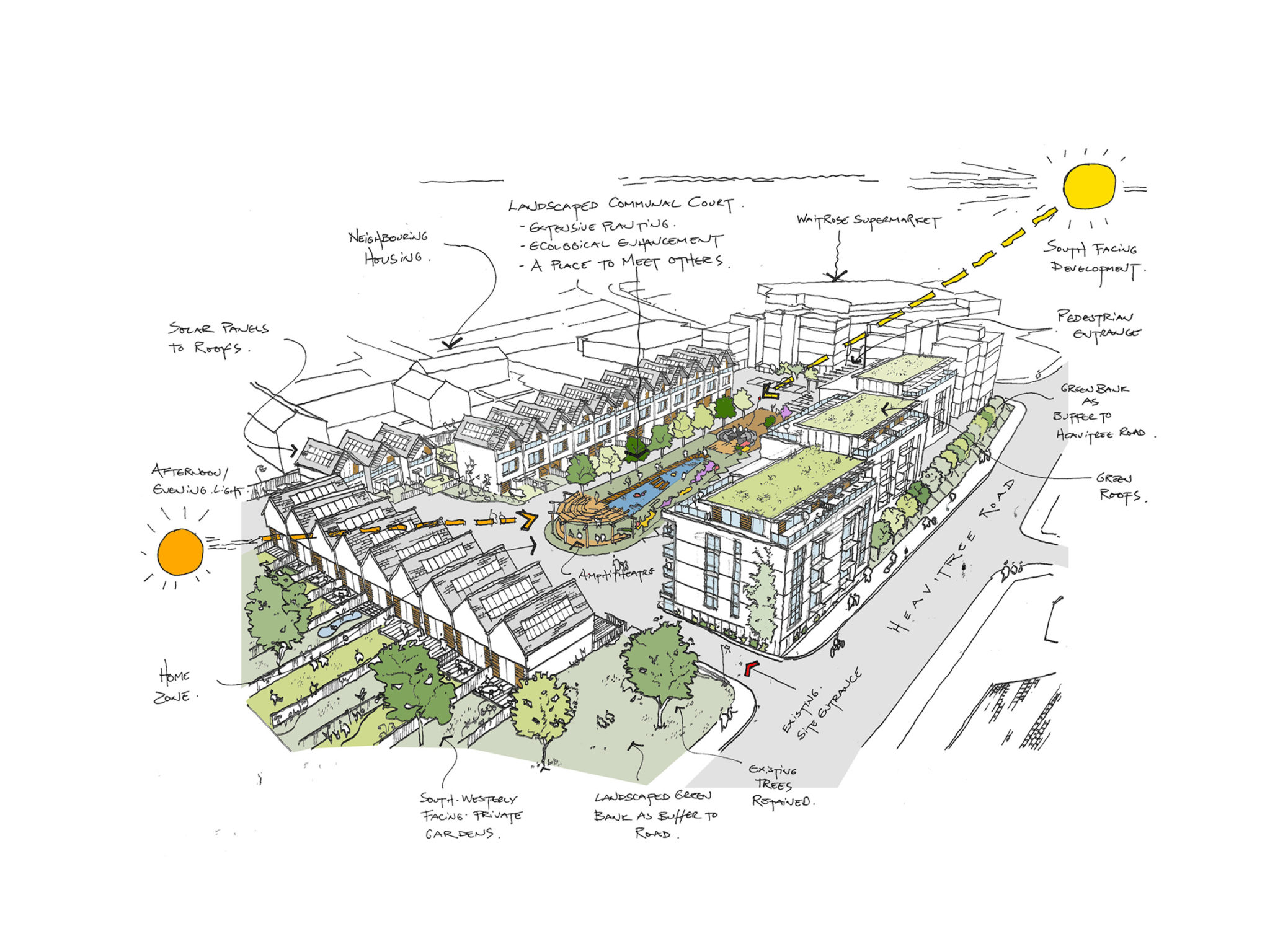 Heavitree Police Station
Concept proposal for 116 new residential units in the centre of Exeter
Project Brief
In winter 2018, RSA were invited by London & Devonshire Trust to produce a design for a new large housing project in the centre of Exeter.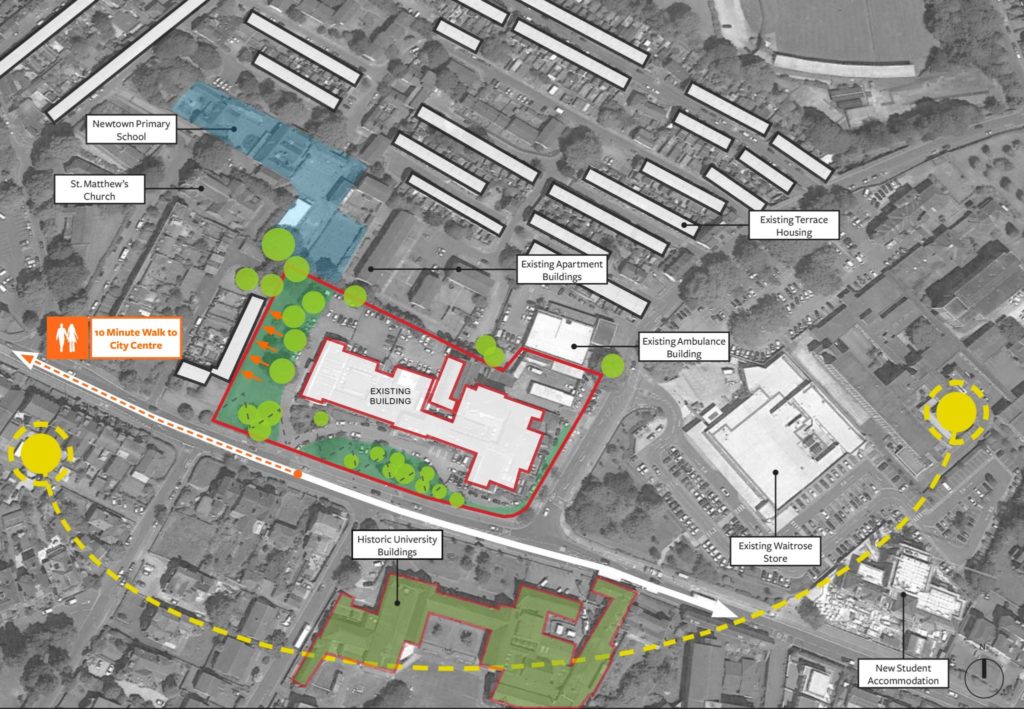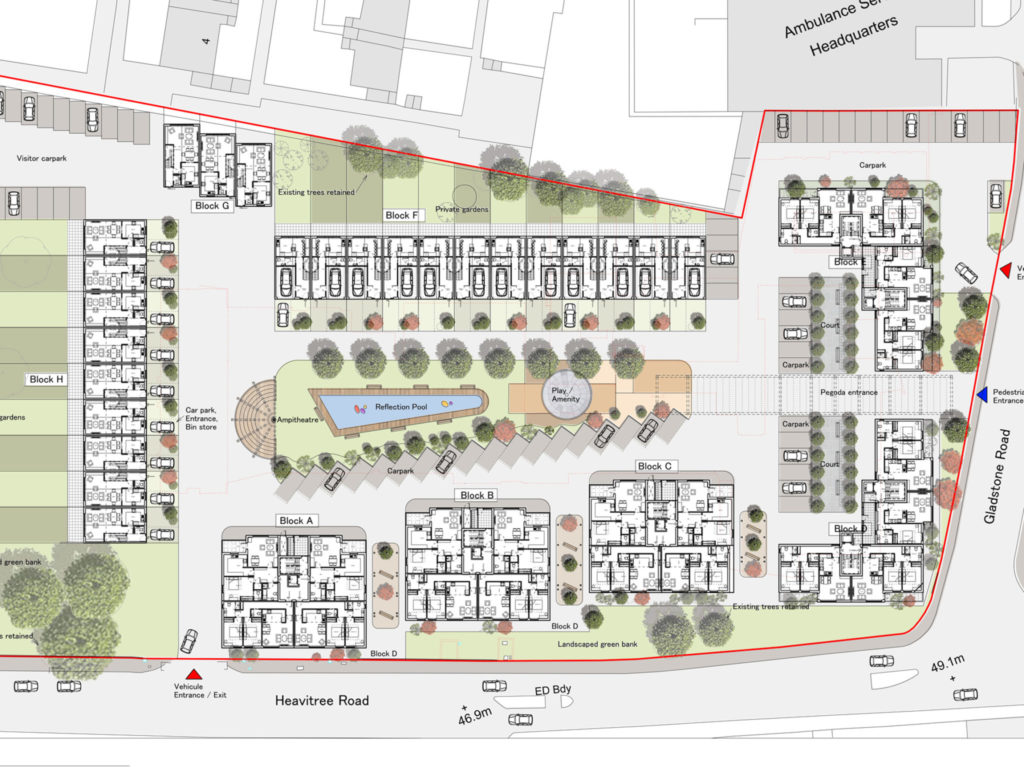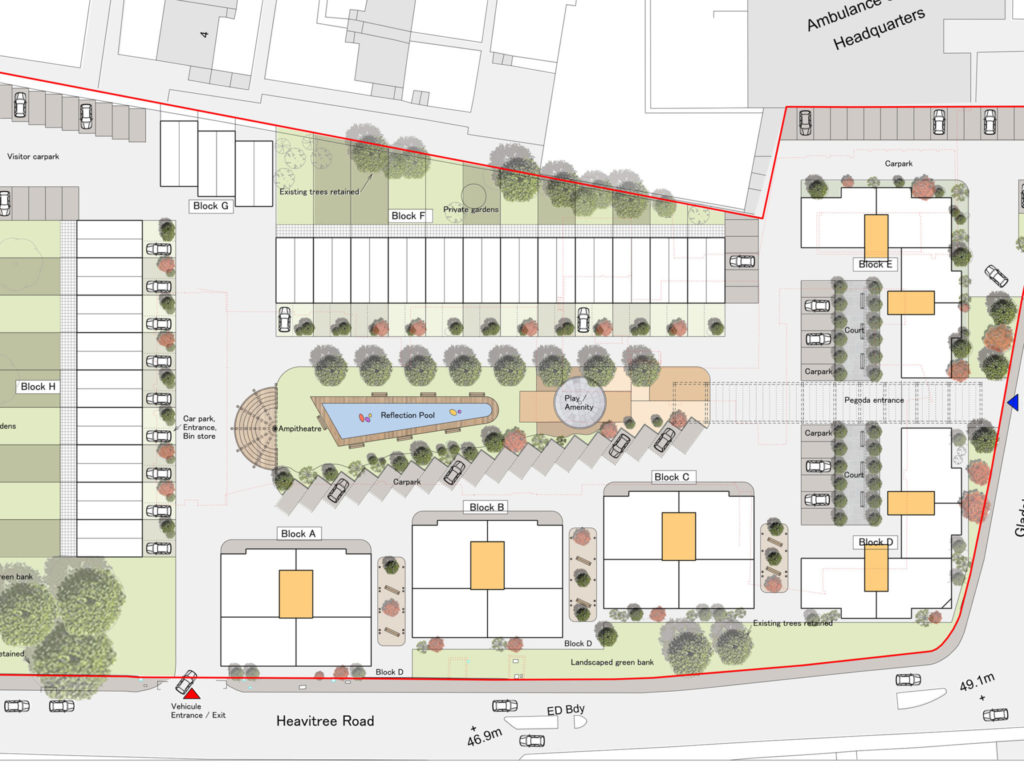 Project Detail
Our proposals include the provision of 116 new residential units as a replacement to the existing police station in Exeter. The layout has been designed to respond to the urban grain of the city, with a key focus being on the sensitivity of the Historical Context.
The master plan incorporates a central communal 'home-zone', with the ambition of enhancing Biodiversity of the site and maximising sustainable opportunities.
Our proposals aim to create a sense of place and of civic pride in the heart of Exeter City.