Christina Park
A modern, new build 3 storey, 4-bedroom residence
Project Brief
In January 2017, following 6 months of constructive dialogue with South Hams District Council, we secured planning consent for a new build 3 storey, 4-bedroom house on the outskirts of Totnes in Devon.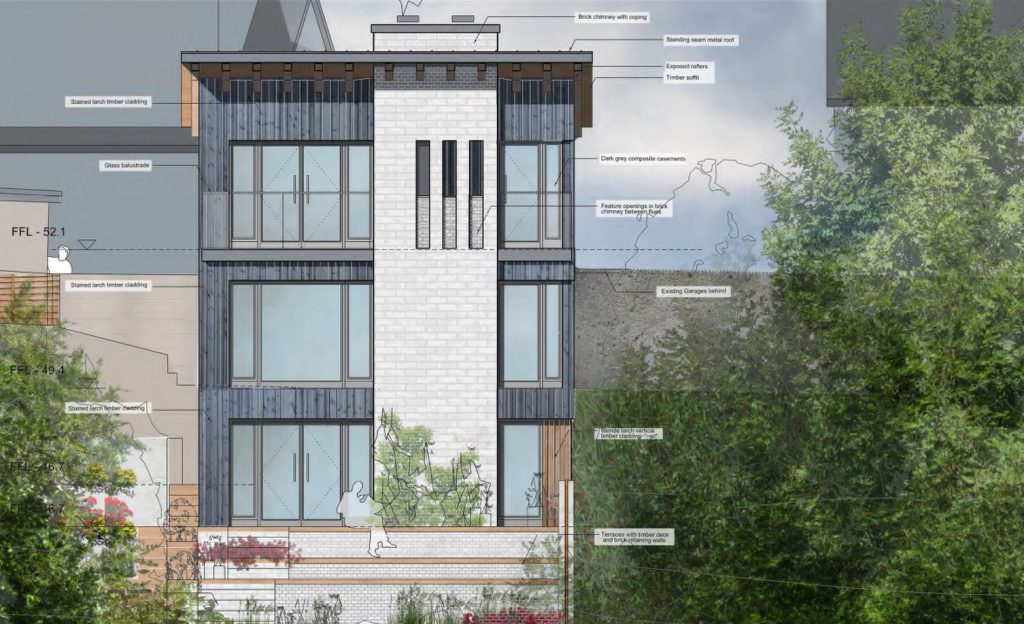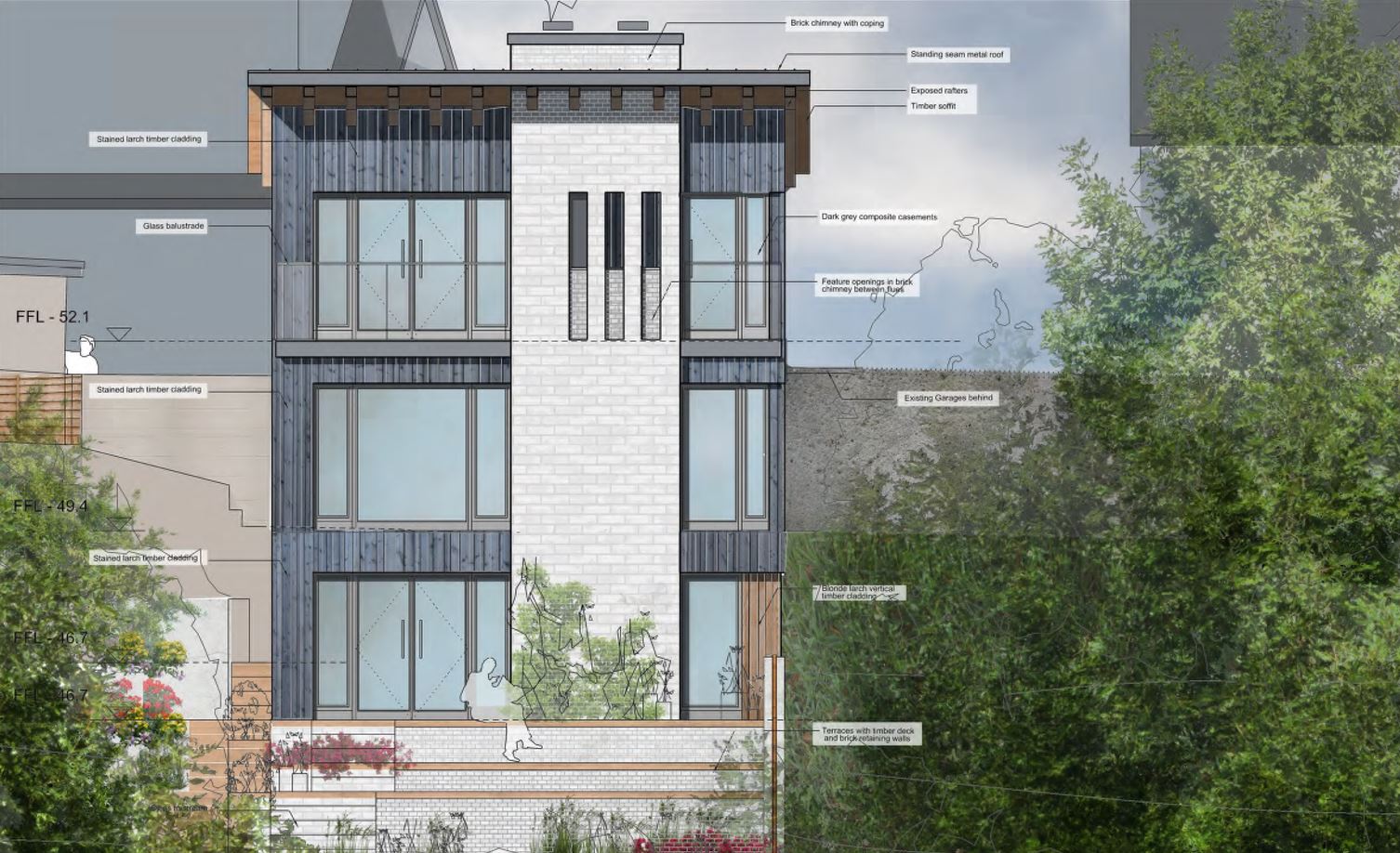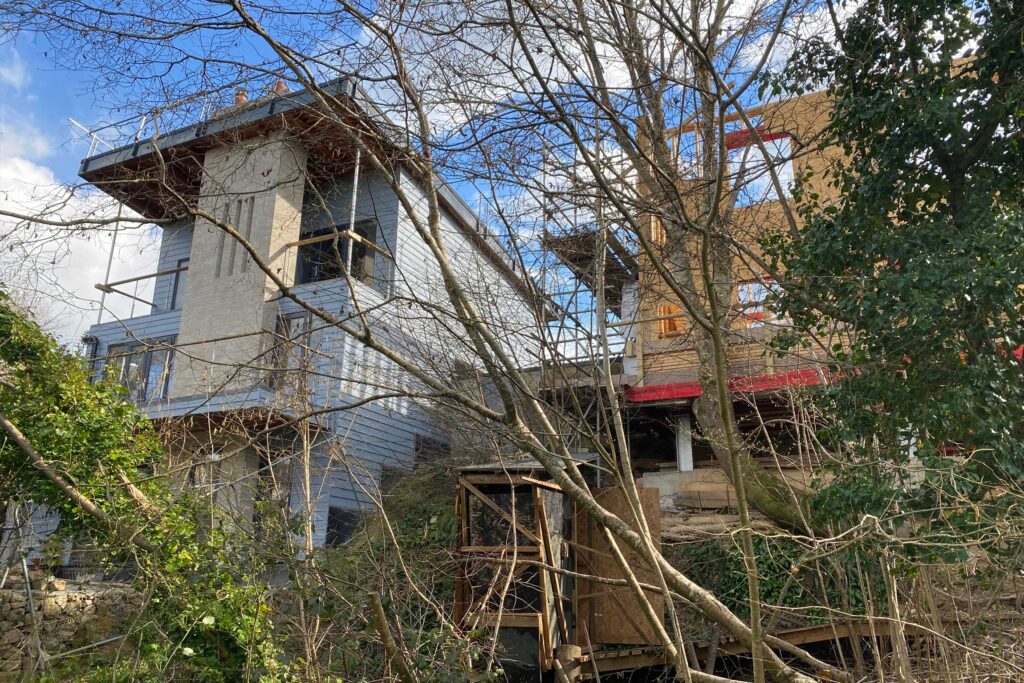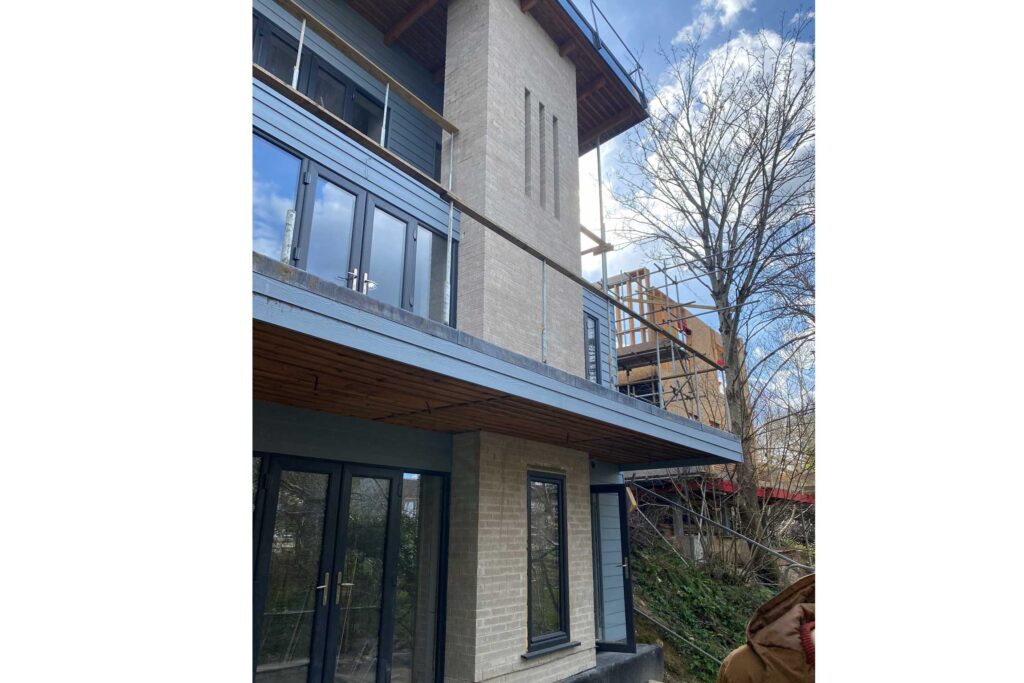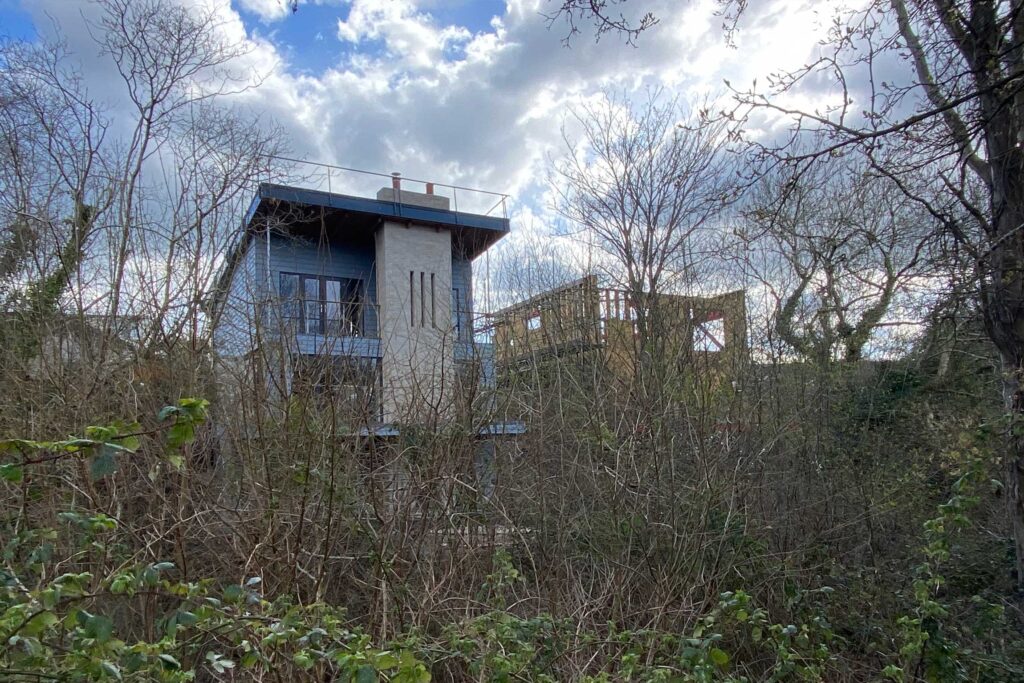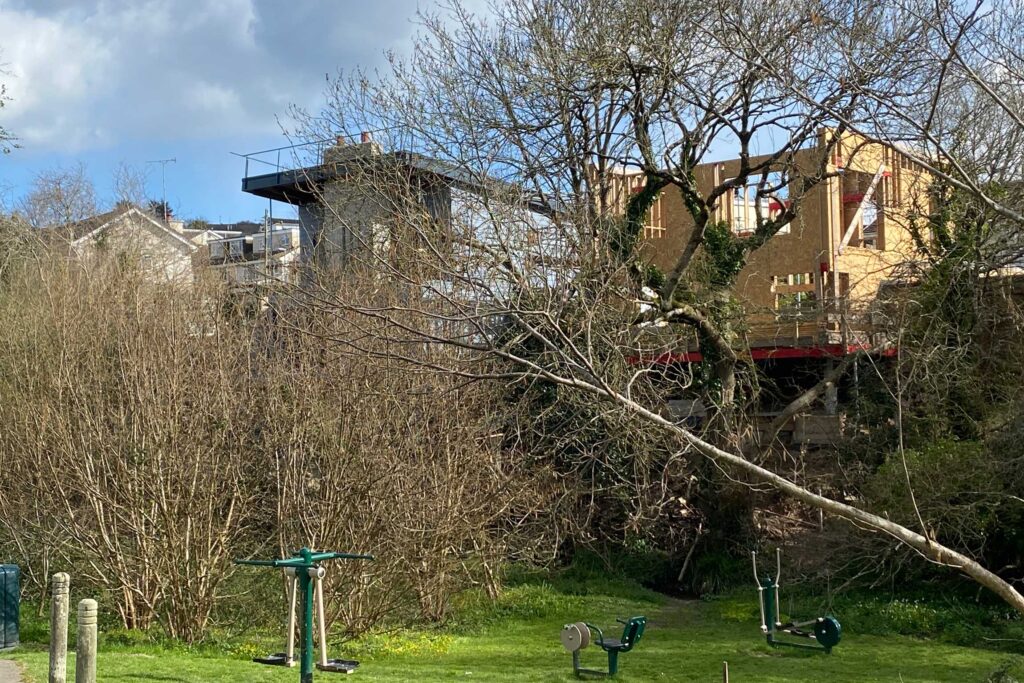 Project Detail
The building replaces 3 run down garage is located on a technically challenging sloping site which overlooks a local park and woodland.
The proposed building is unashamedly modern and will, we hope prompt the much-needed regeneration of the site.
The scheme offers a defensive 2 – storey entrance façade of modest scale which integrates with the adjacent properties.
The more private rear façade is 3 stories with extensive glazing and views into the woodland and park beyond.
The stepped plan works with the sloping site and leads down to a delightful brook. Much care has been taken to ensure the ecological qualities of the site are preserved and enhanced.
The project offers extensive environmental credentials with enhanced u-values, high levels of offsite construction (borne out of the challenging site access conditions), and sustainable heating and servicing strategy.
The project is currently at RIBA stage 4 – Technical Design and we are optimistic the project will be on site by the end of the year.
The scheme reflects the true Totnesian spirit, individual, brave and sustainable.