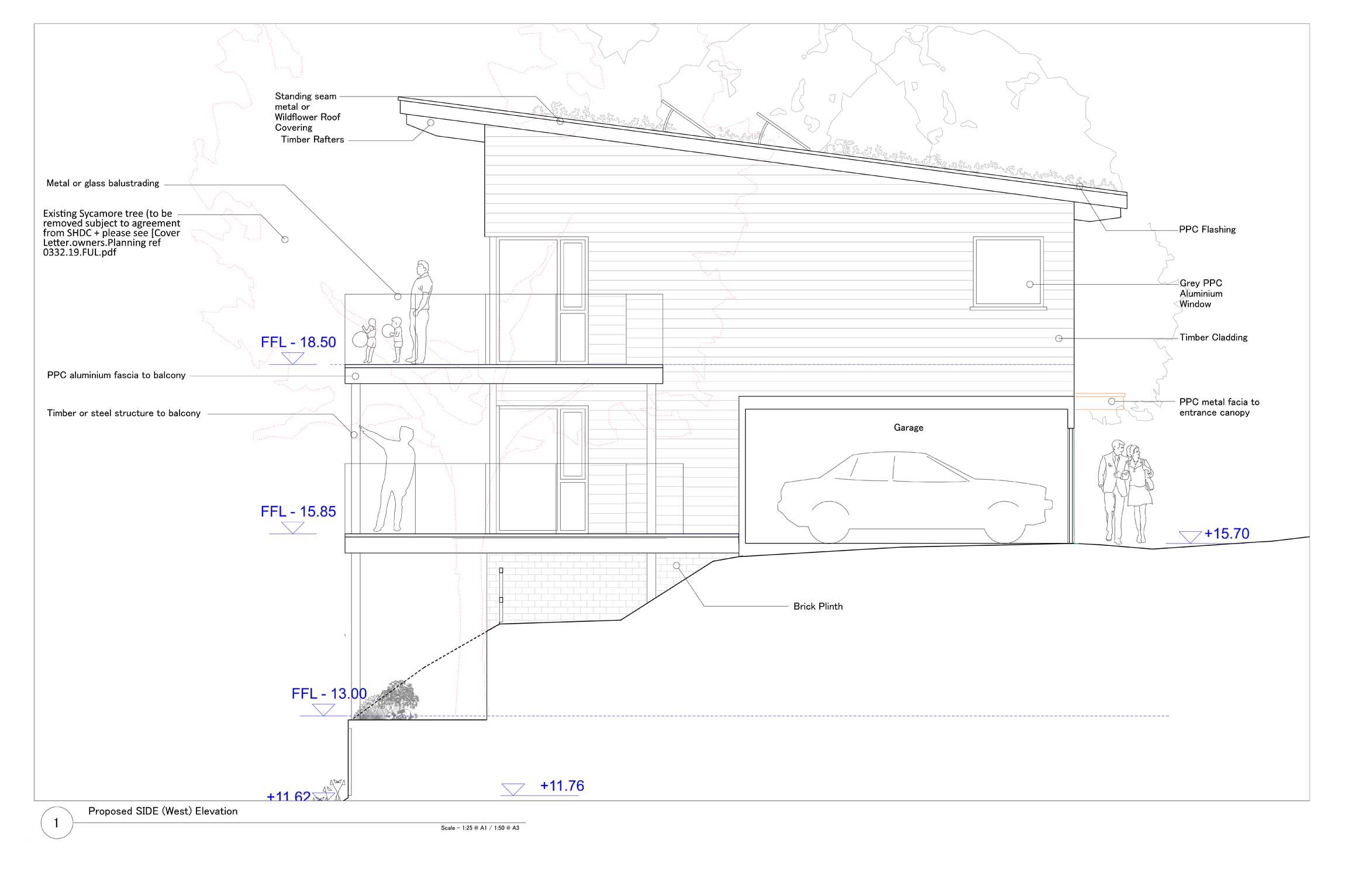 Christina Park 2
New Residential property on site of existing garage
Project Brief
New Residential property on site of existing garage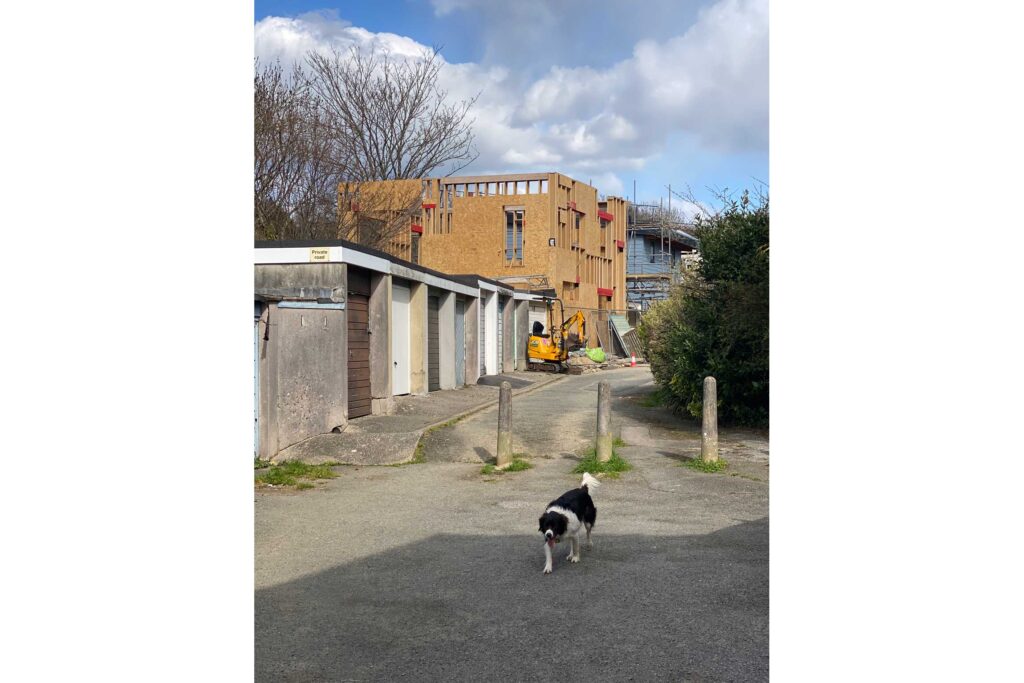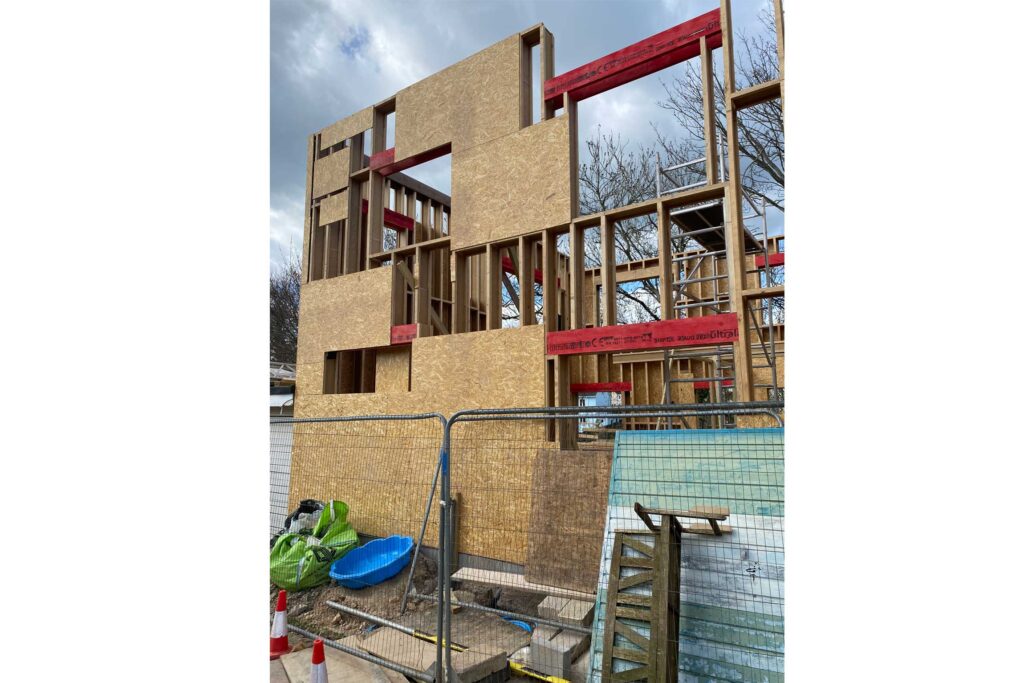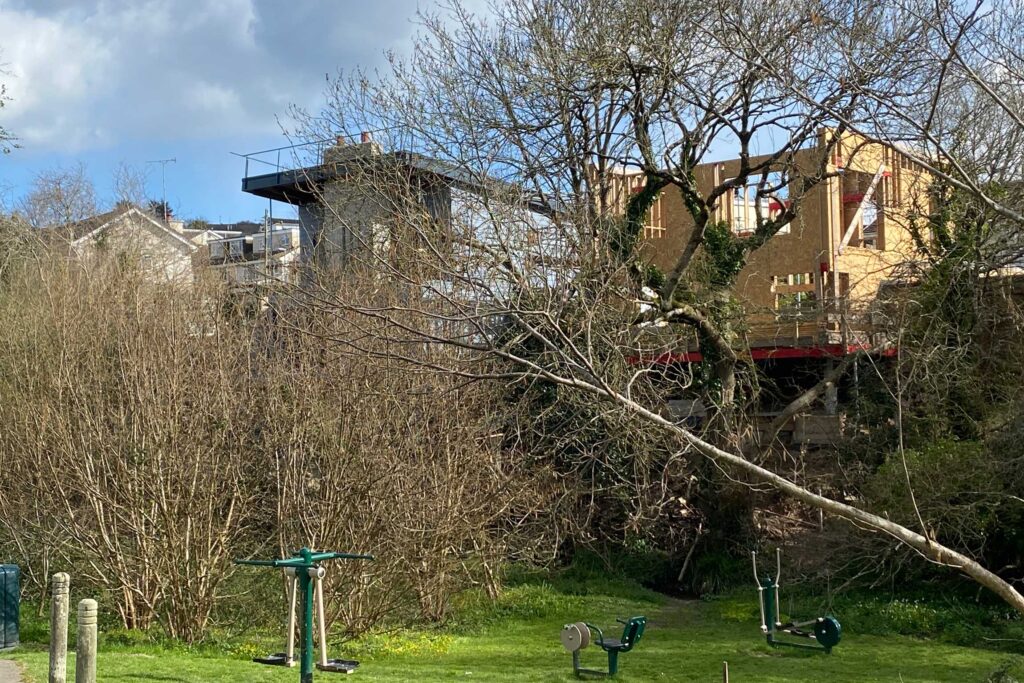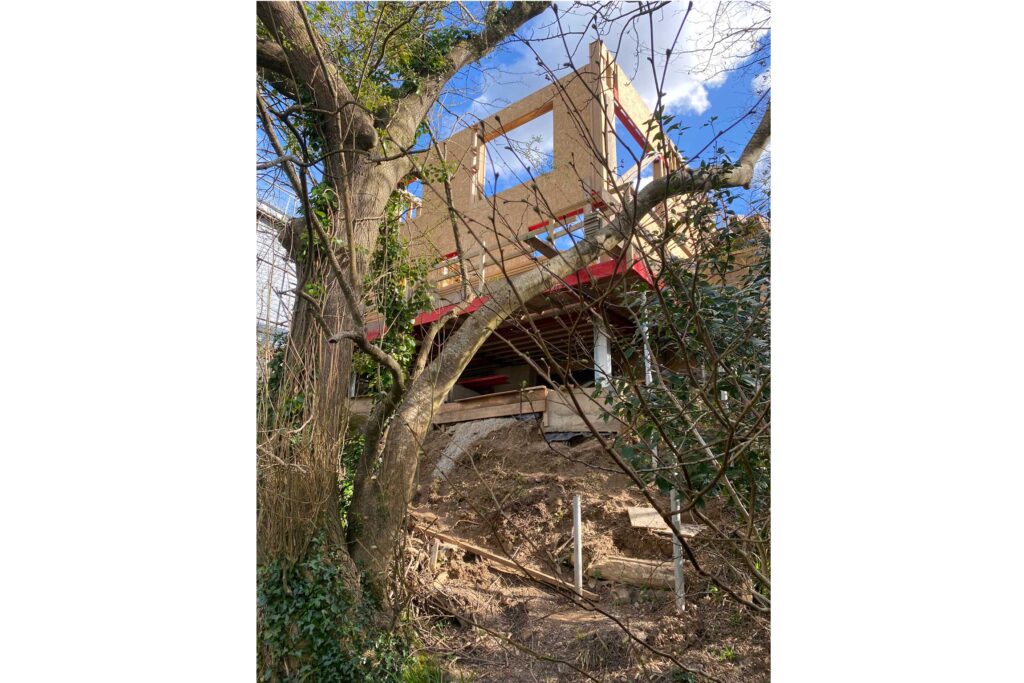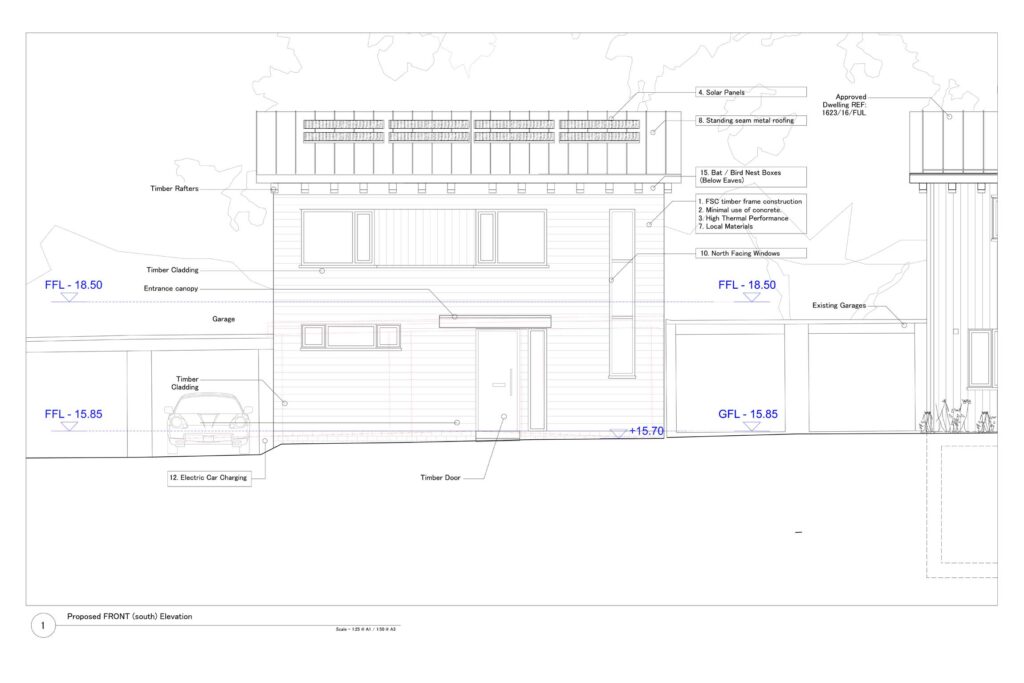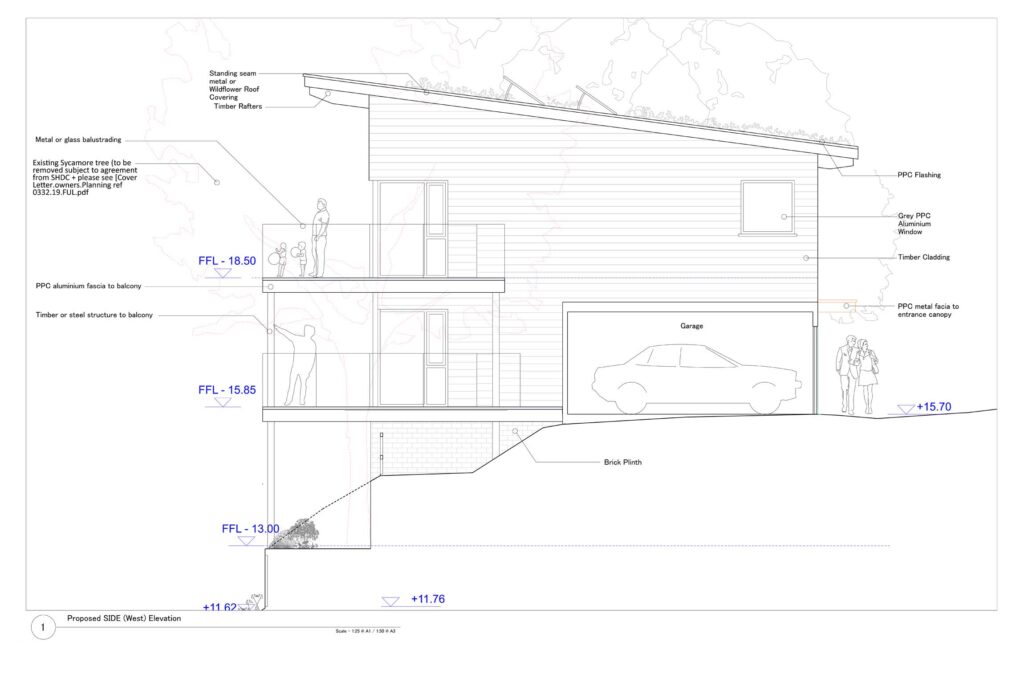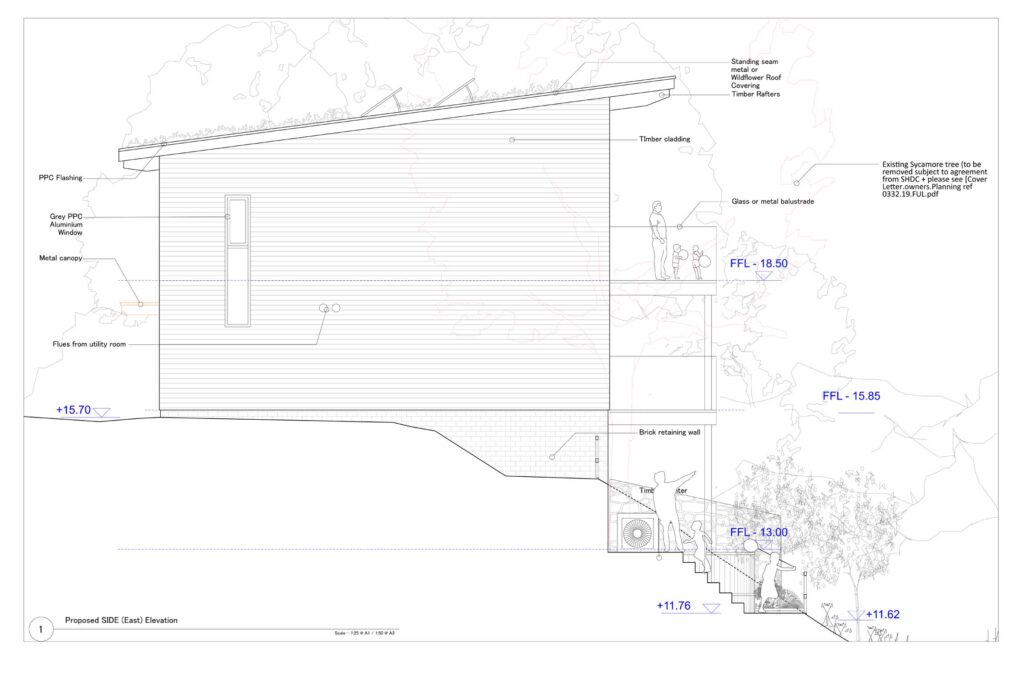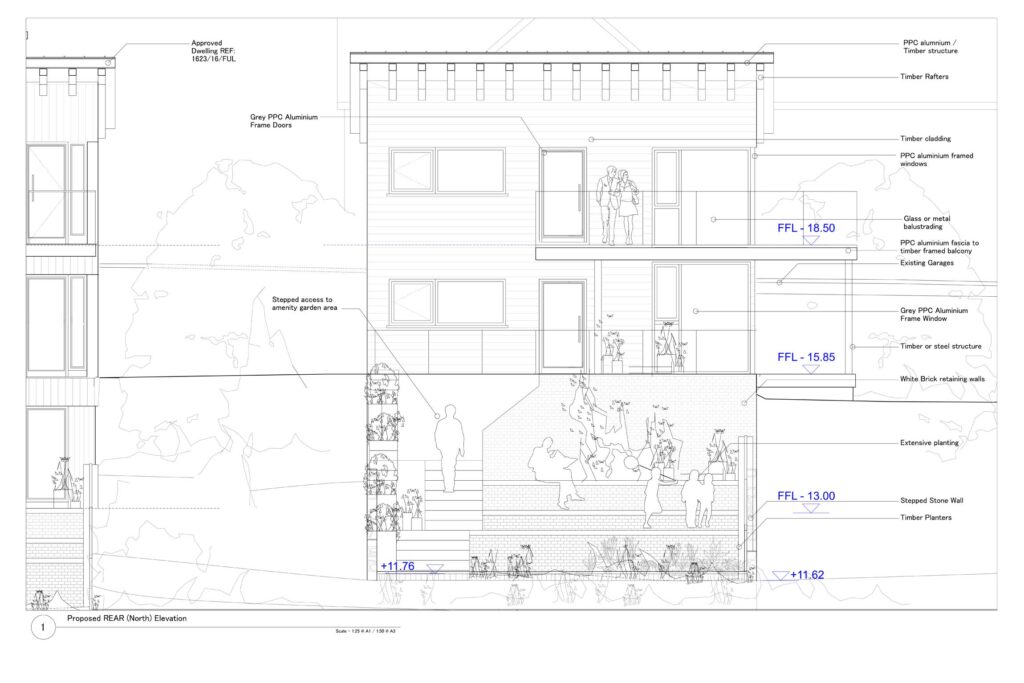 Project Detail
The project includes a new 3-bedroom, 2 storey residential dwelling on the site of garages,
The site is challenging with sloping levels and an existing leat with mature trees.
The design works with these constraints and is conceived as a timber framed treehouse project.
The buildings' accommodation is arranged to work with the existing site constraints. This includes negotiating the steep site, locating the bedroom and living accommodation away from the road, allow ease of access into the building and the garden, careful consideration of sun paths and exploitation of views into the woodland and into the neighbouring park.